Back to Blog
House Colors for Each Zodiac Sign: Let the Stars Be Your Decorator
Ready to get Your New Windows?
Window World offers free in-home consultations! Click below to schedule today!
Get started!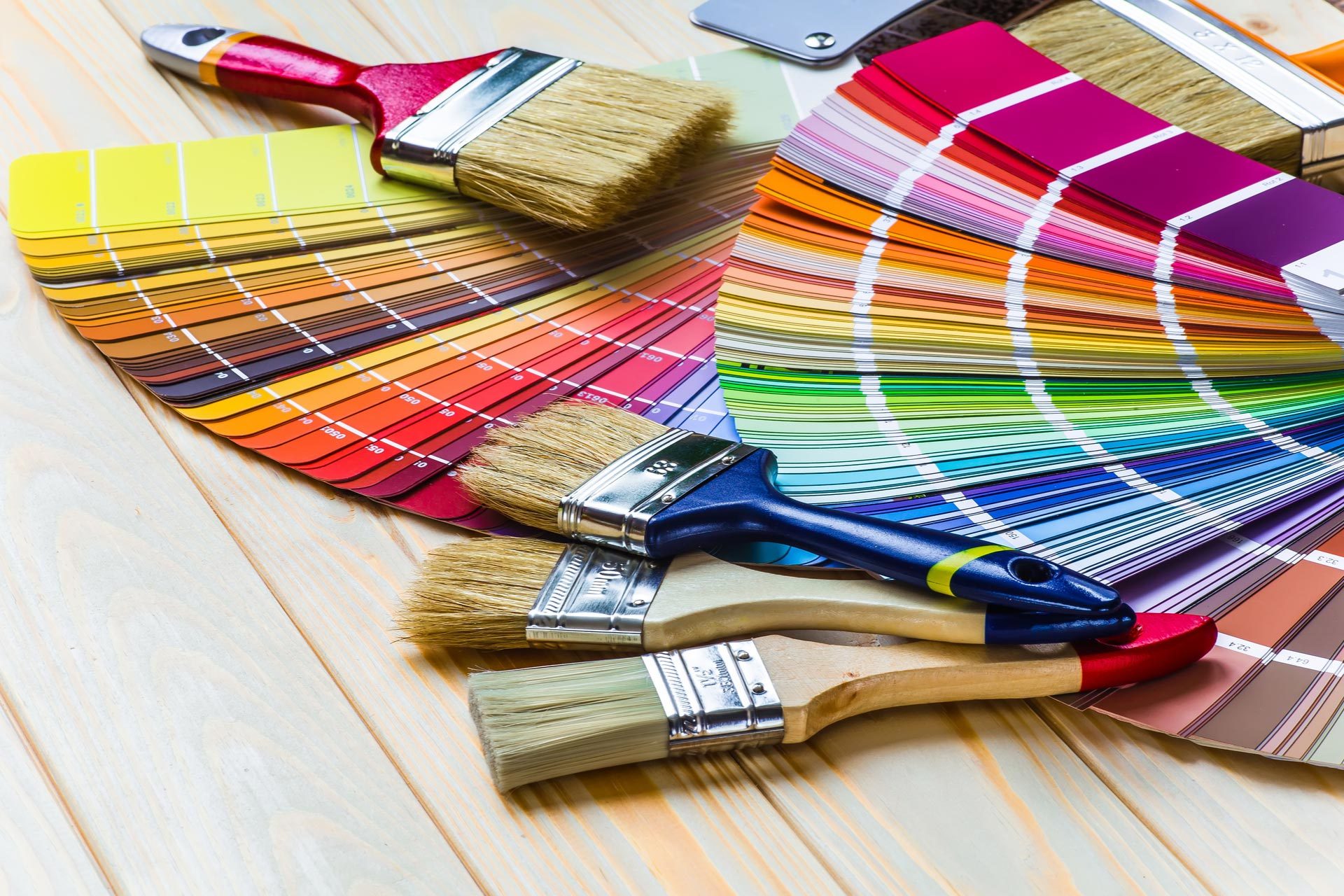 Choosing the best house color for your astrological sign.
Chances are you already know your zodiac sign, along with its connection to a constellation, certain personality traits, and a specific element (earth, air, fire, water). But did you know that your sign also has a color?
According to ancient beliefs, each zodiac sign correlates to a color from the spectrum of light. That color is said to be a sign's "power color." So, no matter your sign, you have a power color. It may not be your favorite color, but according to this theory, your power color can energize the characteristics of your sign's personality. It can stir effects of confidence, calm, strengthened ability, etc.
Let's have a little fun, find out what color your zodiac sign is, and see how your power color can be used in your home's color scheme.
What Color Is Your Zodiac Sign?
Aries (March 21-April 19): Red
Aries is a fire sign associated with the "red planet" Mars, so it makes sense that red works with your energy and enthusiasm. Red is the color of passion and has been known to elevate the heartbeat and rouse excitement.
Red is surprisingly versatile. To incorporate red into your home and exhibit your bold side, make an eye-catching statement with a bright red front door, or go even further and opt for red vinyl siding. Think about deep red upholstery on a living room sofa or bright red throw pillows in a black and white setting to add a pop of color.
Taurus (April 20-May 20): Green
If you're a Taurus, you're a nature child. You have a down-to-earth sensibility and relate to shades of green that indicate growth and stability.
Drapery in solid emerald and leafy green patterns can connect your home's windows to the natural exterior views. Wall colors like Benjamin Moore Early Spring Green 2032-50 can invigorate a bedroom and tie to the Taurus season of springtime.
As a Taurus, you connect to the natural comfort found in soft green pillows and throws. But if you want to really indulge yourself in the lushness of green, go for a sage-colored paint or forest green siding color and feel immediately connected to your surroundings.
Gemini (May 21-June 20): Yellow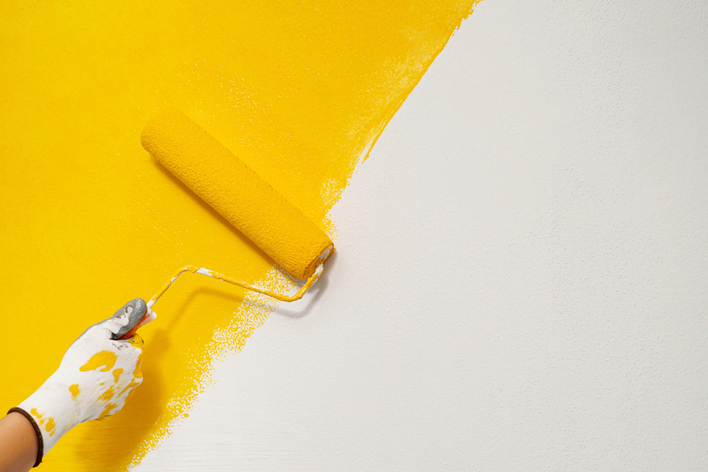 Your upbeat and friendly personality is a ray of sunshine, so yellow is your color! Yellow is the color of optimism, lifts the spirit, and indicates warmth. Imagine a bright yellow pop of color on a charming Cape Cod-style home.

When using yellow on exterior siding or wall colors, be careful to test it first by painting a small sample before going all the way. Yellow paint swatches can be misleading as colors can transform with the sun's movement throughout the day.
A bright, bold yellow can be overpowering in large doses but works well as an eye-catching entry door or in accent pieces. Gemini's will find energy in a subtle yellow accent wall or piece of wall art.
Cancer (June 21-July 22): Silver
If your zodiac sign is Cancer, your nurturing personality glistens like sunlight on water or the light of the moon. Silver indicates a fresh, clean slate, and silver accents add an air of elegance and luxury to a home.
Silver-colored light fixtures and house numbers dress up an exterior entryway beautifully. Inside the home, mirrors in silver frames adorn a foyer or living room. Glass and chrome coffee tables give a modern vibe and have no problem mixing with a few pieces of your grandmother's sterling. And since Cancer is also a sign of motherhood, that makes perfect sense.
Leo (July 23-August 22): Gold
Attention-getters like Leos are not shy about using some glitz around the house. Leos are known for their fearless personalities and alpha-energy, making gold a perfect color for this astrological sign. Gold hardware makes any kitchen look special (and is trending right now). Regal gold or shiny brass lamps and light fixtures add a formal tone. And gold sink fixtures in a powder room add a dressy touch of sophistication without sacrificing style.
Outside, a brass kickplate and lion's head door knocker on your front door let visitors know you rule with a touch of traditional hospitality.
Virgo (August 23-September 22): Brown
Steadfast, strong, loyal, and dedicated, Virgos are no-nonsense and dependable. Brown may seem a bit boring as far as colors go, but the richness of interior wood trim around windows or a wood-stain garage or entry door is oh so plush.
Brown exterior accents, such as window shutters, look great with both traditional brick siding and dark-colored paint. And let's not forget, brown rarely shows dirt!
Libra (September 23-October 22): Light Blue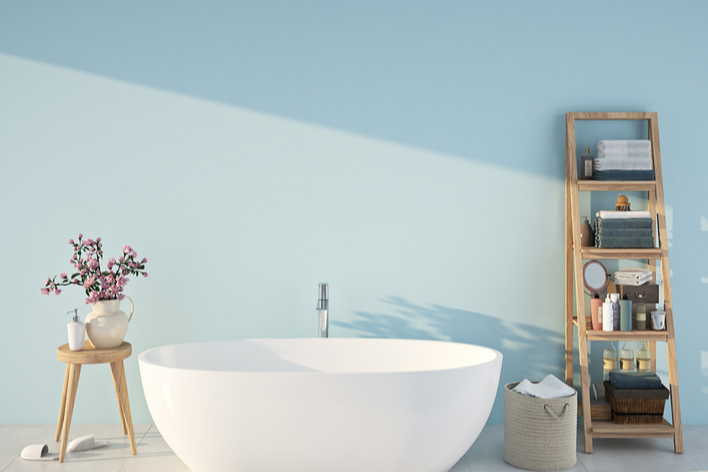 You are balanced, Libra, hence the astrological sign of the scales. And your element is air. If you're a Libra, your power color is a lighter shade of blue, which is soothing and peaceful. Just as red elevates the heart rate, blue lowers it and lends a lovely sense of calm.

A light blue color is perfect in a bedroom or bathroom with large picture windows — any place that calls for peace. Light blue is also a wonderful selection for exterior paint on a traditional two-story colonial home with white trim. And if you have a wide rocking chair porch, painting the ceiling a light blue (or "haint blue") is a Southern tradition that goes back a couple hundred years.
Scorpio (October 23-November 22): Black
Ah, the mysterious, secretive Scorpio. Those of you with this astrology sign are said to be confident, passionate, and unfalteringly determined. No wonder black is your color. And what a surprisingly versatile color to work with in a home! It's classic, dramatic, edgy, sophisticated, and elegant.
Black and dark charcoal are popular exterior paint and siding colors, especially on mid-century modern and contemporary homes. Black-trimmed windows are also an exterior home design trend that works for multiple home styles. But for traditional-style homes, you can't beat classic white siding with a black entry door and exterior window shutters.
Sagittarius (November 23-December 21): Purple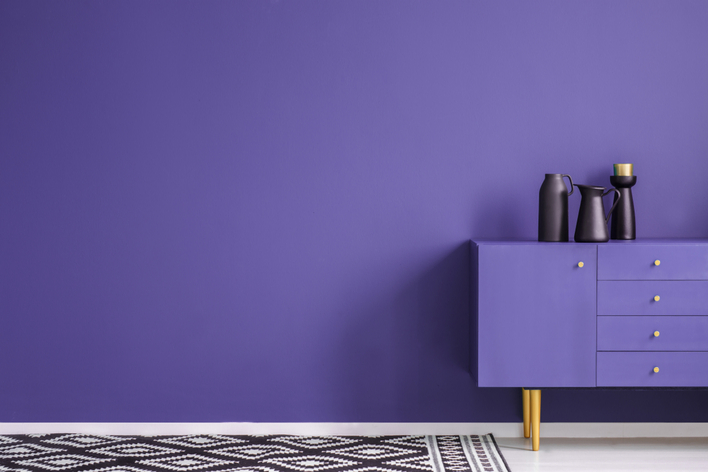 Associated with wisdom and creativity, the Sagittarius color scheme ranges from a dark royal purple to periwinkle. Purple is a noble color that has been known to indicate royalty, and it adds a touch of luxury to any home when used in velvet throw pillows, drapery, or a stunning carpet.

Purple is a new favorite on entry doors, whether traditional stone homes or modern designs. And porch planters overflowing with purple blooms in spring and ornamental cabbages in winter have a natural affinity with evergreen foliage.
Capricorn (December 22-January 19): Gray
Capricorns are all business. They are organized and ambitious. Give them a complicated project, and they're all over it. But there's also a soft, sympathetic side to Capricorns, so a nice neutral shade of gray suits them well. It's soothing and makes a statement at the same time.
Gray has been the neutral interior wall color of choice for years. It makes a perfect background for art and creates a sense of peace — the midpoint balance between white and black. Capricorns should use the powerful harmony of gray shades in places where they like to rest, such as on a sofa, in a bedroom, or on a porch swing. Gray gives a subtle definition to exterior house trim, window shutters, and modern front doors. Wherever you might consider white or beige, give gray a chance.
Aquarius (January 20-February 18): Blue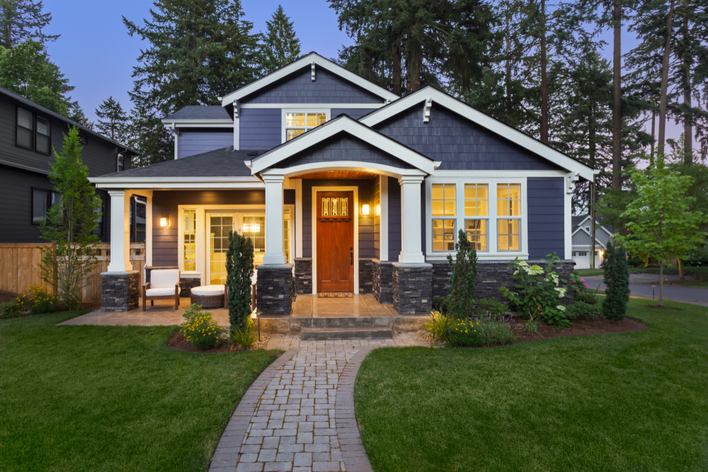 It's no wonder why the color for Aquarius is blue. The sign of Aquarius is air, but the symbol is the "water bearer." Think bright blue shades of sea and sky, full of energy and promise. These shades bring clarity of thought and creativity. Use these blue colors in a home office, as accents for black and white décor, or as window treatments for a kitchen garden window.

Bright blue naturally works for the exterior siding of beach homes, or on entry doors and window shutters. And it blends beautifully with traditional cream-colored siding or with gray shingle siding.
Pisces (February 19-March 20): Seafoam Green
It makes sense; a strong water sign with a symbol of two fish would surely feel at home with seafoam. That's why Pisces' power color is a mild seafoam green. Pisces are known to be emotional, creative, dreamy, and idealistic, and the soft blue/green of seafoam easily envelopes Pisces signs in a feeling of healing and renewal.
If you're a Pisces, use seafoam shades such as Sherwin Williams Open Air 6491 wherever you like to relax and refresh your spirit — for instance, a spa-like bathroom. Seafoam looks clean and fresh on kitchen or bath cabinetry with white countertops. Outside, use seafoam on Adirondack chairs for your patio or on a garden bench. Like so many colors, seafoam is excellent on an entry door to introduce your neighbors to the creativity within.
Whatever your zodiac sign or taste, the experts at Window World can help you with your exterior remodeling ideas. You may be surprised at the range of colors we offer for entry doors, window shutters, vinyl siding, and replacement windows. Come into your local Window World store for a free consultation or schedule an in-home visit and quote.
---