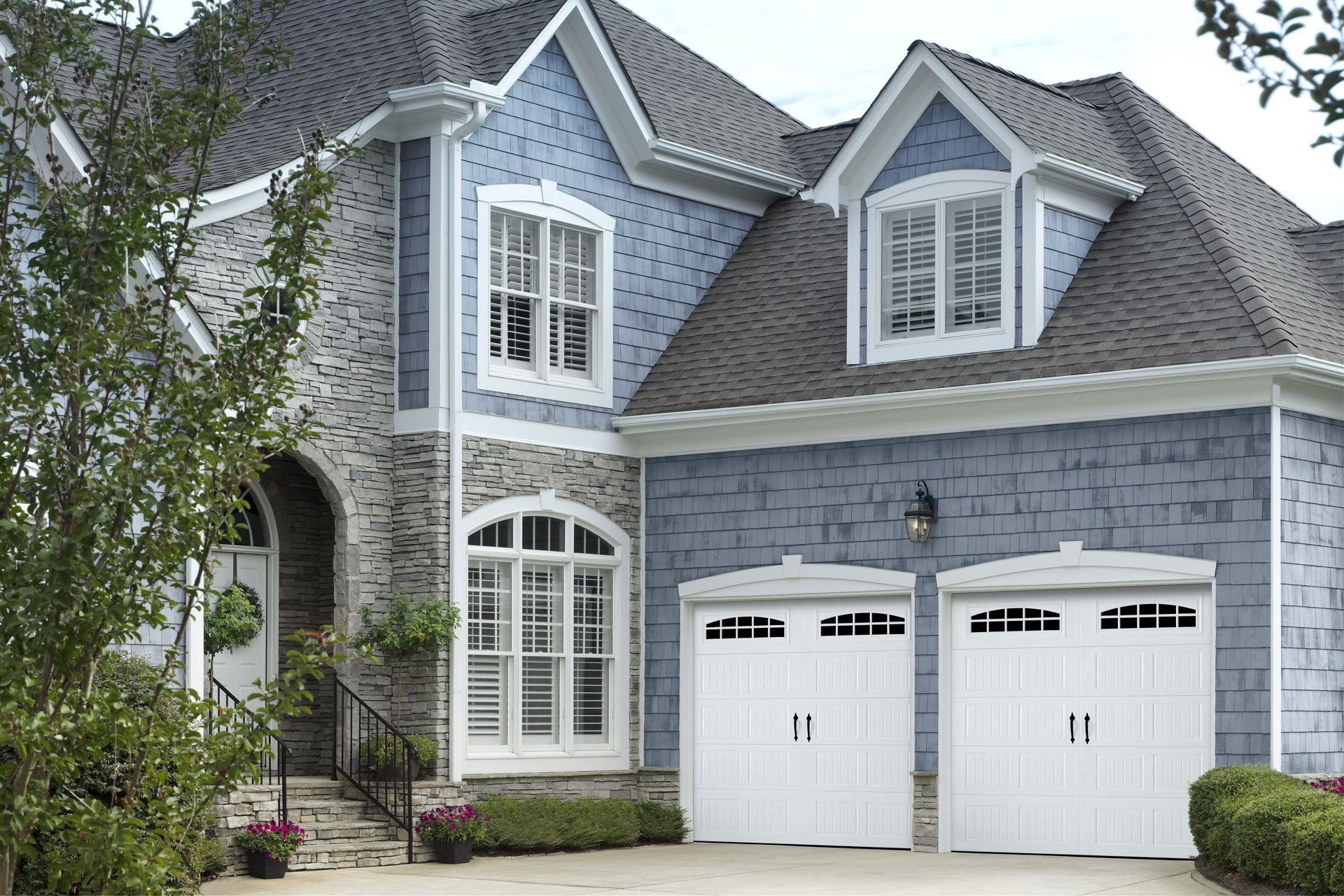 Your cars deserve a grand entrance too.
No doubt about it, Americans love their cars. We want to keep them clean and shiny, comfortable, and dry. So, why shouldn't we bring them home to garage doors that make a beautiful, welcoming entryway?
Even if you don't think of your car as anything more than simple transportation, you can't deny the statement that garage doors can make. When they're situated on the front of a home, they can make or break your curb appeal. Their sheer size means they just can't be ignored.
Choosing the perfect style, material, and insulation can make a difference in the way you enjoy your home on the outside and the comfort of your garage inside. There are many styles to consider, from simple, one-piece wooden doors that tilt up in a single movement, to carriage-style doors that swing open, to the sectional, roll-up units with windows. Materials range from basic wood to triple-insulated steel. And for those who spend a lot of time in their garage, there are even screen doors available.
If the time has come to replace or add a garage door to your home, here are a few things to consider.
1) Garage door replacements produce high ROI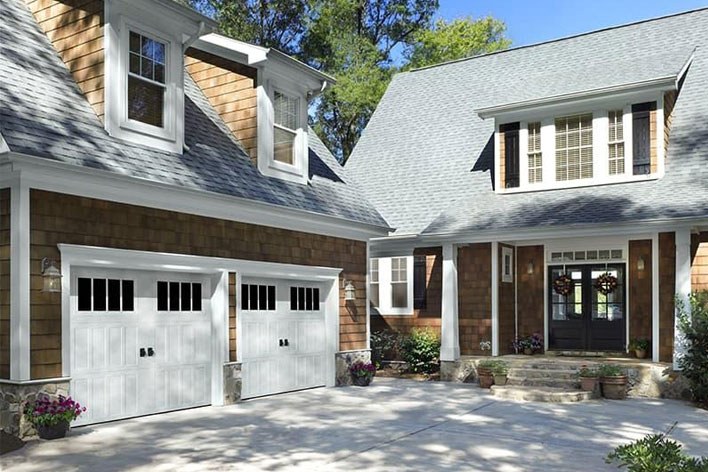 When considering any exterior home remodeling investment, think about value — not only how the update will affect your family's happiness and your home's livability, but also how it can increase your home's value. Garage door replacement ranks near the top of the list of remodeling projects in terms of return on investment, along with replacing entry doors or windows.
New garage doors can increase your home's energy efficiency, curb appeal, and safety. And they definitely provide more bang for your buck in terms of expense.
2) The right garage door design can transform your home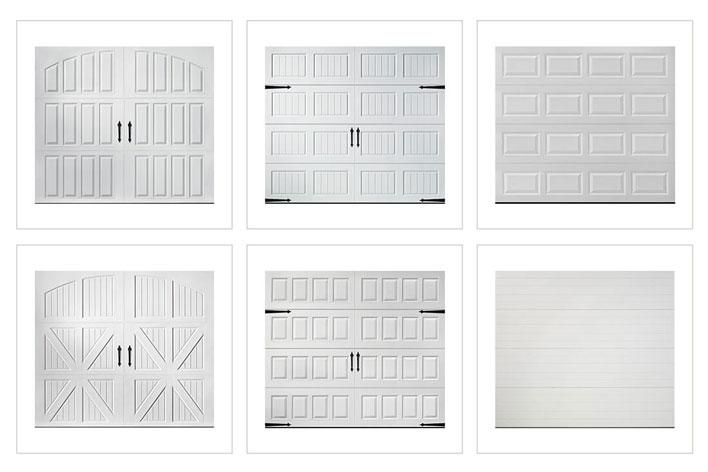 A garage door is a huge style statement. Considering that it can constitute up to 40% of your home's façade, take time to contemplate a style update. It's easy to swap out the old door with a new version of the same style, but a little research could help you find something that transforms your home for the better.
Garage door styles have come a long way in recent years. There are contemporary mid-century designs, along with modern designs, which include large glass panel expanses – giving the impression of additional living space from the exterior and flooding the garage with appealing natural light.
More traditional designs include wood-look doors that add natural charm with very little upkeep. Sectional, roll-up models offer great flexibility in both design and window options. They can even resemble carriage doors with the right hardware details.
While replacing the door, think about additional details that can set off the design, such as new molding, roof overhangs, or pergolas with decorative corbels.
3) Select the best material for durability and your climate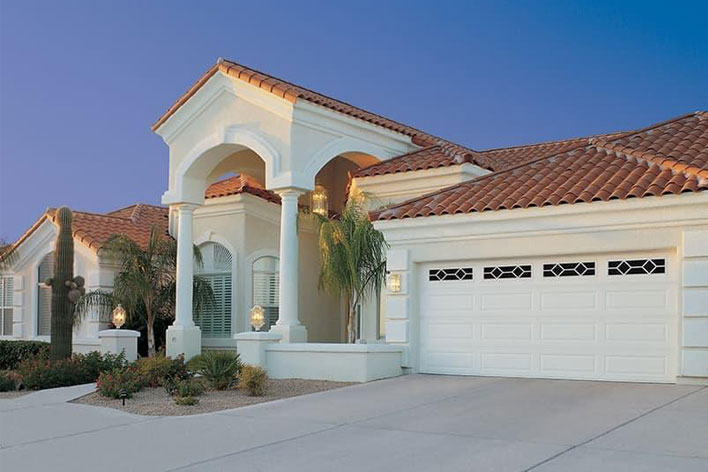 Garage doors are now made from increasingly durable materials, which include features such as high-performance insulation, energy-saving glazing, finished interior surfaces, baked-on exterior finishes, and more. You can choose from wood, vinyl, fiberglass, and steel. Non-wood doors are often available in realistic woodgrain surfaces.
Low-maintenance steel doors provide durability and resist normal wear and tear. They're available in double- and triple-layer insulation for protection against heat and cold and can provide R-values of more than 13.3. In coastal and high-wind areas, many models can be reinforced to meet or exceed local building codes.
As with other non-wood surfaces, steel doors can mimic wood and traditional wood designs such as carriage-style doors. They're available in a wide range of finishes, colors, and panel designs that can add character to the home.
One more option to consider is whether you're willing to open your door manually or by simply pressing a button. Motorized garage door openers may be chain-, belt-, screw-, or direct-driven. And it makes sense to have the opener installed in conjunction with door installation.
4) This is not a DIY project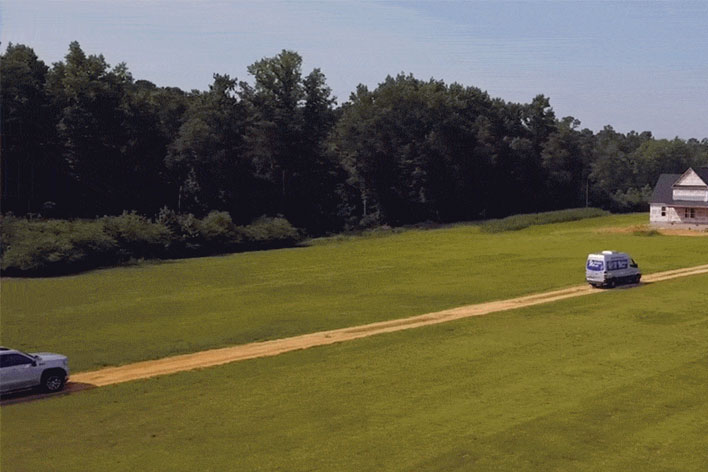 Ordering a new garage door online can be hazardous. The dimensions of your new door have to be perfect for your home, so it's best to ask a professional to measure and assess your needs, then make an informed quote.
Installation is not a one-person job. There are many parts, special tools for winding springs, and lots of heavy lifting involved. Not to mention the effort it takes to haul away your old door.
Luckily, Window World can help you every step of the way — with information about styles, materials, and finish selections. Contact Window World for a free in-home consultation and quote. It won't be long before you and your car can drive up to your home with pride and joy that will make you both smile.
---