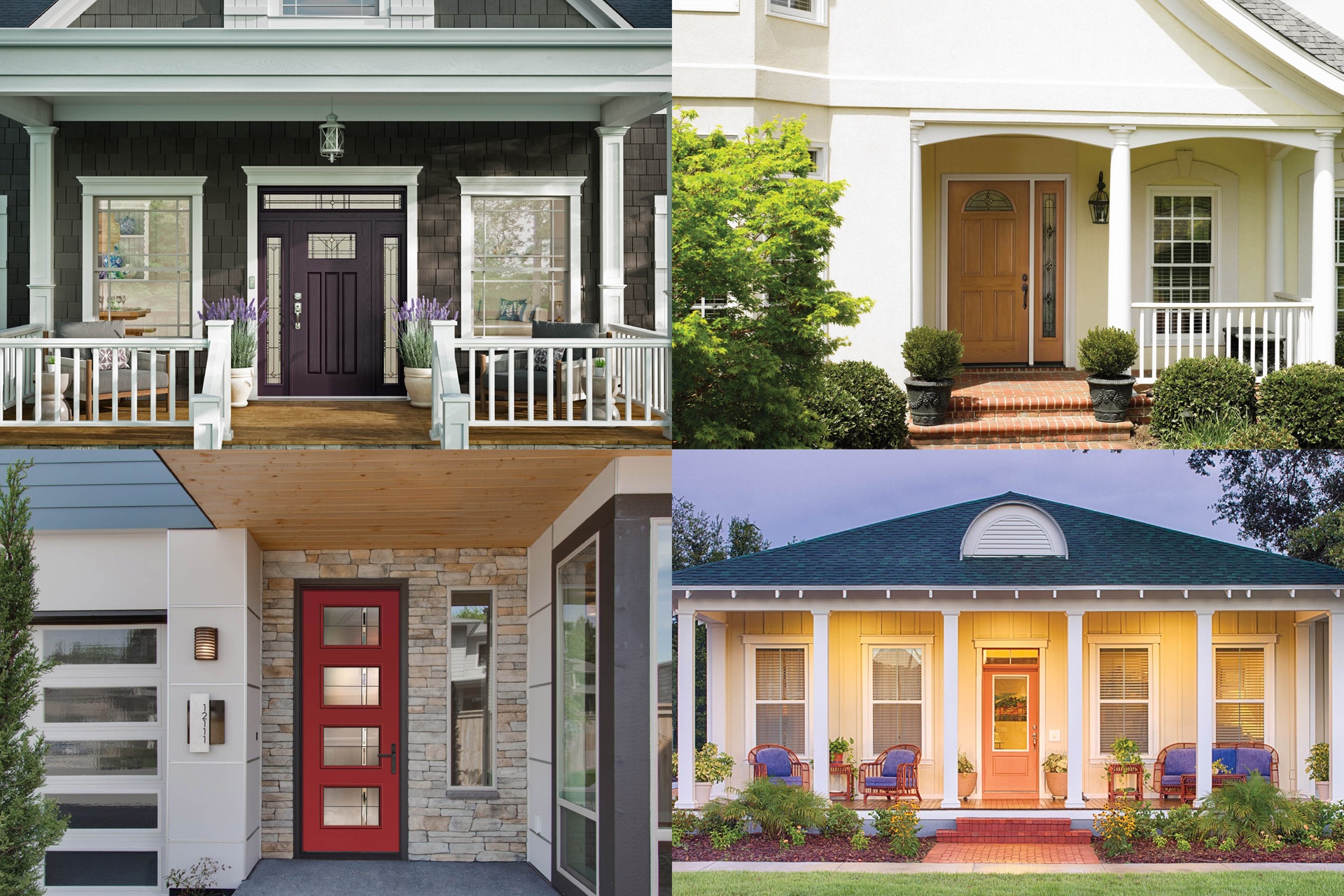 The color on the outside of your home says a lot about the person inside.
Perhaps you think the color of your entry door has more to do with your home's curb appeal than your individual personality, but a colorful front door is much more than a fashion statement.
The color you choose for your main entryway says a lot about your personality, and it can have a strong impression on guests, too.
Let's look at some popular door colors to learn more about them and why they can have such a strong impact on the front of our homes.
Red front doors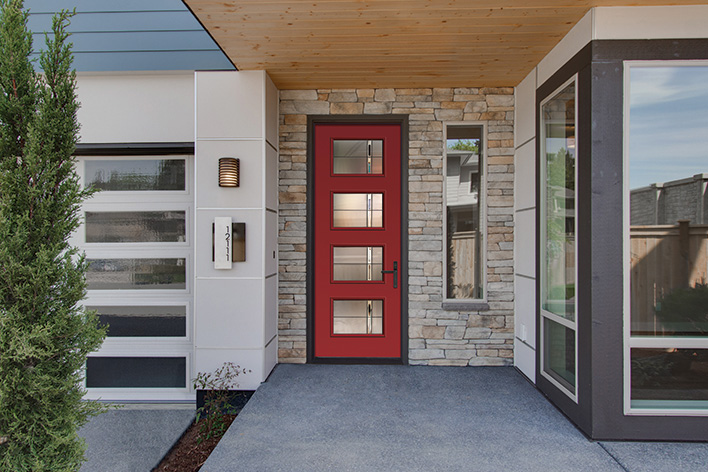 This color has long been associated with gracious hospitality. In early American history, a red front door indicated travelers were welcome to spend the night. Perhaps this is why red is a popular front door color for many Colonial-style homes.

Red doors also indicated homes involved in the Underground Railroad where fleeing slaves could be safe. In Scottish history, a red door announced that the mortgage had been paid off. ("Out of the red," so to speak.) And in Ireland, red doors were said to ward off evil spirits. If you prefer a red entry door, you may be a born entertainer who loves to open your door to surprise visitors and partygoers.
Black front doors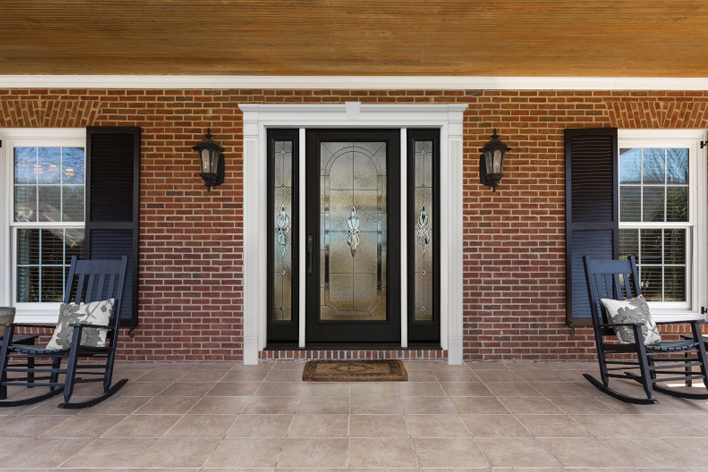 Classic black is the epitome of traditional elegance. Like the "little black dress" that looks great on everyone, a black front door looks good on every home style and is a trendy door color for modern-style homes.

The person who selects black is likely to gravitate toward the timeless and classic. If this sounds like you, we expect that once you open your door, we'll be met with a well-organized, slightly formal interior.
Orange front doors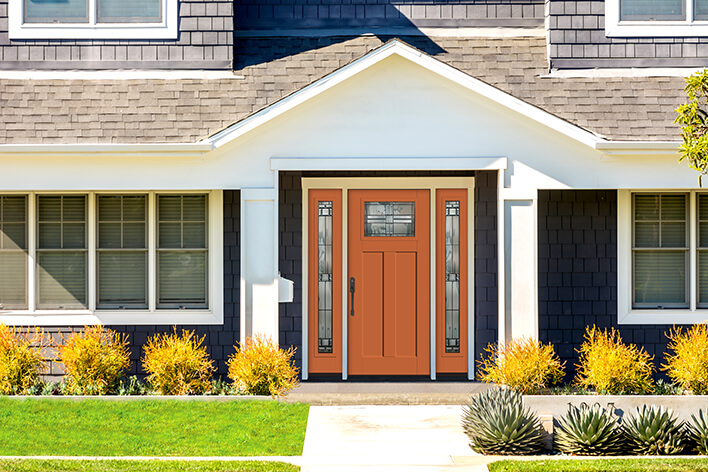 An orange front door says, "refreshing fun." If you choose an orange door, you may be the life-of-the-party, gregarious, anything-but-shy type. An orange front door works well on modern or mid-century modern homes. But with your bold nature, you could make it work with any style.

Blue front doors
The color blue includes a broad range of shades that cover a gamut of moods and personalities. A light blue door indicates a relaxed and casual style, making this color ideal for beachy and coastal homes. A deep navy blue or dark blue portrays a conservative and well-ordered nature, similar to black. And a bright royal blue door shouts, "Look at me! I'm fun! Let's play!"

Wood front doors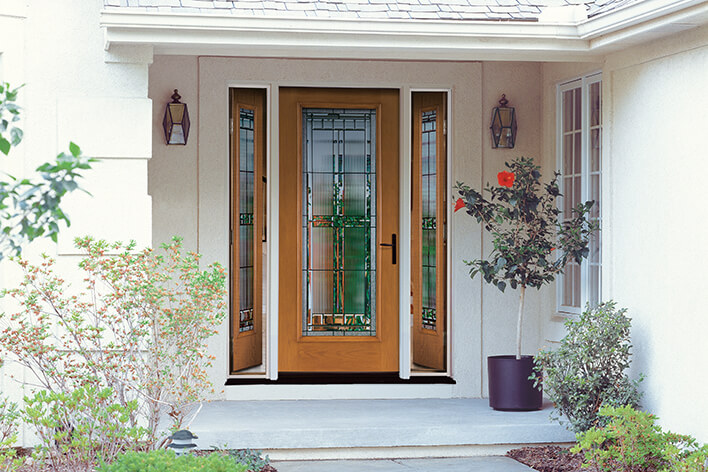 Natural wood or wood-look doors can range from the rich feel of handcrafted furniture to an earthy, more rustic look for your home. Those who prefer it relate to its character of natural strength and realism.

If you have a wood front door, your personality may be described as level-headed, practical, and down-to-earth. You appreciate the artistry of nature and the intricate detail of woodgrain.
Yellow front doors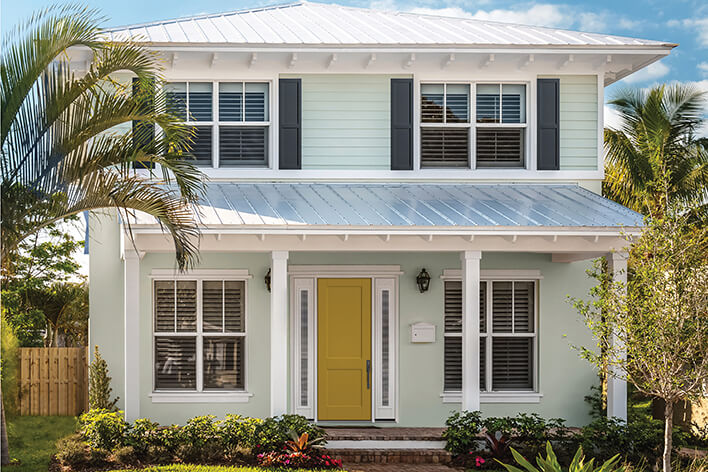 Like an orange door, a sunny yellow front door makes a bold statement. And, also like an orange door, a little goes a long way. This color works beautifully in the confines of the door itself but shouldn't be spread to the exterior siding or trim unless you really love the look of a colorful home.
Yellow entry doors are bright and inviting and belong in the homes of people with an upbeat, positive disposition. Choosing a yellow door says you're an optimist, and your bubbly personality is probably reflected in fun pops of color throughout the interior of your home.
Green front doors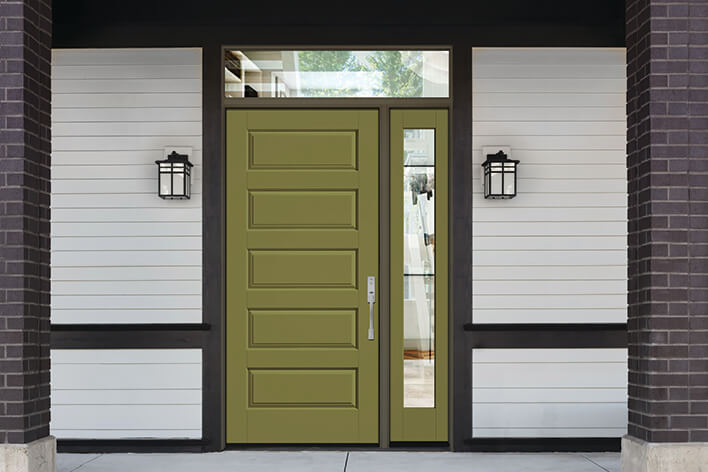 Traditionally, a green front door reflects wealth, health, and safety. Not surprisingly, a green door works well on traditional-style homes.

If you're the solid-citizen type with a confident nature, a deep, dark green may appeal to you. And if you prefer adventure and the great outdoors, a brighter, bolder green could be the perfect choice.
Turquoise front doors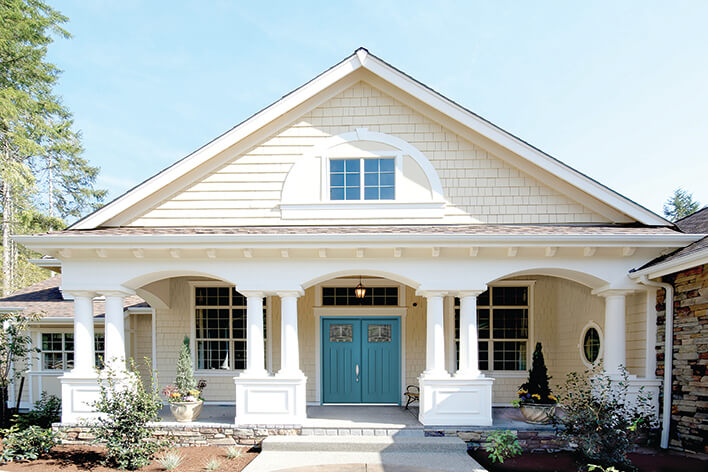 There's something so pleasant about a turquoise door. This color symbolizes trust and calmness in Feng Shui design, which has to do with its colorful blend of blue and green.

If you're emotionally balanced, have a hopeful nature, and believe anything is possible, a turquoise front door will proudly reflect your positivity to others.
White front doors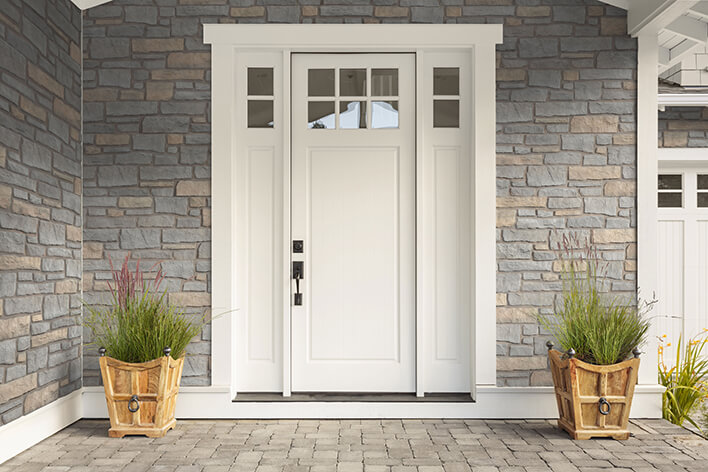 Yes, white is a safe choice when it comes to choosing a front door color, but it also reflects a fresh, clean, airy feeling. If you gravitate towards the purity of white, you may be someone who likes things to be tidy and well organized and appreciates the spa-like beauty of simplicity and serenity.

Purple front doors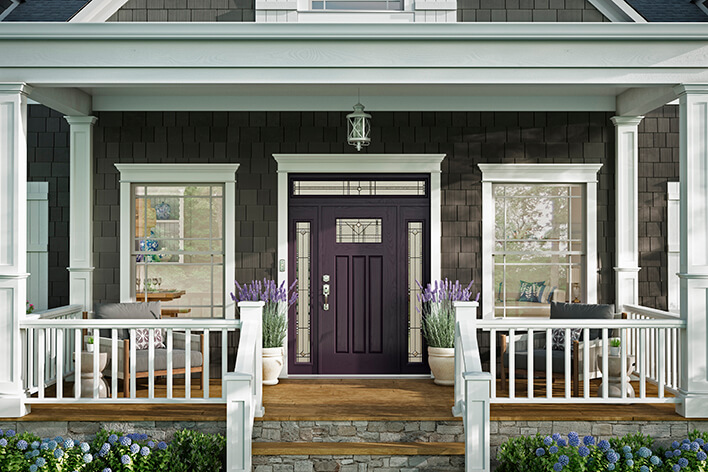 Last but not least, a purple front door says a lot about the person who lives behind it. Yes, purple is the color of royalty, but like other colors, the shade you choose makes a big difference in where you stand in the royal family.

Choose a lavender color for your entry door, and it says you're sophisticated. Pick a robust shade such as violet, and it might suggest you're a bit brash or a risk-taker. And a deep, darker-colored purple simply says "rich." You may not be wealthy, but you have expensive taste, and you don't mind letting people know it.
Whatever your personality, Window World has an entry door design and color to match. Our smooth and woodgrain fiberglass designs are available in a wide range of colors and stains. Our consultants would love to discuss your ideas with a free consultation. Find the Window World store near you today.
---