Back to Blog
Knock, Knock. Who's There? Eye-Catching Entry Door Hardware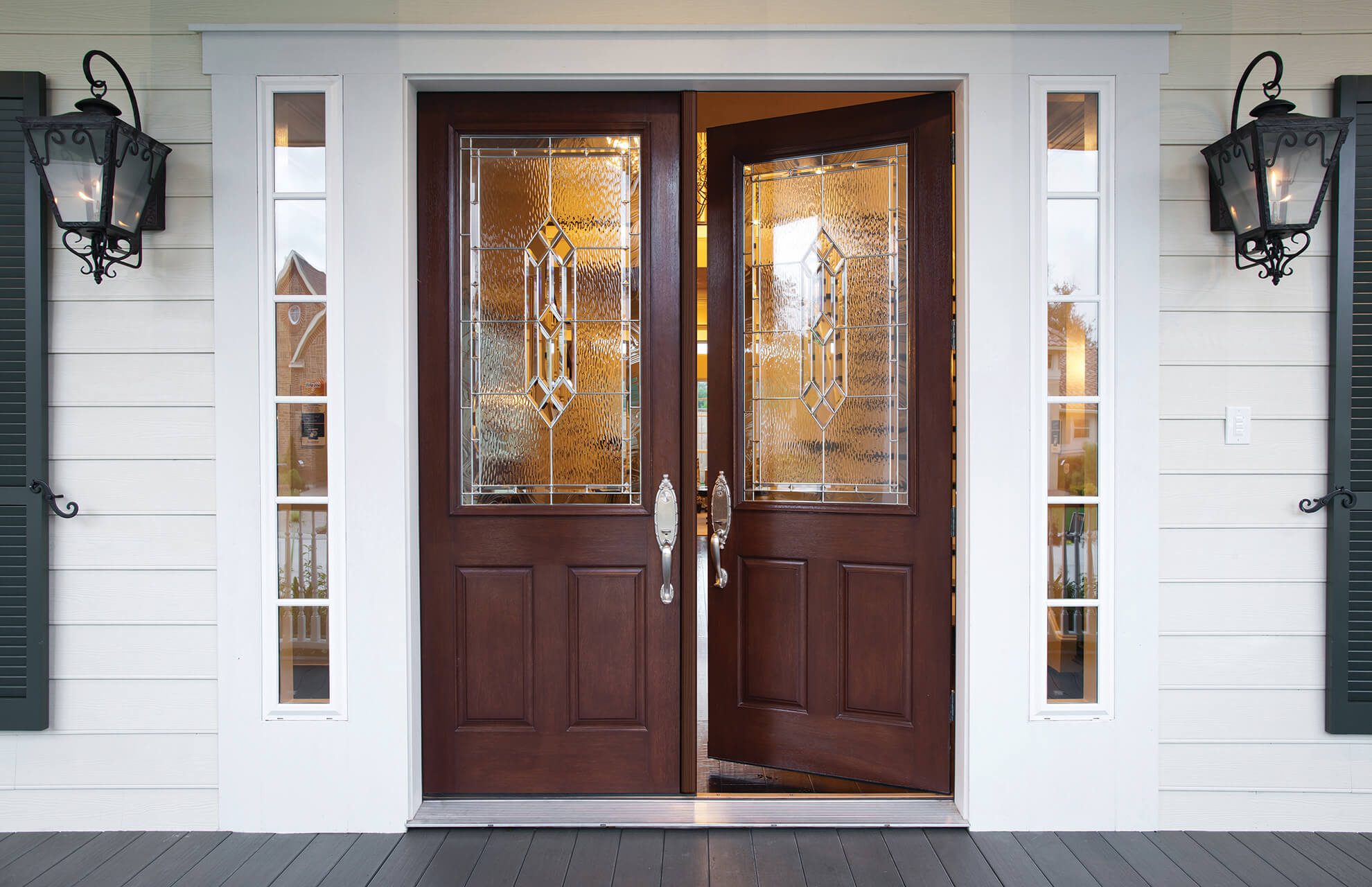 Door hardware and accessories ideas that showcase who you are.
Having a fabulous new front door and not taking time to select the perfect hardware to go with it is like buying a designer dress and neglecting to accessorize with jewelry, shoes, and a purse. By the same token, adding a great lockset, hinges, and knocker can transform a plain door into a showpiece.
Never overlook the statement made by your entryway. It's the first impression that sets expectations about everything and everyone inside. Changing up your hardware and accessories can help upgrade your entryway, and we have some great design ideas for you to consider when thinking about new doorknobs, door knockers, and more.
Lock in style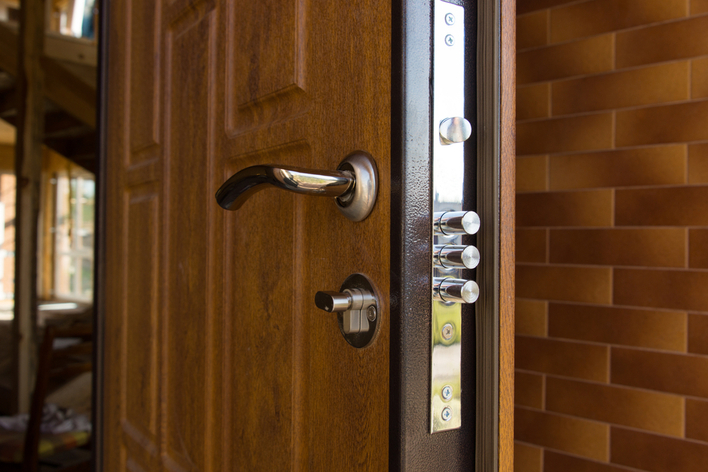 Let's start by getting down to the serious business of entry door hardware. It's all about the lock. Did you know most break-ins are committed by criminals who entered through a front door? That's precisely why it's important to protect your home with a strong deadbolt lock.

There are two types, cylindrical and mortise. Cylindrical locks are housed in the doorknob. Mortise locks are seated in a hole drilled in the door, which makes them more secure. You can control them with a key or an electronic locking system you operate from a keypad or your smartphone.
Consumer Reports offers a guide to the strongest locks, determined by their research testing using battering rams, drills, and picks.
Get a handle on it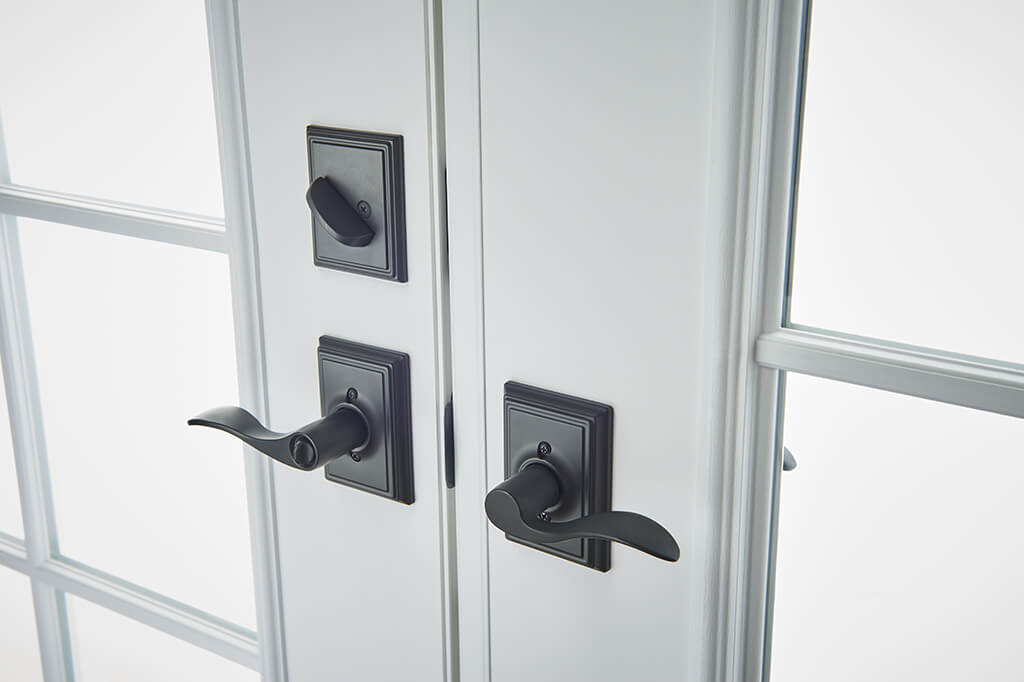 Handle options come in three styles: levers, handles, or doorknobs. Standard finishes include chrome or brass, but you can also find matte, satin, and brushed finishes in bronze, pewter, and colors like black or white.

In terms of everyday practicality, children, elderly, and handicapped persons may find knobs slightly more challenging to use than handles. If you want to incorporate ADA-compliant design, consider levers, which are handicap accessible.

On the other hand, knobs could be a safer option for children as they are less likely to catch on their clothing. Additionally, it may take them a bit longer to open the door at those times when you don't want them scampering outdoors unsupervised.
Match your hardware to your home design
A traditional Georgian-style home will look great with black iron fittings, the popular material of choice during the era. This looks great on rustic, wood-stained doors and cottage doors.

The Victorian era brought in nickel and chrome finishes, but shiny brass with curved embellishment is usually associated with this style. It also makes a dramatic statement on a door with black or dark paint colors.
The Edwardian era that followed the Victorian period features a less ornate look and looks solidly handsome in shiny brass, nickel, or iron.
The Art Nouveau movement is associated with polished nickel or chrome. And Modern style features a clean, minimalistic look — often without the traditional backplate — in silvery tones of nickel, pewter, chrome, or stainless steel.
There's absolutely no reason why any of these styles wouldn't look great with your home. Personal taste is what it's about. That said, it's best not to combine different styles in one entryway. The lockset, knocker, and kickplate should all be of the same finish or at least something complementary.
Get creative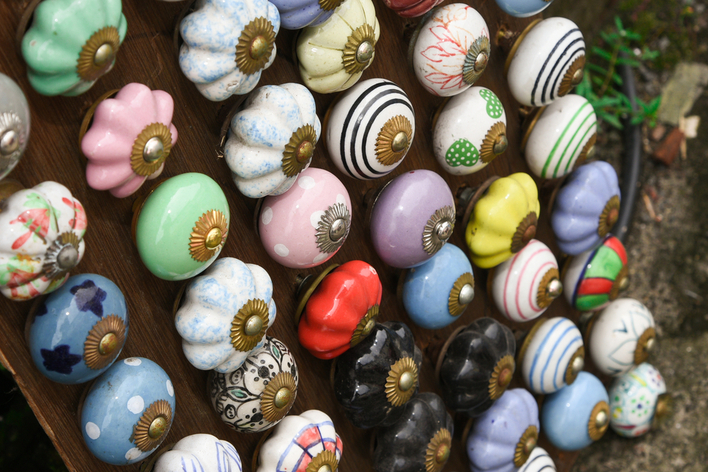 Want your door to be unique and fun? Jump outside the box of traditional hardware and allow your imagination to soar.
Once you have your secure lock in place, you can personalize your door decoration with any number of eye-catching, recycled pieces to serve as your door handle, use as a door knocker, or as house numbers. Take a look at these unusual ideas to dress your door with everything from tools to leather.
Add some distinctive touches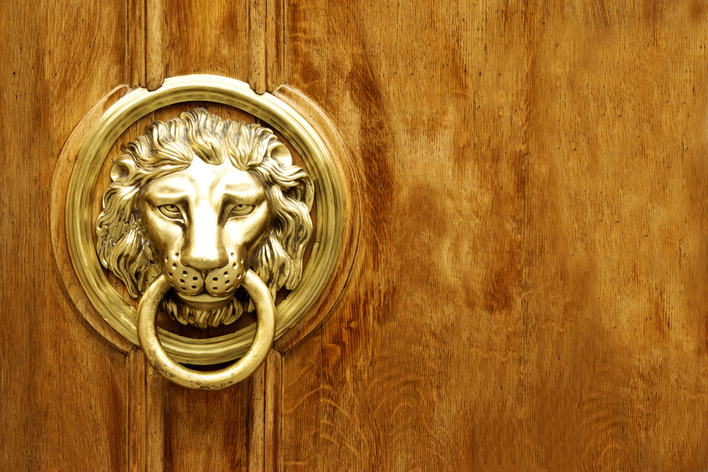 Give your door even more personality with functional touches. A door knocker can alert you to visitors with beauty and charm. Knockers come in all motifs, shapes, and sizes and generally work best with a solid door or one with a higher window inset.

If you already have a button-touch doorbell, add a decorative bell plate surround. (Of course, just because you have a doorbell doesn't mean you can't add a knocker purely for looks.)
If you live in an area where mail is delivered directly to your door, consider adding a convenient mail slot that matches your décor. These slots are priceless when you're out of town and don't want to ask someone to bring in your mail. A basket or interior door-mounted catch bin can keep the mail from scattering on the floor.
Attaching a metal kickplate at the bottom of your door adds a formal touch that's also functional in protecting the door's base.
Remember the flip side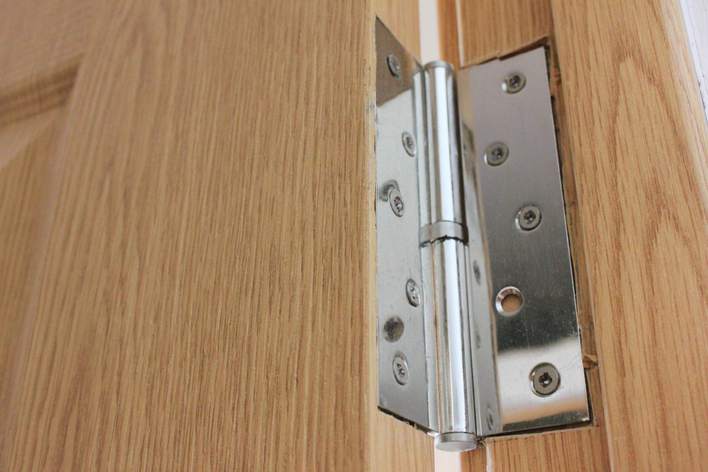 Your door style continues inside. Door locksets usually include the inside knob or handle, so give some thought to how this will fit with your interior décor.

Also, select hinge sets that match the door lock. For formal settings, you can find hinges with decorative finials — a little touch that makes a grand impression.
Let your light shine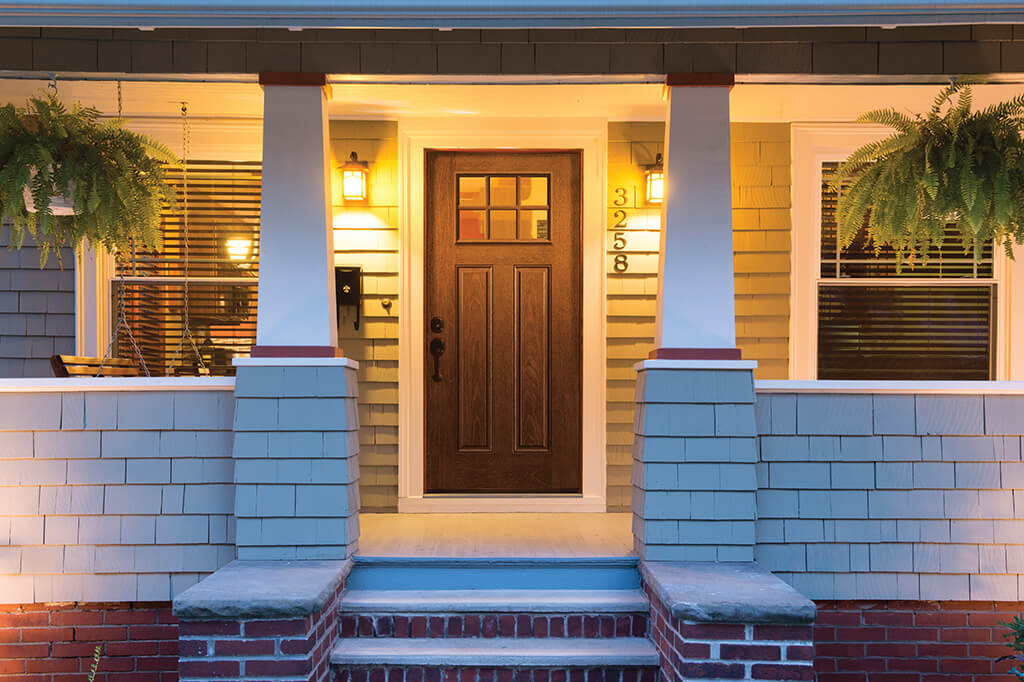 When replacing hardware or accessories, consider adding or changing light fixtures to spotlight your door at night.

Overhead lights are perfect for a covered or porched entryway. Matching wall fixtures can add a nice "bookend effect" to your door. In addition, or if there isn't room beside or above your door, you may want to add a floodlight fixture that casts a glow on your door from the yard. Solar-powered floodlight options are affordable and simple to install.
When you're ready to transform your home with a new entry door, talk to your friends at Window World. We'll be happy to help you select the best door designs that are both eye-catching and energy efficient with a free in-home or virtual consultation. Contact your local Window World store today.
---