Back to Blog
Which Home Improvement Projects Have the Best ROI?
Ready to get Your New Windows?
Window World offers free in-home consultations! Click below to schedule today!
Get started!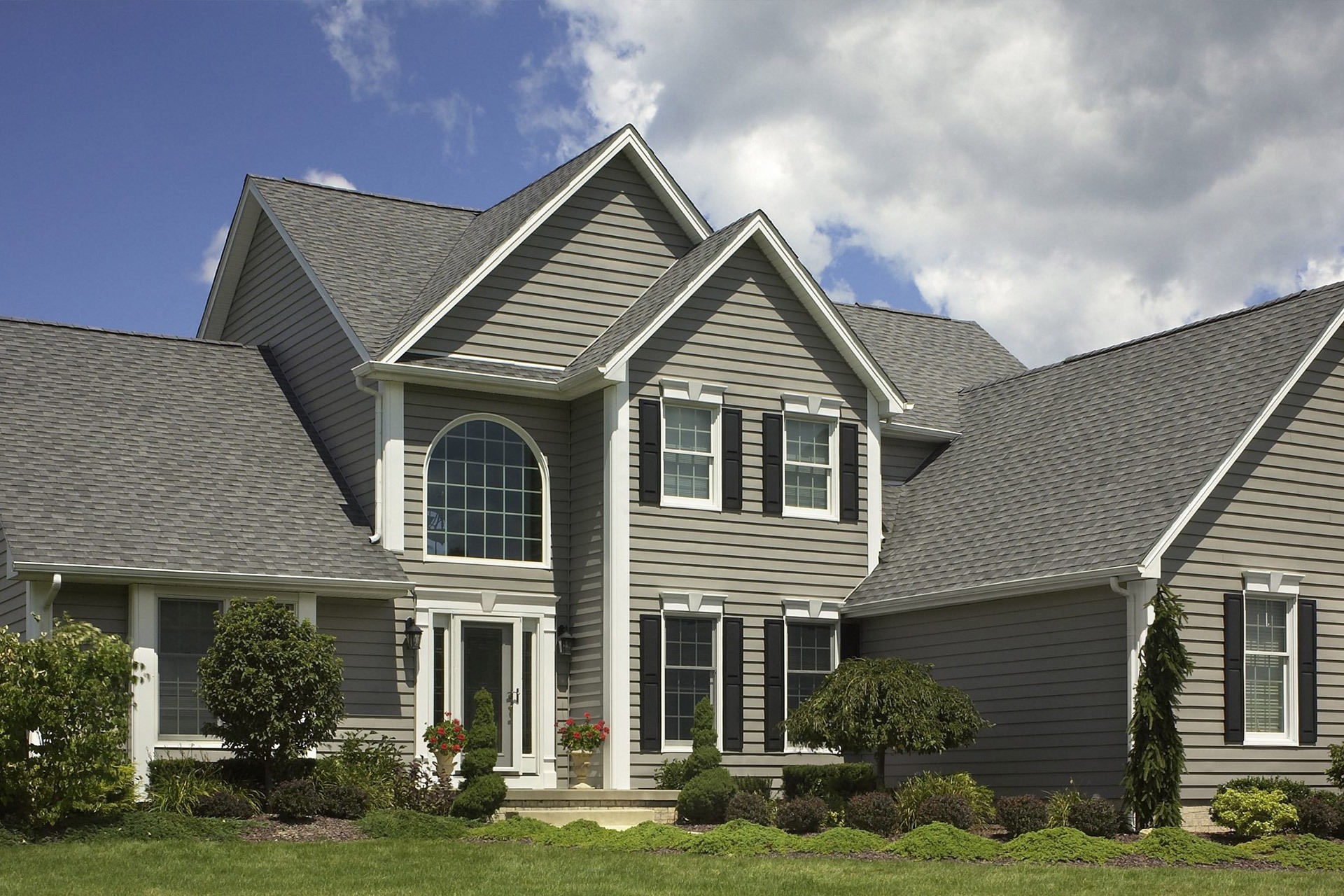 If you plan to put your home on the market in the future, specific enhancements can increase its value and give you a solid return on investment (ROI). While it may seem logical that replacing worn or stained carpet, old appliances, and other outdated features will make an impact on potential buyers, you may be surprised at the projects that make the biggest impression.
From kitchen and bath remodels to replacement windows and more, here's a list of home improvement projects that make your home more marketable, with supporting data from the 2020 Cost vs. Value Report.
Kitchens & bathrooms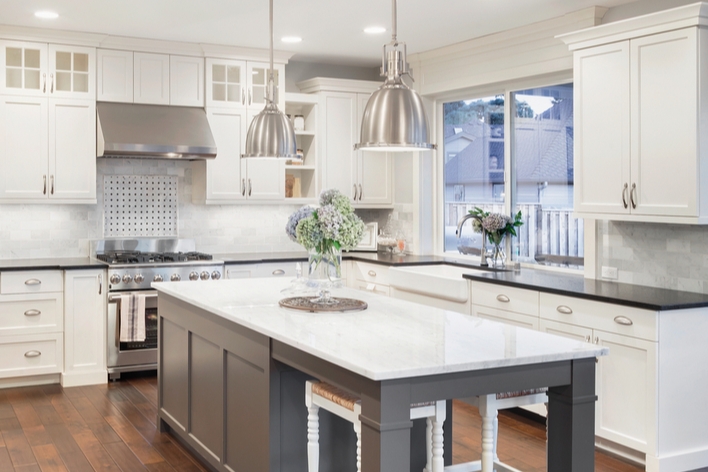 Update or add bathrooms
An outdated bathroom is immediately noticeable and may be a letdown even for those buyers who loved the home's initial curb appeal. A bathroom remodel, even a minor one, can earn you up to 70 percent in returns, not to mention the added peace of mind that having a beautiful and functional bathroom brings. Depending on the size of your home and how many bathrooms you already have, it may be worthwhile to consider adding another one, as average returns on this investment range from 55 to 60 percent.

Give your kitchen a makeover
Kitchens are the hub of the home. If your kitchen looks like a blast from the past, consider investing in a few updates. While the ROI for full, upscale kitchen remodels has declined to less than 60 percent, minor kitchen upgrades average returns of more than 80 percent. So, instead of gutting the entire kitchen, especially if it's functional and simply outdated, consider leaving the cabinet and drawer boxes and replacing the fronts. Replace the old appliances with modern alternatives and install a mid-priced sink and faucet. If you're selling and don't want to opt for stone countertops, there are some laminate options that look so much like granite, they're easily deceiving to the untrained eye.
Curb appeal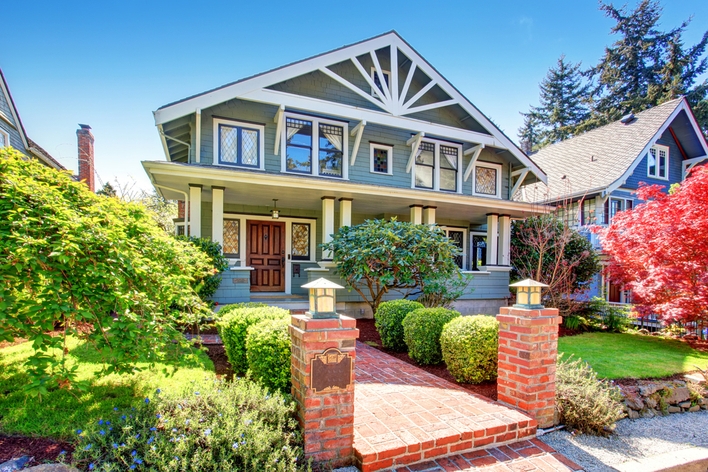 No matter the state of the housing market, if people drive by your house and deem it unattractive, they're probably not going to go inside.

Opt for new siding
Replacement siding has an average return on investment of about 77 percent nationwide, and up to 95 percent depending on your region. Vinyl siding offers the added benefit of low maintenance, which is important for budget-conscious homeowners.
Beautify your landscaping
An overall landscape upgrade averages upwards of 100 percent return on investment at resale, according to a 2016 study by the National Association of Realtors and the National Association of Landscape Professionals.
Replace your windows
According to the report, replacing 10 existing windows with insulated, Low-E vinyl windows has an average return of 74.3 percent nationwide. This number fluctuates by region, but it's trending upward from previous years. New windows and trim give your home an instant facelift.
Add a backyard deck or patio
With average returns just under 50 percent, a backyard deck may not be the most bang for your resale buck, but consider how much you'll enjoy the outdoor living area while you reside in your home. The added curb appeal will definitely help get potential buyers in the door when it's time to sell.
Fix the roof
A standard roofing replacement yields a return of about 68 percent, which is less than in previous years. But a roof that needs to be replaced crosses the boundaries of enhancing curb appeal into the realm of mandatory home maintenance. Sure, your potential buyers might not notice a brand-new roof immediately, but you can bet they would notice a leaky one.
Invest in new doors
Interestingly, replacing your garage door and front door yield the highest returns on investment nationwide. At 98 and 91 percent respectively, garage and front door replacements are some of the most valuable purchases you can make.
More livable space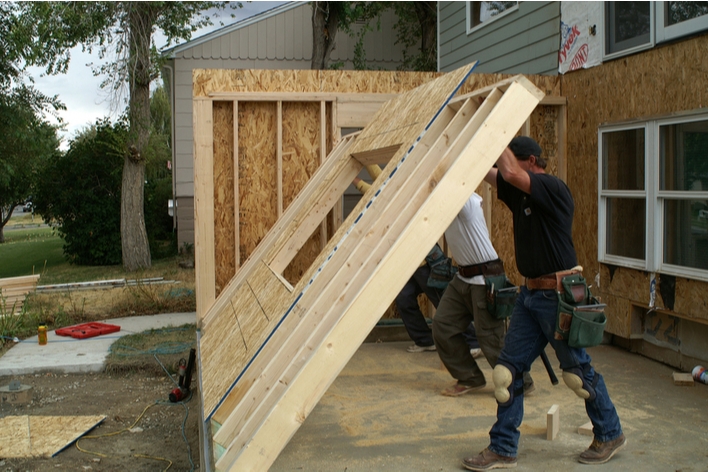 If you live in a good housing market, adding rooms to your home is a great investment. According to a study by the National Association of Realtors, every 1,000 square feet added to a home boosts the sale price by more than 30 percent.

Convert the attic into a bedroom
Renovations that don't require you to build an addition or expand the roof or foundation often return more than new room additions. They also cost less. Converting an empty attic into a bedroom or bonus room returns an average of nearly 85 percent of the amount spent.
Remodel the basement
Basement remodels can be expensive. Finishing or updating the basement to include an area for entertaining and an additional bathroom typically costs more than $60,000, on average, nationwide. But you can expect returns around 77 percent, making a basement remodel worthwhile for the added square footage of livable space.
At Window World, we've dedicated more than 25 years to helping homeowners improve the value of their homes nationwide. Get a free quote on your next home improvement project, and let us help you turn your home's exterior into a world of wonder.
Editor's Note: This post was updated in October 2020.
---