Ready to get Your New Entry Doors?
Window World offers free in-home consultations! Click below to schedule today!
Get started!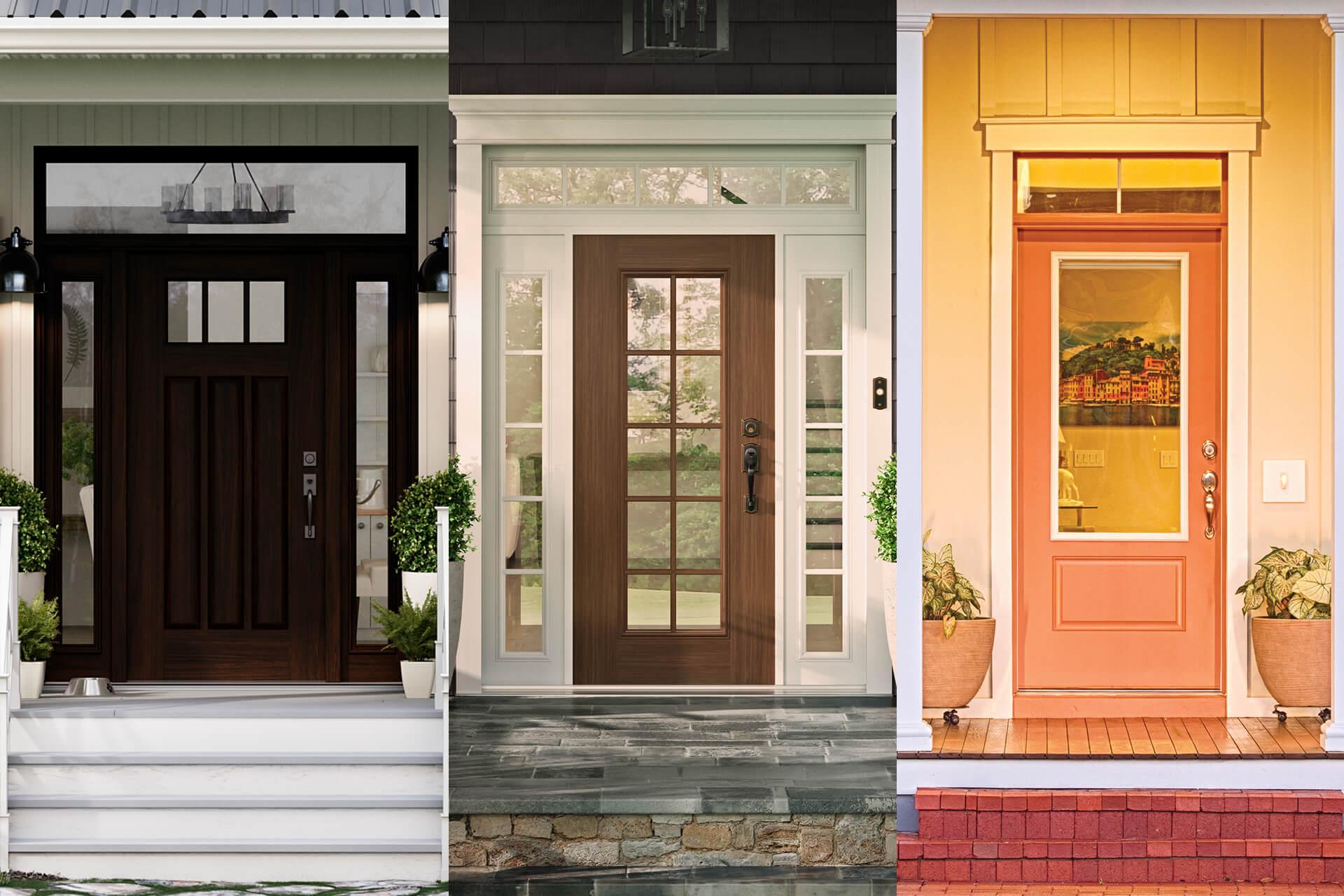 Knock, knock.

Who's there?
Doors, doors, and more doors!
One of the most prominent home improvements you can make is upgrading your home's front door. A new door can certainly enhance your home aesthetically, but it can also be a smart choice when it comes to quality, home security, and cost efficiency.
There's an amazing array of entry door designs that can transform your home's entrance, and there are many reasons to consider making a change. We've narrowed it down to three practical reasons to reinforce your desire to change to something new.
1) The right front door can make a statement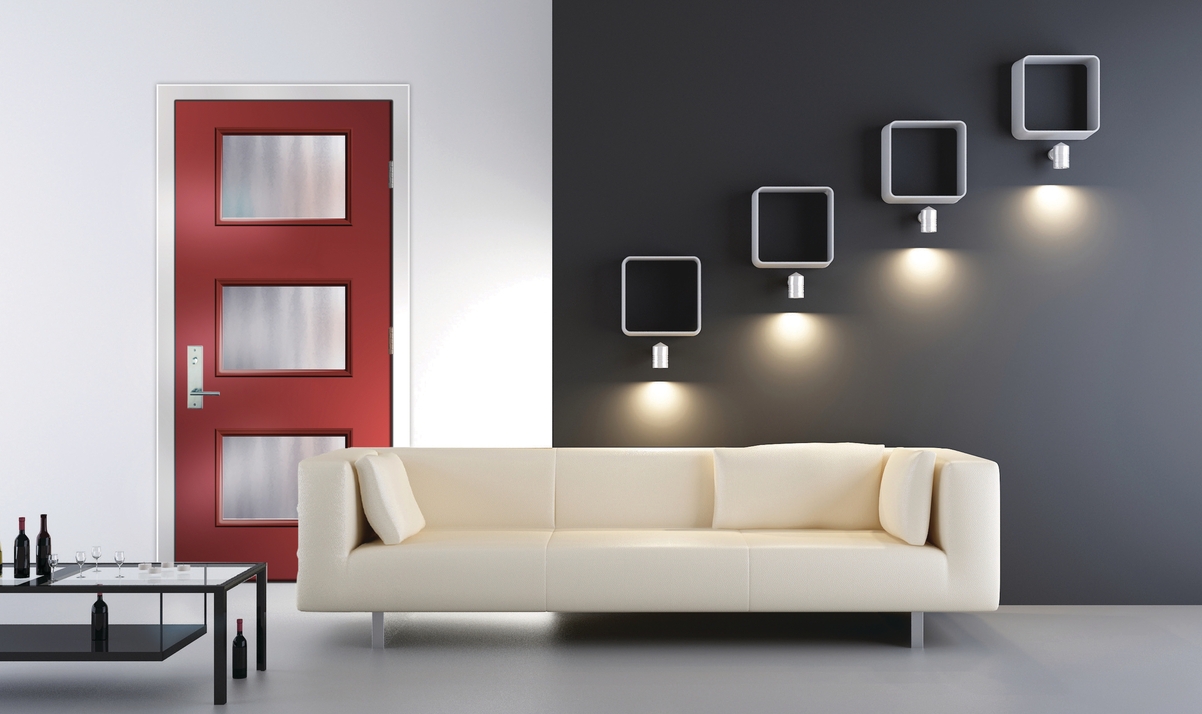 First impressions are everything. Think of your front door as the smile on the face of your home — a reflection of the people inside. It can give your home instant curb appeal and add character to an otherwise ordinary home (not to mention added resale value).

There are dozens of options for panel and glass door designs, grille patterns, sidelites, and transoms. If you should decide to go with a door that is not exactly the same size as your current door — perhaps adding the accents of sidelites or a transom window — you should get the help of a very reliable installer for an accurate, solid fit.
2) A new door improves durability and security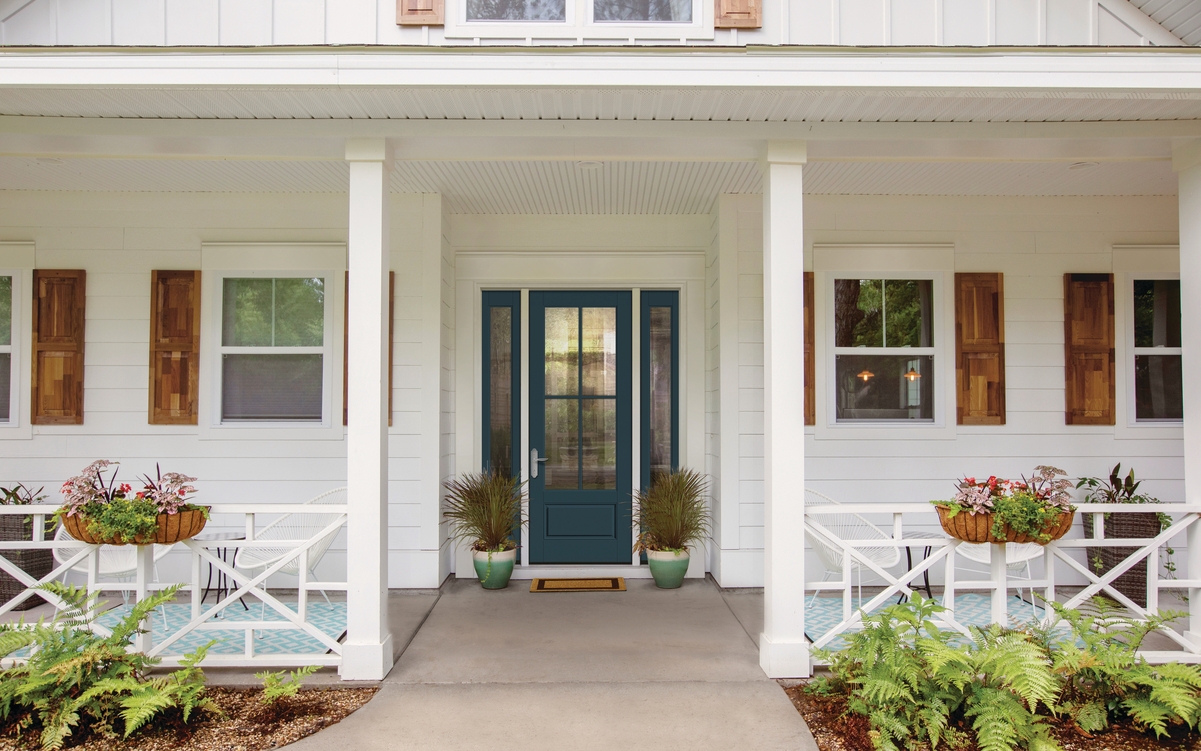 A door's purpose is to keep weather, noise, and unwanted intruders out while letting friends and opportunities in. There are basically three kinds of doors from which to choose: steel, wood, and fiberglass. One is cheap. One is expensive. And one is, to our way of thinking, just right.

Steel is the most affordable door. According to Consumer Reports, steel doors account for half the market, but after thorough lab testing simulating torrential rain and strong winds, they didn't resist weather as well as fiberglass or wood. They tend to dent, which is difficult to repair, and scratches can rust if not painted correctly.
Wood, on the other hand, is not cheap. It offers a high-end look, resists normal wear and tear, and scratches are relatively easy to repair. They do require routine maintenance, however, including painting and varnishing to prevent warping or swelling which can make closing difficult.
That brings us to fiberglass, which (like Mary Poppins) is practically perfect in every way. Fiberglass doors are available in a smooth surface, but most often are made to simulate wood with very convincing embossing. You can even choose the kind of wood you would like to imitate. According to This Old House magazine, "Top-quality fiberglass entry doors have gotten so good at mimicking the look, feel, and thunk of wood that you could swing one open and close it behind you without ever realizing you weren't handling solid mahogany, oak, or pine." And here's the kicker, they'll never warp, rot, shrink, or swell like wood (you won't have to deal with that annoying summer sticking or winter drafts), and they are more resistant to insects and fire. The only maintenance required is to wipe with a damp cloth.
Wanna talk strong? These doors are crafted from the same kind of glass-fiber-reinforced polymers that are used to make airplanes and surfboards.
Of course, when it comes to security, any door will benefit from a multi-point locking system to ward against intruders. In general, a door itself is not vulnerable to intruders, but the doorjamb split near the lock's strike plate is. Your installer can advise on extra-long mounting screws and deadbolts for enhanced peace of mind.
3) Save money with a new energy-efficient front door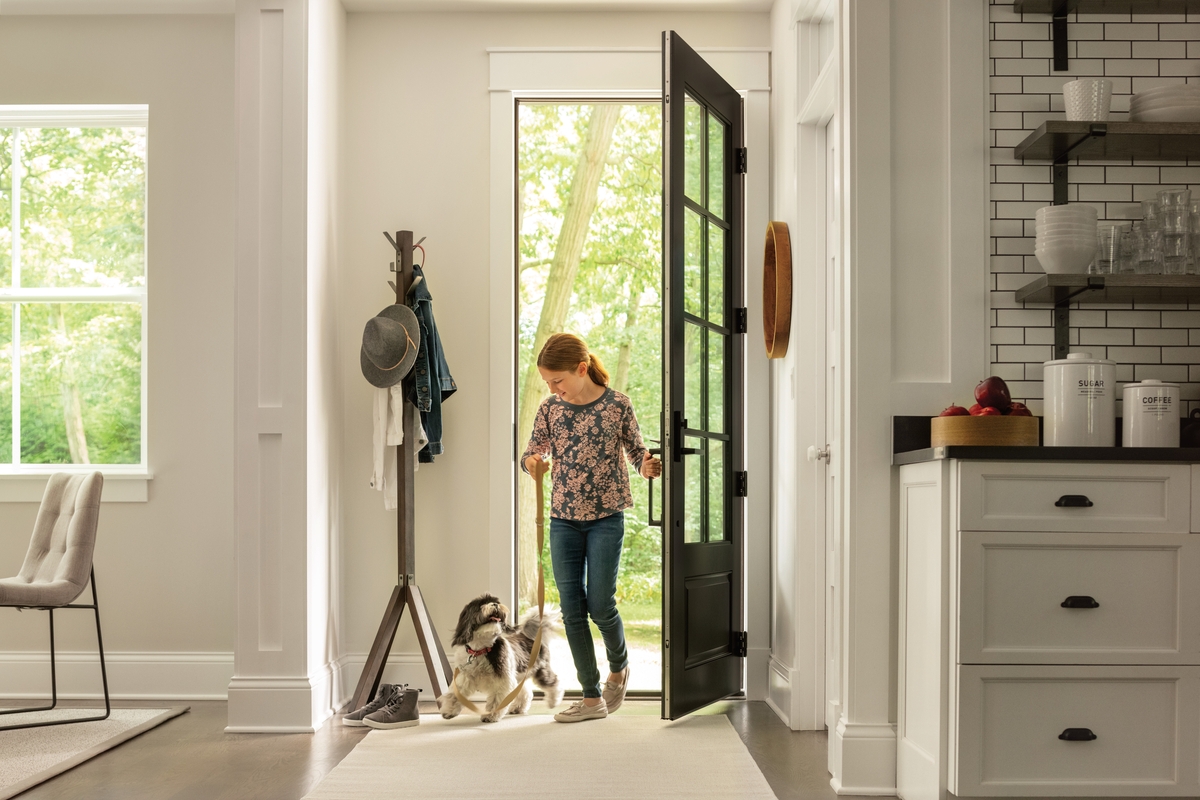 Durable, insulated materials in fiberglass or steel doors, in tandem with weatherstripping systems, hold in heat in winter, while keeping heat out in summer. They are manufactured with an insulated separation, or thermal break, that keeps outside temperatures from being conducted through the door. In a cold climate, this break is vital for preventing frost from accumulating on the inside surface. Adjustable thresholds help keep doors weathertight.

Once again, proper installation makes all the difference in a door's energy efficiency. Helpful tip: Unless absolutely necessary, don't try to replace your door in the dead of winter. Do-It-Yourselfers may find it takes a while to line up everything for the perfect fit. Installers can get the job done quickly and efficiently, but you're still going to have a gaping hole in your house for a while. Remember, it may be hot now, but winter's coming.
Window World offers a wide array of durable, beautiful, and energy-efficient fiberglass door options to reflect your style. The investment you make could potentially pay you back for years to come. As America's Exterior Remodeler, we can help you every step of the way. Request a free quote for your entry door replacement today.
Editor's Note: This post was updated in August 2020.

---