Back to Blog
6 Reasons To Transform Your Home With Vinyl Siding
Ready to get Your New Siding?
Window World offers free in-home consultations! Click below to schedule today!
Get started!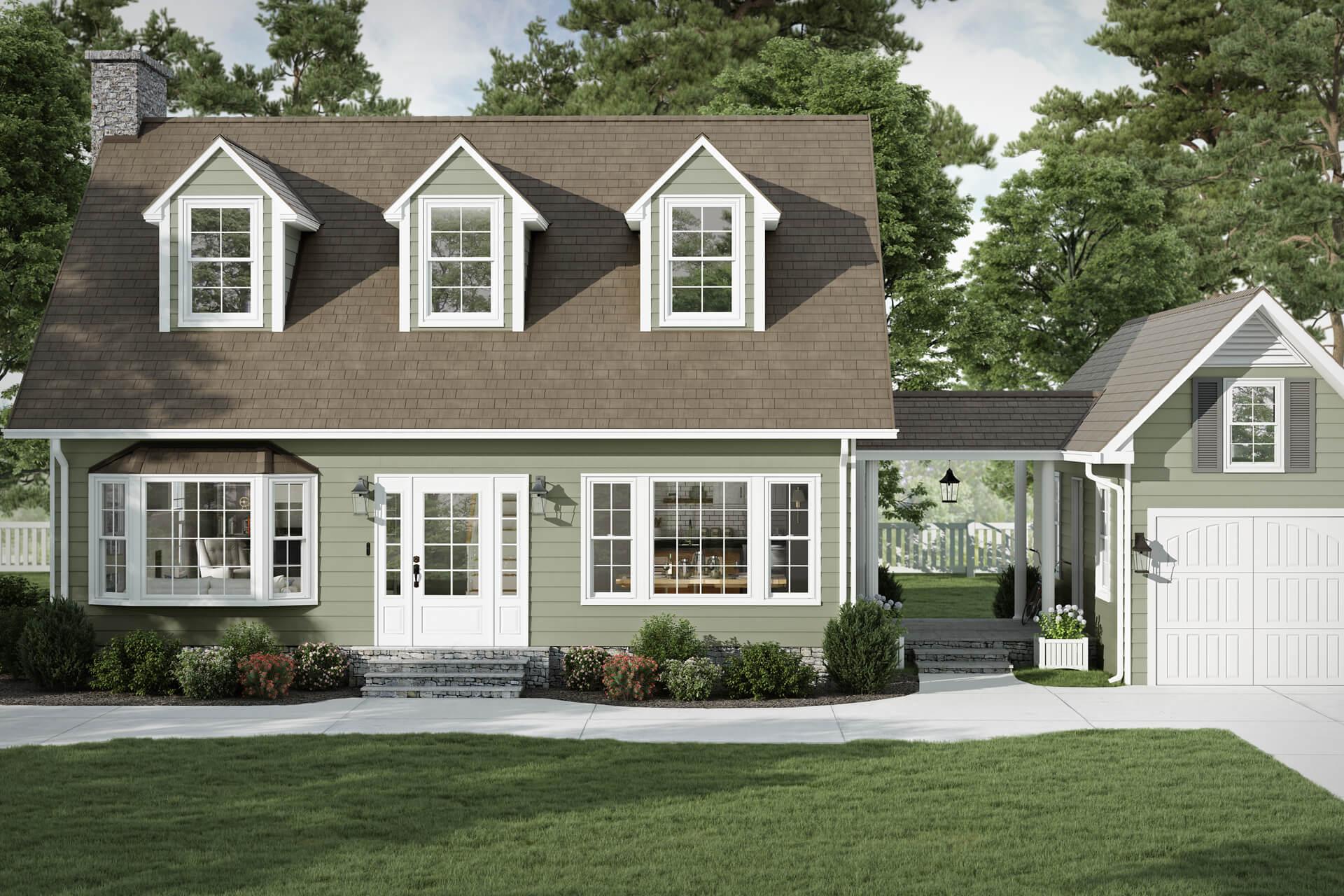 A smart guide to vinyl siding benefits
Think of vinyl siding as a suit of armor for your home — a beautiful, practical, low-maintenance, and sustainable suit of home improvement protection. Quite simply, vinyl provides more lasting protection for your home than any other home exterior materials including wood, fiber cement, stucco, or even brick.
Even sticklers for authenticity like This Old House have found the benefits of vinyl to be a great alternative to good, old-fashioned wood. "For many people, price isn't the issue at all; the real seduction of plastic siding is reduced maintenance. That's exactly why a wood guy, like This Old House general contractor Tom Silva, put vinyl on his house 20 years ago. 'I don't have time for painting,' he explains. 'I'd rather spend weekends on my boat.'"
There have been some myths surrounding vinyl siding and its alternatives in recent years, so let's get you up to date with the facts. Here are six compelling reasons to make vinyl your siding of choice ...
1) You get a lifetime of protection for your home
According to the Vinyl Siding Institute, "Unlike wood or fiber cement siding, vinyl siding is immune to water damage, meaning you never have to paint or caulk to seal out water. Fiber cement siding has a porous core that can absorb water, swell, rot, and degrade when moisture penetrates through gaps or cracks in the paint and primer. Vinyl siding can't absorb water, and in fact actually helps a home's walls breathe and dry out."
Vinyl won't chip or peel like paint either. Its flexibility eliminates the appearance of dents, nicks, and cracks. Beyond these benefits, vinyl also provides a layer of UV protection to preserve colors from fading over time. Specially engineered anchor systems even hold siding in place during high winds. And we have yet to meet a termite with an appetite for vinyl.
2) Vinyl siding is low maintenance
So, what will you do with all that extra time you'll save? Well, vinyl siding maintenance is minimal. Every few years, all you have to do is give it a gentle cleaning with water from a garden hose and a mild soap. It doesn't require power washing. In fact, it's not recommended.
3) Vinyl siding is energy efficient
You can wrap your home in insulated vinyl siding to keep it warm in winter, cool in summer, and help reduce outside noise pollution. Insulated siding can help meet the requirements to qualify as an ENERGY STAR certified home and can contribute to earning LEED points in green building certification.
4) You can get vinyl siding at a great value
Vinyl siding installation costs are the lowest of any home exterior cladding material, and since it requires about half the installation time compared to other materials, you enjoy improved curb appeal with a home transformation at a lower cost from day one. Be sure to look for qualified installers when planning your upgrade.
5) Make your home more sustainable
Not only is vinyl siding highly sustainable in terms of how it will last over time, but it is also sustainable for the environment. A recent Building for Environmental and Economic Sustainability (BEES) report shows vinyl siding has a better Environmental Impact Score (EIS) than other exterior products. The elimination of painting, staining, or caulking means no harmful solvents are released into the air. Along with being energy efficient, it is also recyclable, and its "green" attributes are documented by industry environmental product declarations.
6) Vinyl siding provides more design options
Last, but not least, vinyl siding offers architectural versatility to meet your visions through an abundant selection of profiles, shapes, textures, and colors. You can choose a smooth surface for more contemporary designs or mimic a variety of wood patterns and shake shingles for a more traditional look. The range of colors is extensive, and they last forever.
As America's Exterior Remodeler, Window World is your trusted advisor on everything about vinyl siding. We're ready to discuss ideas and provide a free quote.
Editor's Note: This post was updated in August 2020.
---