Ready to get Your New Garden Windows?
Window World offers free in-home consultations! Click below to schedule today!
Get started!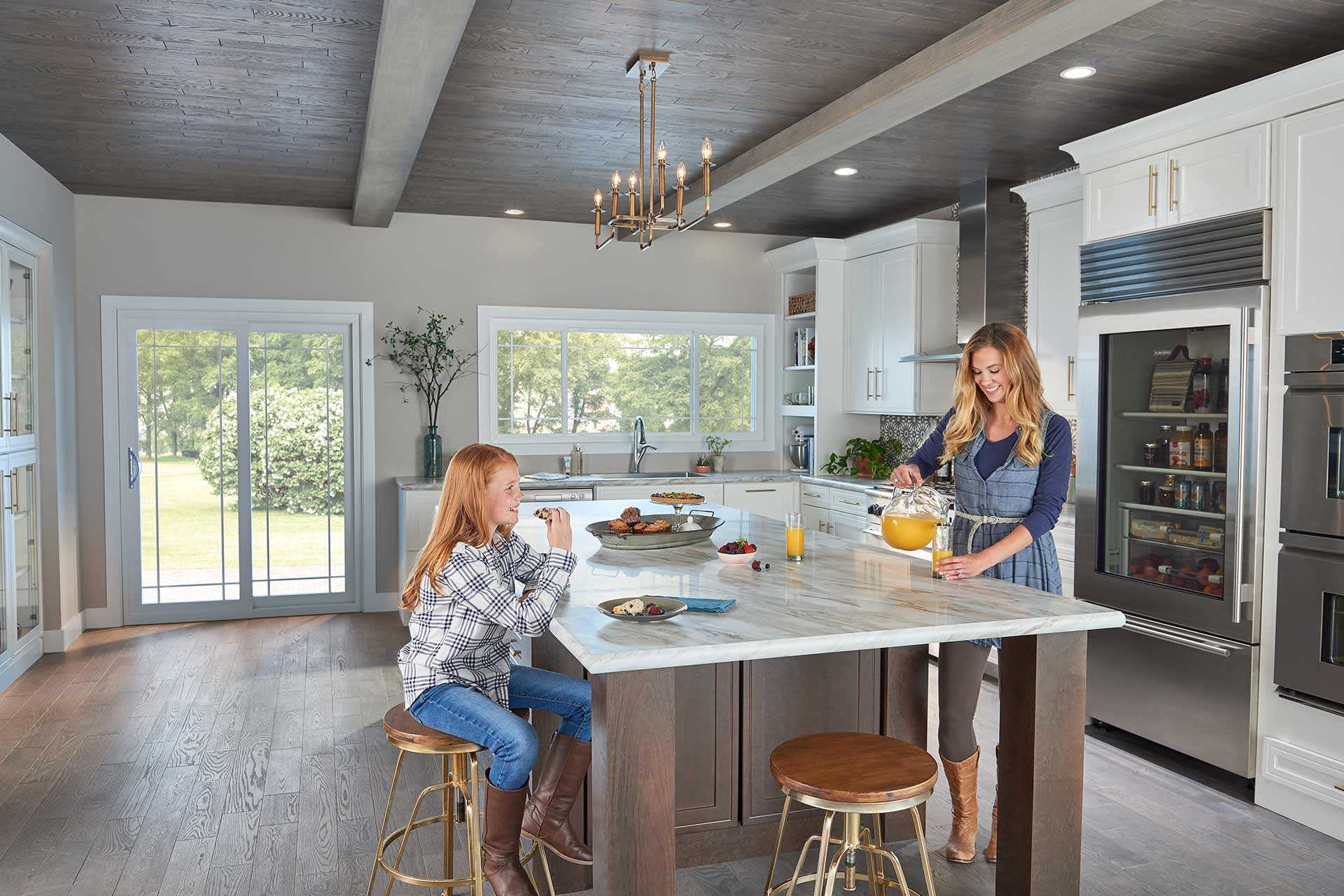 Simple kitchen projects can brighten the scene.
The kitchen is the hardest-working room in the house. It's cranking out meals at least three times a day. Its counters serve as space for projects, schoolwork, and office work. It's where we serve, scrub, and socialize. In short, it's much more of a "living room" than the living room.
One complaint for many is that our kitchens seem cramped or dark. Fortunately, there are a few DIY projects that can help brighten things up a bit.
Expand your window space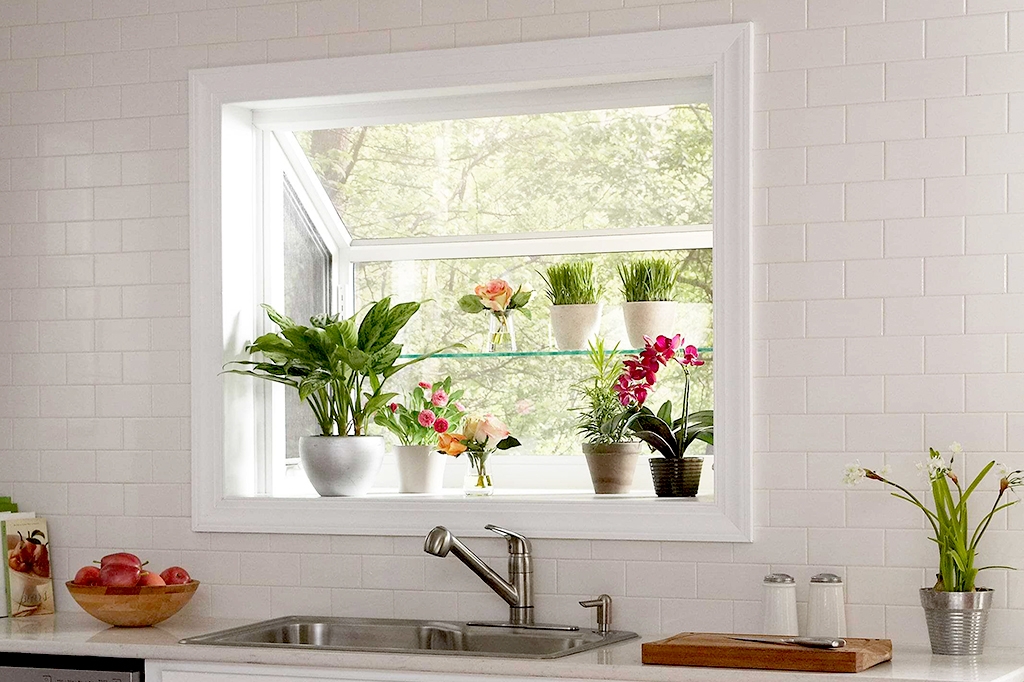 Adding windows in tight kitchens may not be easy, but consider any wasted wall space or corner areas where windows could butt up to each other to create a sunroom-style breakfast nook.
Perhaps you can replace your old windows with larger versions. Think about casement windows to let in both sunlight and fresh air. (Or let out the not-so-pleasant smell of what burned on the stove.)
It's always nice to have a window over the sink to give you something to enjoy while washing dishes. Keep an eye on kids in the yard or take in a bit of nature. A great option for this spot is a garden window that provides sunlight from four angles along with shelf space for plants or a potted herb garden.
Once you have the windows you want in place, dress them with some cheerful window treatments. Remember that you want to keep as much open space as possible to allow in light. A small fabric valance can make a nice decorative impact, and roll-down shades or plantation shutters can be used for privacy.
Open your shelving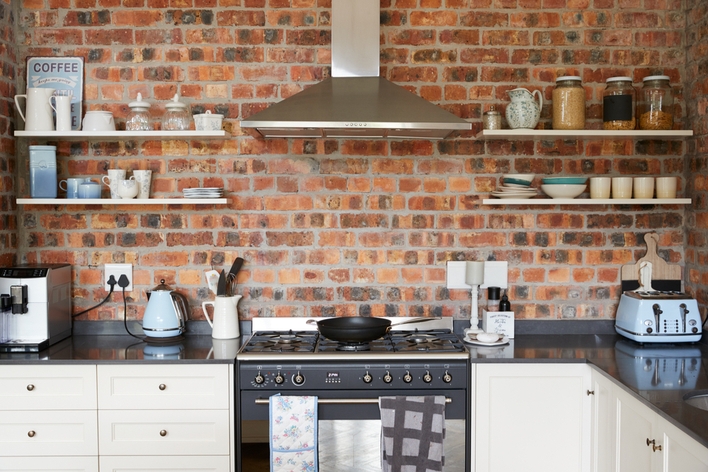 Replacing upper cabinets with floating shelves, especially around window areas, can make an open impact. Removing doors from existing cabinets will do the trick too.
Keep in mind that this space should be used for easy access to matching sets of dinnerware, glassware, or prized serving pieces, not a jumble of mismatched necessities or pantry items. Keep it simple and uncluttered.
Open the door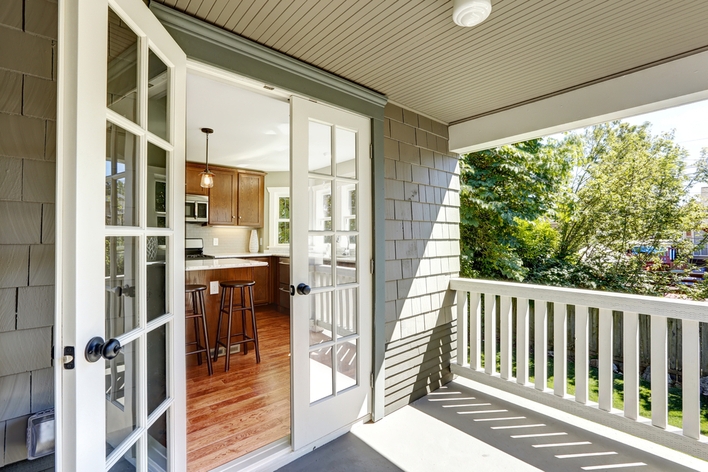 If you have a windowless entry door in your kitchen, consider replacing it with a multi-paned version that allows light to enter along with your kids, dogs, and family. If you require privacy, you can add a shade to be used when needed.
Spotlight your counter space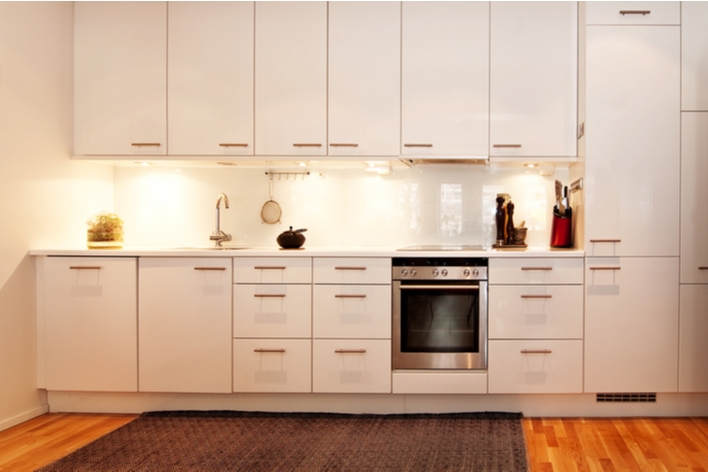 Under-cabinet lighting can make a huge impact, not only when working on a task, but also to add definition and ambiance to the kitchen. This lighting is easy to install and available in a multitude of options, from corded LED lights to battery-powered fixtures.
The same technique can be used inside glass-fronted cabinets to illuminate the contents and add drama.
Pendant lighting over sinks and islands can add light and definition to these busy areas of the kitchen. Styles range from classic cone shapes to oversized lanterns. And if you already have existing recessed ceiling lights, they can be adapted to accommodate hanging pendants.
It's amazing what a can of paint can do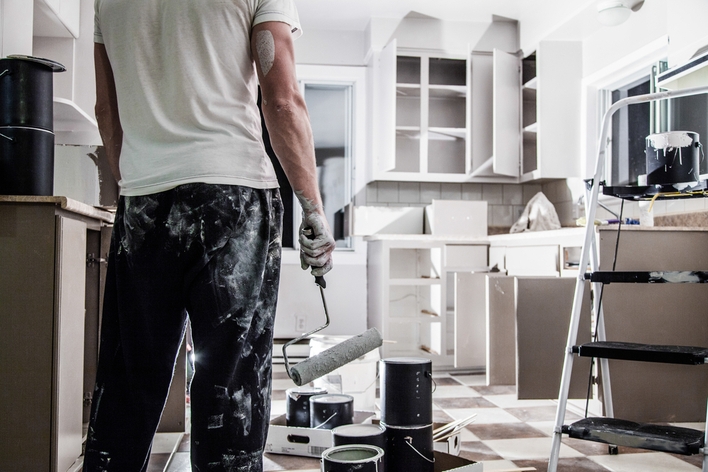 White kitchens are all the rage. A fresh coat of white or light-colored paint can work wonders. Of course, there are a million shades of white to choose from, and they can run the gamut from greys to blues.
Refresh your walls, and if you're up to the challenge, paint your kitchen cabinets, as well. Then, if you need a little color in the room, just look up. A soft shade of sky blue or taupe on the ceiling can be refreshing and soothing.
The professionals at Window World will be happy to share any exterior remodeling ideas with you, including new kitchen windows and doors. Pour a cup of coffee, give us a call, and tell us your thoughts.
We're here for you now, with a free consultation virtually or in your home. Contact your local store today.
---