Back to Blog
Window World Hosts Old Glory Relay Event at Corporate Office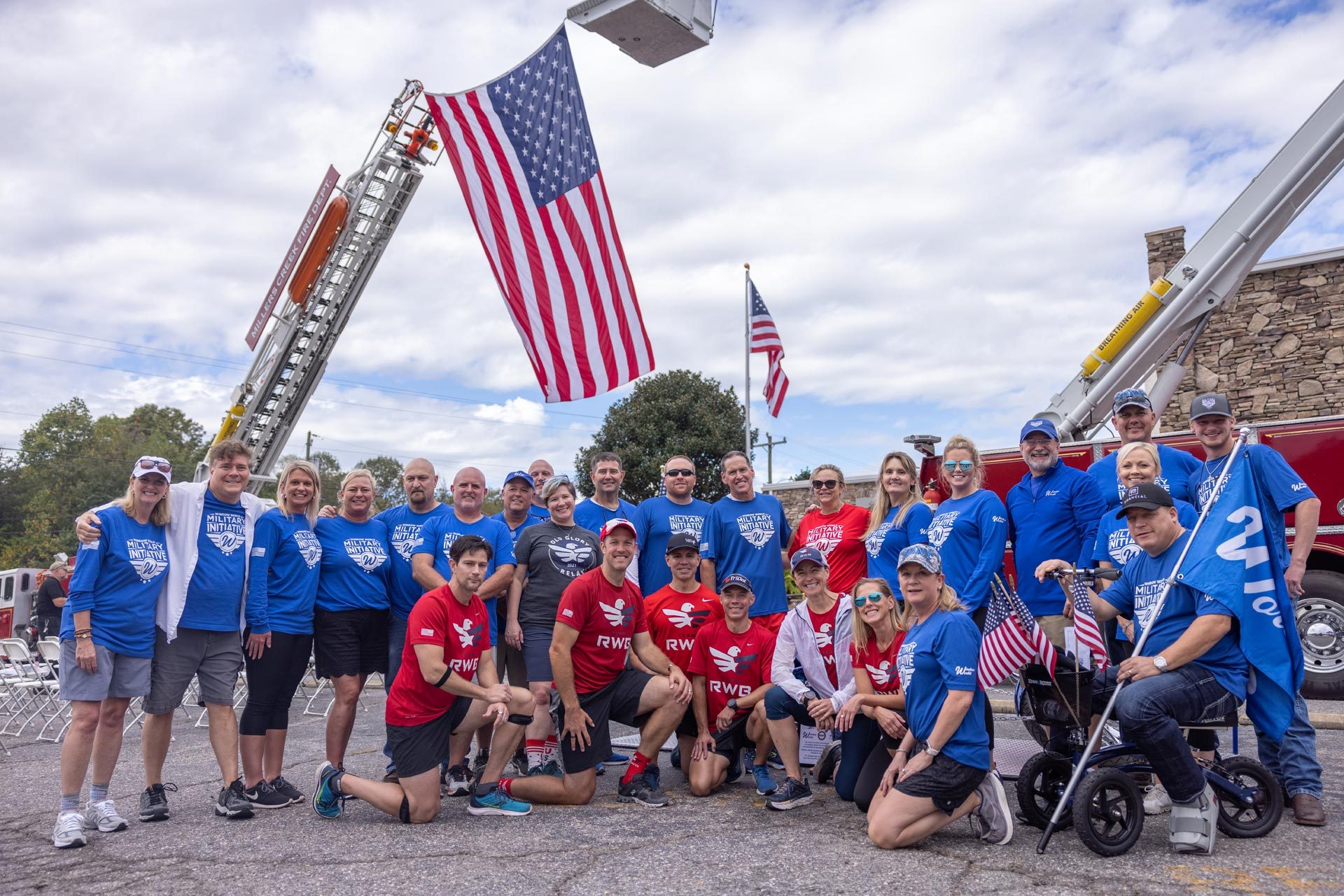 As the presenting sponsor, Window World welcomes the Old Glory Relay to the corporate office with a special community event.
On Saturday, October 16, Window World welcomed the Old Glory Relay to its offices in North Wilkesboro, North Carolina. As the presenting sponsor, Window World was proud to host the runners, the event's organizer, and the entire community for a day of music, family fun, and patriotic displays.
The Old Glory Relay: An epic journey from New York to Georgia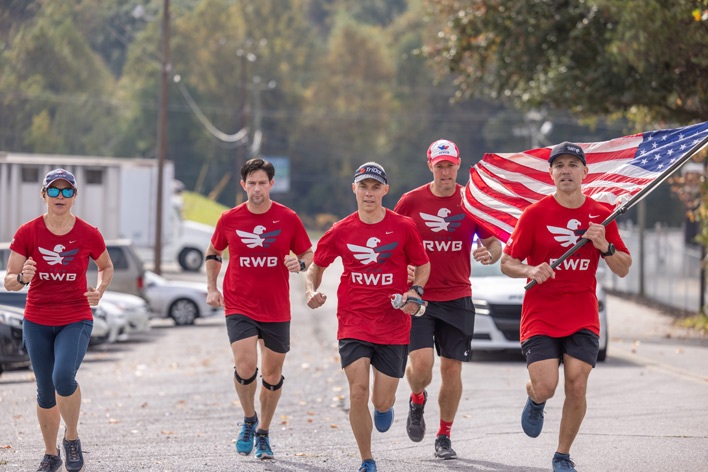 Created by veteran nonprofit Team Red, White & Blue (Team RWB), The Old Glory Relay is an epic 62-day journey where 5,000 veterans and supporters work together to run, walk, and ruck the American flag through nine states in honor of America's veterans. The event itself epitomizes what Team RWB is all about: "supporting America's veterans and helping them find lasting fulfillment through the creation of deep bonds with other veterans and civilian supporters."

This year's Old Glory Relay began on the 20th anniversary of 9/11 in New York City. Starting from Battery Park, the same American flag moved through New York, New Jersey, Pennsylvania, Maryland, and Virginia before arriving at the corporate offices of Window World, Inc. in North Carolina.
With much ground to cover still, the flag will move through North Carolina, Tennessee, and Alabama before finishing its journey in Atlanta, Georgia, on Veterans Day.
Even though the event only travels through nine of our 50 states, those states that aren't directly on route are invited to become virtual participants at "shadow runs" taking place all over the country.
"The Old Glory Relay is an incredible opportunity to support our veteran and military communities, and we're honored to be the presenting sponsor this year. This event, along with all the life-changing work that Team RWB does, is integral in empowering veterans to overcome their challenges and create lasting relationships with their peers. Furthermore, we're extremely proud to support our country on the 20th anniversary of 9/11, and we're grateful to Team RWB for giving us all the opportunity to take part in such a moving tribute."
- Window World Chairman & CEO, Tammy Whitworth
Team RWB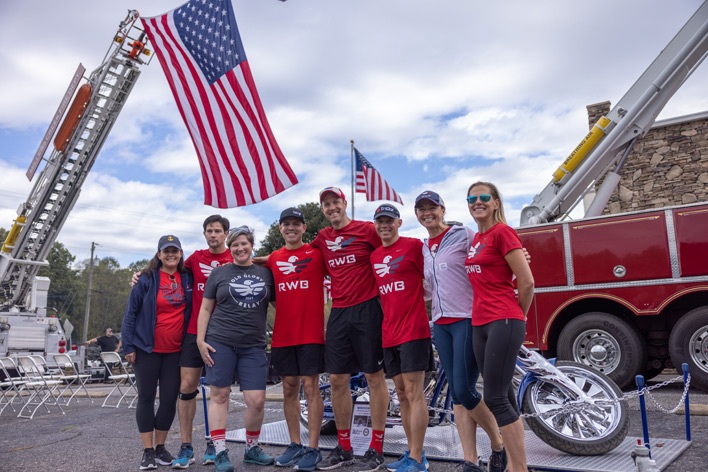 The Old Glory Relay wouldn't be the impactful and moving event it is without the hard-working organization behind it.

Started in 2010, Team RWB began with a simple mission to support the military community and help veterans get active in the process. The organization would not exist without the dedication of its current founder, Mike Erwin.
"In early 2010, Mike Erwin has the idea of inviting 75 friends to Minneapolis to run the Twin Cities Marathon. This 'team' would join together to raise awareness and money for a nonprofit organization that would support wounded veterans and their families."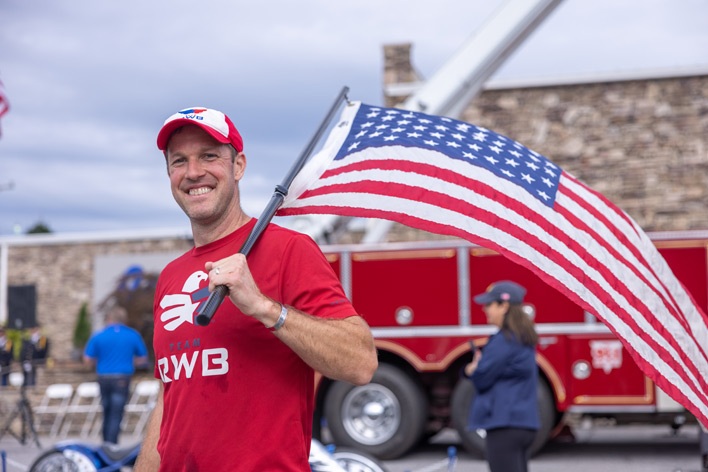 Today, Team RWB hosts events at its chapter offices in over 200 cities around the country. Just last year, Window World and Team RWB teamed up for a 9/11 Moving Tribute that consisted of communities across the nation moving an American flag a cumulative 8,426 miles to show their support for the lives lost on 9/11 and in the wars that followed. Despite the challenges of 2020's pandemic, the 9/11 Moving Tribute was an overwhelming success.

Window World Old Glory Day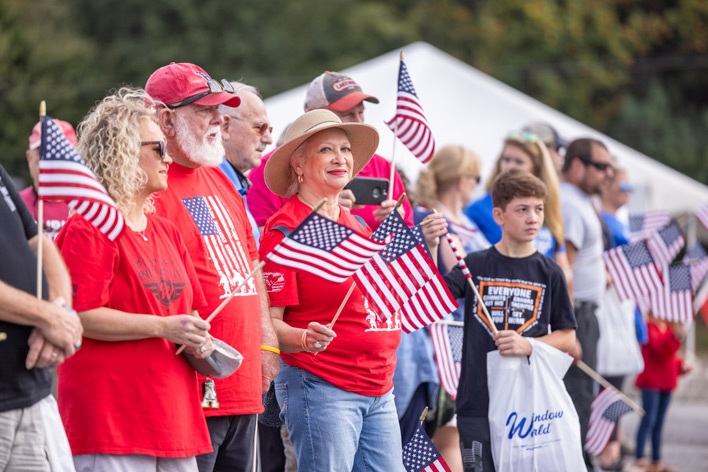 To help celebrate the Old Glory Relay, we hosted a special celebration at our corporate office in North Wilkesboro, North Carolina.

The event took place at Window World, Inc. and started at 10:00 a.m. Relay runners arrived to a long line of welcoming supporters, including three fire departments, three law enforcement departments, the Honor Guard from our local VFW, and plenty of supportive community members.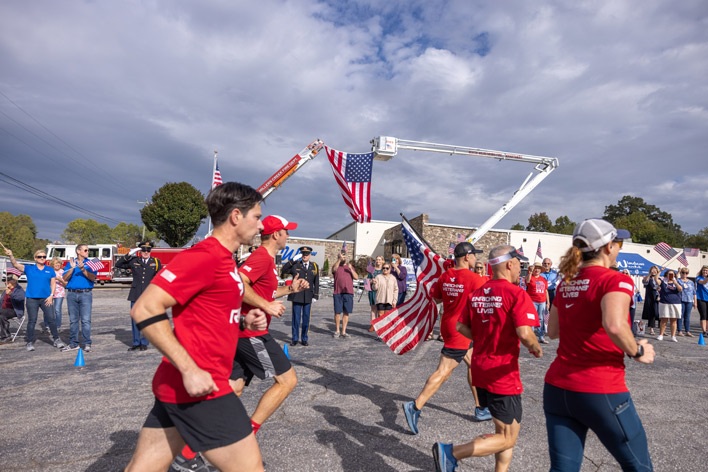 At the event, we had free hot dogs and drinks, a few guest speakers, live musical entertainment, and a flag exchange.

Window World Chairman & CEO Tammy Whitworth spoke to the crowd about the company's veteran commitment. Later, Team RWB founder Mike Erwin talked about his organization's special relationship with America's largest exterior remodeling company. There was also a live musical performance from the popular patriotic singing group, the American Bombshells.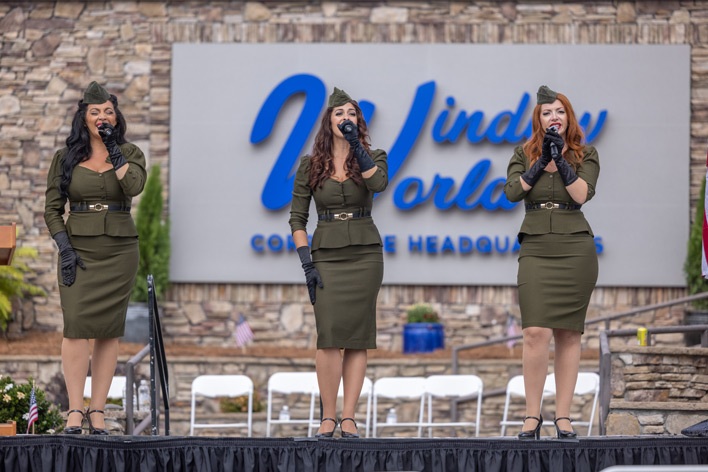 For our flag exchange, we invited anyone and everyone to bring in their old or worn American flags to exchange them for a brand-new one for free. Old flags were sent to StarsForOurTroops.org, a charitable organization that takes old tattered and faded US flags and passes the legacy of their embroidered stars to those that have defended them.

A year-round commitment to service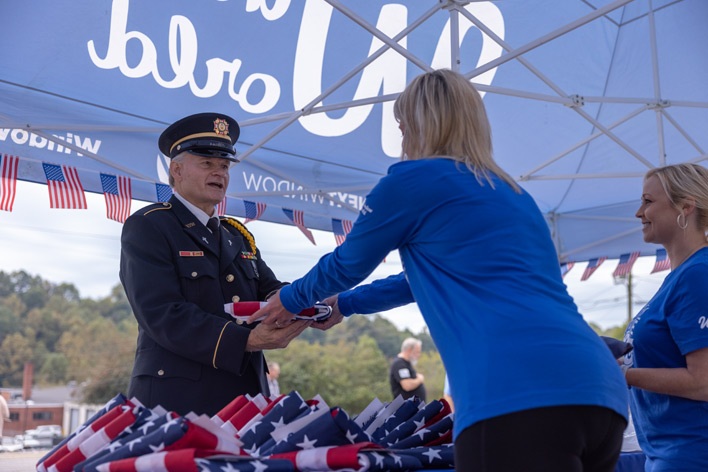 As an exterior remodeling company, we spend most of our time "Improving Homes" and "Changing Lives." But as a patriotic company with numerous veteran employees and store owners, we remain dedicated to giving back to the military and veteran communities through our Window World Military Initiative (WWMI).

In addition to our involvement with partners like Team RWB, we also support the Veterans Airlift Command (VAC) and the All Veteran Group (AVG). And our charitable organization Window World Cares has raised over $12 million for the kids and families of St. Jude Children's Research Hospital.
If you'd like to learn more about Window World's military program, check out WWMI here.
If you're interested in donating to Window World Cares or learning more about our partnership with St. Jude, check out the website here.
Explore more:
---