Back to Blog
The Old Glory Exchange: Free Flags for Everyone
Ready to get started?
Window World offers free in-home consultations! Click below to schedule today!
Get started!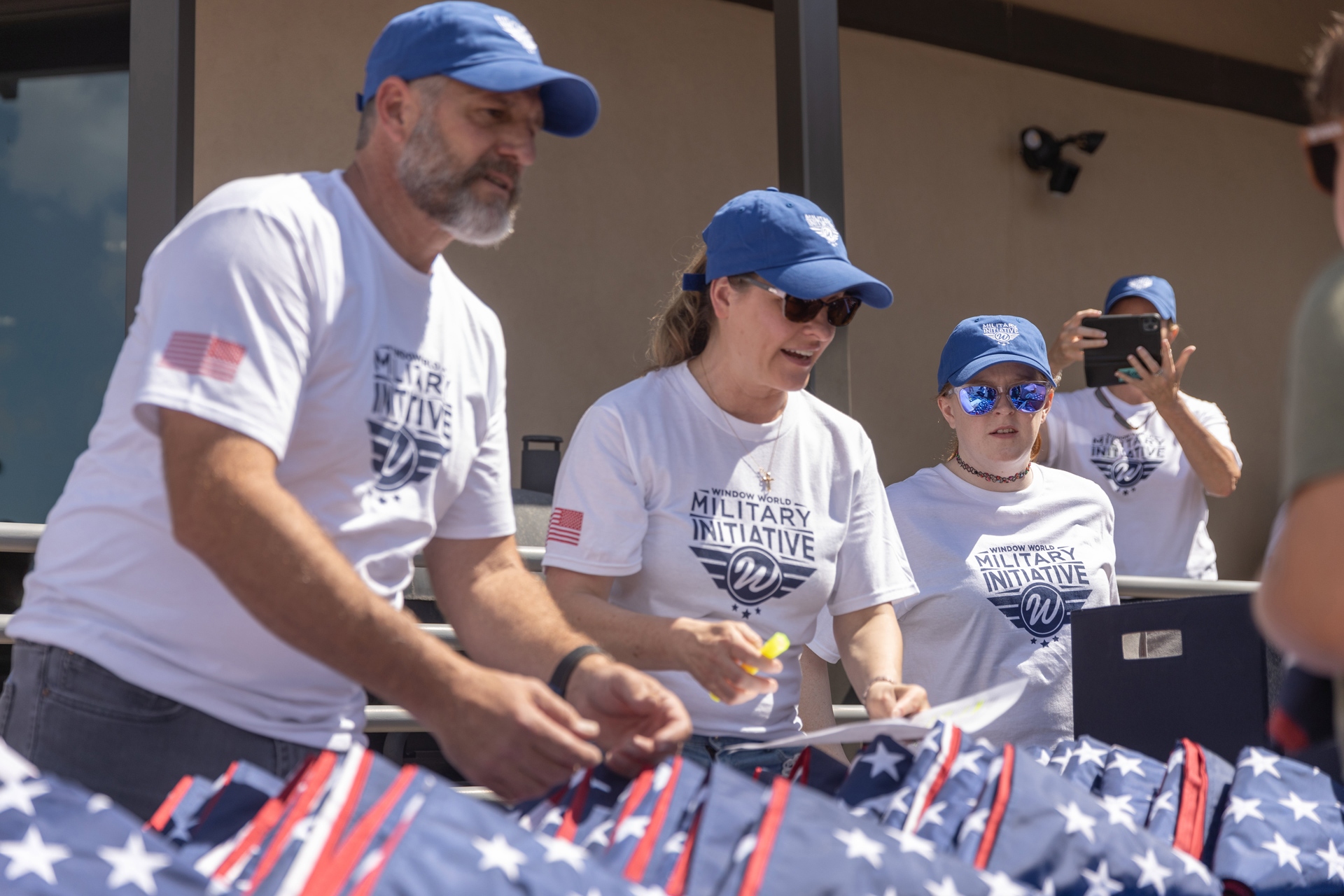 Local Window World owners in Colorado Springs gave their community free flags in honor of Flag Day.
As a franchise, Window World supports America's veterans, the military, and military families on both a national and local level. Since we introduced the Window World Military Initiative in 2020, we've held special events to support the company's mission to honor and serve our country and the men and women who keep us safe.
Window World of Southern Colorado recently held an event in honor of Flag Day that brought its local community together to show their support for the country and our flag. The event brought entertainment, free flags, and an aerial parachute demonstration that we won't soon forget.
Flag Day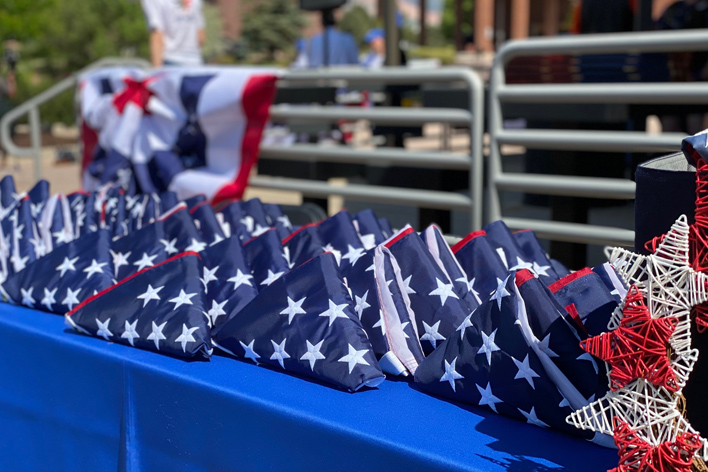 Officially established by a proclamation from President Woodrow Wilson on June 14, 1916, Flag Day commemorates the adoption of the United States flag on June 14, 1777.

As the American Revolution began, colonists weren't fighting under a single flag. Instead, most groups were fighting for independence from the British under their own flags. This led to a variety of different colors and designs out on the battlefield.
In June of 1777, the Second Continental Congress met in Philadelphia to form the Continental Army. Congress hoped that organizing a unified fighting force would give the country stronger hope in pushing British oppressors from the land. In addition to forming an army, Congress passed "The Flag Resolution" that same month, stating that "the flag of the thirteen United States be thirteen stripes, alternate red and white; that the union be thirteen stars, white in a blue field, representing a new constellation."
Of course, the flag has evolved numerous times since its inception, but the idea that America should march under one unified symbol has never changed.
It's a symbol of our liberty and freedom … the American flag is recognized worldwide, and it's just a symbol of everything that makes our country great.

- Kiersten Lehmkuhl, Co-Owner of Window World of Southern Colorado
Boots on the ground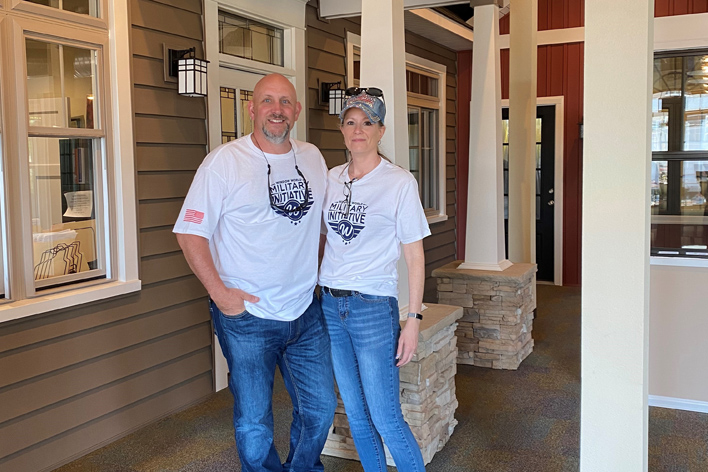 Window World of Southern Colorado is owned by Kiersten and Chris Lehmkuhl. Both Kiersten and Chris are deeply devoted to supporting America and its veterans. The idea for a special event to commemorate Flag Day was something they had wanted to bring to life for quite some time.

"Today is just a big thank you to our military and first responders and their families," said Kiersten. Located near the United States Air Force Academy, two air force bases, and an army base, the event not only gave Kiersten and Chris the opportunity to say thank you to the military men and women in their community, but it also allowed them to give back to the local families who call Colorado Springs home. "We want to honor our local military families and help members of our community display their American pride," said Chris.
The Old Glory Exchange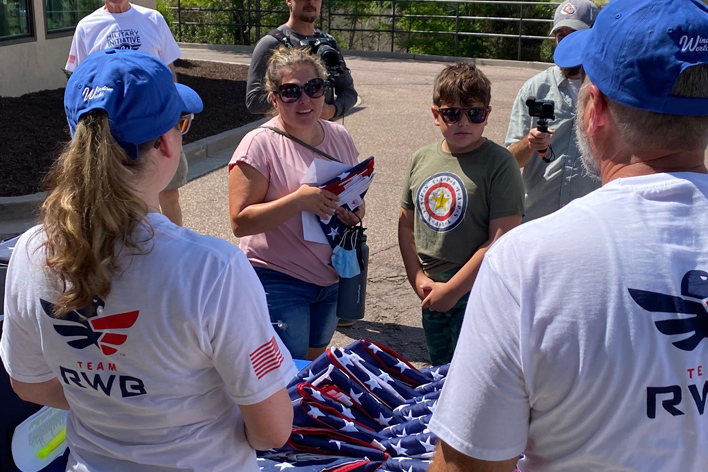 Dubbed "The Old Glory Exchange," friends, family, and community members were invited to bring their old, worn American flags to Window World of Southern Colorado on Sunday, June 13, to exchange them for brand-new ones.

The event started with a moving bagpipe performance before a military color guard performed the presentation of colors. After that, a local student sang the National Anthem and God Bless America before any military guests in attendance were acknowledged.
For the next few hours, people came from near and far with their old flags. Turning them in for new ones, everyone was assured that their old flags would be destroyed according to the code of the American Legion. "It's not appropriate to throw away your flag, but the American Legion helps everyone properly retire their old flags with respect," said Kiersten.
Then, at 11:00 a.m., members of the All Veteran Group (AVG) performed an aerial parachute demonstration before landing in the store parking lot.
Leading the group was founder of the AVG, Mike Elliott. Mike is a retired U.S. Army veteran who spent 25 years in the service before joining the Army's parachute team, the Golden Knights. In 2011, Mike formed the AVG with fellow servicemen and women. Since his time in the air began, Mike has completed more than 15,000 free-fall parachute jumps, and he's had the honor of tandem jumping with the late President George H.W. Bush three different times.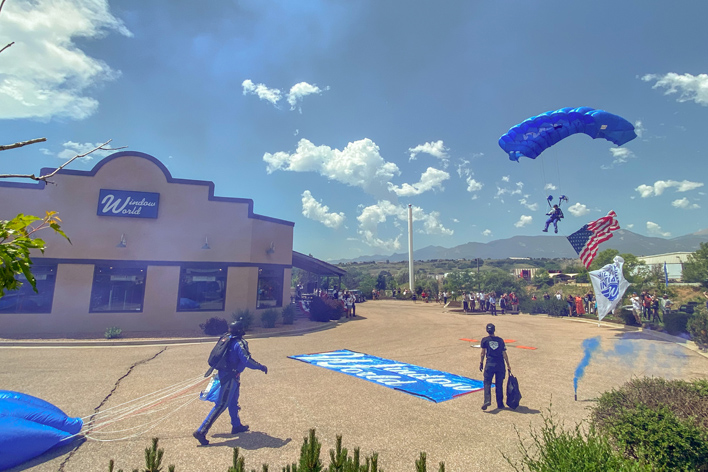 The entire event was a success from start to finish, and Kiersten and Chris hope to continue offering replacement flags for the community for many years to come. This was the first Old Glory Exchange, but the owners tell us it's something they want to do every year.

The Window World Military Initiative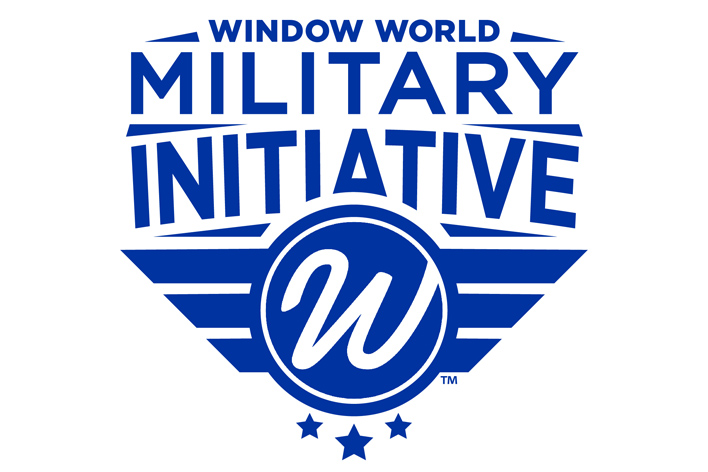 The Old Glory Exchange is a wonderful example of the Window World Military Initiative (WWMI) in action. Made up of three pillars (Careers, Partnerships, and Community Outreach), WWMI is devoted to giving back to veterans and supporting them through events like Window World of Southern Colorado's Old Glory Exchange.

Window World's incredible franchisees have helped WWMI make a lasting difference through product donations, charitable installs, service dog presentations, VAC missions, and numerous local events.
We tip our cap to all the Window World owners and thank them for making moments like these possible.
Read more about the Window World Military Initiative:
Watch WWMI in action:
---