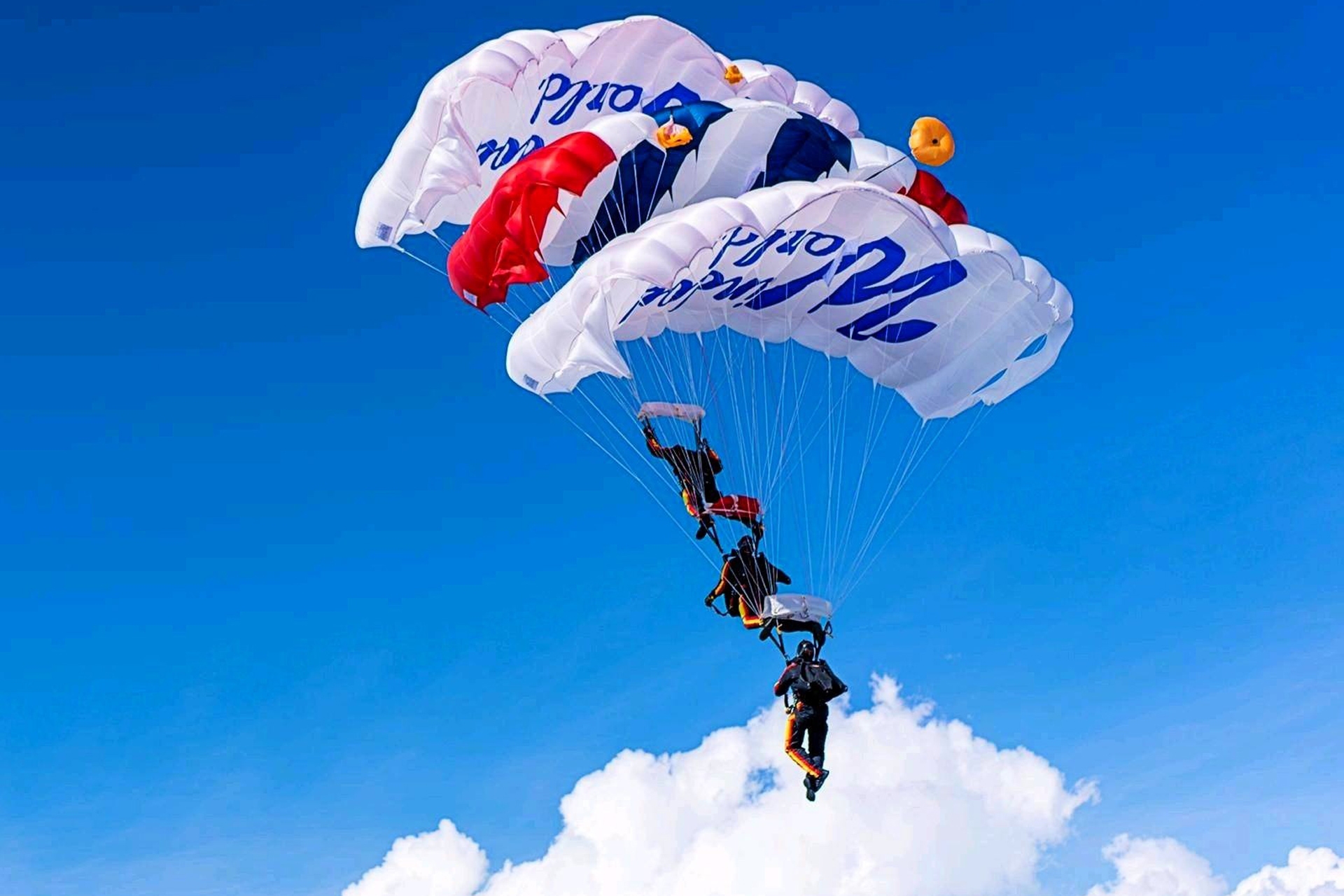 Giving back to service members and their families is part of Window World's culture.

When Luke Conner greets his clients at their front door, they know immediately they are dealing with a top-notch professional. He makes a great first impression, and, by extension, so does the company he works for.

"My customers are always impressed with how prompt I am," says Luke, a design consultant for Window World of Tidewater in Virginia Beach, Virginia. "I'm the first visual impression of Window World for most of my clients. We have to look neat and orderly, and that's an important mental skill the military taught me."
Luke began working for Window World in 2019 after a successful career in the U.S. Army. As a design consultant, he offers homeowners exterior remodeling advice. Luke helps his clients choose products like windows, entry doors, and vinyl siding with a skillset he recently acquired from his new career. These are not skills Luke carried with him after his career in the army, and he claims Window World took a leap of faith when they brought him on. But the Reed family, the owners at Window World of Tidewater, knew what they were getting with Luke — a successful veteran with an impeccable work ethic.
Window World Military Initiative
The Window World Military Initiative defines our company-wide commitment to honor and serve America's veterans, active military, and military families in communities across the entire system of over 200 Window World franchise locations. The initiative focuses on three pillars: community outreach, partnerships, and careers.

Community Outreach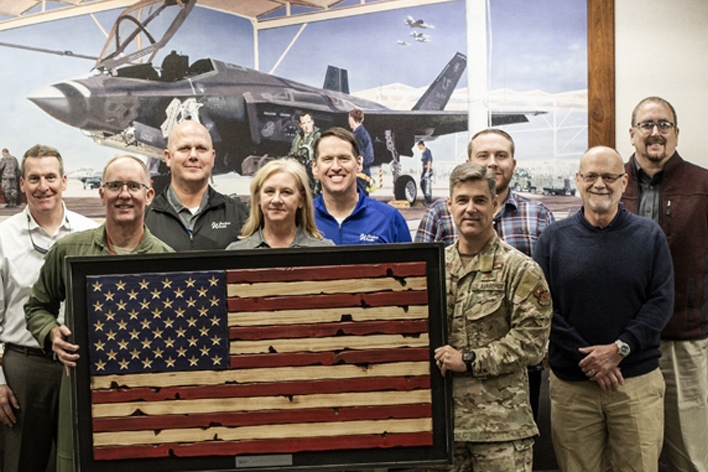 When it comes to community outreach, Window World franchises across the country work to remind veterans that they are appreciated and supported at home. Along with our franchisees, we embrace veterans and their families by providing service animals and donating and installing exterior remodeling products for those in need, among other things.
One recent example of community outreach was when a group of executives and board members from Window World flew from North Carolina to Luke Air Force Base in Arizona to complete a wonderful renovation project. Once there, they gave the teacher's lounge at the Child Development Center a much-needed facelift.
Armed with their shopping carts and eager to help, the folks from Window World went on a shopping spree, purchasing new appliances, furniture, cookware, and decor for the remodel. The end result is an incredible makeover of an area that is especially important for the dozens of staff who are responsible for over 200 young kids at the base.
"For 25 years, giving back has been such an integral part of Window World's culture," says Chairman and CEO Tammy Whitworth. "Part of that is taking care of the men, women, and families who protect our freedom."
Partnerships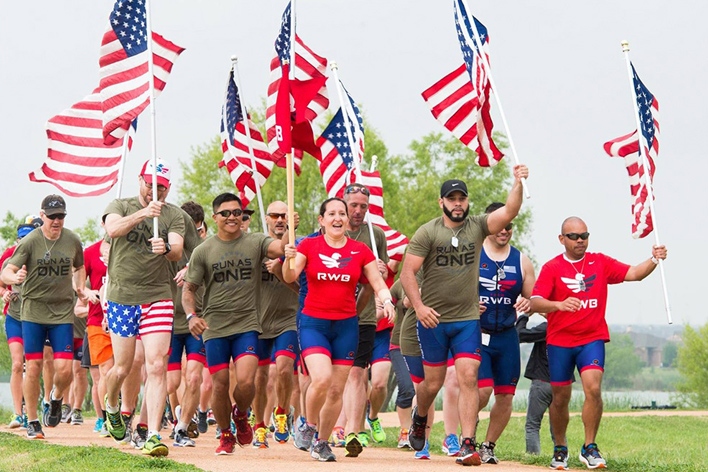 Window World works with various partners to tackle some of the military community's challenges. One of those partners is Team Red, White & Blue (Team RWB), an organization that enriches the lives of America's veterans by connecting them to their community through physical and social activity. Along with Team RWB, Window World sponsors a special tribute in honor of 9/11 by engaging a group of veterans and supporters to move an American flag across the country from sunrise to sunset. Franchise locations around the map participate in this nationwide event.

Window World also proudly supports the Veterans Airlift Command, a nonprofit organization that facilitates free air transportation to wounded warriors and their families for medical and other compassionate purposes. As a member of that network, Window World's corporate jet has provided transportation for over 115 missions.
Another way Window World honors the military is through its partnership with the All Veteran Group, an organization that honors and celebrates both active and retired members of the military through parachute demonstrations. It was through his participation with the All Veteran Group that Luke found Window World.
Careers for Veterans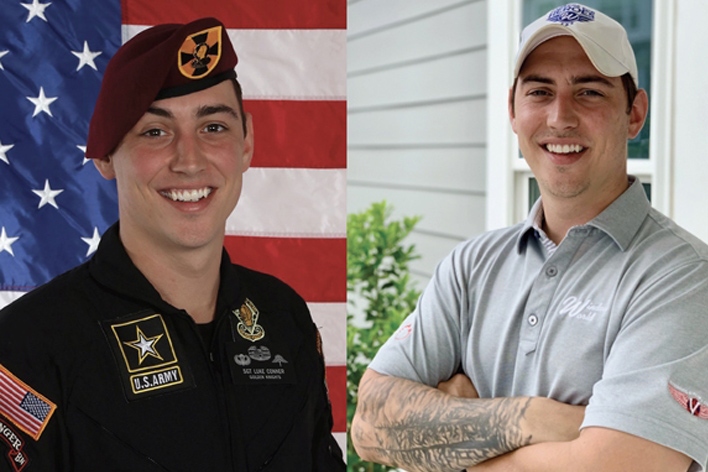 During his time in the service, Luke served multiple combat deployments to Afghanistan with the 75th Ranger Regiment. He then tested parachutes with the Airborne and Special Operations Test Directorate before joining the Army's esteemed parachute team, the Golden Knights. After his military service, Luke joined Mike Elliott, founder and president of the All Veteran Group parachute team. There, Luke demonstrated parachute jumps during special events honoring veterans and the military. It was during an event at a football game at Old Dominion University in Virginia that Luke met the owners of Window World of Tidewater, who sponsored the event.
Luke, who grew up on a farm in Michigan with five brothers and sisters, decided Virginia — and Window World — would be his new home.
"The owners of Window World of Tidewater love this company, they believe in it, they give back to the community as much as they can, and they love veterans," says Luke. "Who wouldn't want to work for someone like that?"
This proud veteran is one of many who found a new career with Window World after leaving the military. It's not always easy for veterans to transition to a civilian career, particularly when it comes to translating their skills. That's why hiring veterans is a key aspect of the Window World Military Initiative.
Luke received on-the-job training and paid eager attention to his coworkers. The skills he needed to help homeowners choose new products and renovate their homes, he acquired. The skills he needed to build solid relationships and earn the respect of his employers and colleagues, he already possessed.
"I learned from the military (and my parents) to follow up with what you say and to work hard," shares Luke. "The military taught me the importance of being accountable, being present, and being involved."
Those are all qualities homeowners look for when they choose someone to help remodel their most prized possession… their house. Window World owners know these qualities are common among America's veterans, and they welcome former military members looking for a new career. It's a win-win-win.
"I first joined the 75th Ranger Regiment because I felt it's the best unit in the Army," explains Luke. "That's why I joined Window World; I wanted to be part of the best, and Window World is the best exterior remodeling company."
For more information on Window World's commitment to veterans, active military, and military families, visit our Military Initiative page.
---