Back to Blog
What You Need to Know About Window Sashes and Why
Ready to get started?
Window World offers free in-home consultations! Click below to schedule today!
Get started!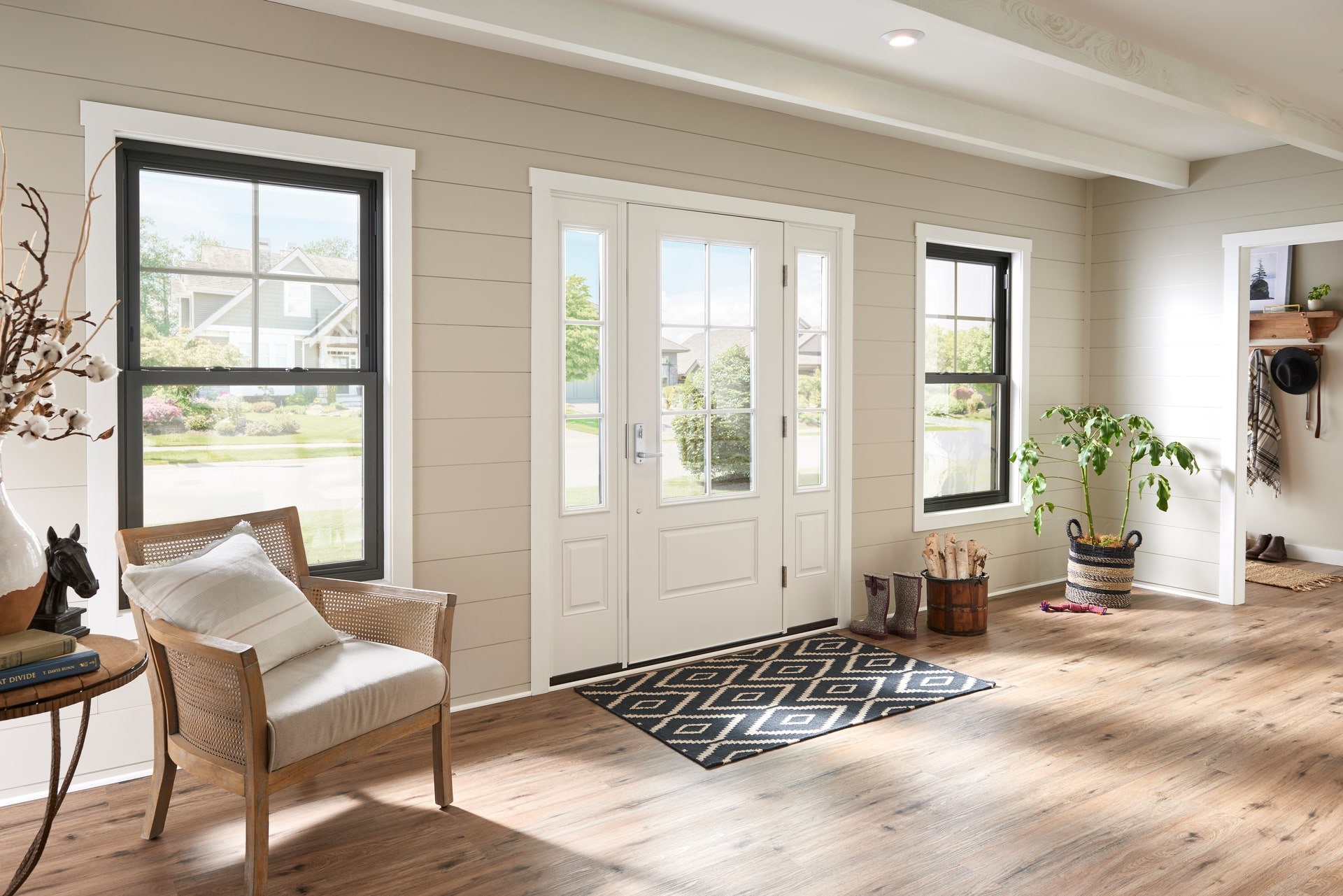 You may have first become familiar with the term "window sash" from the famous Clement Moore poem, fondly known as The Night Before Christmas. "Away to the window, I flew like a flash / Tore open the shutters, and threw up the sash." What in the world? Why was that guy throwing up a sash? And why was he wearing one?
A window sash is actually a very important part of the mechanics of a window. It's the movable piece that holds the glass inside a window frame. It's necessary to open a window. It's the part you lift from the bottom or lower from the top to open a double-hung window or lift to open a single-hung window. It's the part you slide from side to side when opening a sliding window or crank open on a casement window.
In other words, without a sash, a window is just something you look through, not something that provides ventilation and allows for a physical connection to the other side of a wall.
Let's discuss the benefits of different kinds of windows and window sashes. Each offers a different style and ease of use.
Double-hung window sash
Double-hung windows are the traditional windows you usually see in traditional homes such as Colonial, Victorian, ranch, and Cape Cod homes. They can be multi-paned or not. What distinguishes a double-hung window from other windows is that it can be opened by lifting the bottom sash and/or lowering the top sash. The bottom and upper sashes can be raised and lowered to be parallel to each other giving a wide-open expanse. This can give you versatility in ventilation and safety. Lowering the top sash keeps small children from leaning or falling out the window. Raising the bottom is important if there is ever a need to escape a room in the case of fire.
Modern windows usually offer a tilting sash that makes cleaning windows easier by providing access to the outside window surface.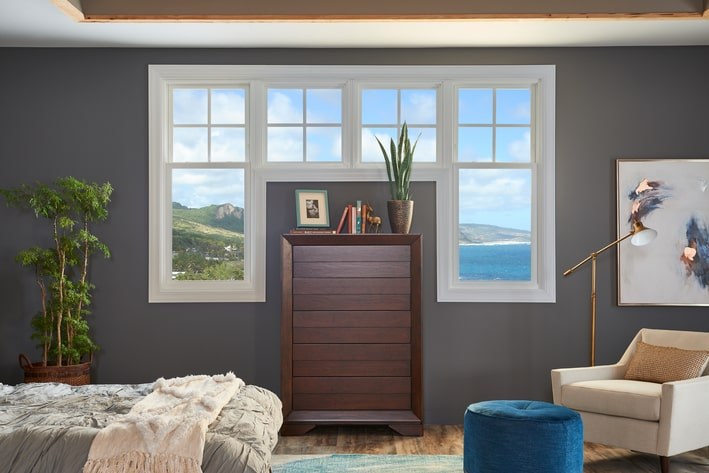 Single-hung window sash
Single-hung windows look almost exactly like double-hung windows with one important difference; the upper portion of the window is stationary and does not slide down to open. Single-hung windows are usually less expensive than double-hung models.
Sliding window sash
Sliding windows provide modern style, convenience, and a picturesque view. Like a sliding patio door, the sash opens horizontally, which can provide easier operation than lifting double- and single-hung windows, especially in places where it's hard to stand next to the window such as above a kitchen sink. A smooth sliding sash allows even a large window expanse to be opened, closed, and locked with ease.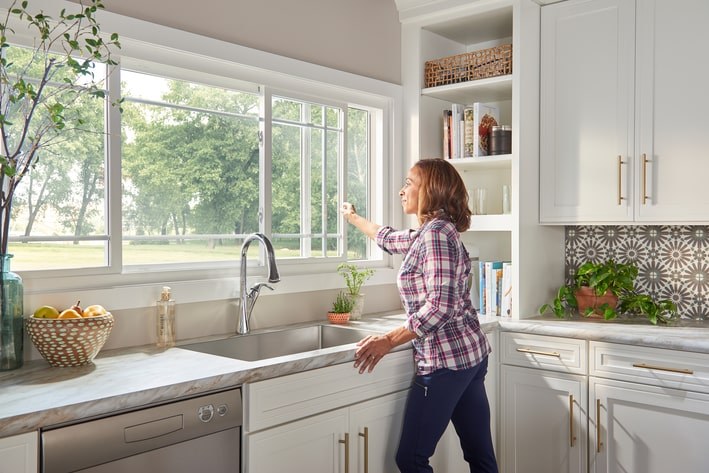 Casement window sash
Casement windows have a similar look to sliding windows when they are closed, but their sash mechanism is completely different. Rather than lifting or sliding, they swing open like a door to allow ventilation and when fully open can catch passing breezes and direct them inside. Casement windows are usually built to operate with a crank mechanism or can be opened by simply pushing them open and pulling a handle to shut. The casement lock provides a tight seal when closed.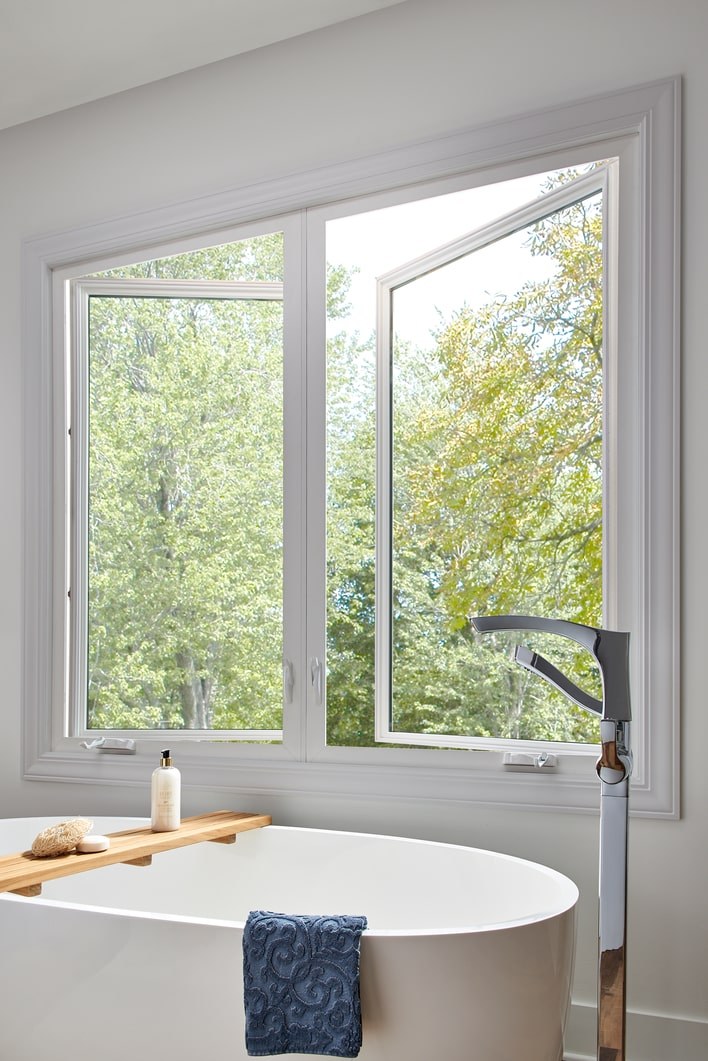 When do you need to replace a window sash?
A sash creates a seal around the window glass making it airtight. If a sash is in bad condition it can contribute to your window losing energy efficiency and even cause leaks.
Window sashes should be well-made and well-maintained to avoid distortion, gaps, or leaks. A broken or damaged sash can lead to higher energy bills and uncomfortable drafts. Wooden window sashes can swell from moisture and become difficult to open and close. Replacing wooden windows with vinyl windows eliminates this issue.
A well-made sash should last the life of the window, but it is possible to replace only a window sash using a DIY kit if you are particularly handy.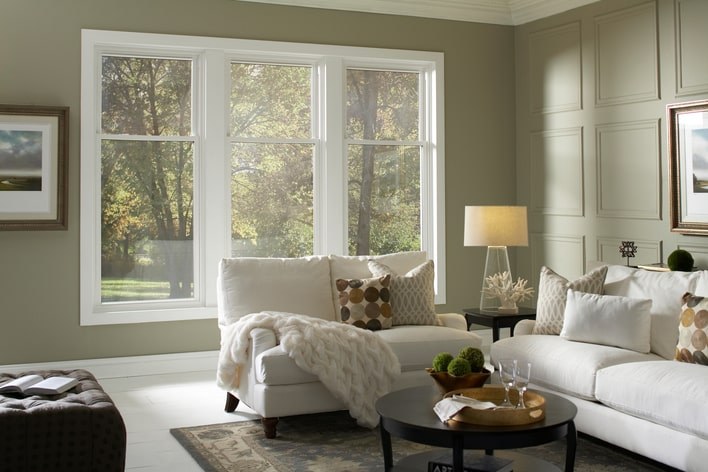 When should you replace the whole window?
Especially if you have older wooden windows or rickety aluminum windows, it is probably time to consider replacement windows. Look for signs that the overall frame has rotted, warped, bent, or has insect damage. Examine if there is damage to the studs or siding connecting to the window.
If the window sash is no longer movable and cannot be replaced without damaging the whole window, you will be much happier with a new working window. Also, if you're considering a major interior or exterior remodeling project, consider window replacement as a way to increase your home's beauty inside and out, while you increase your home's energy efficiency.
Got stuck, drafty, or ugly windows? Your friends at Window World will be happy to discuss all the window replacement possibilities that can make your life easier and boost your home's curb appeal. With more than 25 years of expert experience and the Good Housekeeping Institute's Seal of Approval, you can trust Window World for all your exterior remodeling needs. Schedule a free consultation and quote today. Find your local Window World store here.
---