Back to Blog
Traditional-Style Homes: Why Do We Feel So at Home Here?
Ready to get Your New Windows?
Window World offers free in-home consultations! Click below to schedule today!
Get started!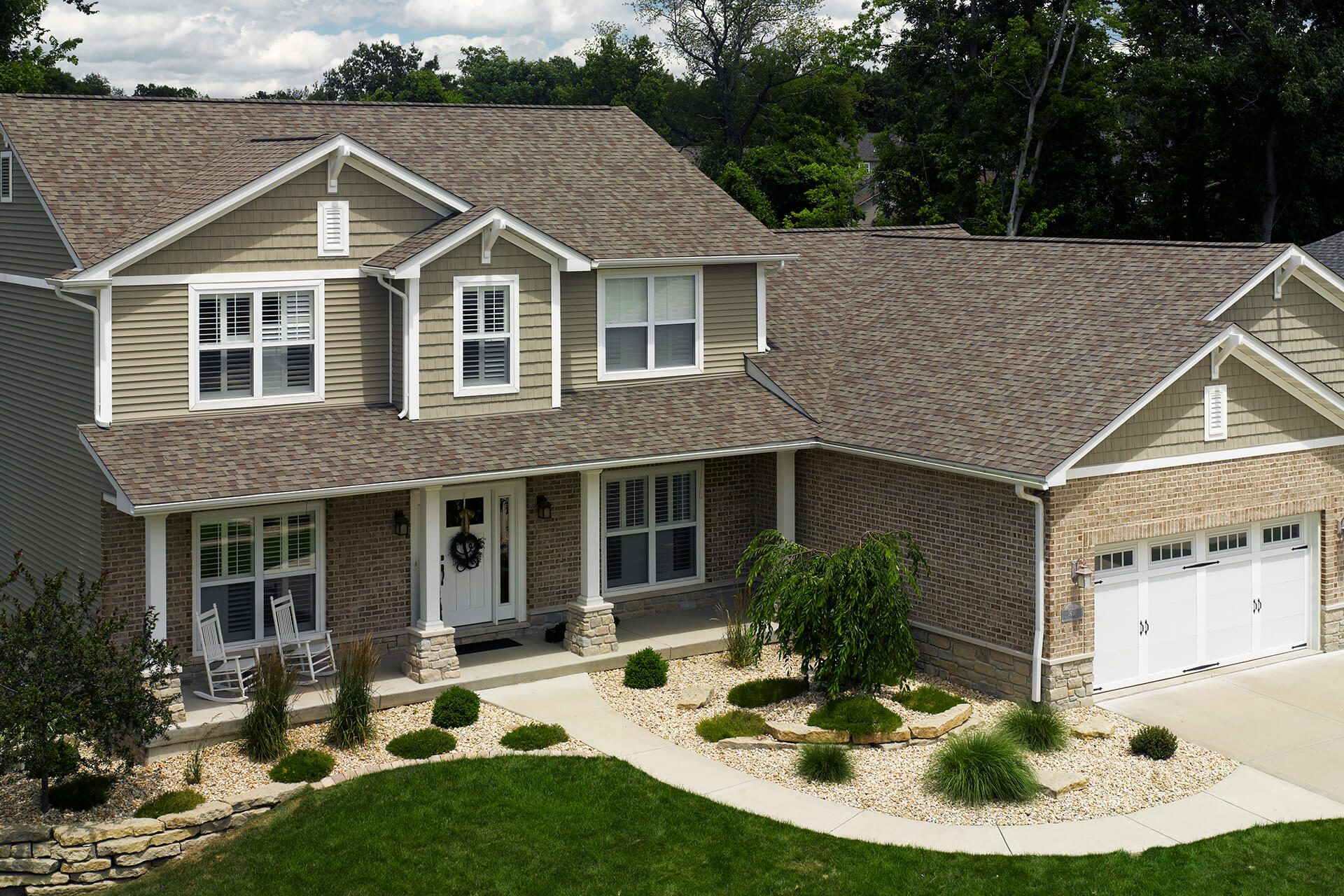 Five traditional ideas that stand the test of time.
Thoughts of a traditional home conjure up scenes from movies like "Father of the Bride" and "Home Alone." So much happens right inside that traditional front door. The foyer sets the scene for memorable introductions, discussions, and reunions.
Perhaps someone comes sliding down the banister of the center stairway that leads to the upstairs bedrooms. There's a formal dining room to one side where families gather for Sunday dinners. To the other side is a formal living room with a fireplace that's just right for hanging stockings at the holidays. In a word, the traditional home is a "classic."
This style covers a broad range of designs, but most tie back to the standard two-story Colonial home. Typically, they are symmetrical, with even window placement, and an entry door front and center. Rooflines are simple, and dormers add interest.
American Colonial design dates back to the 1600s when our nation was just beginning to find its footing. These historical homes can still be found in the east coast's original colonies, from Massachusetts to the Carolinas. Today, updated traditional designs can be found throughout the nation. While the popularity of other home styles come and go — and often come around again — the time-tested demand for American Traditional homes never waivers.
Even if your home doesn't fall into this category, there are a few ways you can add traditional influences with timeless appeal. Let's look at five.
1) Make a grand entryway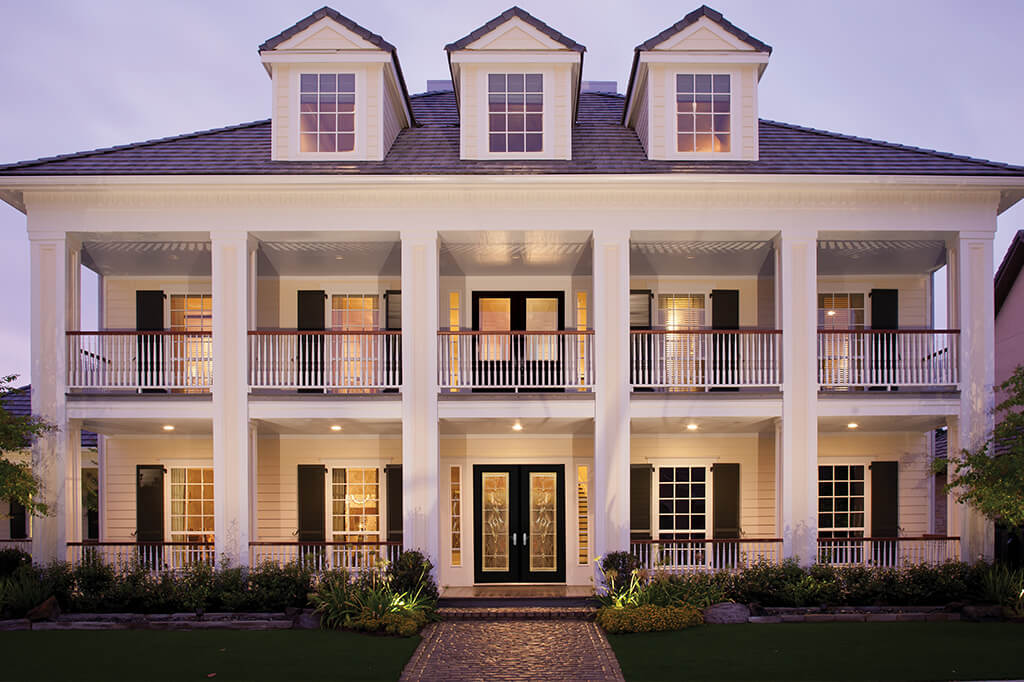 Traditional entry doors are often highlighted with sidelite windows and a transom window above. Consider replacing a simple door with something that makes a grand statement. Or perhaps you prefer double doors that immediately say there's something special inside.

If you don't have room to expand your entryway space, replace a standard door with a split Dutch door to add traditional charm. The split design gives you the flexibility to open the top half to say hello to neighbors, invite a cool breeze in, and keep dogs and small children inside while the bottom half is closed.
Brass hardware, including latch sets, a kickplate, and a knocker, can add another traditional touch to entry doors.
2) Frame your windows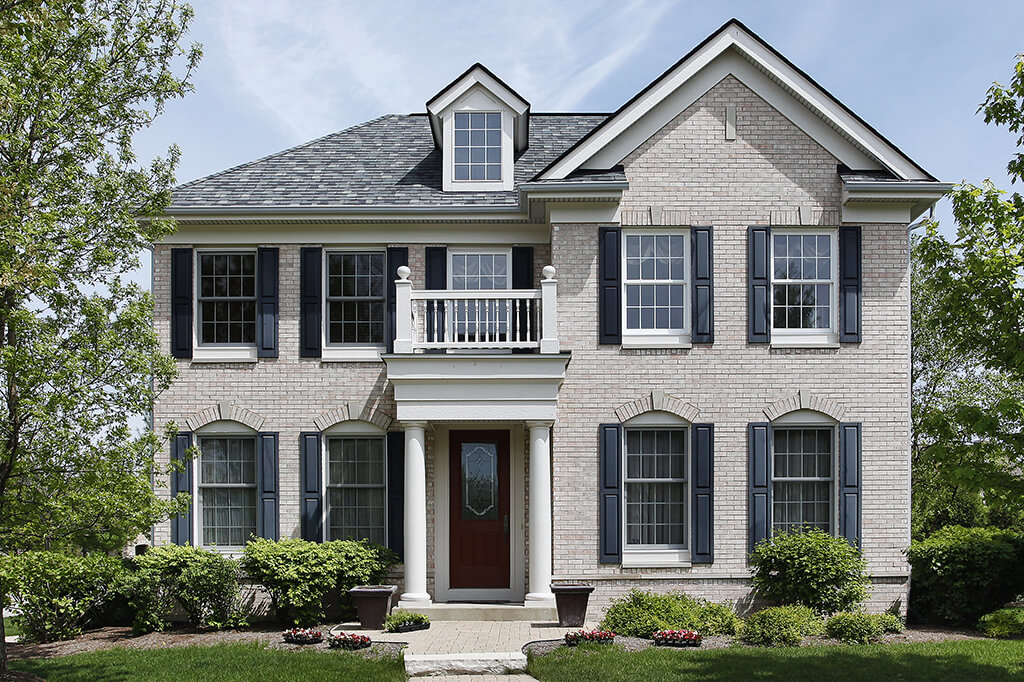 Double-hungs are the usual windows of choice in traditional homes. Other styles can be given a traditional touch with gridwork and mullions that simulate a multi-paned design.

Although the first Colonial homes often had unadorned windows, today's typical traditional homes are dressed up using shutters. Exterior shutters date back to Victorian times when they served to protect structures from the elements or intruders. The popular louvered shutter style was born of the necessity to allow light in while keeping the rain out.
Today's exterior shutters are constructed of wood, wood composite, or easy-care vinyl. Add greater historical interest with hardware touches like hinge straps or shutter dogs initially designed to hold shutters open against house walls. For more info about shutters, click here.
Inside the traditional home, you often find windows dressed in elaborate wood molding and intricate millwork. Interior shutters are a popular window dressing, including wide-plank plantation style. Valances and drapery are often used to draw attention to windows and add color and texture to the room.
3) Siding statements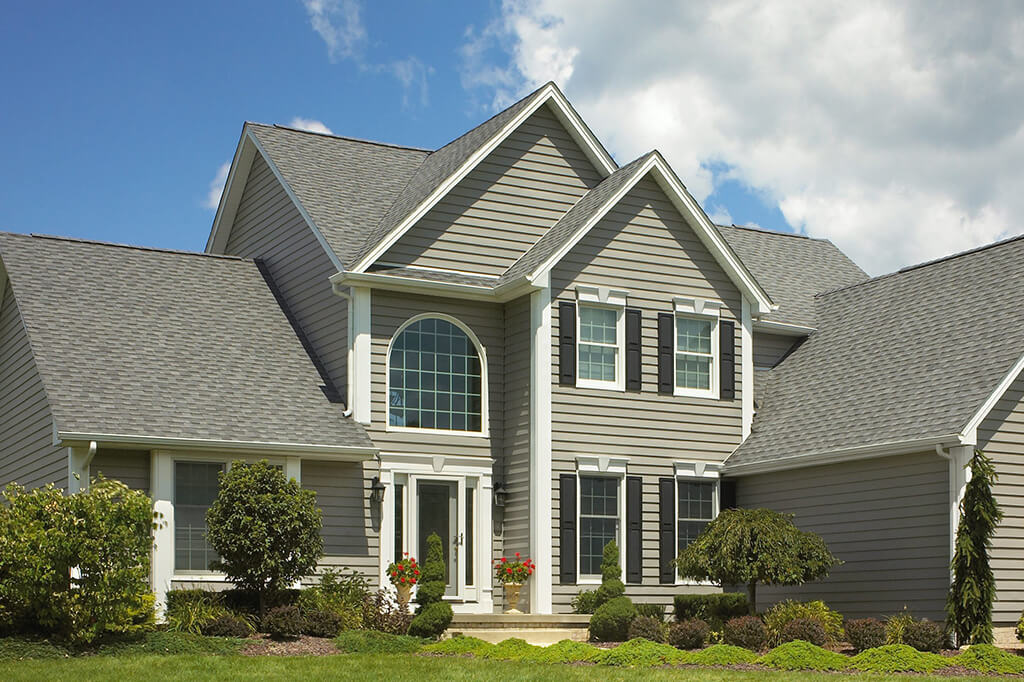 The look of historical wood siding can be achieved simply and economically with easy-to-maintain vinyl siding. Whether you select a style with a wood-like texture or a smooth version, the horizontal planking, designed to repel water away from walls, is a time-honored look in traditional homes.

Vinyl construction offers many benefits over other popular siding options such as brick, fiber cement, or wood. It's easy to clean, never requires painting, and extremely durable.
4) Step into history with traditional flooring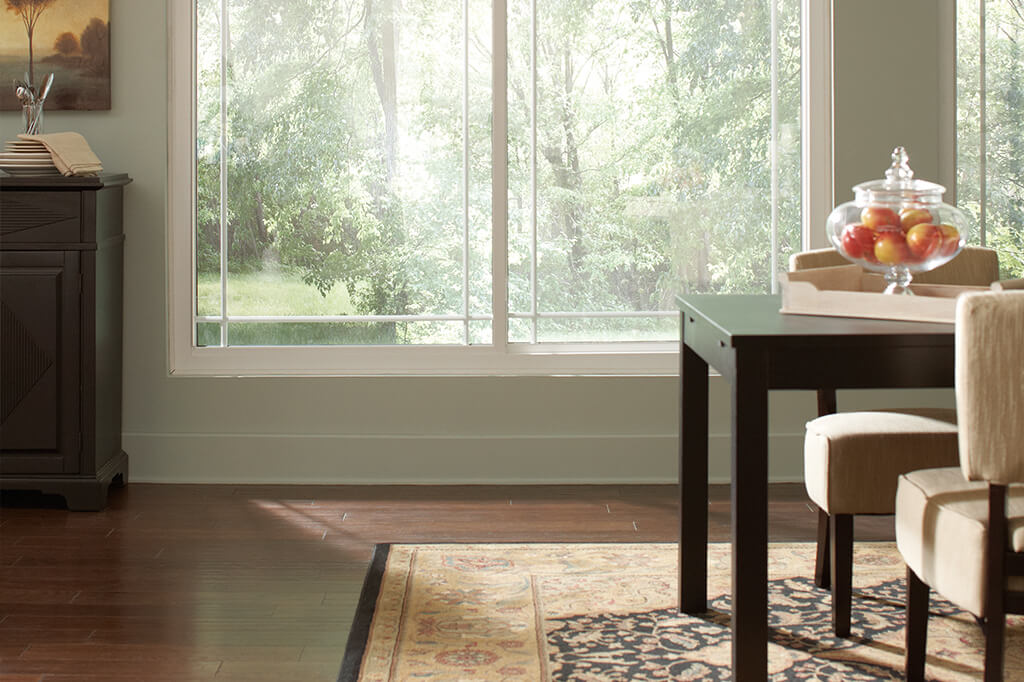 Hardwood floors are a natural in a traditional home, especially when graced with hand-knotted, oriental-design wool rugs. The intricate beauty of these rugs hides a multitude of spills, dirt, and wear — a necessity in the days when rugs were hauled outside and beaten to clean them.

With today's robotic vacuums and steam cleaner conveniences, a sleek dark wood or wood composite floor paired with an oriental rug can create a look of traditional elegance while holding up to kids and everyday wear and tear.
5) Details make a difference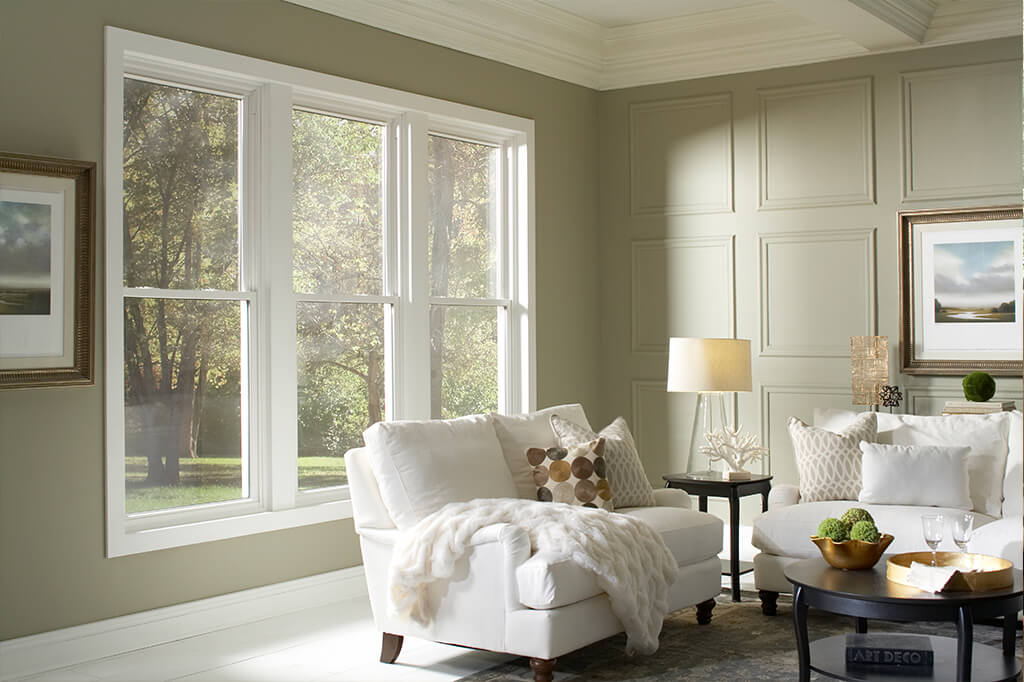 The interiors of traditional homes are often graced with an abundance of wood millwork. These details add richness and interest to the home interior and make a statement of luxury that can be just as impactful as the decorating inside.

Adding multi-layered ceiling and floor moldings and wainscoting and panel molding on dining room and foyer walls is a relatively simple project that can pay off in design satisfaction and resale value.
No matter what your home style is, the folks at Window World are always happy to discuss your exterior remodeling ideas. We can arrange a free consultation, either virtually or in your home. Contact your local store today.
---