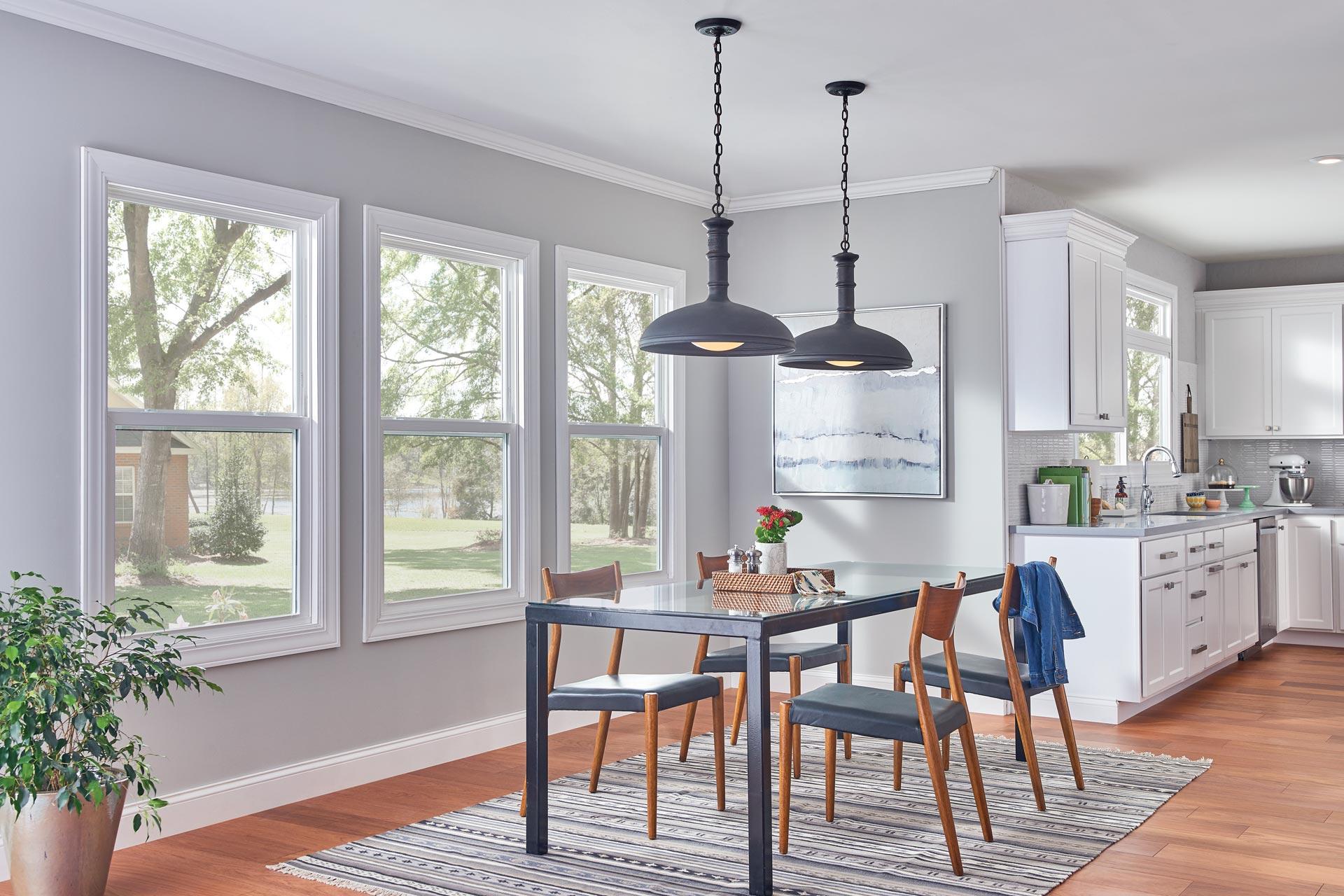 A homeowner's guide to buying new or replacement windows.
If you're thinking of buying new windows, there are a variety of things to consider.
Should you get windows made of vinyl or wood? Double-pane or triple-pane glass? And what exactly is a garden window, and where's the best place to install one in your home?
With decisions to make regarding window type, material, style, and construction, shopping for new windows can be quite the task, but we're here to help.
Let's look at some of the most important factors when considering a new or replacement window purchase.
Do you need new construction or replacement windows?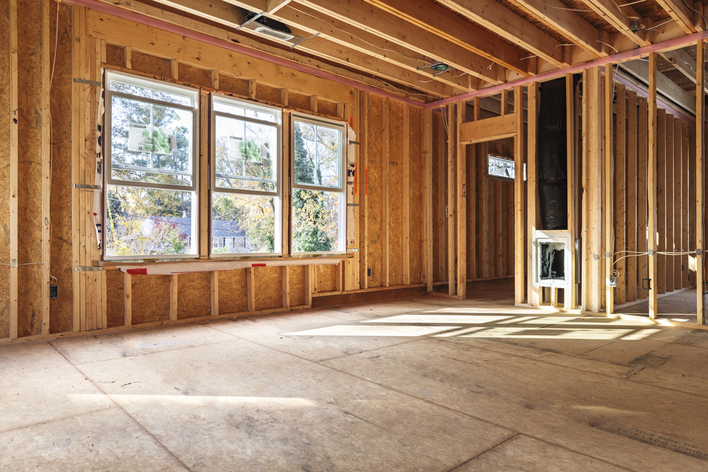 First, let's think about where you'll be adding new windows. Are you building a house or looking for windows for a new construction addition? Or do you need to replace the old windows in an existing home?

When it comes to windows, there are generally two types: replacement and new construction. New construction windows have a nail fin around the perimeter, allowing for easy installation in walls that have not yet been finished or "closed in" with drywall or paneling.
Replacement windows, on the other hand, do not have a nailing fin. They can be installed in an existing opening by securing with fasteners that go through the window assembly instead of along its perimeter outside.
Which material should you choose?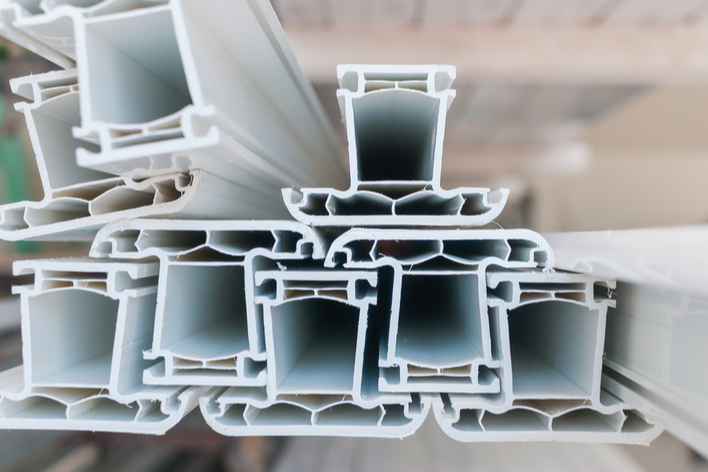 Not only do windows come in all shapes and sizes, but their frames are available in a few different materials as well.

WOOD windows are a popular choice, especially for all-new construction. In terms of efficiency, wood is an excellent insulator, but the maintenance required is much more than that of vinyl or fiberglass. Price: $$$
FIBERGLASS windows are durable and waterproof. While they tend to cost more than vinyl, their construction process (literally weaving glass fibers together) leaves them stronger than vinyl or wood. The downside of fiberglass windows is that they normally come in fewer color options than vinyl and cannot be painted. Price: $$
VINYL windows are the least expensive option of the three, but they remain a durable and attractive solution. Available in various colors and finishes (including woodgrain), vinyl windows are made from impact-resistant PVC that never needs painting and does not rot or fade. Price: $
Which type of window is best?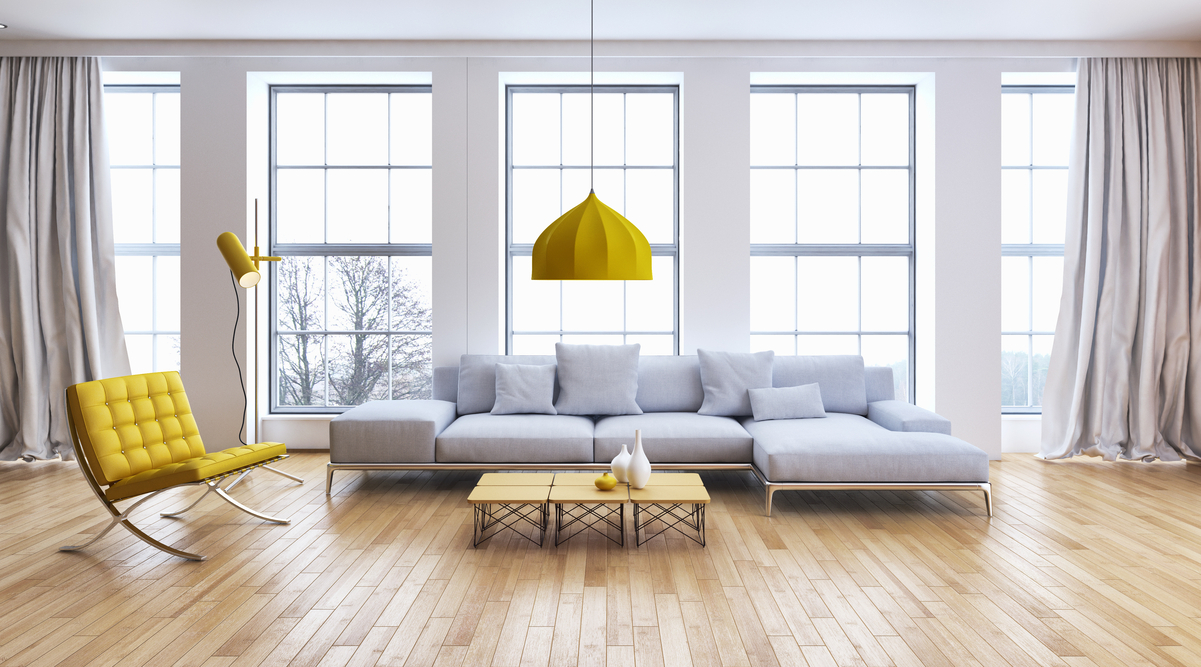 Now it's time to think about window types and which type suits you and your needs best. Double-hung windows are by far the most popular style in the country, but other styles may work better depending on where the window is and how you'll use it.

Double-Hung windows are classic. They open from the top and bottom to allow light and fresh air into the home, and they can be customized to suit nearly any home style with endless grid pattern combinations.
Sliding windows (or "sliders") are a popular choice in hotter climates and out West for their expansive views and ease of operation. Instead of opening vertically, sliding windows have one or more panels that slide open horizontally from side to side.
Casement windows open by turning a hand crank. This style is typically found in homes where it's especially windy or rainy because of its ability to regulate wind and weather without compromising security.
In addition to these options, there are many more types to fit your exact need. Acrylic block windows are an excellent solution for adding privacy without sacrificing light. Garden windows are a great way to grow herbs and flowers inside all year long. And picture windows frame the perfect view in an area where you don't need the ability to open and close the window.
For a full review of every window type available, check out our Replacement Windows 101 blog.
Which glass options are important?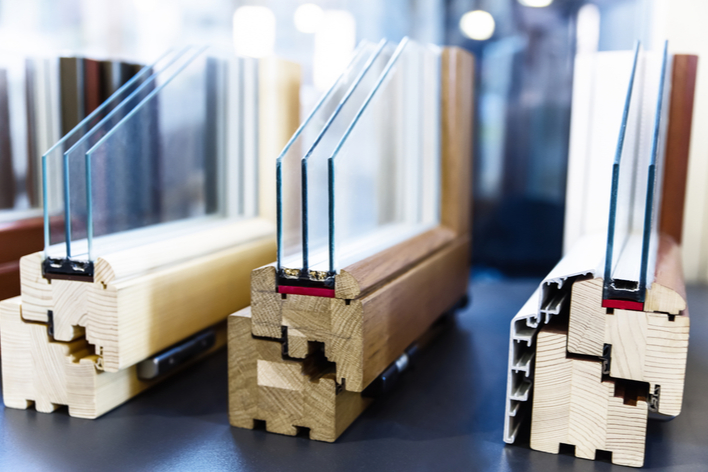 Gone are the days when glass was just glass. Today's windows are available with numerous glass packages, offering unique benefits for security, noise control, and energy efficiency.

Most old windows feature single-pane glass, but newer models are available in double- and triple-pane construction. With double- and triple-pane glass, the panes are sealed together around an insulating spacer, and the space between each pane is filled with an insulating gas like argon or krypton.
You can also purchase windows with a special glass coating designed to block heat and harmful UV rays without stopping light. Low-emissivity (Low-E) glass is a popular choice that prevents carpets and upholstery from fading while maintaining your preferred indoor climate throughout the year.
Some useful definitions:
Low-E Glass: low-emissivity glass with a transparent coating which acts as a thermal mirror used to increase a window's insulating value, block or increase heat flow, and reduce fading.
Solar Heat Gain Coefficient (SHGE): indicates the percentage of solar heat energy that makes its way through the glass under standard summer conditions. This includes both directly transmitted and indirectly transferred heat from energy initially absorbed by the glass. The lower the number, the better the window is blocking heat gain.
"U"-Value: the rate of heat flow through the material. U-value is used to measure heat loss or gain due to differences between indoor and outdoor air temperatures. The lower the U-value, the better the window resists heat transfer.
Don't forget to look for the ENERGY STAR® when shopping for new or replacement windows. Every product you see with the ENERGY STAR mark meets strict guidelines set by the Environmental Protection Agency (EPA). At Window World, we offer window packages that are ENERGY STAR qualified in each of the country's four climate zones.
What about installation?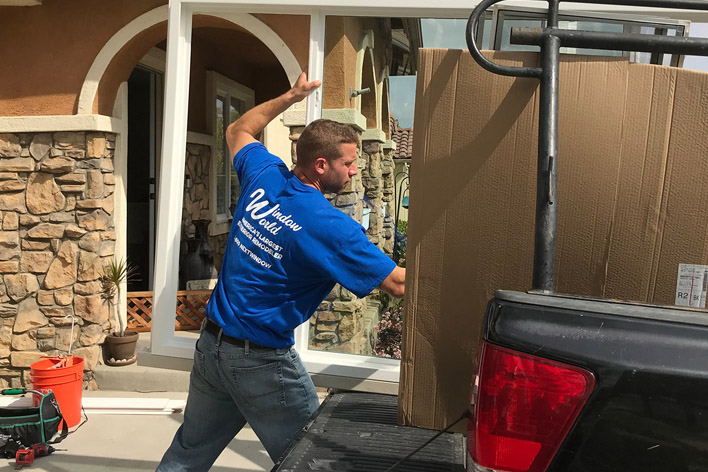 Once you've found the perfect windows for your home, it's time to start thinking about installation.

Regardless of whether you are purchasing new or replacement windows, the choice to install them yourself can be tempting. But be aware, this can be a costly place to make mistakes. Measuring for new windows is extremely important if you don't want to expand or shrink an opening in your home's walls.
Additionally, most windows will only meet their energy efficiency ratings if they are measured correctly and installed following all local codes and regulations. If you end up nailing a window without the proper preparation beforehand (caulking, setting to square, etc.), you can probably kiss those warranties goodbye.
Maintaining your new windows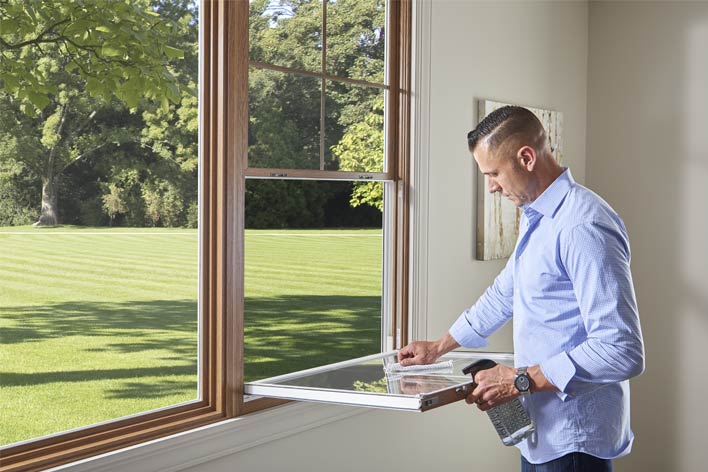 With new windows in place, all you need to do is give them some routine maintenance throughout the year, and you'll be enjoying the view in comfort and style for years to come.
Check out our Ultimate Guide to Cleaning Windows for some expert tips and advice.

And if you're ready to talk with someone about new windows, whether you're ready to buy today or just starting the discussion, one of our expert design consultants can help with a free demonstration or quote.
---