Back to Blog
Replacement Windows 101: 11 Types of Windows for Your Home
Ready to get Your New Impact Products?
Window World offers free in-home consultations! Click below to schedule today!
Get started!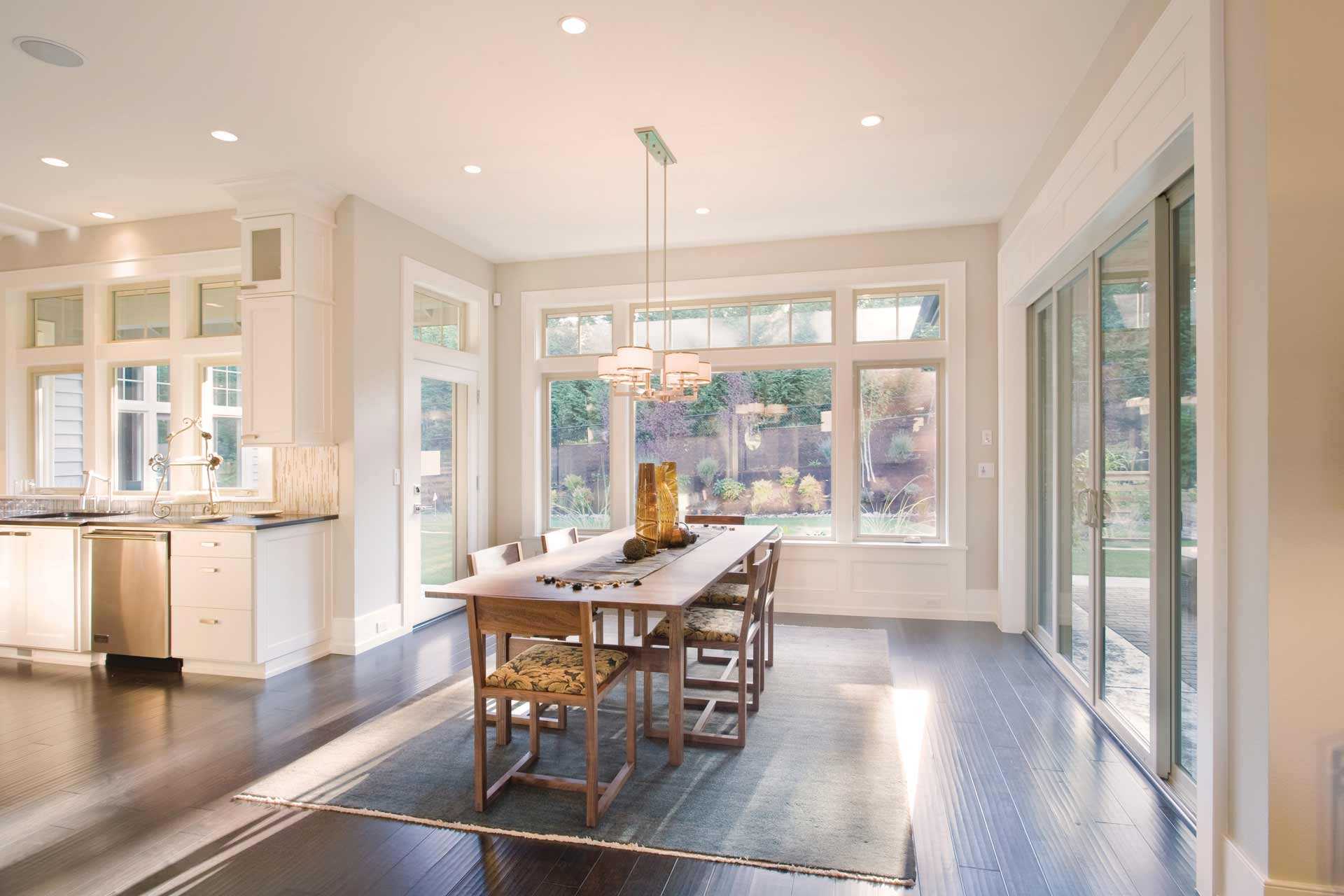 Function and style are just the beginning. Learn which windows are best for every situation.
Have you been thinking of replacing the old wood or vinyl windows in your home? With so many window types, configurations, and add-ons available today, deciding which styles and features are right for you can be a daunting task.
Let's look at 11 of the most popular types of replacement windows to see what sets each one apart from the rest.
Single-Hung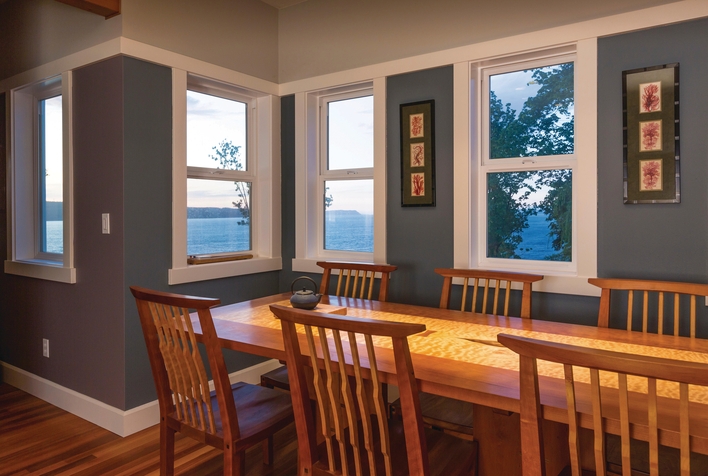 Single-hung windows, which look identical to their double-hung counterparts, can be found in any home in America but are especially common in coastal areas or parts of the country with high wind.
Unlike its double-hung cousin, the defining feature of a single-hung window is its fixed top sash. This means only the bottom portion of the window is operable. This is especially useful in weather-affected areas as the locked top sash is thought to be less susceptible to air infiltration or leakage.
While single-hung windows can be more difficult to clean than double-hung styles, they are traditionally the cheaper choice.
Double-Hung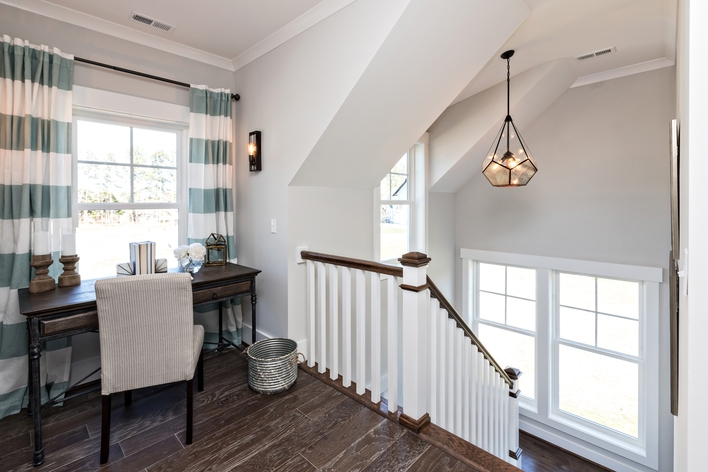 Double-hung windows are the most popular style available. Their classic look can be found in a variety of home styles around the country. Prized for their dual tilt-in sashes, which are incredibly easy to clean, double-hung windows are simple to use and make introducing airflow a breeze with both a bottom and top sash that can be raised and lowered.
If you have small children at home, you might consider double-hung windows a better replacement option than single-hungs. With an operable top sash, it's easy to bring in fresh air while keeping the more easily accessible lower sash secured.
Sliding
Instead of opening vertically like double- and single-hung styles, sliding windows open horizontally by moving from side to side. These windows are popular in areas of the home where you might not have the leverage or space required to easily open a hung window, such as behind a kitchen sink or over a washer/dryer.
Not only are they easy to use, but sliding windows can frame spectacular views of the outdoors too. Sliders are usually wider than they are tall, giving you an unobstructed view and creating space for ample airflow during warmer months.
Casement & Awning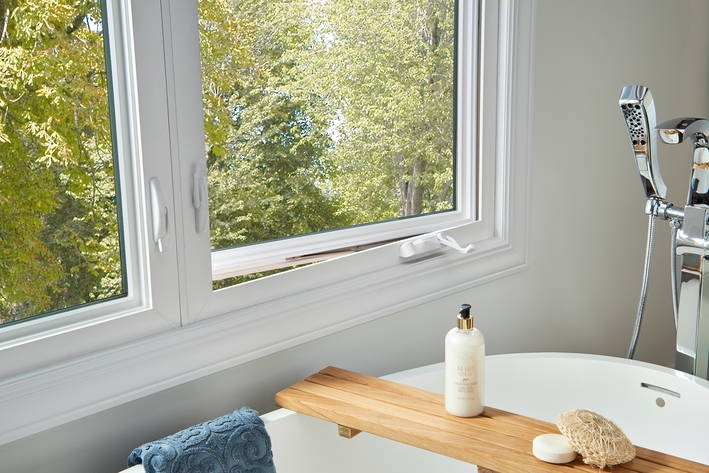 Casement and awning windows are essentially the same window installed either vertically (to swing outward from the house) or horizontally (to open upward from the bottom).
Unlike hung window styles, casements and awnings open by turning a hand crank. These styles are commonly found in homes with rainy or windy climates, allowing for added flexibility and security when it comes to letting in some fresh air.
One thing to keep in mind when considering casements or awnings is access. If you use a window unit to cool your home in the summer, you probably won't be able to install the air conditioner in any type of crank-out window.
Picture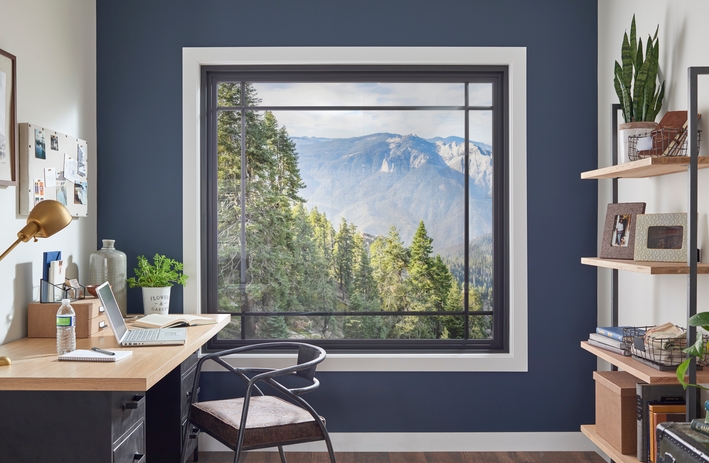 Picture windows do not open, making them the perfect choice for framing amazing views without sacrificing safety or security. This type of window works exceptionally well in areas of the home with limited access, like recessed walls and vaulted ceilings.
When using picture windows, it's common to join them with other window styles to create unique configurations that add character and charm to the home. In addition, framing the perfect backyard view with a picture window flanked by two casements or double-hungs is a great way to combine expansive views and generous light with easy access to year-round airflow.
Architectural Shapes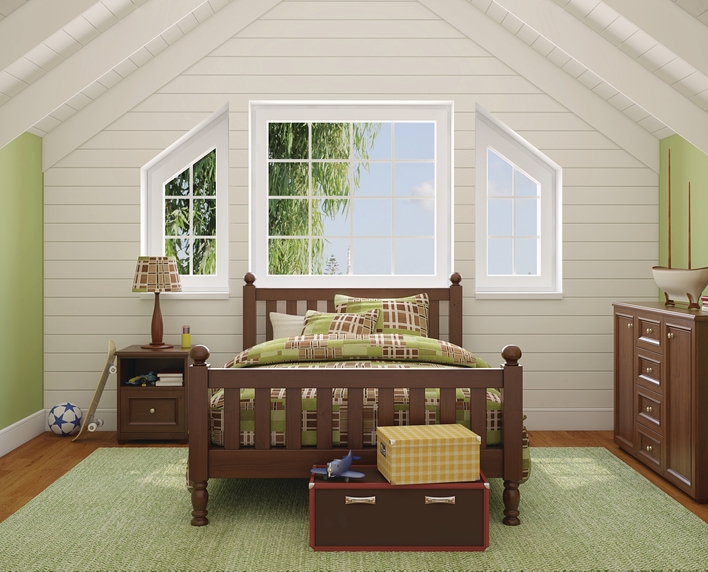 While not the most common style on the market, architectural shape windows certainly have their place in the home. Sometimes referred to as "special shapes," these windows are a wonderful solution for the extreme angles, soft corners, and rounded transoms found in many home styles.
Shaped windows shine the brightest when it's time for customization. These styles can be ordered in a variety of shapes and sizes to fit the nooks and crannies in your home or to accompany an existing window configuration.
Acrylic Block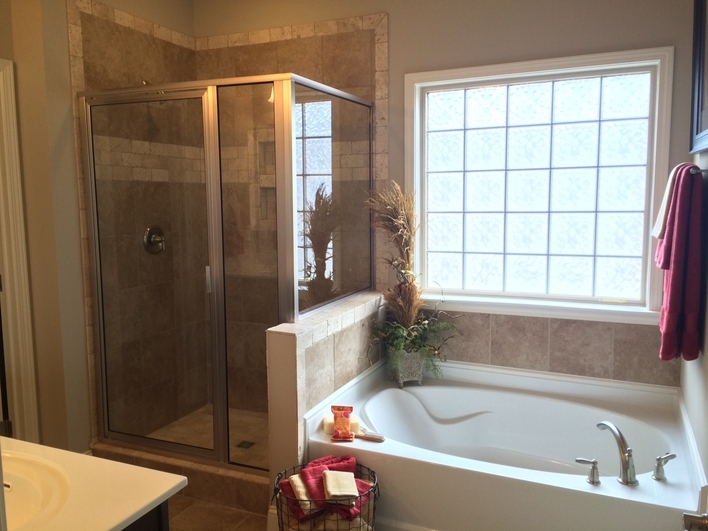 When it comes time for privacy, think acrylic block. This type of window is composed of blocks that are made by injecting resin into pre-designed molds of varying shapes and sizes. They're most commonly used for privacy windows (usually in the bathroom), but they can also be employed to create interior walls or partitions, transoms and sidelites for existing windows, and shower enclosures.
Acrylic block windows are available in both operable and non-operable designs. And because of its lightweight construction, you can create a variety of styles, including single-hung, casement, awning, hopper, and sliders.
Hopper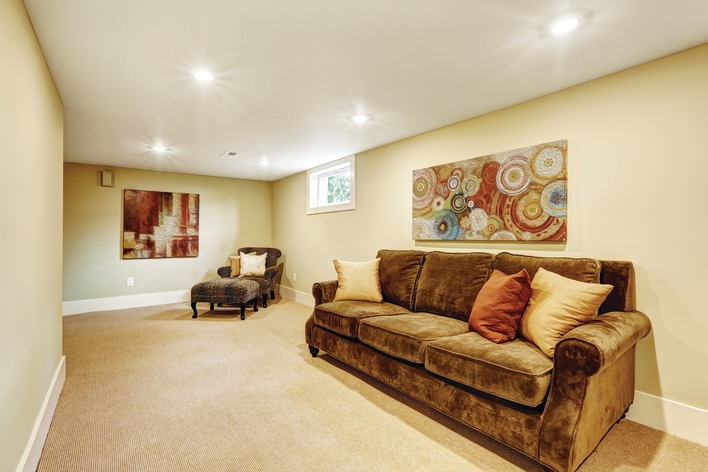 The hopper window is king of the basement. In fact, we call it a "basement hopper" on our site, but you'll also find it useful in garages and attics, or any room that needs light and ventilation. Its unique "inward-opening" feature easily accommodates areas with limited window space, making it a smart choice for tight spaces. (EX: Think of an underground basement with just a few feet of wall space above the dirt outside.)

Bay or Bow
With so many similarities, bay and bow windows are normally grouped together, but there's one thing that sets them apart. Bay windows are made up of one central picture window flanked by a pair of more narrow windows, usually casements, double-hungs, or pictures. Bow windows, on the other hand, consist of three or more panels (or windows) of equal size. The main difference between the two is their shape. Bows tend to have a curved appearance, while bays look boxy.
Protruding from the outside of your house, these styles add an enhanced degree of light and depth to areas such as kitchens or family rooms where you might want some extra space to display pictures, seasonal décor, or plants. When viewed from the outside of your home, they create an extraordinary focal point.
Garden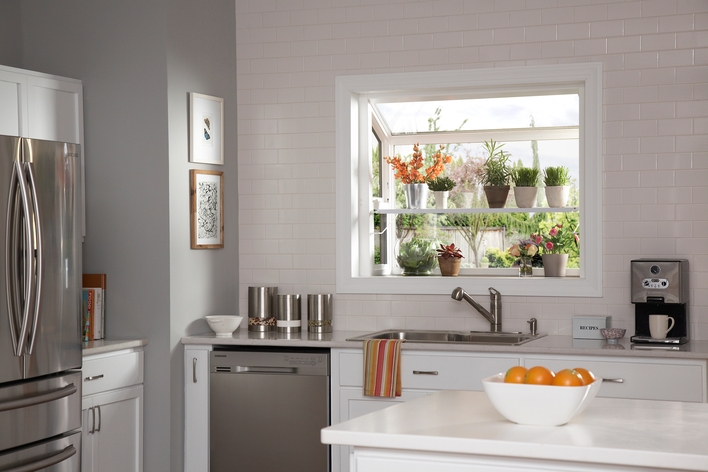 Garden windows really are quite special. Protruding from the house like a bay or bow and containing room for shelves and operable windows within, this style brings light and added space into the home. They're often found in kitchens and laundry rooms, and their unique design offers space for growing plants, flowers, and herbs all year long.
Garden windows are also customizable. You can create your own indoor greenhouse by customizing the headboard and seat board with a variety of materials, including quartz or granite. You can also add hard-wired LED lights to illuminate your indoor garden when the sun goes down.
Impact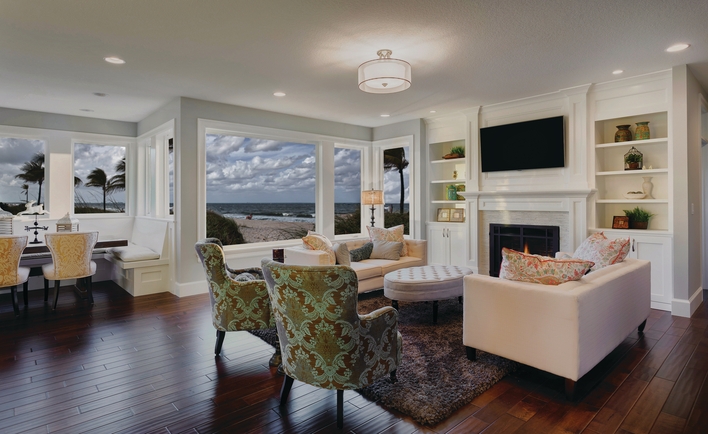 If you live in a weather-affected area that gets an exceptional amount of rain, wind, or extreme weather (like a hurricane), you should seriously consider replacing your old windows with impact-rated products.
Designed to function and look like their non-impact cousins, impact-rated windows are specifically designed for homes in coastal regions and inclement weather zones. In fact, some areas have local building codes that require impact-rated products, and it's always better to feel safe and secure in your home.
If you're thinking of replacing your windows and live in an older home, check out this blog for some help. You can also find a variety of unique window images in our gallery. When you're ready to speak to someone about your options, one of our expert design consultants will be happy to help. Both in-home and virtual consultations are available.
---