Back to Blog
Storm Doors vs. Screen Doors: What's the Best Choice for Your Home?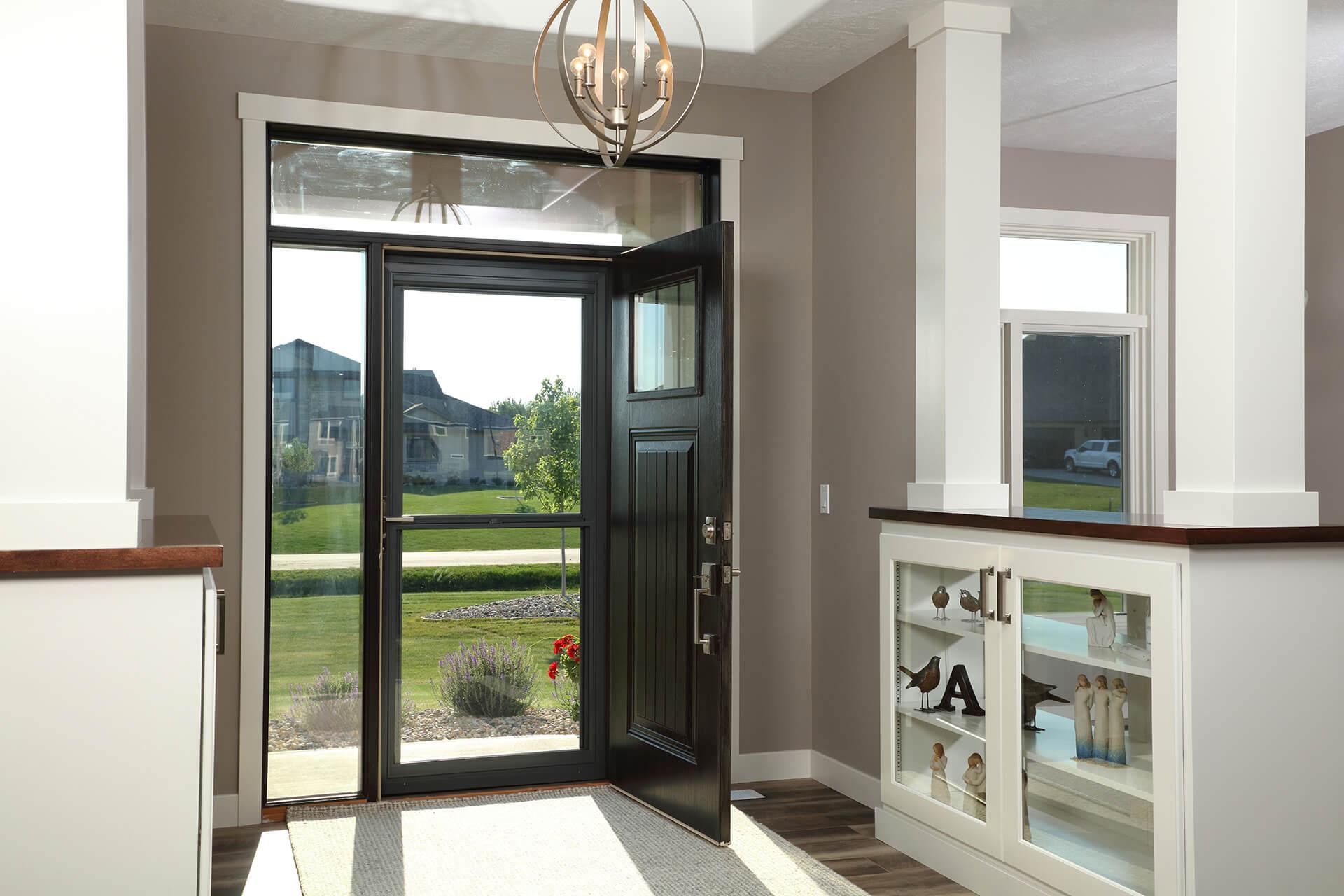 A close look at what each option has to offer.
Some of our favorite summer memories feature the familiar thwack of the screen door as we ran outside to play or came home to family and the delicious smells of good home cooking. At the other end of the spectrum, memories of wintertime often come with the light-filled view from an open entry door that reveals a winter wonderland beyond the security and protection of a glass storm door.
Both screen and storm doors have their benefits and their place. They each offer protection for your entry door and keep pests and insects from entering the home. And they both allow sunlight in, too. But depending on your climate, location, and your family's habits, you may find either a screen door or a storm door to be the better choice for your needs.
Let's look at the benefits of each.
Screen doors: The breezy choice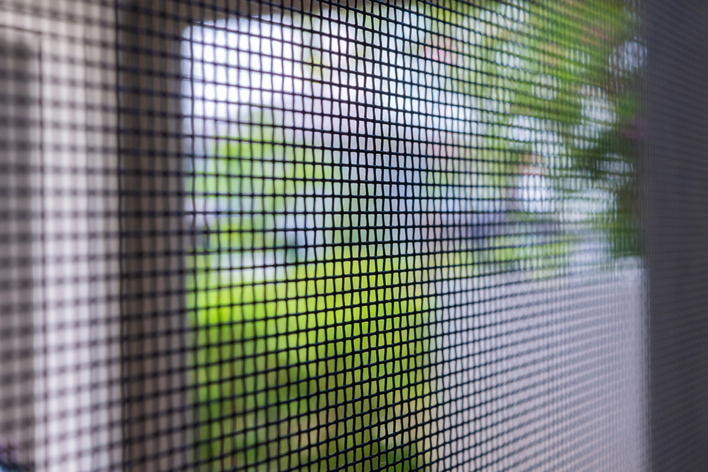 A screen door allows you to enjoy all the sights and sounds of the great outdoors without the pesky bugs getting inside. You'll often find them constructed with wood or aluminum frames, and they generally have simple hardware and hinges. The screened opening can span most of the length of the door or just the top half.

Naturally, screen doors are the perfect addition for a screened porch and in more temperate climates are an excellent choice for ventilation, especially for kitchen entry doors.
Screen doors also make a good option for entryways on porches or decks, allowing you to communicate easily between each area. On the other hand, if you prefer privacy, a screen door could share a little too much with your neighbors.
In hotter, more humid climates, the benefit of a screen door may be limited to early spring and late fall. Leaving a door open to the hot temperatures and humidity of summer can send your AC bill soaring.
Something to consider: If you have dogs or cats that like to go in and out, they may break a hole in your screen for self-service access. Choosing a screen door with a solid panel or heavy gauge screening at the bottom would be a good option.
Storm doors: Your protective doorway sentry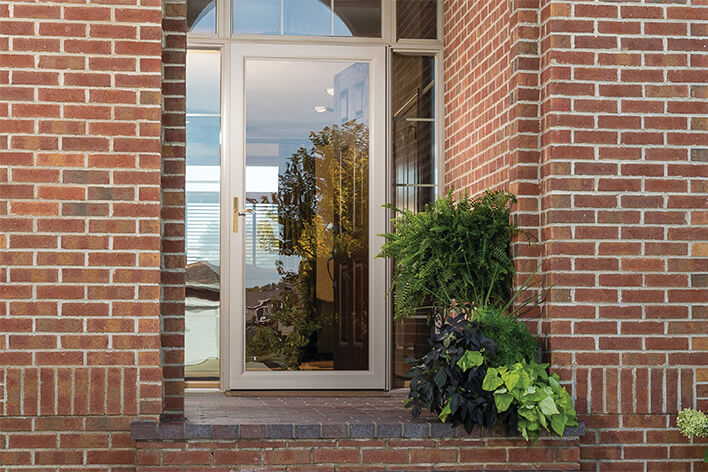 A traditional storm door features a tempered glass insert or inserts that allow natural light to fill the home's entryway when the front door is open. The best storm doors offer double or triple panes and low-emissivity (Low-E) glass to keep out heat and cold for greater energy efficiency.

These exterior doors are meant to protect. They shield the entry door against the effects of sunlight, heat, cold, wind, rain, super-storms, and hurricanes. (Hence, the name "storm door.")
Storm door frames are available in aluminum, vinyl-clad wood, or steel. Full-view doors feature one solid glass expanse to allow the beauty of your entry door to show through. But you can also choose doors with glass inserts in the top, middle, and/or bottom sections.
Storm doors require heavy-duty hardware. Hinges, door closers, handles, and locks must be able to withstand repeated daily use. Some doors even include a built-in deadbolt security lock.
Speaking of security, these doors can also be designed to protect your home from intruders. "Security storm doors" feature decorative metal grating and heavy, full-locking systems to prevent anyone from breaking in.
If there are any furry members of your family that you'd like to invite inside, storm doors also come in styles that include built-in pet doors.
Just as installing new windows can increase the value of your home, installing a good storm door can also add value with minimal investment.
Retractable storm/screen doors: Every benefit in one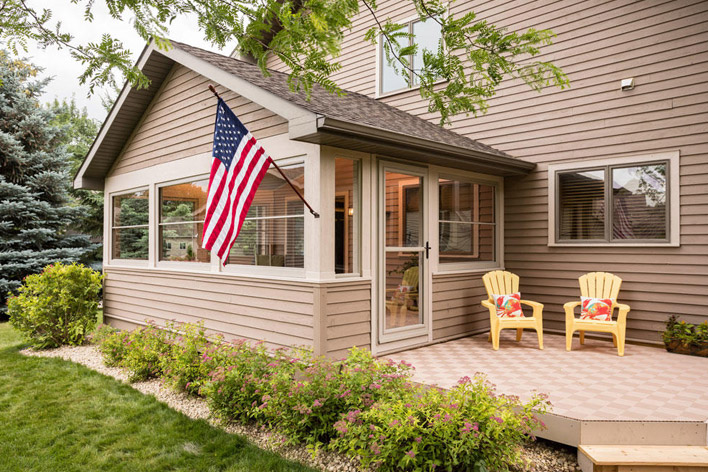 And now we come to what many say is the perfect solution: the protection of a storm door with the option of screened ventilation.

Retractable screen storm doors are the all-in-one solution. The screen stays protected within the door when not in use. When you prefer to have ventilation, you simply unclick the window at the top of the upper section of the door. This allows the upper window to slide down while a retractable screen takes its place.
Retractable doors are built with all the strength and durability of storm doors and are available in full- and mid-view options.
Measuring a storm door for installation can be a little tricky, as you want to be sure of a tight fit to get all the benefits of its protection. The overlapping edges of most of these designs conceal hinges and gaps, and the bottom expander conforms to uneven door sills. All storm doors should be available with right- or left-side openings and a range of colors to match or coordinate with your entry door.
If you decide a new storm door or retractable storm/screen door is in your future, Window World would love to discuss all your options with a free quote. More than 25 years of trusted experience assures that your door will be installed with expert care. Find the Window World store near you.
---