Back to Blog
How To Save at the Thermostat With Energy-Efficient Doors and Windows
Ready to get Your New Windows?
Window World offers free in-home consultations! Click below to schedule today!
Get started!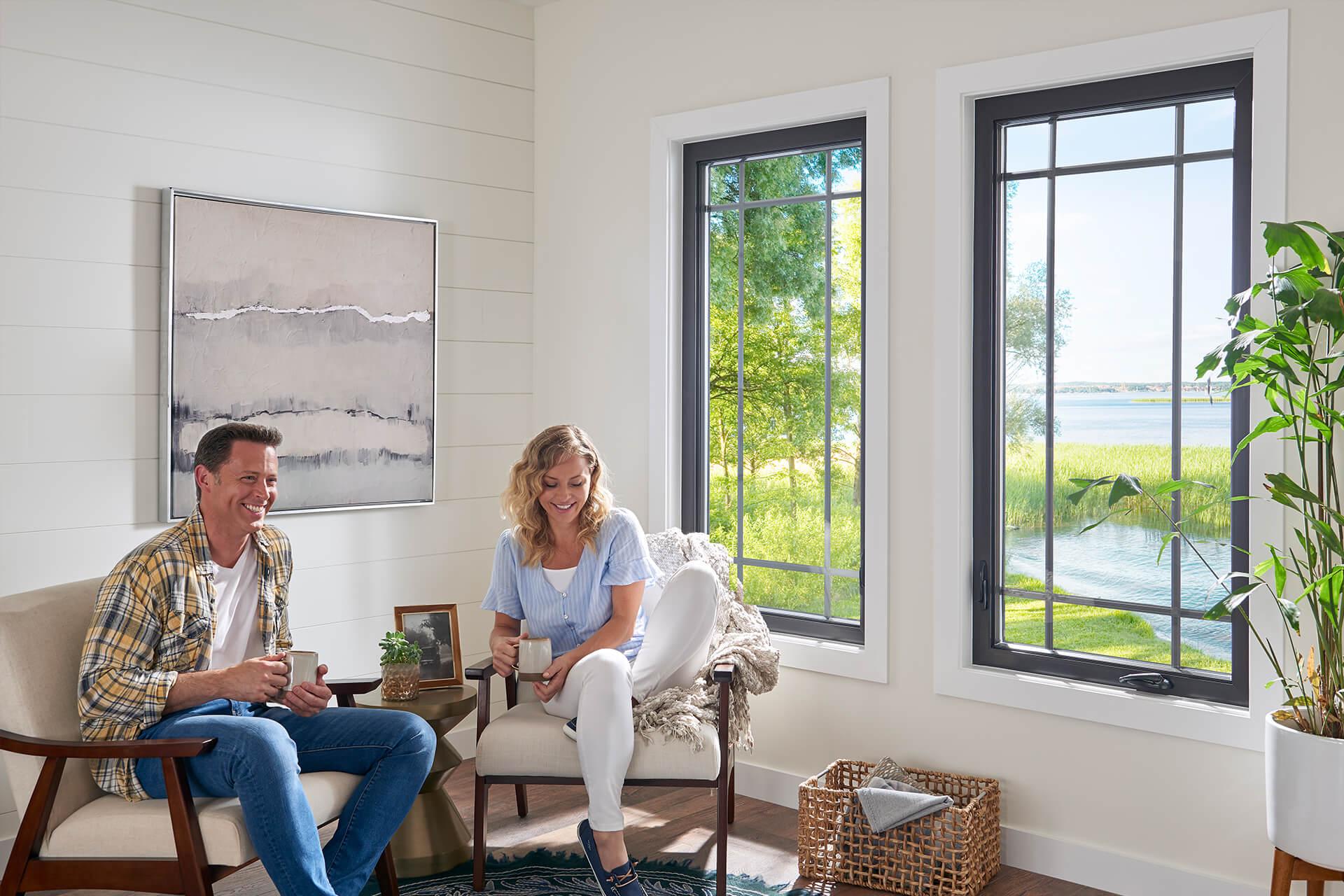 Keep the heat where it belongs this summer — outside.
Arming your home with the most energy-efficient doors and windows is like posting a sign that says, "Summer heat, keep out!"

Old windows and doors are energy hogs that seem to invite the warm air in while ushering the cool AC out. Replacing windows and doors with new energy-saving models can be a wise and beautiful investment in your home — an investment that will remain just as valuable when you're asking heat to stay inside this winter.
3 things to know about replacement doors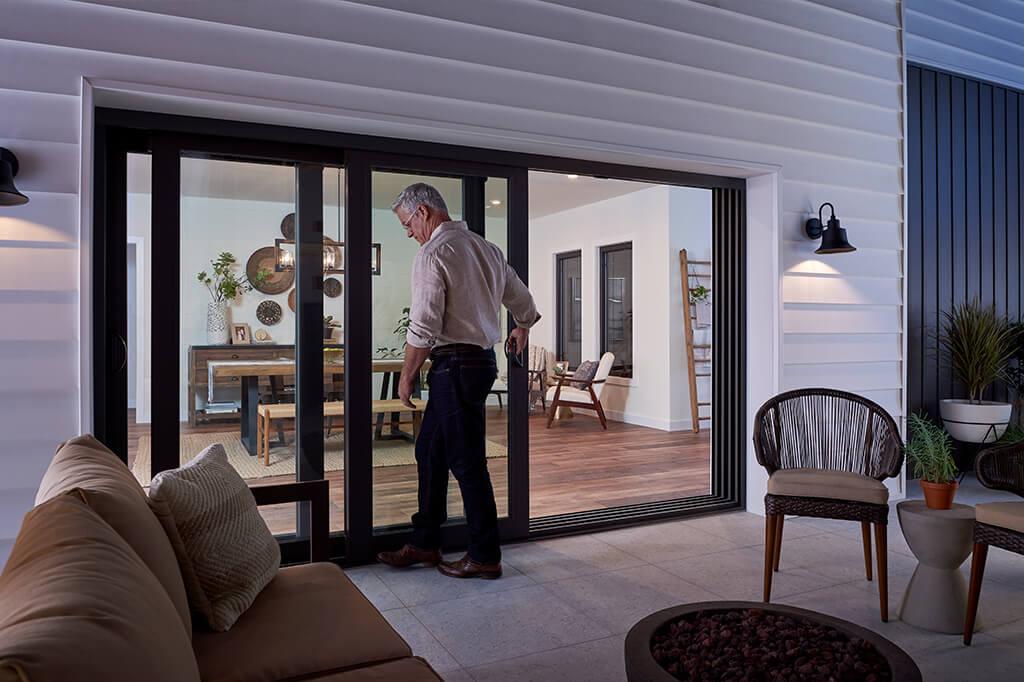 1) Fiberglass entry doors with a woodgrain finish are a great investment in your home. They offer the look of wood with four times the energy efficiency of wood doors. They won't warp, crack, or bow like wood, or dent like steel.
They also offer maximum thermal and moisture protection for enhanced weather security. Smooth surface fiberglass is just as efficient and gives a sleek look for modern design homes. Many of these doors have triple-pane window inserts for better insulation.

2) Older glass patio doors, especially the sliding style, can lose energy because single-pane glass is a poor insulator. Newer glass doors with fiberglass or metal frames have a thermal break, which is a plastic insulator between inner and outer parts of the frame.
Models with triple-pane window units, low-emissivity coatings, and/or low-conductivity argon gas between the glass are a good investment, especially in extreme climates. When buying or replacing patio doors, swinging doors generally offer a tighter seal than sliding types. And a door with one fixed panel will have less air leakage than a door with two sliding or swinging panels. Look at National Fenestration Rating Council (NFRC) labels to find air leakage ratings.
3) Consider adding a storm door to your existing entryway as an alternative to replacing it altogether, especially if your existing door is still in good condition. Adding a storm door can be a good investment because it can not only create a better seal for energy efficiency; it can also give your entryway more versatility.
Leave the entry door open to allow sunlight into your foyer without the outdoor heat (or the cold). Some storm door styles can also let you open a window panel for breezy ventilation when appropriate.
3 things to know about replacement windows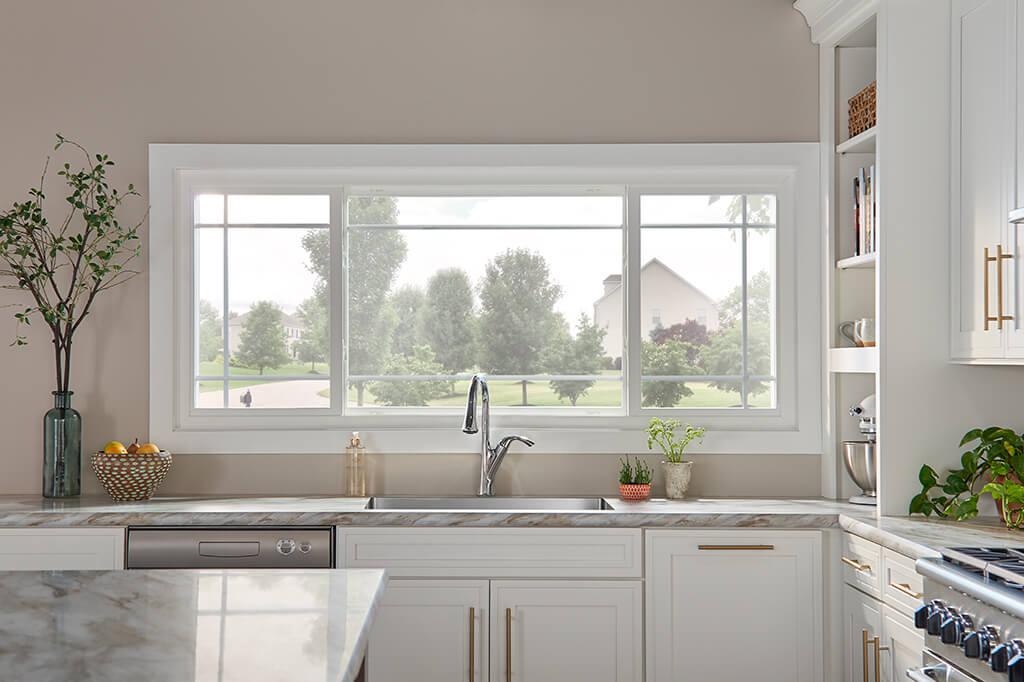 1) A window becomes more energy efficient when it contains multiple panes of glass. This generally includes double-pane or triple-pane glass windows with Low-E glass coatings and argon or krypton gas between each pane.
High-quality frame materials such as fiberglass, vinyl, and wood composite reduce heat transfer to insulate your windows better, leading to more efficient heating and cooling in your home.
2) Look for the ENERGY STAR label when buying new windows. Then review ratings on the energy performance label from the NFRC to find the most efficient windows for your needs. NFRC ratings are included on all ENERGY STAR certified windows and provide a reliable way to determine a window's energy properties and compare products.
Learn about energy performance ratings for windows to understand how to read the labels and energy-use information.
3) Vinyl windows are the most affordable window frame option and offer many choices regarding design and style. No matter what style of window you're envisioning, they can all be produced with a vinyl frame.
Well-constructed vinyl frames can be as energy efficient as wood, particularly if their hollow pockets are filled with additional insulation. Maintenance and up-keep for vinyl windows are practically non-existent. And you won't have to worry about painting them later on.
Energy savings isn't the only way to calculate the worth of a new window installation. New windows also increase your home's property value. In fact, installing a set of new vinyl windows may add as much as $12,000 to your home's selling price — something to consider if you're getting ready to list your property or plan to sell your home in the future.
If you're installing new windows and doors on your own, you may want to select replacements that are the same size as the current ones. Choosing a larger door or adding sidelites means redoing the door framing around the door. This is a job you should leave to a professional.
If replacing windows and doors are on your to-do list, whether to beautify or add energy efficiency and value to your home, the professionals at Window World will be happy to discuss any ideas you have. We're here for you now with a free consultation virtually or in your home. Contact your local store today.
---