Back to Blog
Behind the Scenes With Country Music Star Lee Brice
Ready to get started?
Window World offers free in-home consultations! Click below to schedule today!
Get started!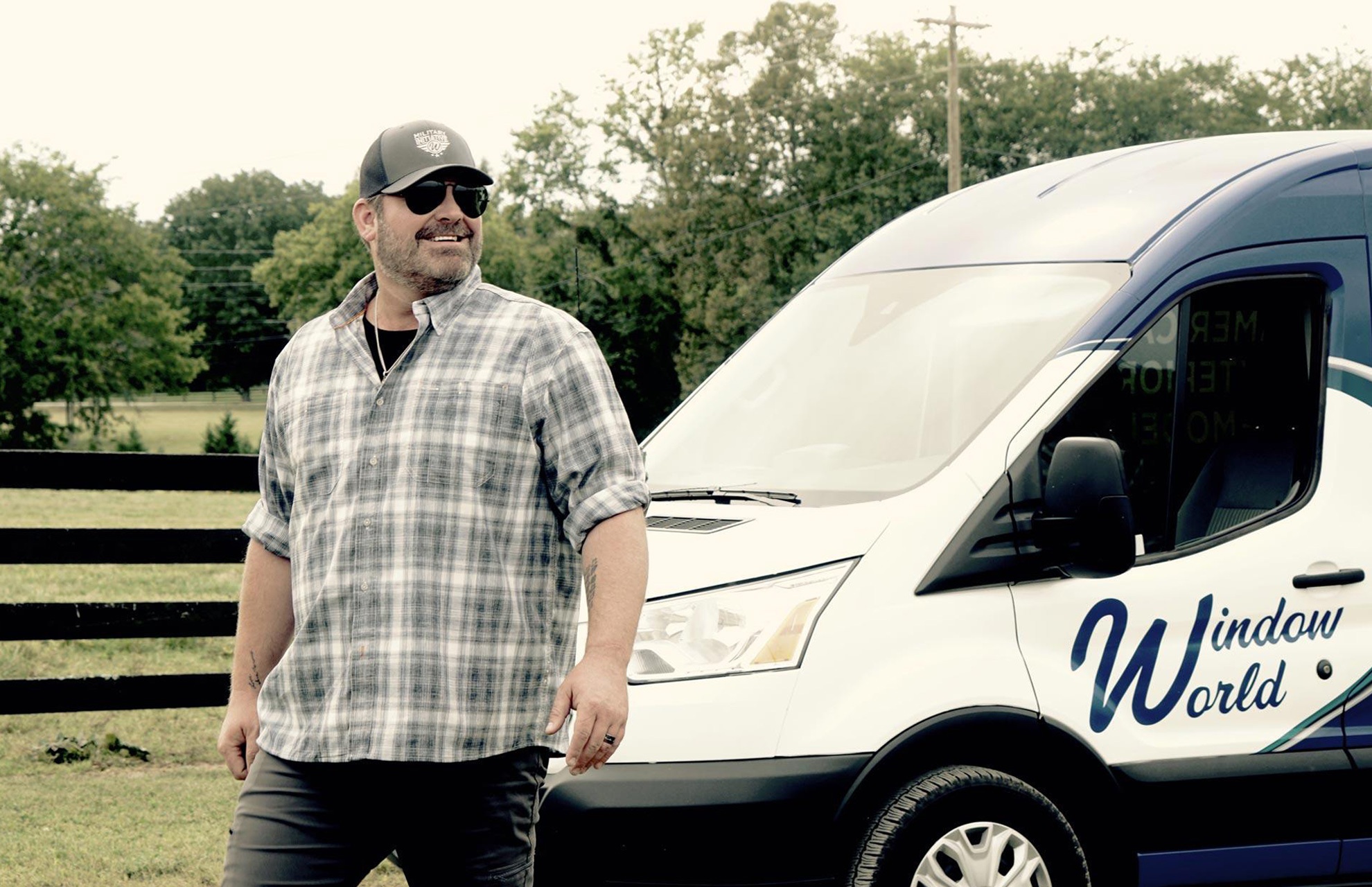 Window World and Lee Brice have a lot in common. Family, patriotism, and philanthropy are just the beginning …
For Window World and award-winning country music star Lee Brice, forming a partnership was a no-brainer. Window World and Lee share similar values, and both place great importance on family, patriotism, and philanthropy.
Together, Window World and Lee have teamed up for some exciting and inspiring projects, including charitable events that benefit St. Jude Children's Research Hospital, military veterans, and deserving individuals. Not to mention an exciting 5-part video series called "A Window Into Lee Brice's World."
The videos from our series are posted below, and the list will be updated as new episodes are released.
In the meantime, let's get to know a little bit about Lee.
Lee Brice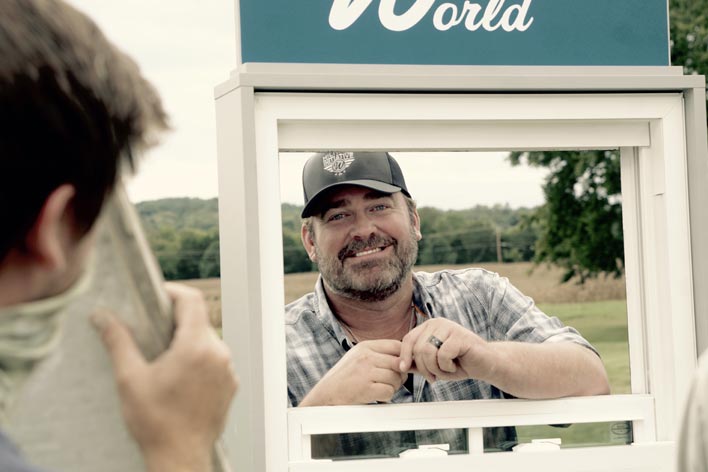 A South Carolina native, Lee now lives with his wife and three kids in Nashville, Tennessee, where he writes and records new music regularly. He has released four albums under his current label Curb Records, and seven of his singles have reached number one on Billboard Country Airplay. In addition to creating his own music, Lee has also co-written songs for Garth Brooks, the Eli Young Band, and Tim McGraw.

Even though he's a country music star, Lee's still a family man at heart. Window World Chairman & CEO Tammy Whitworth spoke with Lee about his family both at home and on the road. Check out that conversation and more below.
And stay tuned for more to come!
Episode 1 – A Window Into Lee Brice's World: Family
In our first video, Tammy and Lee talk about the importance of family.
Tammy tells Lee that the entire Window World organization functions like a family, from the owners and design consultants to the office staff and installation technicians. Lee adds that he feels much the same way with his bandmates, remarking that they've been touring the country and creating new music together for almost 16 years.

Lee's clever trick for gaining more time at home with family …
"The best thing I ended up doing was putting a studio on my bus so that when I'm on the road, I can get that studio work done while I'm out there so that when I come home, even if it's only a day or two per week, I can be home with them."
---
Episode 2 – A Window Into Lee Brice's World: Music
In our second episode, Lee and Tammy talk about passion.
Tammy argues that Window World would never have become America's most trusted remodeler without a passionate business approach. Everything that goes into a customer's experience is important, from the initial interaction with a Window World Design Consultant to the last day of installation and beyond. It all makes a difference, and Window World strives to give every customer the ultimate home remodeling experience.
Lee agrees on the importance of passion, adding that he's closely involved in his music production from start to finish. You can see a shining example of that hands-on approach in the video as Tammy and Lee work to build a studio at Lee's farm in Nashville with new Window World windows and doors. As Lee was working on his latest album, he discovered that he was having to pass new material back and forth from the tour bus to the studio and was losing precious time as a result. His new home studio will allow him to write, record, and mix everything in one comfortable place.
Lee simply cannot wait to get his new home studio up and running …

"I'm just really excited. This has honestly been as much as a dream for me to have my own little studio as it has been to have a whole farm and a place for my kids to grow up."
---
Episode 3 – A Window Into Lee Brice's World: St. Jude
Our third video focuses on something near and dear to our heart: St. Jude Children's Research Hospital®.
In 2008, along with her late husband Todd, Window World Chairman and CEO Tammy Whitworth started a philanthropic foundation named Window World Cares. After the premature birth of her daughter in 1999, Tammy knew that no parent should ever have to experience the anxiety, fear, and helplessness of having a sick child.
Visiting the campus of St. Jude in the early 2000s, Tammy knew exactly where she wanted to devote her time and effort. Fast forward over a decade since Window World Cares began, and the Window World system (including franchisees and customers) has generated over $11.75 million for the hospital.
When Tammy and Lee met at Lee's farm in Nashville, they soon knew they both shared a deep affection for St. Jude and all the life-saving work that goes on within its walls. With the pandemic preventing Window World from holding its annual "Window World Day" celebration at the campus in Memphis, Tennessee, Tammy and Lee started planning a virtual concert and auction to benefit the hospital.
Lee's virtual concert was an incredible success, and the auction brought in over $343,000 for St. Jude. Together, Tammy, Lee, and the Window World franchise owners were able to bring some holiday joy into the lives of those who need it most. And it was an event that we won't soon forget.
---
Follow us on Facebook and Instagram for more videos with Lee, virtual concerts, updates on our "Views for Vets Giveaway," and more!

---