Back to Blog
5 Simple Home Upgrades That Are Sure To Impress
Ready to get started?
Window World offers free in-home consultations! Click below to schedule today!
Get started!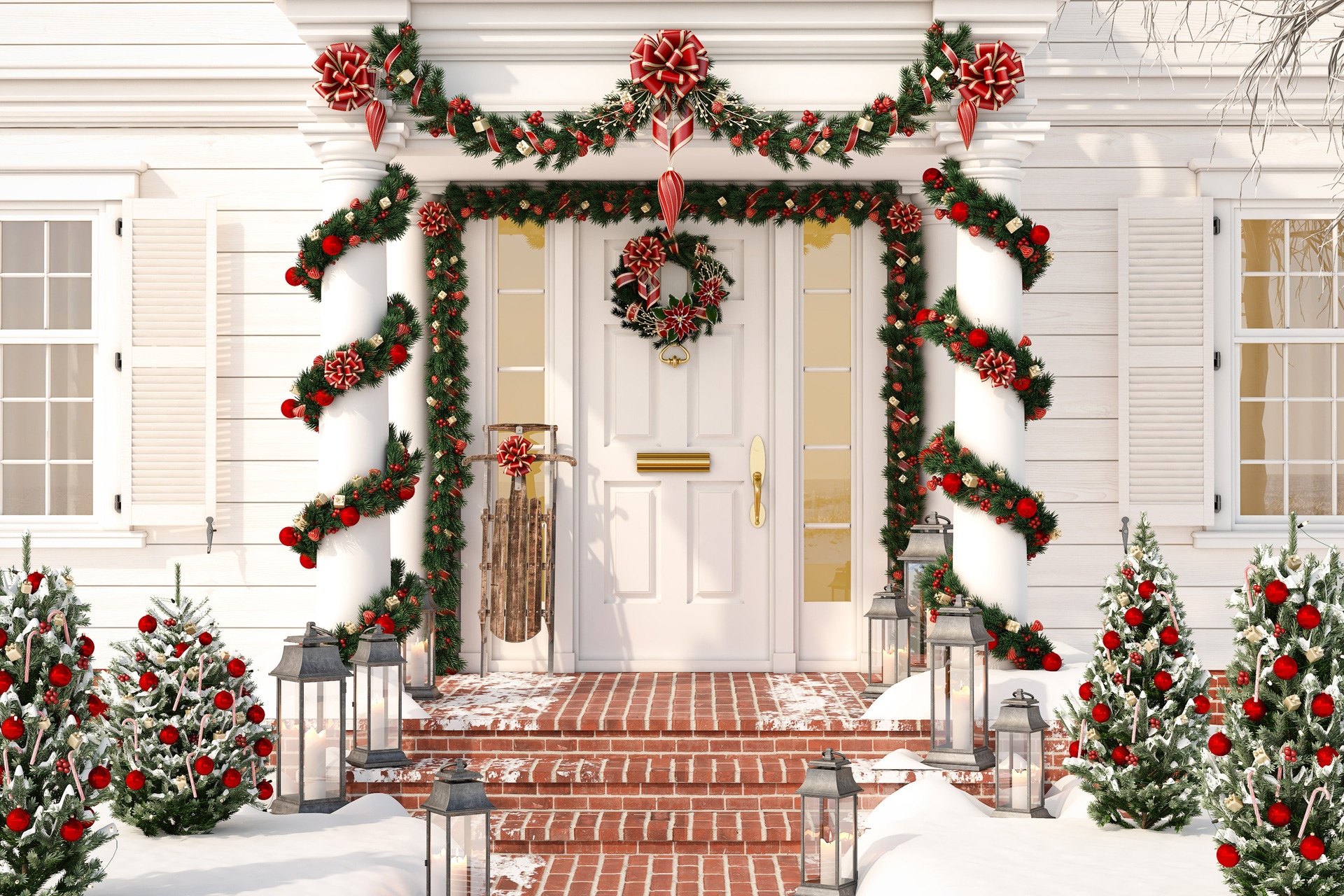 Be guest-ready for the holidays.
Fall and winter are the seasons for home decorating and upgrades. It's our natural time of the year to be "nesting." We're spending more time at home, inviting friends and family over for holiday celebrations or a day of sports frenzy on TV. So, before the doorbell rings or the knocker knocks, take some time to do a few simple home transformations that make a big impression.

1) Have them at "hello"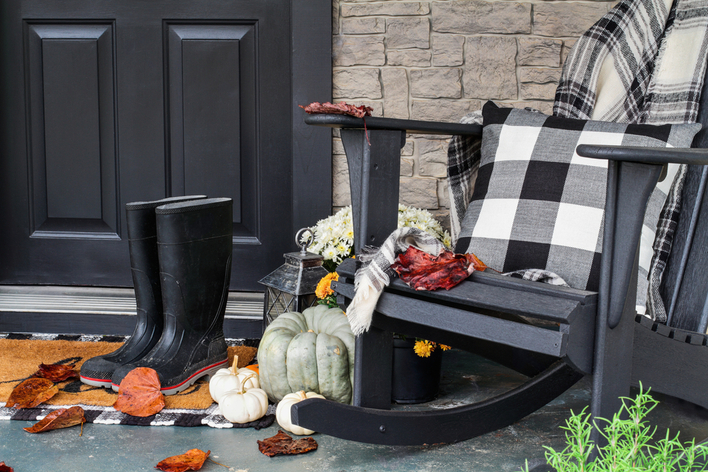 Before guests even step inside, make a statement that says you're glad they came. Treat your entryway to a mini makeover. Get everything clean and shiny, pressure-wash your walkway, take a hose and scrub brush to your siding, remove spider webs from doorways and windows, trim the hedges, edge the lawn, and wash the windows. While you're at it, consider a new color for your front door. That one quick painting project can make an amazing difference. Or consider replacing your door with a new, energy-efficient design.

Purchase some new planters or replant the ones you have with new "thrillers, fillers, and spillers" — an assortment of plants for height, color, and cascading spillage — to make a fresh statement. Add a new doormat, maybe a new light fixture, and voilà, you can open your door with confidence.
2) Focus on what your guests will see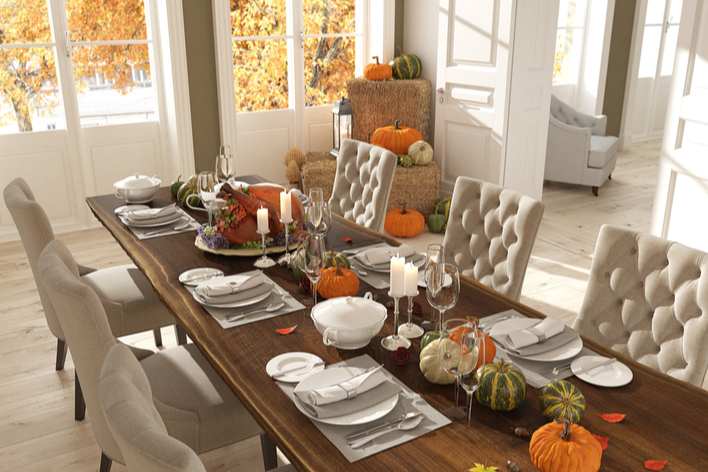 Take a little stroll through your home and pretend you're a guest. Think about the areas they're bound to see — the foyer, living room, dining room, kitchen, and guest bath. Obviously, you don't have time to do a major home remodeling project, but look around with an eye for simple ways to refresh and update.

With proper planning, painting a room can be a quick day or weekend project. How about a new color for the dining room? Many dining chair seats are easily reupholstered with a couple yards of fabric and a staple gun. Add some simple window treatments and hang a new light fixture (with dimmer) over the table, and you can have a whole new look and vibe that's uniquely you.
Speaking of dining, now is the time to bring out your silverware or serving pieces and give them a polish. Even the most casual meal can be brightened up with new candles and a simple centerpiece of plants in a wood box, blossoms in your grandmother's soup tureen, or a supermarket bouquet in a spray-painted Mason jar wrapped with ribbon.
3) The details make the difference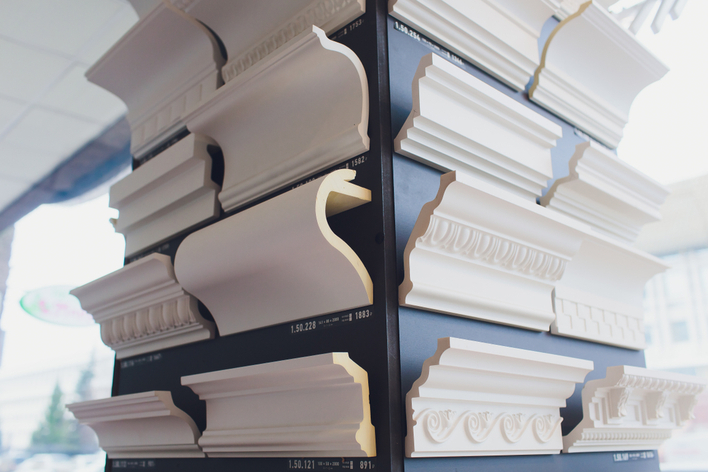 Nothing says "quality" like the details found in crown and panel molding. If you know how to use a miter saw, it's not difficult to dress up your foyer, living, and dining areas at minimal cost. Adding molding to standard kitchen cabinets can also make a world of difference. And while we're talking molding, be sure to give your shoe molding a thorough cleaning. Touch up scuff marks with a little paint, and clean fingerprints around doorknobs.

4) Press refresh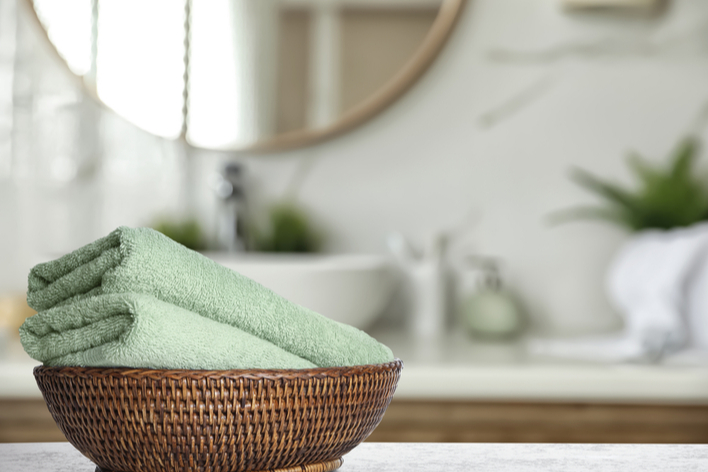 Now is the time to say farewell to sad, tired houseplants and bring in some new, healthy foliage. Throw out those flattened throw pillows and replace them with something colorful and comfy. It'll also make a great impression when you replace guest towels, dish towels, and potholders. If you have overnight houseguests, put out some toiletries, candles and matches, water bottles, candy or nuts, and a bud vase with flowers.

And please, don't forget to clean out your fridge. No doubt, it will be opened while your guests are there, and nothing spoils a party like the scent of spoiled food, unsightly spills, or digging through overloaded shelves to find the olives. Always keep some nice cheese, crackers, and hummus on hand to treat unexpected guests.
5) Plan ahead for next year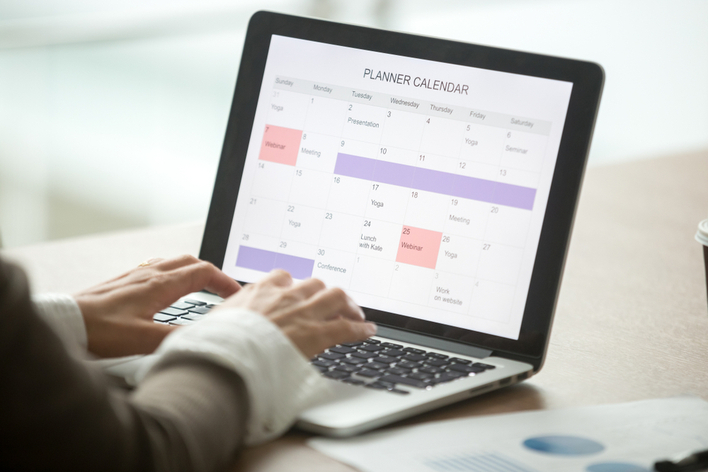 Fall and the holidays will inevitably roll around again. Think about some ways you might like to dress up your home before then. Perhaps your New Year's resolution could be to get a new door with sidelites for your entryway? New windows, siding, and shutters? Talk to Window World now, and put your goals in motion with a free quote. You'll be one step closer to the home you love to show off.

---