Back to Blog
Window World Franchisees Give Back ... Even During a Pandemic
Ready to get started?
Window World offers free in-home consultations! Click below to schedule today!
Get started!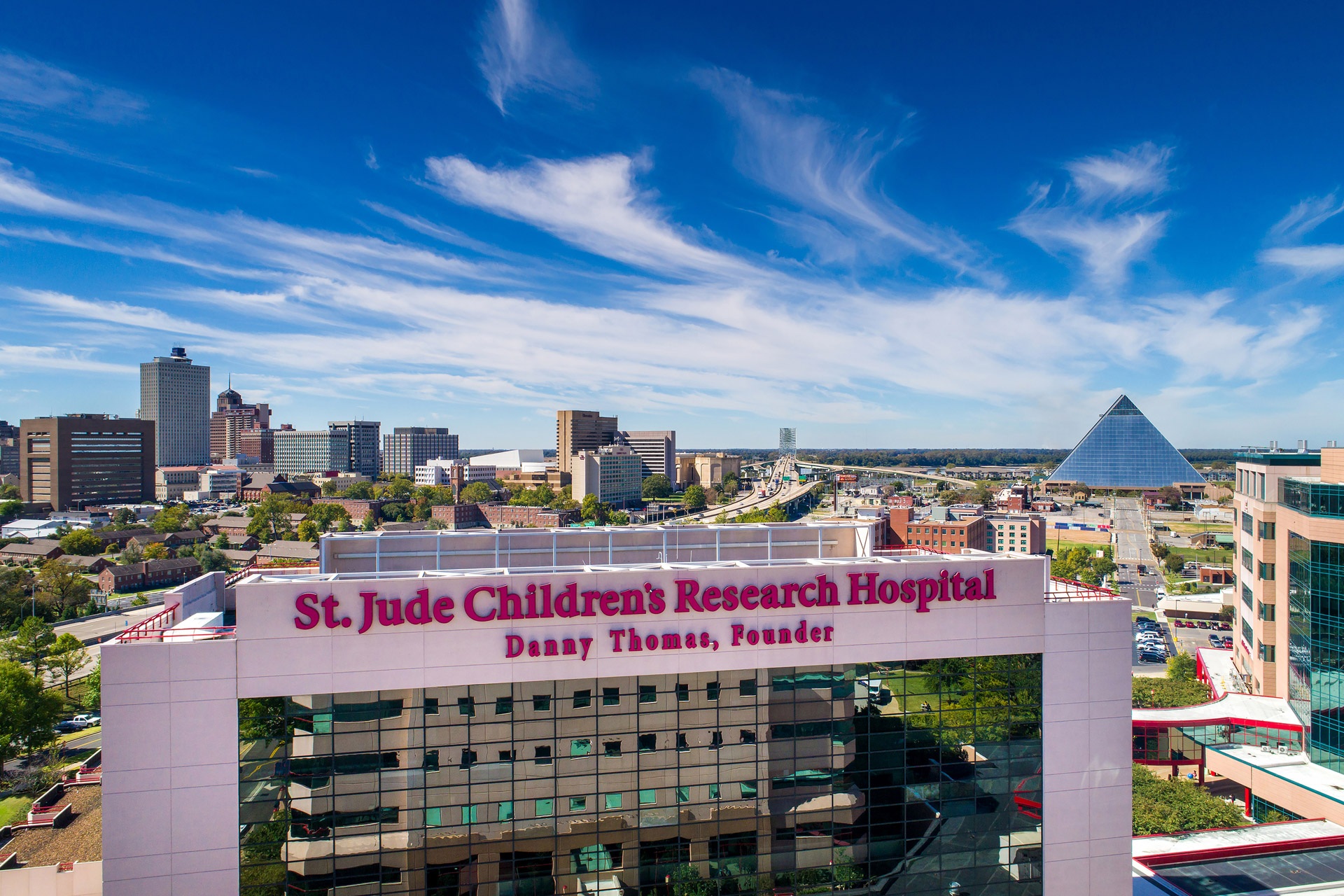 You're doing plenty of good in the world when you own a successful business.
In doing so, you're keeping a roof over your loved ones' heads and helping to feed them, clothe them, and support their lives. You're also employing others, allowing them to support their own families. And if that weren't enough, you're paying taxes that help build roads, fund schools, and fill the shelves in libraries.
Still, some entrepreneurs want to do more. And Window World® is proud that it's developing a legacy of franchisees devoted to supporting worthy causes and giving back to those in need.
In 2008, Window World created a nonprofit organization called Window World Cares® to raise money for St. Jude Children's Research Hospital®. To date, Window World Cares has raised over $11.75 million for St. Jude. In addition to supporting the hospital, we also recently established the Window World Military Initiative (WWMI) to honor and serve our nation's veterans, active military, and military families. Through WWMI, Window World and its franchisees assist veterans with civilian careers and support members of the military with community outreach and partnerships.
Out in the field, Window World franchisees have been quick to step up and help out in their own unique ways, and we're proud to have the opportunity to spotlight two of them.
Robbi Baldwin: A new franchisee who started giving, even with the pandemic taking away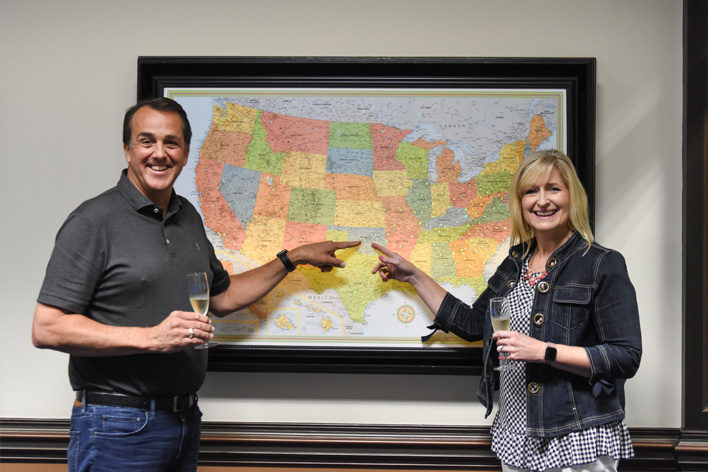 Robbi Baldwin owns Window World of Oklahoma City with her husband, Kevin. They purchased their Window World store in June of 2018 and started donating time and money to causes soon after.

It was when the Baldwins attended their first Window World Family Reunion that they learned about the company's commitment to helping St. Jude Children's Research Hospital.
"We have to get involved," Robbi told her husband.
In 2019, Window World of Oklahoma City provided all the windows for one of the "Dream Homes" that St. Jude gives away every year through a raffle. The Baldwins were planning on becoming even more involved in giving to St. Jude in 2020, and then, of course, Covid-19 upended pretty much everything. Suddenly, the new business owners were, as Baldwin puts it, "in survival mode."
Still, even in 2020, the Baldwins and their staff participated in a fundraising walk for St. Jude — in a safe and socially distant way.
"We donated money for the walk. Then we walked as a team on another day than the walk was actually held, so we could feel like we were doing something," Baldwin says.
The year was not easy for the Baldwins. Robbi ended up contracting Covid-19 but fortunately only had mild symptoms. In 2021, Baldwin says things will be different. She vows that her franchise will find a way to give back more than in 2020, a year when most businesses were tested like never before.
"I want to go into 2021 re-motivated and reengaged," says Baldwin. "I don't want Covid-19 to affect us in the new year. We're on this earth a short time. It's important to think about what you can do for somebody else."
John Oslica: An established franchisee who won't let a pandemic stand in the way of his giving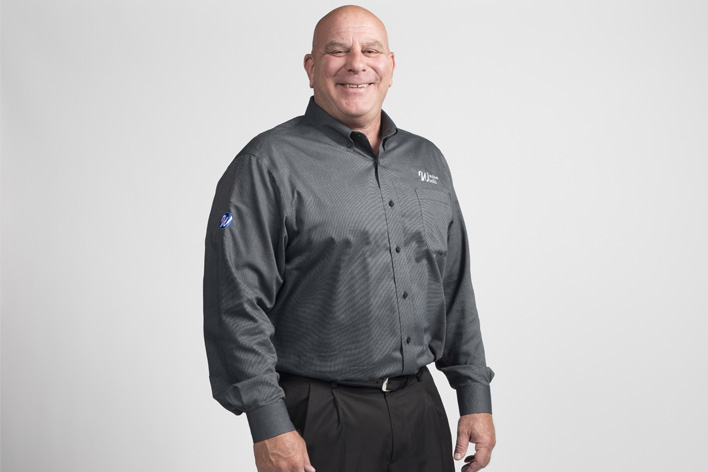 John Oslica owns Window World of the Queen City, a franchise based near Cincinnati, Ohio. Oslica lives in Erlanger, Kentucky, and serves the Greater Cincinnati market (which includes northern Kentucky and southern Indiana). Before Oslica bought his franchise in 2009, he worked for a Window World store in Louisville.
After moving his wife and six kids to Erlanger and opening his store, Oslica planned to give back to the community, but being a startup, he naturally waited until he was ready. A few years after getting his business up and running and making contacts in the area, he felt ready to start getting involved. Oslica — who employs five design consultants, five office people, and five installation crews — organized a comedy club fundraiser called "Laughter is the Best Medicine." He has done that every year since 2013 — the proceeds, after expenses, have gone to St. Jude Children's Research Hospital.
The first year, Oslica says the comedy show raised about $10,000 for the children's hospital. Ever since then, the amount has grown.
Of course, things looked different in September of 2020 with the pandemic. For a while, it seemed as though the comedy show wouldn't be happening. But Oslica was determined to keep the tradition going.
"I knew fundraising was down. People were canceling fundraisers right and left," says Oslica, who vowed to hold the event — and to do it safely.
He did just that, working with the owner of the venue where they had been staging the comedy show every year. They put in ten fewer tables, spread the tables out to provide adequate distance, and required everybody to wear masks.
"We had 70 fewer people attending and made the same amount of money as the year before — $53,000," Oslica says. That's $53,000, all going to assist St. Jude.
Oslica's business donates time and money to other nonprofits as well that are aimed at helping people with epilepsy and underprivileged children. Participating in golf outings for charity and toy and clothing drives is quite normal for Oslica and his staff. He sounds a little sheepish when asked about it — as if he'd rather discuss something else.
But it is impressive, his devotion to helping his community beyond simply being a good business owner. When asked what advice he would give other business owners who are thinking of giving back to the community, Oslica cautions them to take it slowly, at least at first.
"When you have some success, you have almost an obligation to give something back."
With over 200 locations around the country, Window World stores are making an impact in the communities they serve from coast to coast. To learn more about Window World's philanthropical arm for St. Jude Children's Research Hospital, visit WindowWorldCares.com. And to find out how Window World, Inc. and its stores are supporting the military community, check out our Military Initiative page.
---