Back to Blog
Window Treatment Ideas for Living Room, Bedroom, & More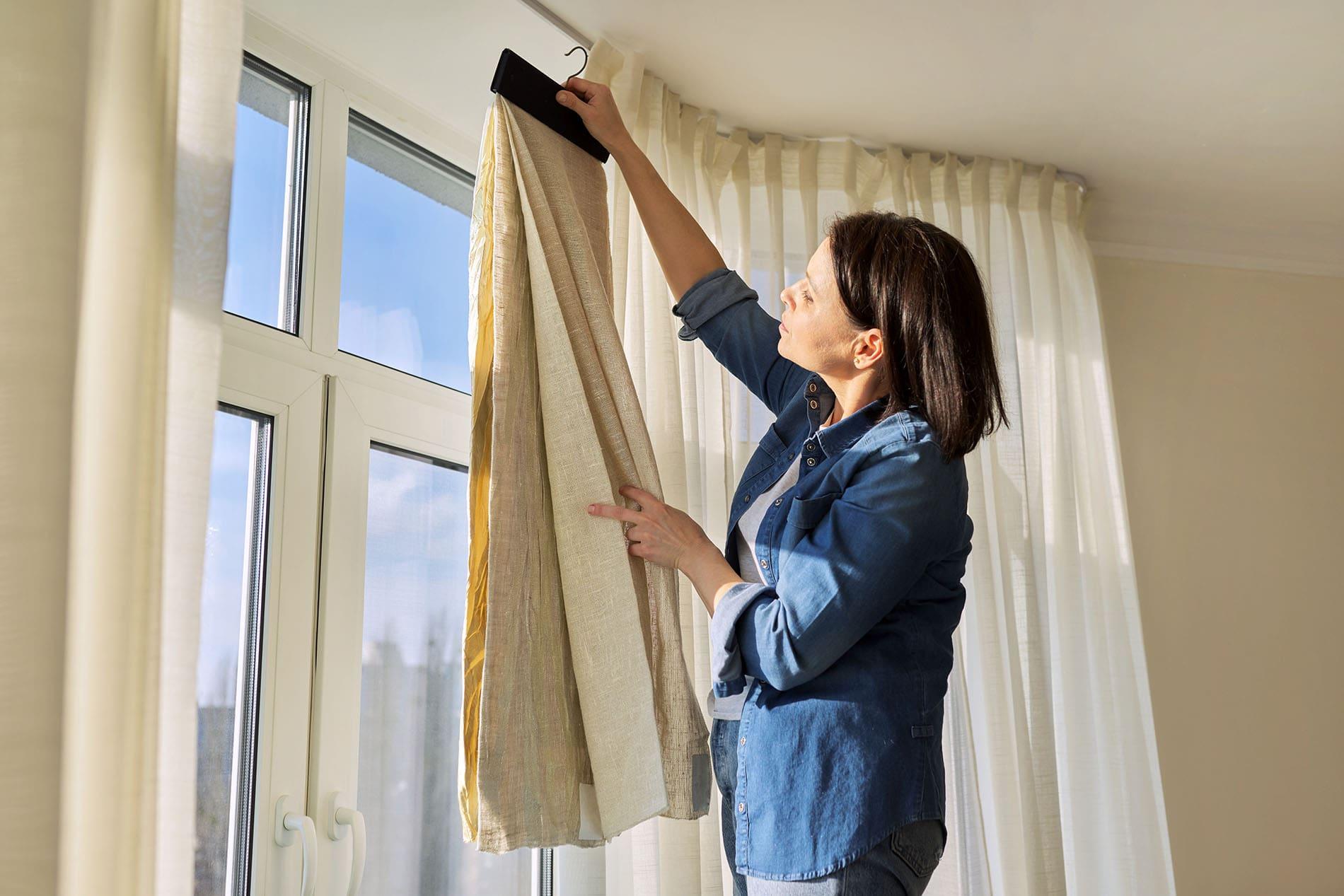 Are your home windows feeling a bit bare and in need of a stylish makeover? Look no further! Window treatments are the perfect solution to enhance the beauty of your home while offering some key practical advantages. Whether you're revamping your living room or giving your bedroom a fresh look, keep reading to get all the info you need to get started. In this article, we'll explore various window treatment ideas that will spark your creativity. Discover the options, elevate your windows, and transform your space today!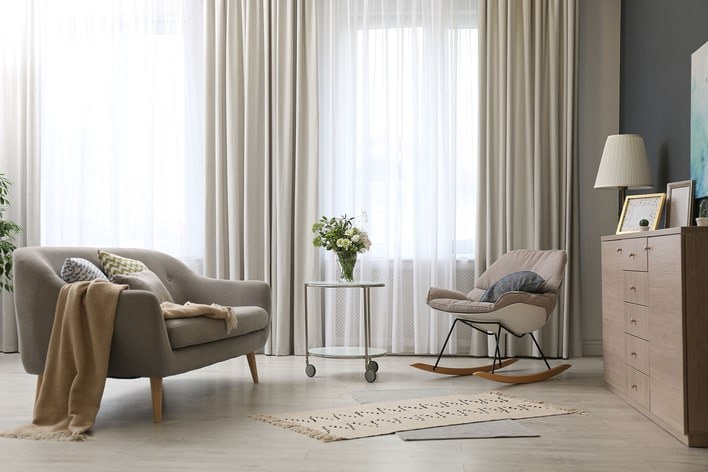 What are Window Treatments?
Like carefully chosen furniture and decor, window treatments allow you to customize your windows to match your home's overall style. They encompass a wide range of options, including various types of curtains and shades, and provide a blend of style, privacy, and light filtration. By selecting the right window treatment, you can achieve the perfect balance of aesthetics and functionality, creating an inviting and harmonious home environment.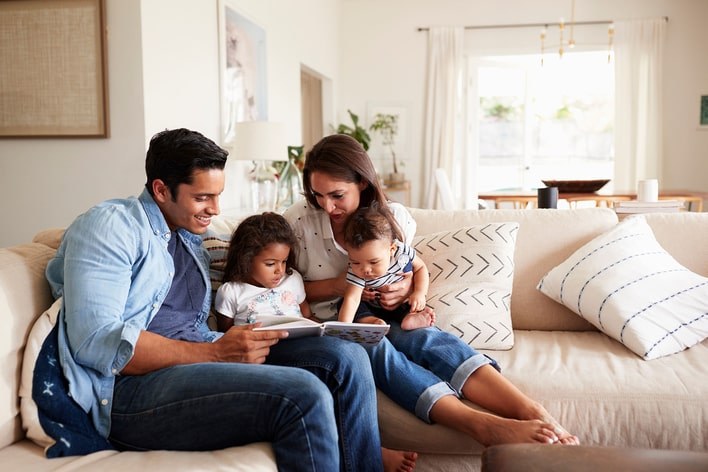 Living Room Window Treatment Ideas
The living room is the heart of your home. It's where you relax, entertain, and enjoy quality time with your family. So, why not elevate its ambiance and make it even more inviting with the best window treatments? Here are a few ideas to consider: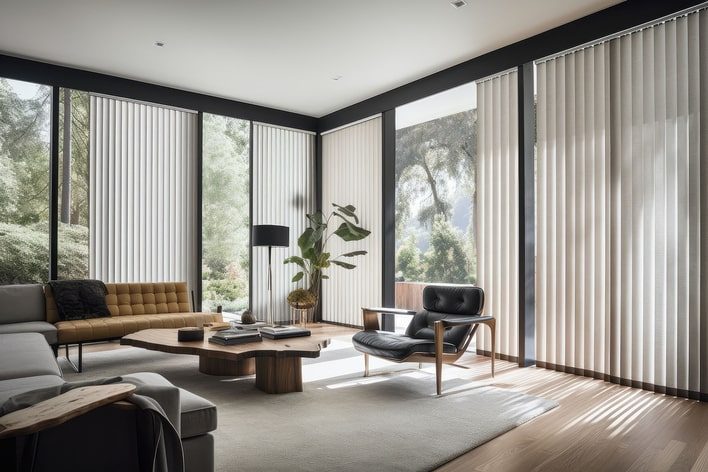 Sliding Panel Blinds
Achieve a sleek and modern look with sliding panel blinds. These sophisticated window treatments effortlessly glide along a track, offering versatility and precise control over natural light and privacy. Ideal for large windows, they transform larger spaces into stunning focal points.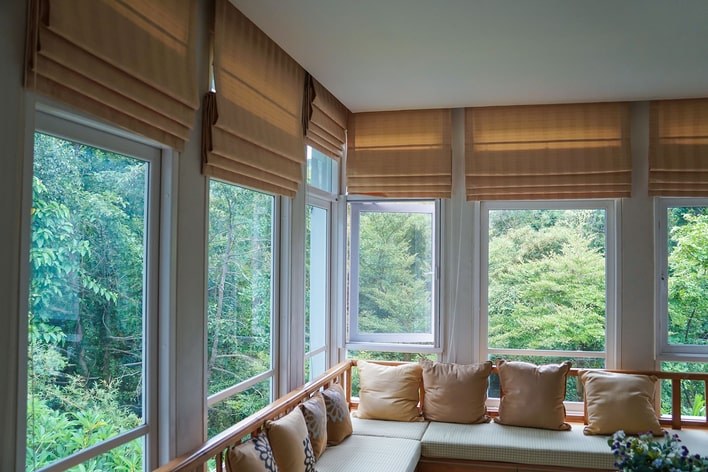 Roman Shades
For a soft and elegant touch, consider Roman shades. This classic and timeless option comes in various styles and fabrics, adding texture and sophistication to your living room windows. Between all types of Roman shades, they provide a tailored look that exudes warmth and sophistication, creating a cozy and inviting atmosphere.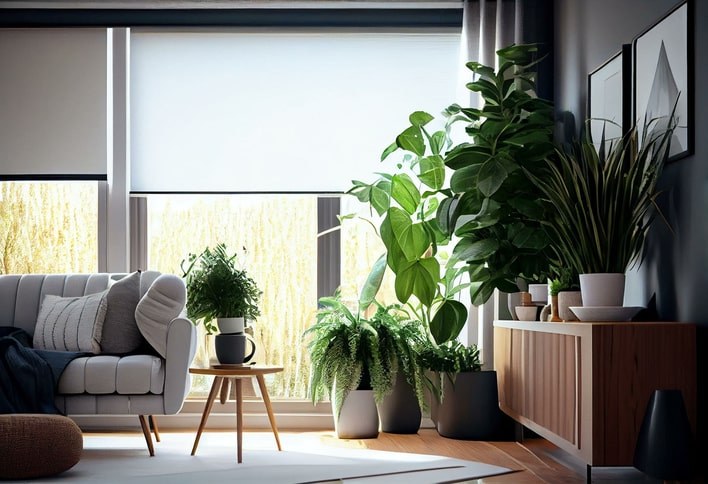 Roller Shades
Looking to keep it simple? Installing roller shades is the perfect choice. With their clean lines and modern appeal, roller shades offer privacy and light control while maintaining a sleek and uncluttered aesthetic. Available in a wide range of fabrics and textures, you can find the ideal roller shades to match your living room's style.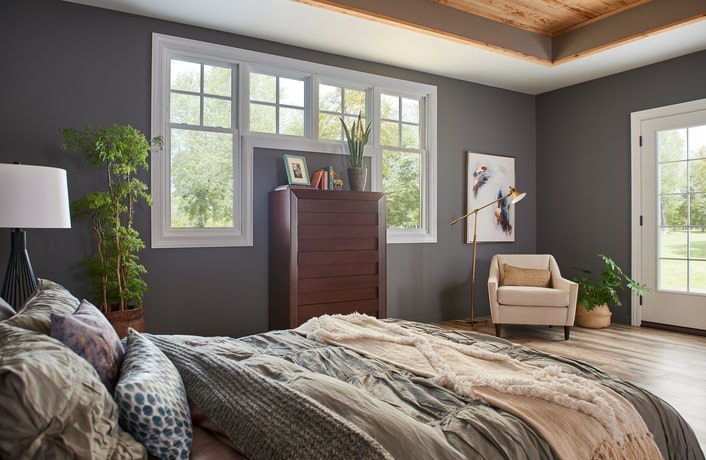 Bedroom Window Treatment Ideas
The bedroom is a sanctuary of tranquility and rest. Relaxation and peaceful sleep are paramount here, so it's important to choose window treatments that promote calmness. Here are some ideas for bedroom window treatments to help transform your place of rest.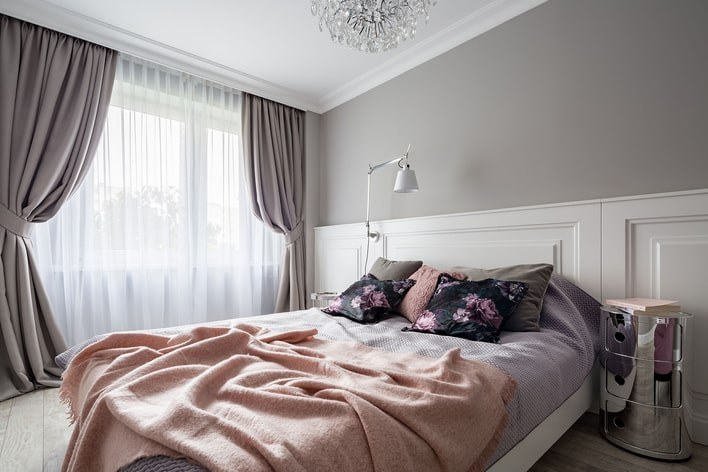 Floor-to-Ceiling Curtains
For a bold and luxurious look, consider floor-to-ceiling curtains. These dramatic window treatments add height to your windows, framing the view outside while creating an illusion of spaciousness. With the ability to control light and privacy, floor-to-ceiling curtains provide an elegant touch that promotes a restful atmosphere.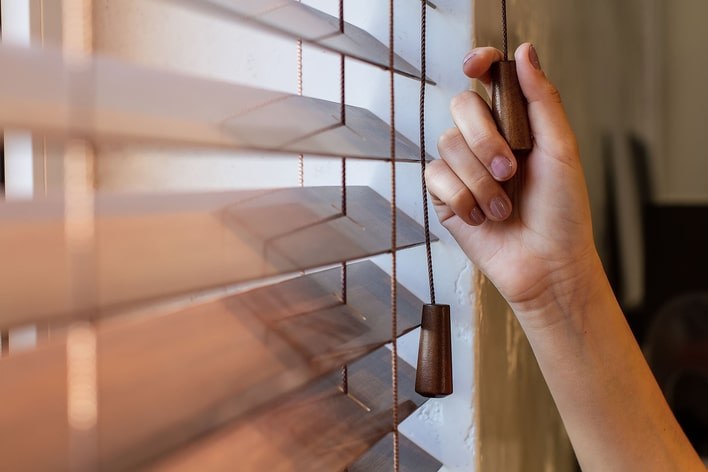 Wood Blinds
If you prefer a more natural and rustic feel, wood blinds are also a fantastic choice. They bring warmth and texture to the space, and the adjustable slats allow you to filter the perfect amount of light. Wood blinds offer a harmonious blend of style and functionality, creating a cozy and inviting ambiance.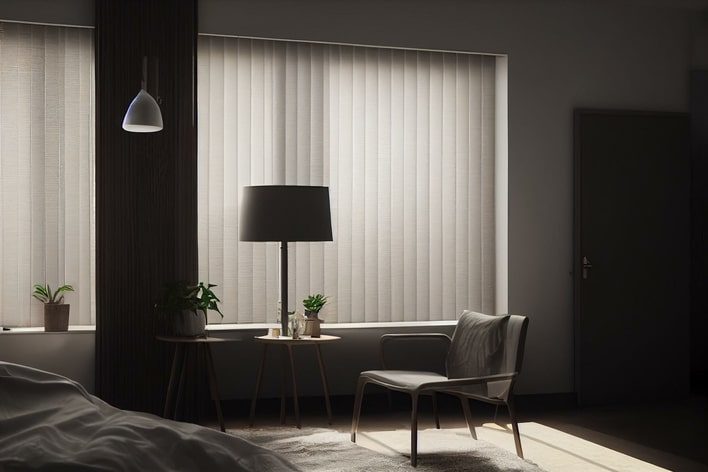 Vertical Cellular Shades
Ideal for large windows, vertical cellular shades provide an energy-efficient solution for your bedroom. These shades have insulative properties that help keep your room cozy and reduce heating and cooling costs. With their light filtering capabilities and elegant design, vertical cellular shades combine practicality and beauty, ensuring a comfortable and peaceful environment while minimizing outside noise.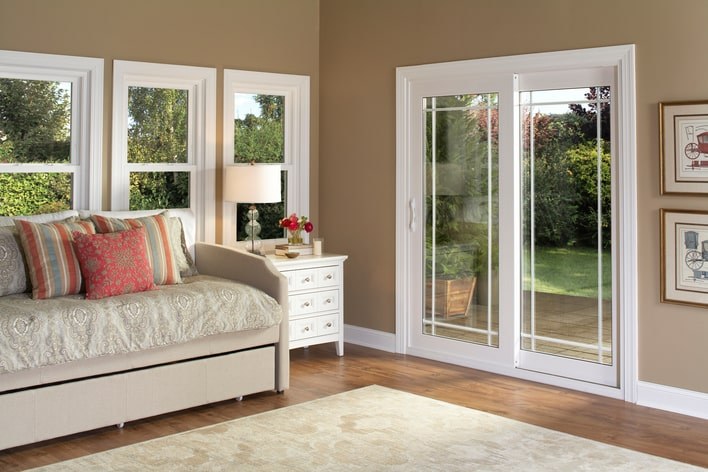 Window Treatment Ideas for Sliding Glass Doors
Sliding glass doors are a stunning feature in any home, but finding the perfect window treatments to complement them can be challenging. Here are some ideas that seamlessly blend style and functionality to enhance their beauty: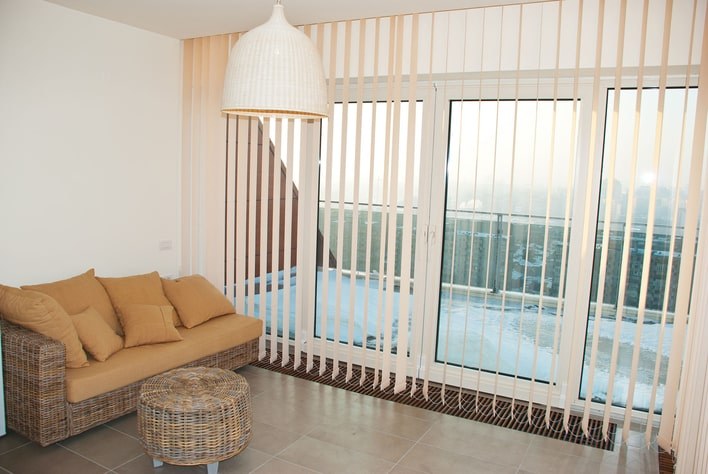 Vertical Blinds
Vertical blinds are a timeless choice for sliding glass doors. They offer easy access to the doors, and their adjustable slats make them ideal for optimizing natural light and privacy in your space. With a wide range of materials, colors, and patterns available, installing vertical blinds allows you to find blinds that perfectly complement your décor.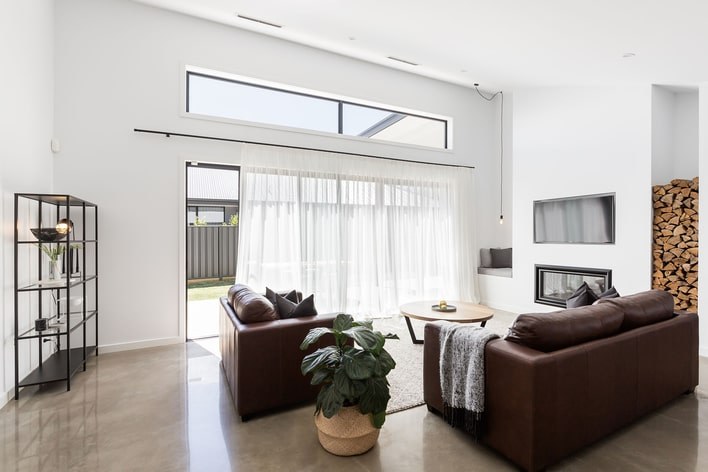 Sheer Curtains
For a softer, airier, and more romantic look, consider sheer curtains. These elegant window treatments add a delicate layer of privacy while allowing ample natural light to filter through. Sheer curtains create a warm and inviting atmosphere, accentuating the beauty of your sliding glass doors. With their flowing fabric and subtle translucency, they bring a touch of sophistication to any space.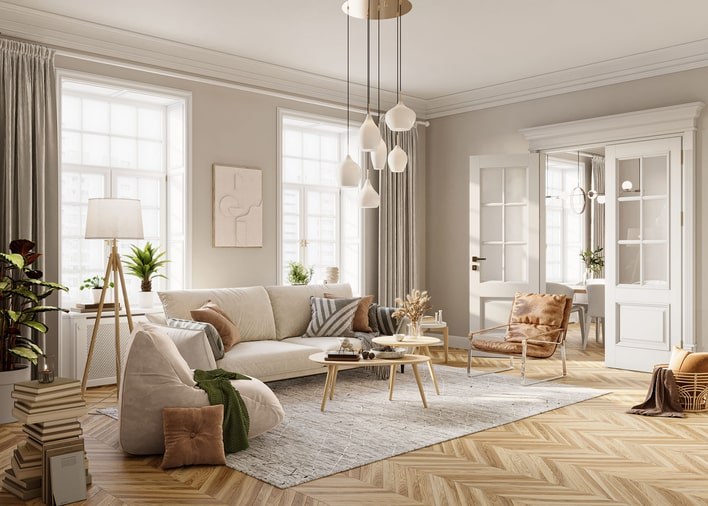 Easily elevate any home
Window treatments can remarkably elevate your home's design while providing practical benefits in the process. Whether it's a window treatment for living rooms, bedrooms, or everywhere in between, there are numerous possibilities to explore. When choosing window treatments, remember to make choices that not only match your style, but also offer the desired level of privacy and light control for the room. By implementing any of these easy treatment ideas, your windows will transform from simple to head-turning, making your home radiate with style like never before.
Your friends at Window World are here to help you transform your home! If your windows need repair work, or your house needs updating elsewhere, we invite you to drop by your local store to discuss any remodeling improvements. Whether you're looking to upgrade your windows, enhance your entry doors, or swap out your siding, our experts are available to help homeowners fully embrace the joys of home. From ideas to installation, we're ready to help you. Schedule your free consultation and quote today!
---