Ready to get started?
Window World offers free in-home consultations! Click below to schedule today!
Get started!
Bay windows are among the most elegant features to add to any living room. They also come in an exceedingly wide variety of styles that can make it difficult to choose from the many bay window ideas that living rooms can accommodate. Window World has many attractive options available to choose from that are stylish both inside and out.

4 Interior Bay Window Design Ideas
Your bay window interior will set the mood for your living room, so it's important to choose the right bay window. You'll have plenty of options when it comes to the many bay and bow configurations, along with the style and finish.
1. Simple Refinement with a Bow Configuration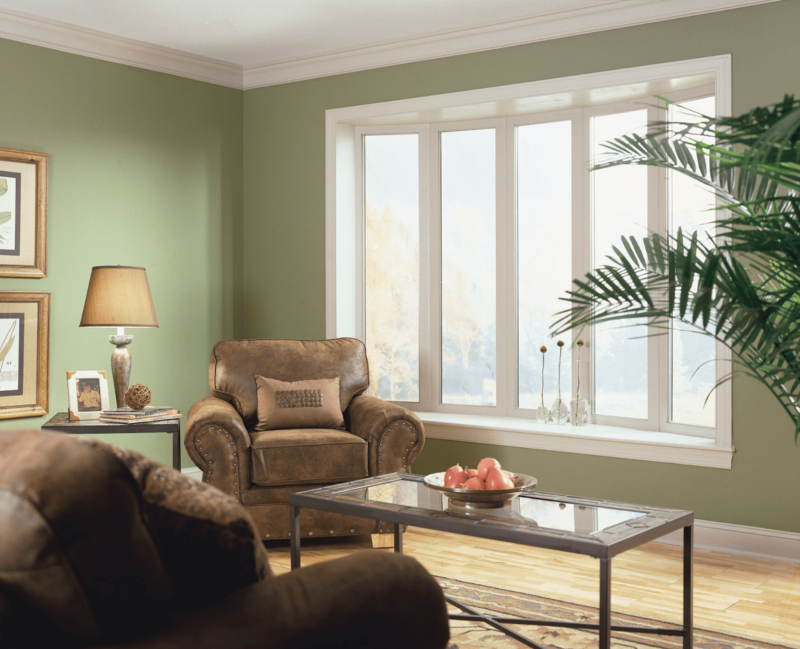 Bow configurations offer a simple yet stylish design idea for a living room with bay windows. The multiple lines form a gentle curve at a relaxed angle, providing lots of light without drawing too much attention.
Operable casement windows incorporated into the bay window are often the best way to go for a small living room with bay windows, keeping things nice and uncluttered. Of course, one can add a dash of style with a customized grid or even beveled-leaded glass that gently accents the center pane.
2. Open a Small Room With Bay Windows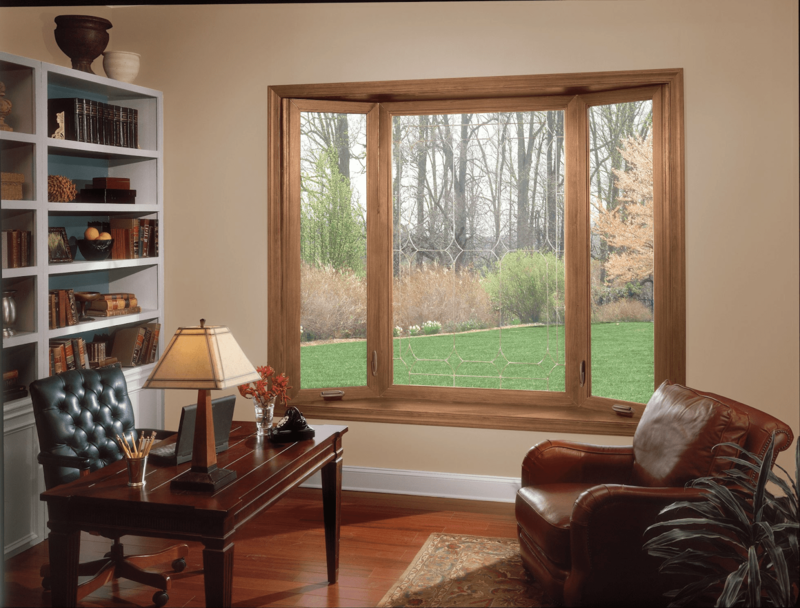 Bay windows come in all sizes and can suit any size room. As far as small living room bay window ideas go, you can choose a simple design in a bay configuration. One large pane with two sides is more than enough, giving a clean and symmetrical appearance without diminishing visibility.
Casement windows are often the best way to go for a small living room with bay windows, keeping things nice and uncluttered. Of course, one can add a dash of style with a customized grill that gently accents the center pane.
3. Add Some Classic Flair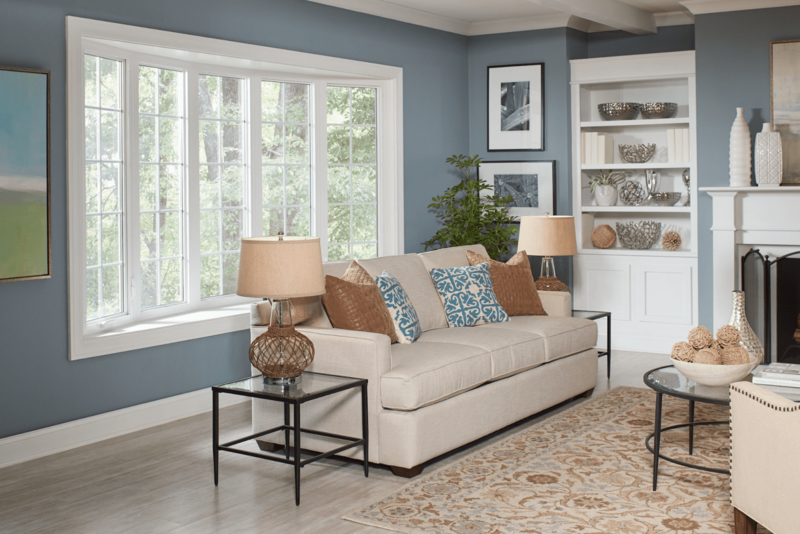 Bow configurations can be both simple and more elaborate, adding a traditional and more detailed look. Grilles are a common part of many bow window layout ideas, with both standard and more complex designs available.
Operable casement windows flank either end allowing ample airflow whenever opened, making these bow configurations as functional as they are stylish.
4. Go Big with Bay Windows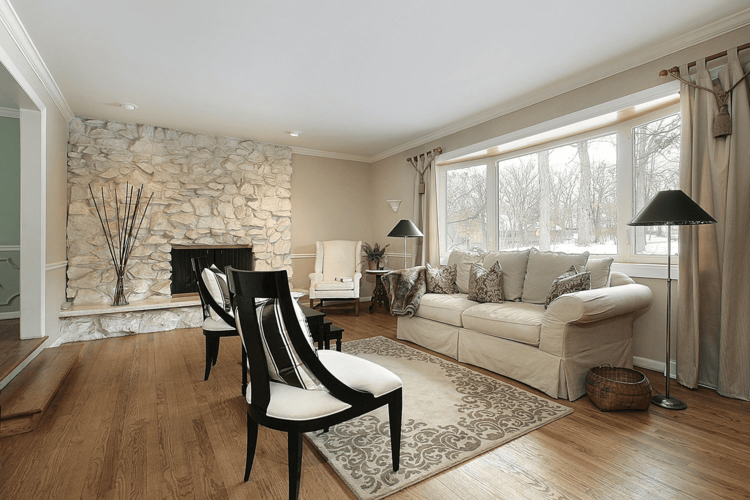 For more expansive living rooms, a large window can be an ideal choice. A simple bay configuration can be stunning with larger lites, providing extraordinary lighting and ambiance.
When the space is available, a simple 3-lite bay configuration is often the way to go, particularly when there's a good view. With or without decorative grids, they make a great choice for larger living room spaces.
4 Exterior Bay Window Design Ideas
How your bay window looks inside is only half the matter. Some would argue that how it looks outside is even more important. Luckily, there are bay window layout ideas that consider this aspect.
1. Match Your Entryway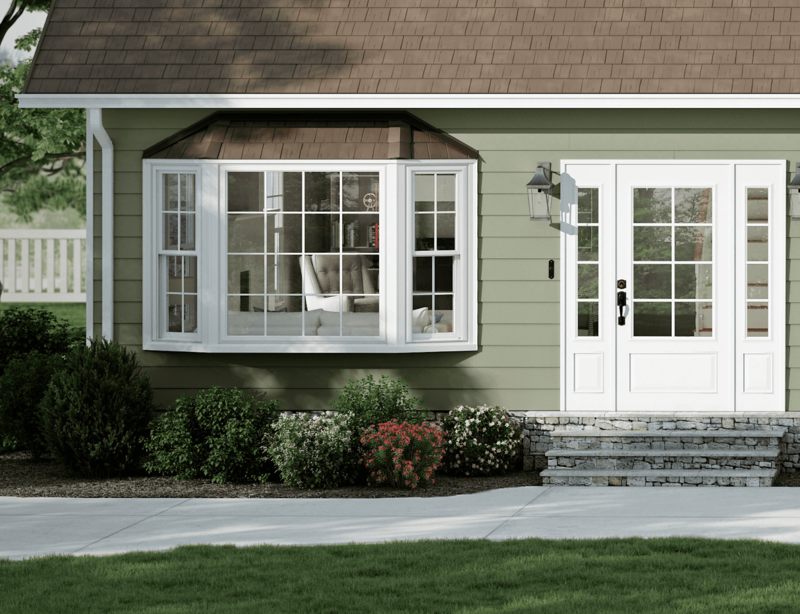 For those with predominantly glass entryways, coordinating your bay or bow window is a top design priority. A dashing bay configuration with flanking double-hung windows and grilles is one such option.
Depending on the unique style of your entryway, there's a good chance that you can find a match.
2. Bay Windows as a Distinguishing Feature of Your Home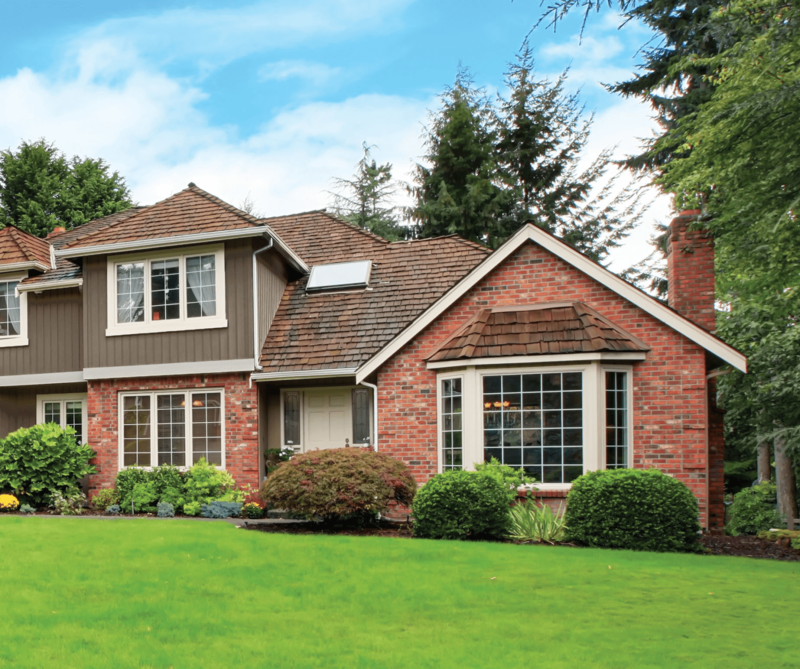 If you have the space, your bay window can dominate your home's exterior appearance, adding to the curb appeal and property value. A simple bay configuration with a large central lite is always in style.
A simple but elegant grille is also a great choice, especially in order to match existing windows on your home. Many replacement window companies such as Window World offer bay and bow roofs that allow you to match the architectural appearance of your home.
3. A Striking Small Bay Window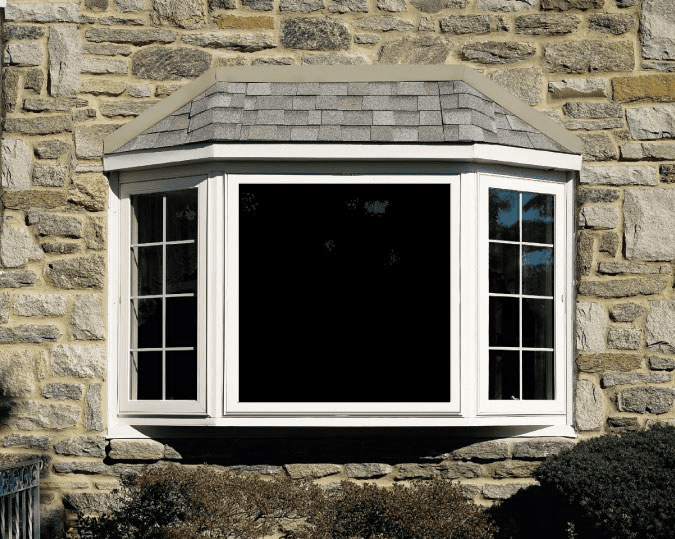 For a small living room, a simple bay configuration with operating casement windows can be the way to go. A square center lite is simple yet very attractive.
Some people also choose to go with grilles on the end lites, but not in the center. This varied approach can be quite stylish and works very well with most home styles.
4. A Bold Bonnet Roof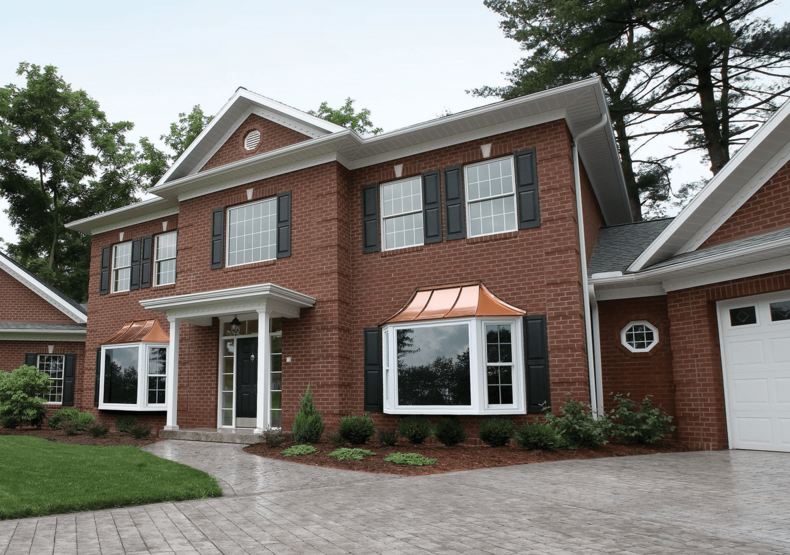 The bonnet roof is the cover that goes over your bay window, and it doesn't necessarily have to match your existing roof; you can try going with a bolder choice.
Bonnet roofs are available in copper and many other finishes, allowing you to add an additional element to your design. The number of ways to customize your bay windows is truly limitless.
Visit Window World for More Bay Window Design Ideas
Window World can help you find the perfect bay window ideas for your living room. Whether you're looking for bay or bow configurations, casement, or double-hung windows, we can put together the perfect bay window for your unique home.
Find your nearest Window World store. For help choosing the right bay windows for your home, get a free quote now.
---