Back to Blog
Modern Home Style: Its Popularity Is Pure and Simple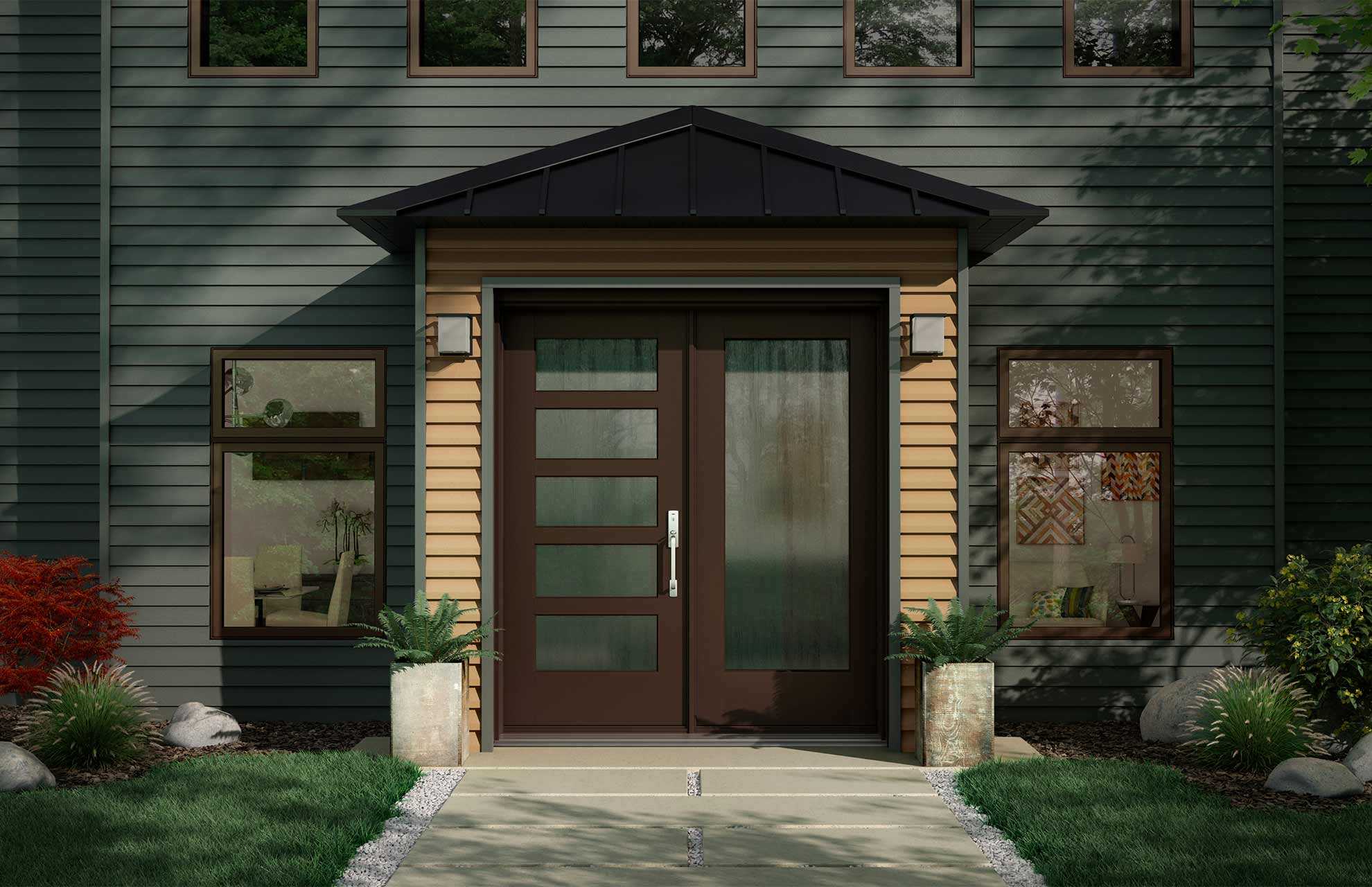 5 reasons modern homes are always in style.
Modern home design originated as far back as the 1920s from Germany and Scandinavia. It had a massive resurgence in the 1950s but never really fell from fashion.
Modern style is not the same as contemporary style, although the terms are often interchanged. Modern style has its own unique look, while contemporary refers to what is new and hip at the moment and will ultimately pass.
Modern home enthusiasts have a taste for the cutting-edge and a flair for the dramatic. These sleek and sophisticated homes speak for themselves, with open spaces and vast expanses of glass. They need no adornment, except perhaps a few pieces of statement art and some striking light fixtures.
The definition of a modern home is broad, from mid-century modern to designs inspired by the cubism art movement. Siding can be created from almost anything — wood, rock, concrete, or stone — but windows are nearly always the most significant surface. They make the most of the outdoor setting and cast an alluring glow at night, allowing a glimpse of the interior. Entry doors and garage doors often feature rectangular glass panels in a stark, clean design.
1) So sleek. So chic.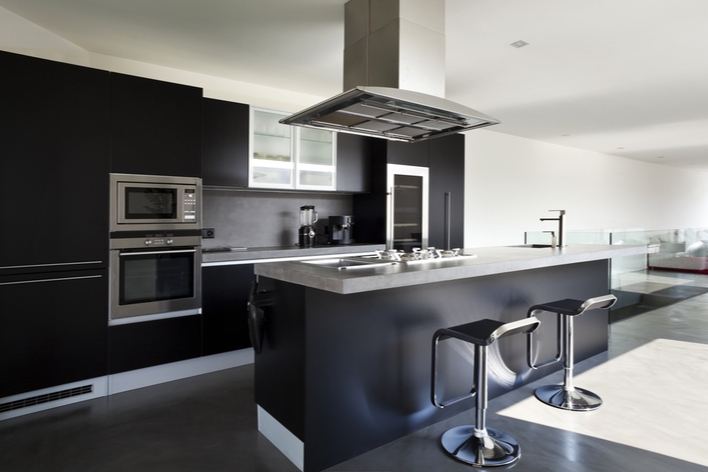 Modern design is built on the premise that less is more. Clean lines and surfaces allow the space to breathe. Monochromatic color schemes keep the look pure, usually accented with a few pops of color for interest. Simply put, the modern vibe emphasizes the home itself, not knickknacks that fill it.
2) Horizontal and vertical lines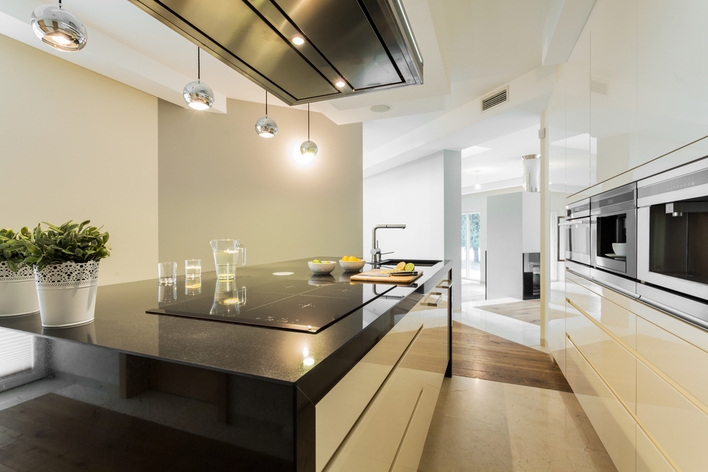 There's something about modern architecture that feels so direct and to the point. Straight lines often complement the natural surroundings by blending with horizon lines and treescapes. And outdoor living spaces are often interwoven with the architecture.
3) Dazzling heights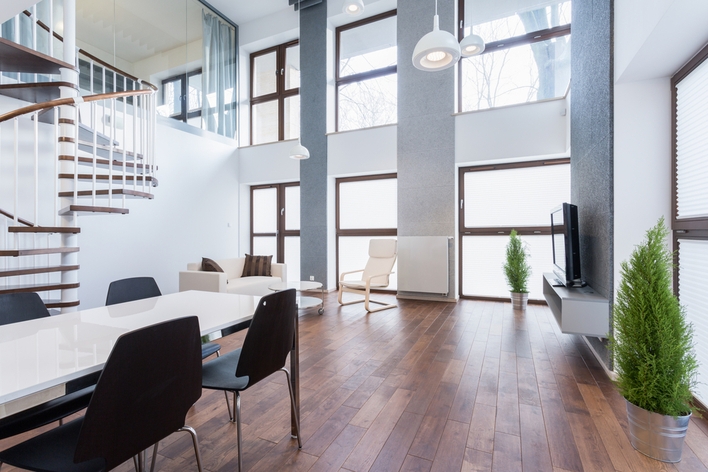 Open-concept homes can't help but thrill the soul the moment you enter. High ceilings can make a small space impressive, and architectural shape windows make the most of every square inch.

There is a trend toward black trim windows, and although these are quite popular in modern design, the look is not new. Like modern architecture itself, black trim windows are borrowed from the turn of the century, where they were used in greenhouses, warehouses, and factories. In fact, they've been featured in high-end construction for many decades.
An interesting feature of these windows is the effect they have on the interior view. The dark trim seems to fall into shadow, blending (not competing) with the view.
4) Rock-solid surfaces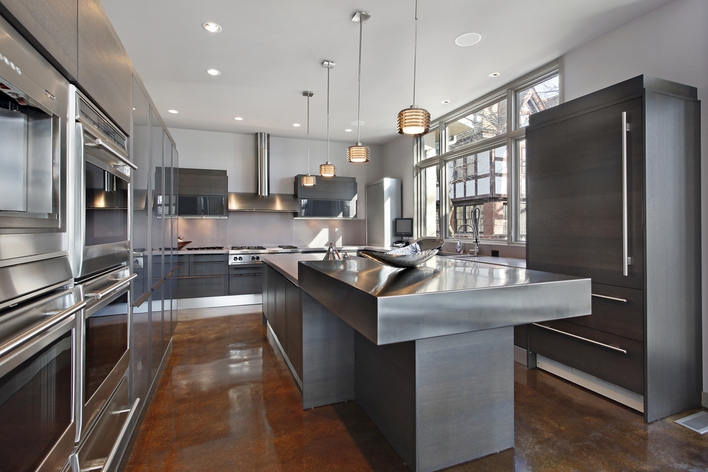 Conscious design choices in modern homes attract the eye with chrome and glass. A modern house can be constructed of anything, including natural wood and stone, but it should have crisp, sharp geometry. By its very nature, modern architecture can also be green and sustainable.
5) Old is new again — Mid-century modern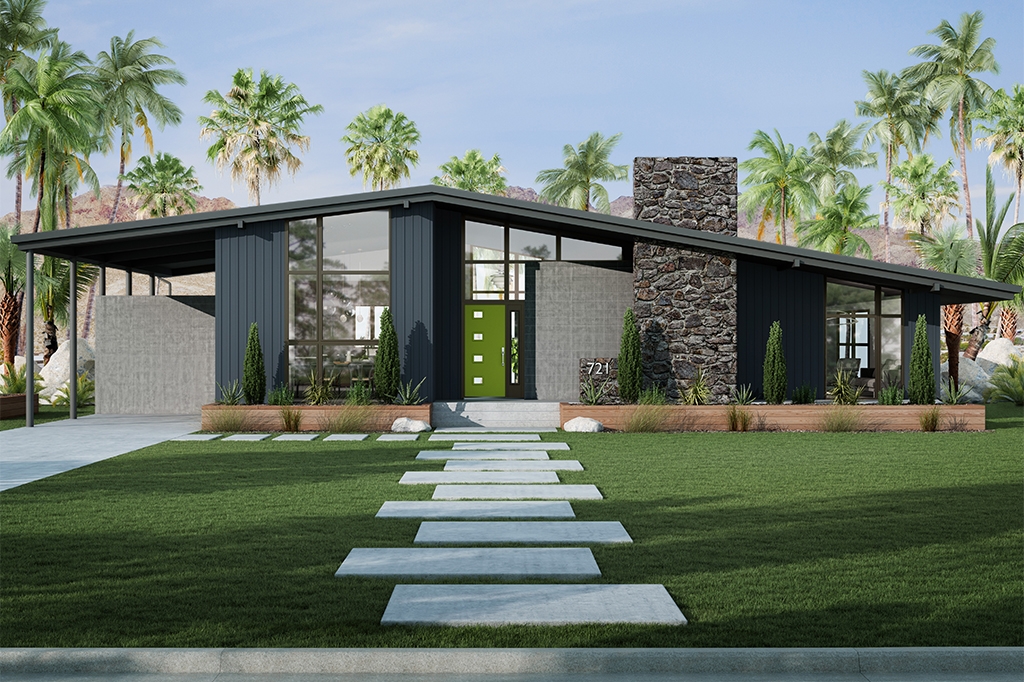 As they say, "what goes around comes around." Mid-century modern is all the rage today just as it was when introduced in the 1950s. The end of World War II marked a new era in suburban living and a desire for the "latest and greatest." Clearly, we still embrace this view of engaging, open floor plans, expansive windows, and sleek surfaces.
Young families seek out authentic mid-century modern homes to update, partly because they are cool but also because they are so livable. As we rapidly move into the middle of another century, it's a smart bet that modern style will be in demand for many years.
No matter what home style appeals to you, the professionals at Window World will be happy to discuss any ideas you have to update your home's exterior, including modern design windows, entry doors, and garage doors. We're here for you now with a free consultation virtually or in your home. Contact your local store today.
---