Back to Blog
Live Lighter: 5 Home Renovations That Bring In the Sun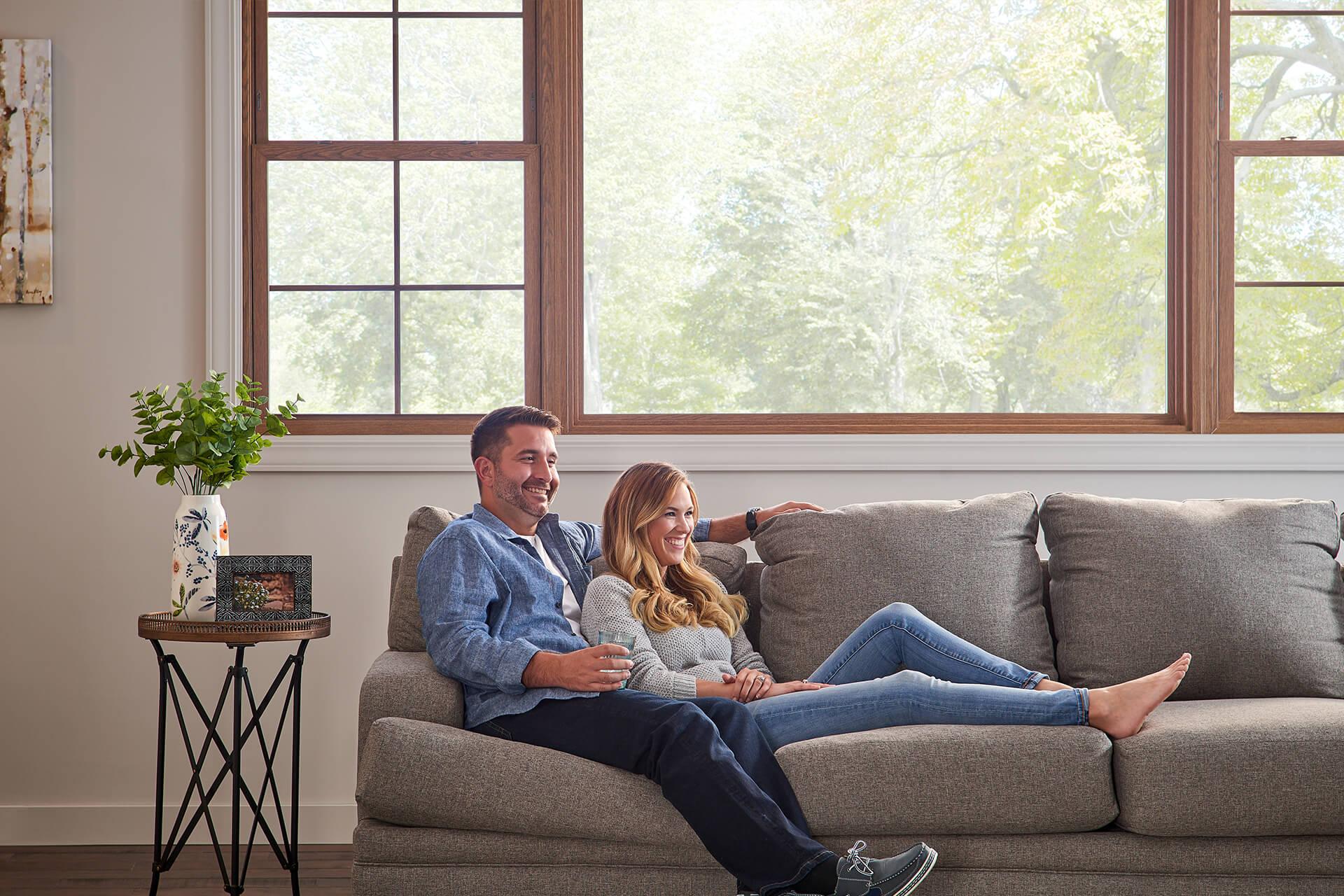 There are two sides to every window and door replacement.
Transforming your home with new windows or doors is not only about how good it makes you feel about your home's exterior, but it's also about how good it makes you feel on the inside.
Let's say you replace a solid front door with a glass panel door or add sidelites and a transom. When natural light pours in, it opens the feel and mood of a foyer and can even change the mood of the people inside, too.
Home improvement that actually improves you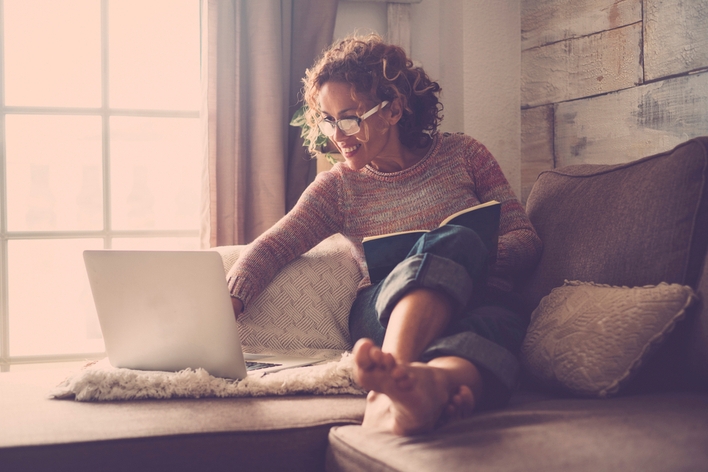 The effects of natural light are so wide-ranging — from increasing productivity to giving you more energy — that it's a wonder we all don't live in houses covered in glass.

The best reason we know for increasing natural light in our homes is that it boosts happiness. According to Elemental Green, "Sunlight causes our brains to produce serotonin, a hormone that can improve mood by alleviating pain, providing energy, and making us feel happy and well-rested. Sunlight also produces endorphins, otherwise known as the 'feel-good hormone.'"
Of course, there are practical benefits of natural light as well, such as saving electricity for lighting, helping house plants to thrive (which improves air quality), and the fact that abundant natural light can increase the value of a home. That alone can give anyone a happy feeling.
5 ways to transform your home with natural light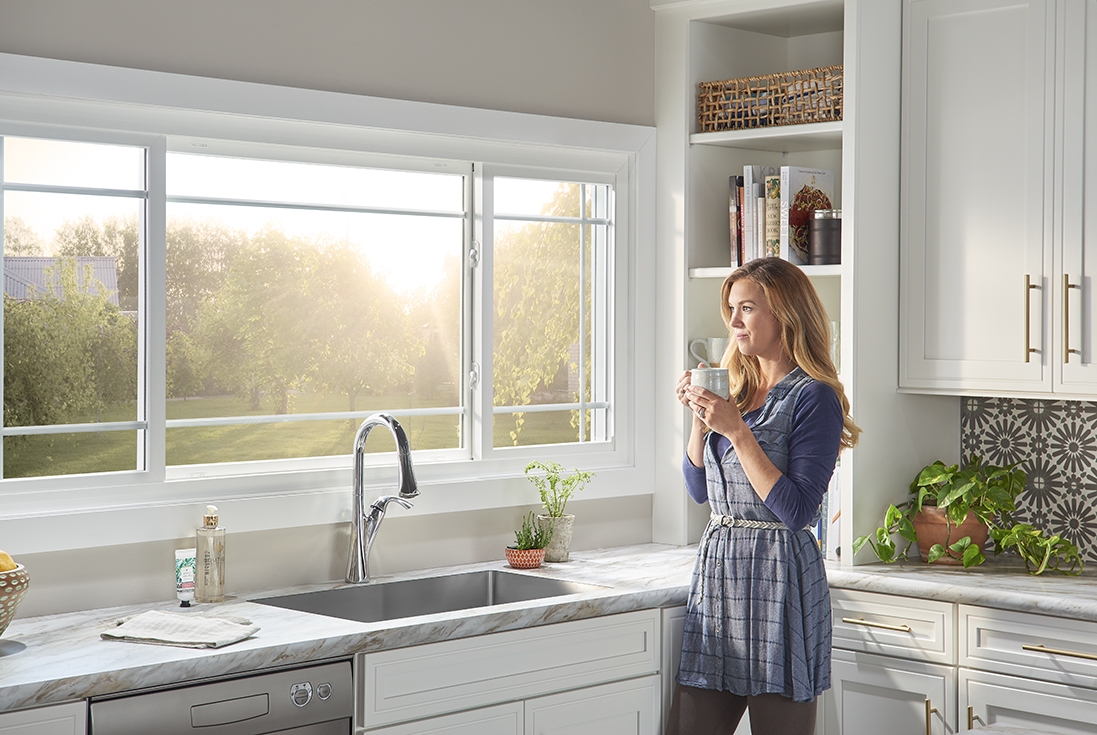 Enlarging window space in any room or trading a standard window for a bay window or a French door can easily transform a space. There's no doubt that a huge picture window is a showstopper in any dining room or living room.

The earlier mention of adding a window to your entry door is a simple fix, but there's a multitude of other ways to let in the sunshine.
How about adding a garden window over your kitchen sink with shelves for plants? It will allow light to pour in from all sorts of angles, including from above. And it may even give you a better attitude about doing the dishes.
Using transom windows above traditional windows can make a significant impact. Adding a narrow row of transoms along a ceiling line can even open up a bedroom while keeping privacy and wall space for a bed.
Consider adding windows on perpendicular walls to create a surrounding, sunroom-like effect.
Don't shy away from new windows in areas where you require privacy, such as a bathroom or dressing area. Consider top-down or bottom-up reverse blinds that allow you to have access to sunlight at the top of the window while providing ample privacy below when you need it. Or, perhaps you would prefer new acrylic block windows that create privacy yet can be opened to allow airflow.
Basements can benefit by adding hopper windows that bring in a surprising amount of natural light. Be sure to keep shrubs around these windows well-trimmed to allow maximum sunlight. There are a few tricks to make the most of the light provided by these windows, such as adding a wall mirror or using pale wall and floor colors.
In short, a light-filled home is a happy home. Take a stroll around your house and imagine ways to increase natural light. Then, transform those bright ideas into a home transformation.
As America's Exterior Remodeler, Window World can offer expert advice on home improvements. We're here to discuss any ideas you have, from initial concepts through each step of a major transformation. Request a free quote today.
Editor's Note: This post was updated in August 2020.
---