Back to Blog
6 Simple Ways To Enhance Your Home's Curb Appeal
Ready to get Your New Windows?
Window World offers free in-home consultations! Click below to schedule today!
Get started!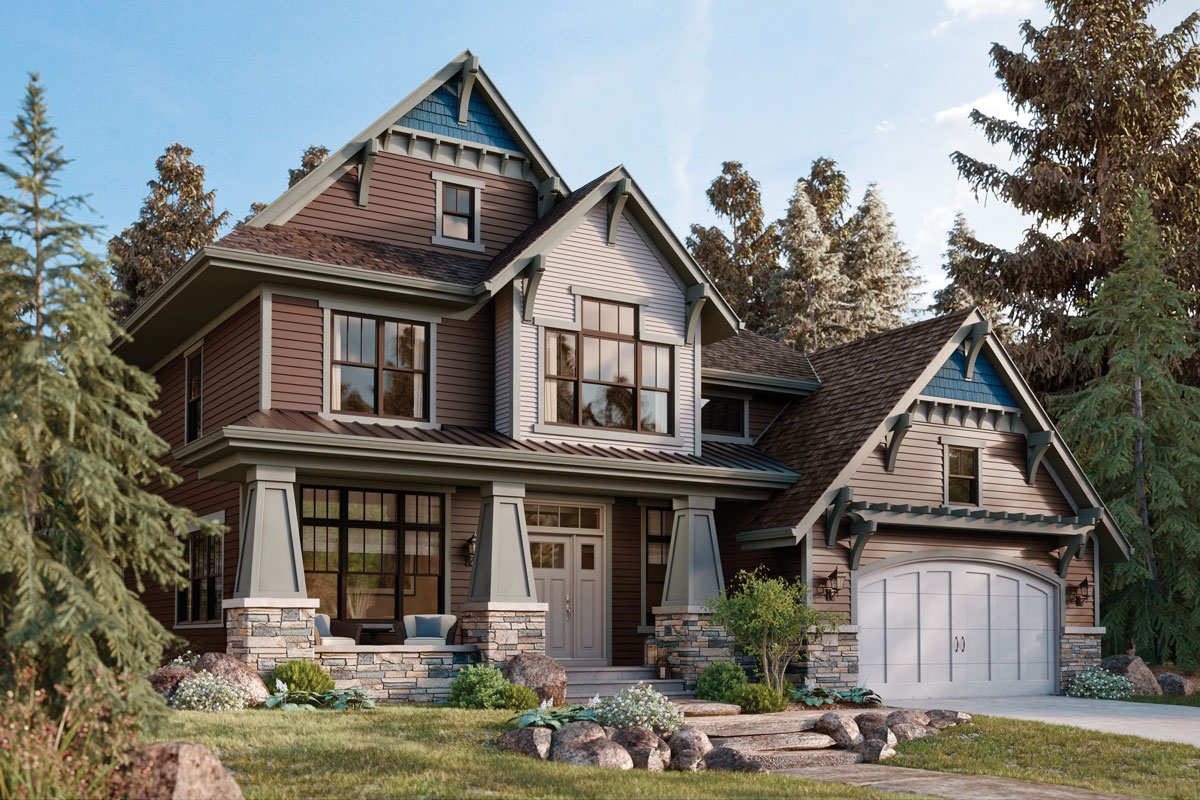 Curb appeal is arguably one of the most important features when it comes to selling your home. But there's more to it than that. It's rewarding to pull into the driveway of a beautiful home with a thoughtfully maintained exterior. That feeling taps into the pride of homeownership and promotes comfort and satisfaction. Fortunately, boosting your home's curb appeal doesn't have to break the bank. Check out these simple ideas for giving your home a facelift.
1) Spruce up the main entryway
Give your door a fresh coat of paint, add new house numbers, replace the hardware, or hang a seasonal wreath. Sometimes, the simplest things offer the instant gratification we desire. If the light fixtures are rusty, replace them. Cobwebs decorating the door? Pull out the broom and get them out of there. A welcoming entrance makes your family and guests feel at home.
2) Manicure the lawn
Even if your house is in tip-top shape, overgrown grass and scraggly weeds make it unattractive. Fire up the weed eater and the mower, trim the bushes, and plant some flowers for instant beautification.
3) Replace inefficient windows
When it's time for windows to be replaced, it effects the interior and exterior of your home. If your windows look foggy and damaged from the outside or, worse, you feel a draft inside your home, it's time to trade in the old energy wasters for new efficient windows that not only look stunning, but also save you money, too.
4) Upgrade your mailbox
There's no erasing a first impression. For many homes, the mailbox is the first thing you see from the street. Don't let a weathered, discolored box sitting on a rotting, crooked post be the first thing people notice about your home. Give your mailbox some personality and opt for something sturdy. A new brick column or a brightly colored paint job will make an immediate impression. Planting flowers and doing some minor landscaping can add even more appeal.
5) Give your roof some attention
Your roof, as one of the largest exterior surfaces of your home, can count for nearly half of its appeal from the curb. Think about the message stains and missing tiles send to potential buyers, neighbors, and guests. Clean, repair, or replace your roof for an instant boost in curb appeal and resale value.
6) Update your siding
Siding replacement is undoubtedly a large project, yet it's a surefire way to enhance your home's curb appeal and resale value. Vinyl siding is the most affordable option and comes in a variety of colors and styles to suit your preferences.
At Window World, we've been increasing curb appeal, improving efficiency, and enhancing the quality of homes all over America for more than 25 years. It's no wonder we're known as America's Exterior Remodeler. We would love to help you enhance the curb appeal of your home. Request a free quote for replacement windows, doors, or vinyl siding today.
Editor's Note: This post was updated in August 2020.
---