Back to Blog
Top 6 Window Trends for Summer Home Renovations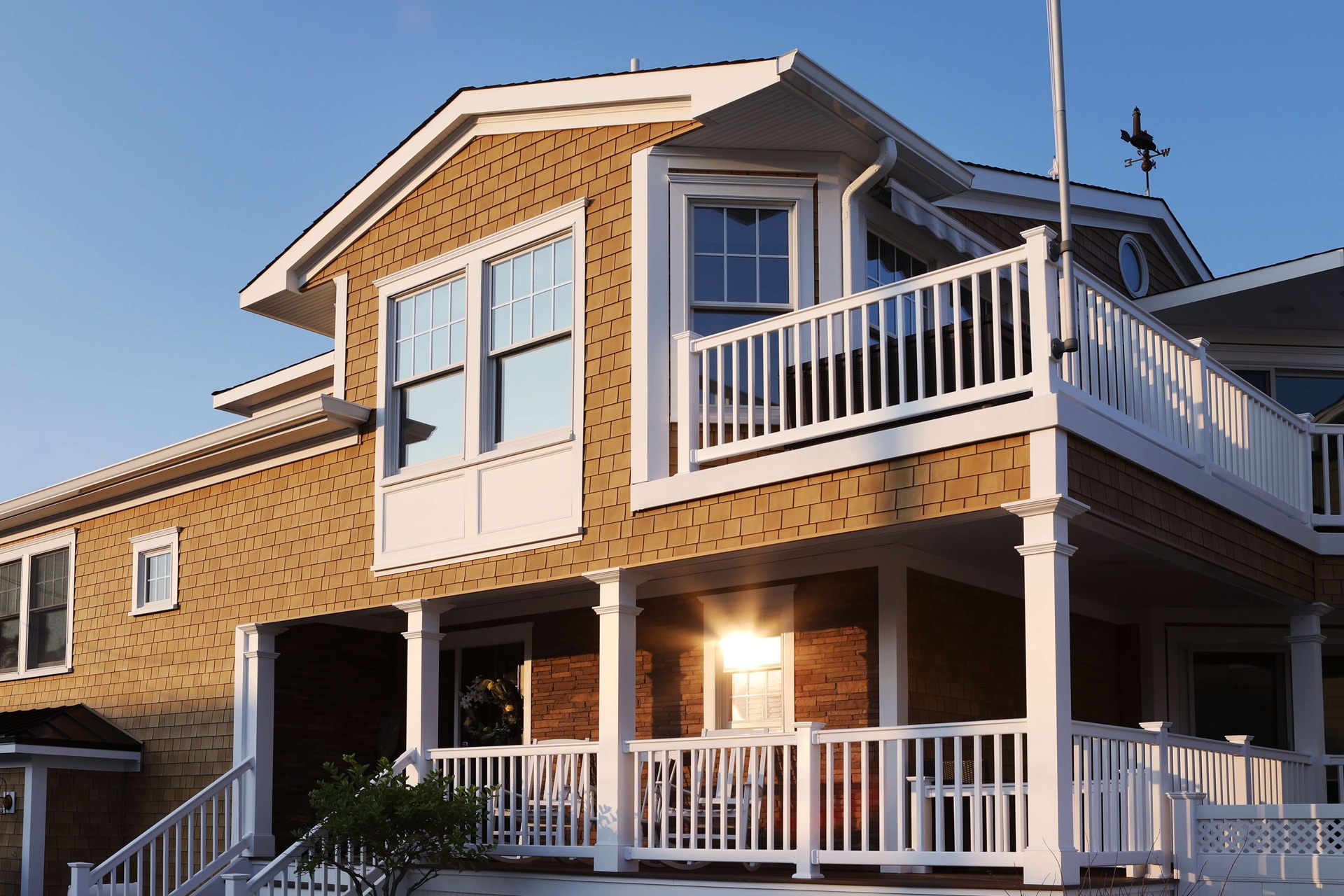 Start your summer home renovations today with these trending window ideas.
Spring is here at last, which means summer will be here before you know it! April through September is a popular time of year for home renovations. Depending on your climate, the weather can be perfect for upgrading or remodeling your doors, patio doors, windows, and more.
If you want to remodel your home for summertime style and comfort, spring is the best time to start making plans for the kind of new windows you want to install or any adjustments you want to make. Even the most basic DIY projects take time. Getting started early is key to meeting your timing expectations.
Good news — you can start by checking out the hottest new window designs right here. We've collected top trending window ideas that are perfect for maximizing summer sunshine, improving airflow in your home, adding a focal point, and more. Let's dive in and check out some of these great designs in detail.
1) Let light in with floor-to-ceiling windows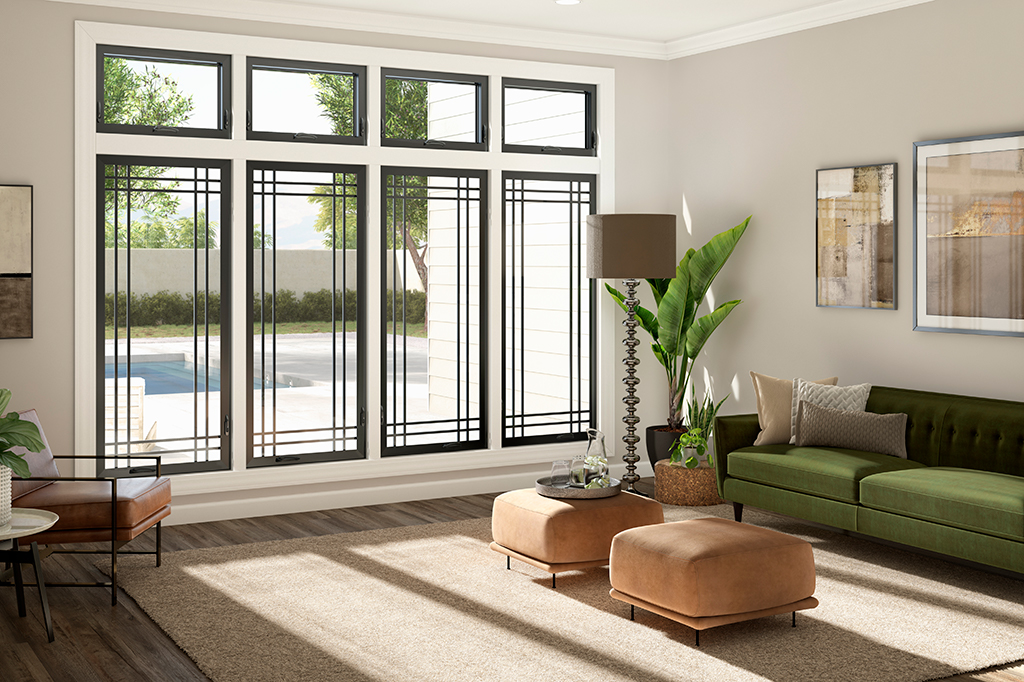 Summer doesn't just bring rising temperatures — it also brings sunshine! You can welcome some of that natural light into your home with floor-to-ceiling windows. After a winter of being cooped up indoors, floor-to-ceiling windows can help you refresh your home and reconnect you with the outside world by letting in lots of light and fresh air.

Fortunately, the look of floor-to-ceiling windows is not only dramatic, but it can be versatile too. Expansive picture windows will frame your colorful summer setting and can be used in combination with overhead transoms or awning windows below so you can still allow for seasonal ventilation. You can also get a floor-to-ceiling look using single-hung or double-hung windows in combination with lower or upper transoms, allowing you to open the main window area.
While you're selecting the style of windows you'd like, consider the many materials, finishes, and frame colors that might allow you to perfectly match your home's existing aesthetic. Black window frames are still on trend and can be used on the exterior, interior, or both.
2) Make the most of your home's AC with energy-efficient windows
Keep cool, save money, and do your part for the environment by investing in energy-efficient windows. Featuring frames of high-quality materials like wood, fiberglass, and vinyl, energy-efficient windows leverage multiple panes of glass to seal in cool air and keep the summer heat out. If you're looking for something affordable in more ways than one, vinyl energy-efficient windows are the way to go.

In addition to impressive savings on your energy bill over the years, energy-efficient windows can also potentially add thousands of dollars to your home's selling price. They're always on-trend, helpful to the environment, and are sure to provide an excellent return on your investment.
3) Boost curb appeal and interior space with bow windows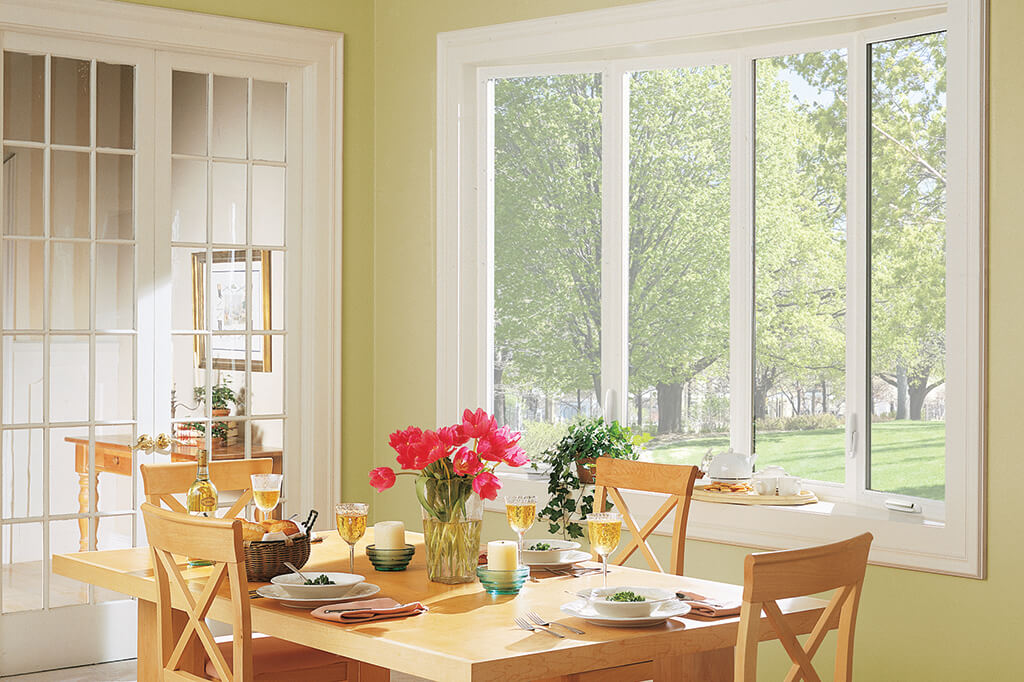 Maybe you're looking for something that takes advantage of the extra summertime daylight and adds some practical value to your home. If that's the case, you might consider installing bow or bay windows.

Bow windows feature three or more windows in a curved arc, adding a feeling of extra square footage as they extend just beyond your home's wall.
The sky's the limit in terms of what you can do with that extra ledge space. For instance, why not add some summer style to your home with sun-loving houseplants, like sago palm, aloe vera, or African milk bush?
Even after summer fades into fall, bow windows will add tons of value to your home by:
Increasing natural light.
Improving ventilation.
Enhancing your home's curb appeal.
4) Keep summer sunshine and storms in check with impact windows
Most people think of impact windows as top choices for homes vulnerable to coastal storms or inland tornadoes. While impact windows are built to last, they have another summer-specific advantage: UV ray protection.

Durable impact windows feature laminated glass that filters 99% of UV rays. In the summer months, when the sun is shining at its peak, that filtration effect can be valuable by helping:
Protect your carpet and furniture from UV-related degradation.
Prevent your drapes from fading.
Keep your home's temperature low.
Absorb and deaden sound from high-traffic, industrial, or airport areas.
5) Even on a rainy day, awning windows can provide ventilation
What about those summer days when you want some fresh air but rain spoils your plans? Awning windows are the perfect solution.

Designed so they open outward from the bottom, awning windows are ideal for boosting your home's airflow while simultaneously protecting you from the rain.
Like casement windows, awning windows are known for their low air infiltration ratings, which help keep the hot, dusty air out and your conditioned air inside. You can find awning windows in a wide variety of styles and custom sizes, so they're perfect for room additions or replacement projects.

6) Treat yourself — and your windows — with shades, drapes, and more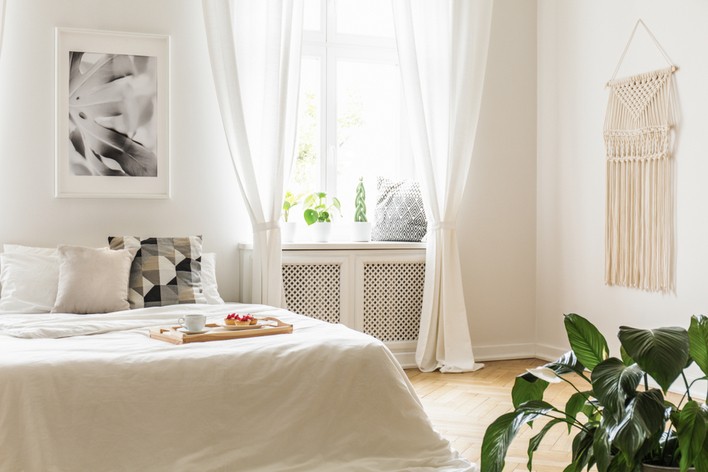 What if you're already in love with your beautiful windows, and they just need a finishing touch to block out the heat or complete your home's summertime décor?

Window treatments might be the answer, offering practical benefits or a fresh look to your home. To make your windows more suitable for the summer, try adding movable or adjustable treatments to let light in during the morning and keep heat out during the afternoon.
Trending summer window treatment ideas include:
Shades of any fabric you like. Roman shades are always a good option, thanks to how easily they fold up when it's time to let in the morning light. And they can thoroughly black out light when necessary. Roller shades are also an option when you need to control the light in a room.
Wide-slat blinds that you can easily open and close with a twistable lever and raise and lower either manually or with the touch of a remote control. Blinds come in all kinds of materials and colors, such as natural wood, vinyl, and fabric.
Sheers — lightweight, semi-transparent drapes or curtains hung from elegant curtain rods for a more formal, light-controlling aesthetic.
Wood valences can add definition to windows while covering the rolling mechanisms of shades.
Traditional plantation shutters can add elegance to a room while controlling light and privacy.
These ideas are just a few examples of the improvements you can make to your home this summer. But be sure to start your renovation planning so that your new windows and doors are ready to go in the fall! We'd love to help you begin your home renovations with a free consultation, either in-home or virtually. With over 25 years of home renovation and remodeling experience, we're well-equipped to assist with any of the above summer window designs. Contact your local store today!
---