Back to Blog
Black Windows: This "On Trend" Style Has No Beginning or End
Ready to get Your New Windows?
Window World offers free in-home consultations! Click below to schedule today!
Get started!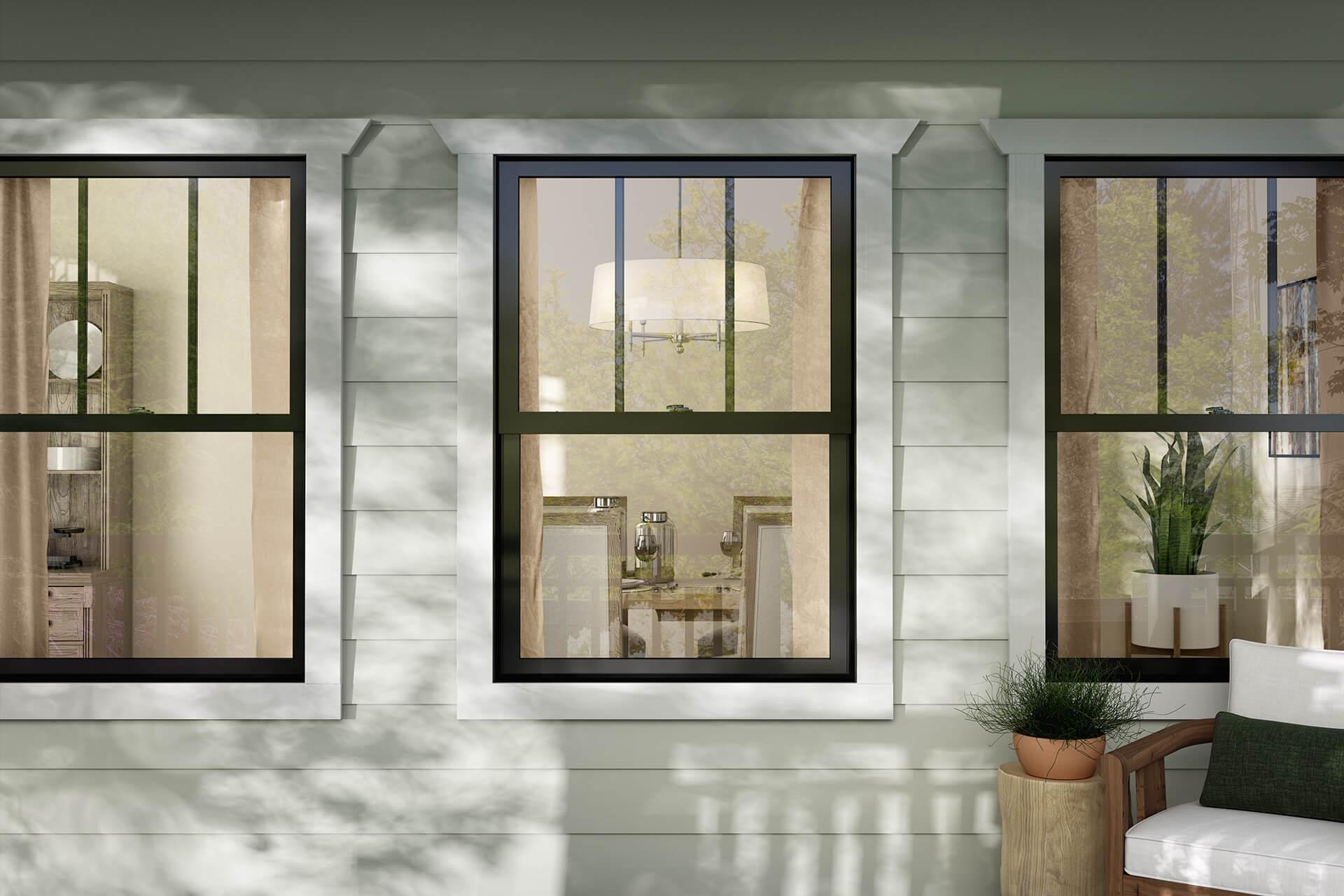 Where and when did the trend toward black windows begin?
It dates back to the warehouses and factories of the 19th century. Today, you can find black windows in the fabulous loft condominiums of inner cities and the repurposed mill buildings of rural towns.
Although they've been around for a while, there are no signs of dark windows going away anytime soon. This trend may be at the height of its popularity now, but this is most likely due to its classic roots. Black windows work impeccably well with many home designs — from farmhouse to modern and many styles in between.
Decorating magazines and websites are full of examples of the black window style. In new builds and renovations, this look can add a dose of "wow," but will they be appropriate in your own home? There are a few things to consider.
Why we love black windows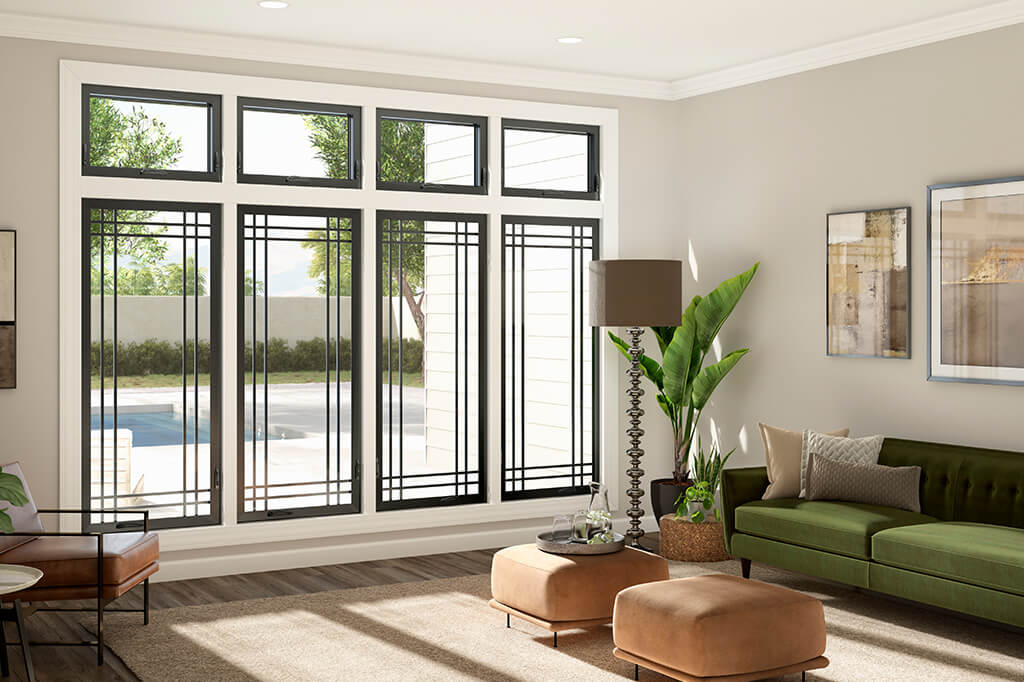 The definition of style
Black windows add distinctive style and definition to your home both inside and out. As you browse through photos of houses with these windows, you may be struck by the dramatic effect they create. You'll usually see exteriors shot at night with rooms lit up from the inside like lanterns. Interiors are commonly styled with white walls, giving them a modern art gallery effect. This is not a reserved or quiet look. Although black windows do not scream, they are designed to make some noise.
They draw the eye to your view outdoors
Almost like an optical illusion, black's negative properties make the interior sash and grid disappear so that your eye is drawn to the outside view. Just as adding a simple black frame to a painting directs your gaze to the art itself, black windows do the same for your view.
No need for window treatments
These windows are designed to be seen and make an impressive statement. There's no need to cover them with heavy window treatments or blinds. It's better to invest in attractive bathrobes if privacy is an issue or choose windows with a white interior finish. No matter what color sashes you choose for the inside, be sure that the exterior color is consistent throughout.
Pretty at night
On the outside, these windows reflect sunlight and clouds and showcase fabulous sunsets at dusk. Then, when the lights come on inside, they make a warm and inviting statement.
Plays well with white
The modern farmhouse is a knockout with double-hung, black frame windows, especially since they usually have white- or light-colored exteriors. Inside, white walls create a chic, modern look when paired with dark sashes.
A few things to consider …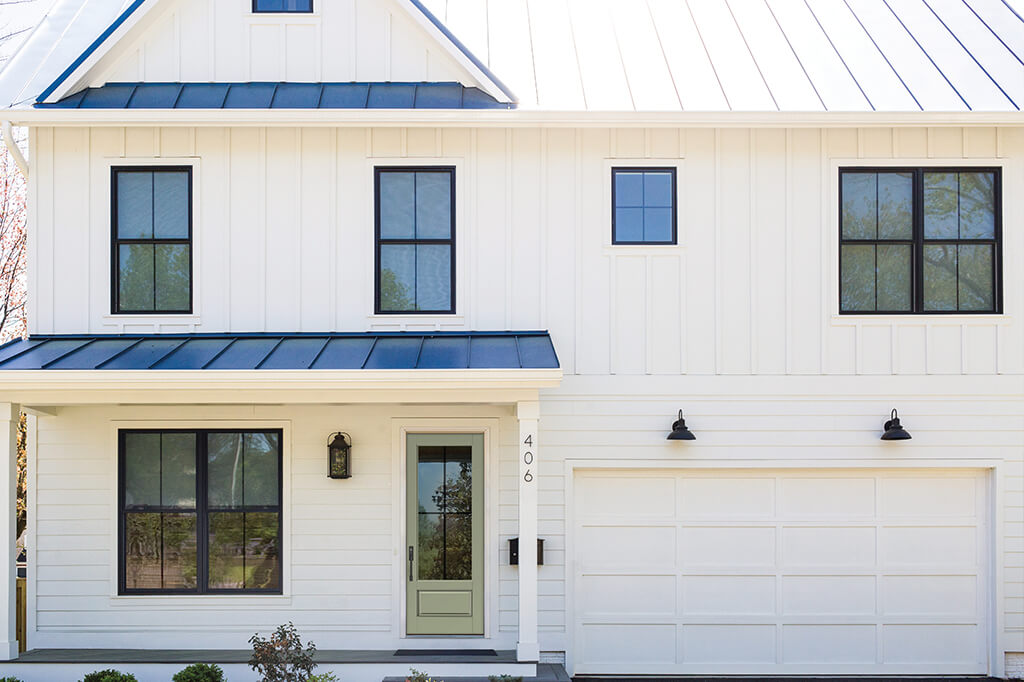 If you require privacy
Although it seems a shame to cover these gorgeous windows with window treatments, privacy and light control can be a necessity. If that's the case, take a look at window coverings that can be fully drawn away during the day, such as curtains on rods that allow space for the drapery to clear the window. Roman shades and roller shades can be pulled above the window and hidden by a valance.
The best of both worlds
If your taste or needs require window treatments, you may want to select vinyl windows with black exteriors and white or off-white interiors. This way, adding white plantation shutters, patterned drapery, or roman shades won't fight the distinctive lines inside.
Interior decorating with black
While black goes with everything, it makes sense to tie in the windows with a touch of the same color in your décor. Pillows, black-framed art, and dark countertops or cabinetry hardware can tie your look together. And black chair or sofa legs, lampshades, or an iron chandelier can make an even bigger impact.
Daytime disappearing act
These windows tend to disappear from sight during daylight hours, especially when they are shaded or have no interior coverings. This can create a sort of "black hole" effect, reducing the overall impact you're looking for. Be aware of how sunlight plays against your home's façade throughout the day before making a decision.
Add a pop of white to dark exteriors
If you think black windows on a dark exterior would look a little dreary, consider adding some white trim around them, once again adding definition and allowing things to stand out.
Whatever your thoughts, plans, and dreams are about any exterior renovation — including an update with black windows — the professionals at Window World will be happy to discuss your options. We can arrange a free consultation, virtually or inside your home. Contact your local store now.
---