Ready to get started?
Window World offers free in-home consultations! Click below to schedule today!
Get started!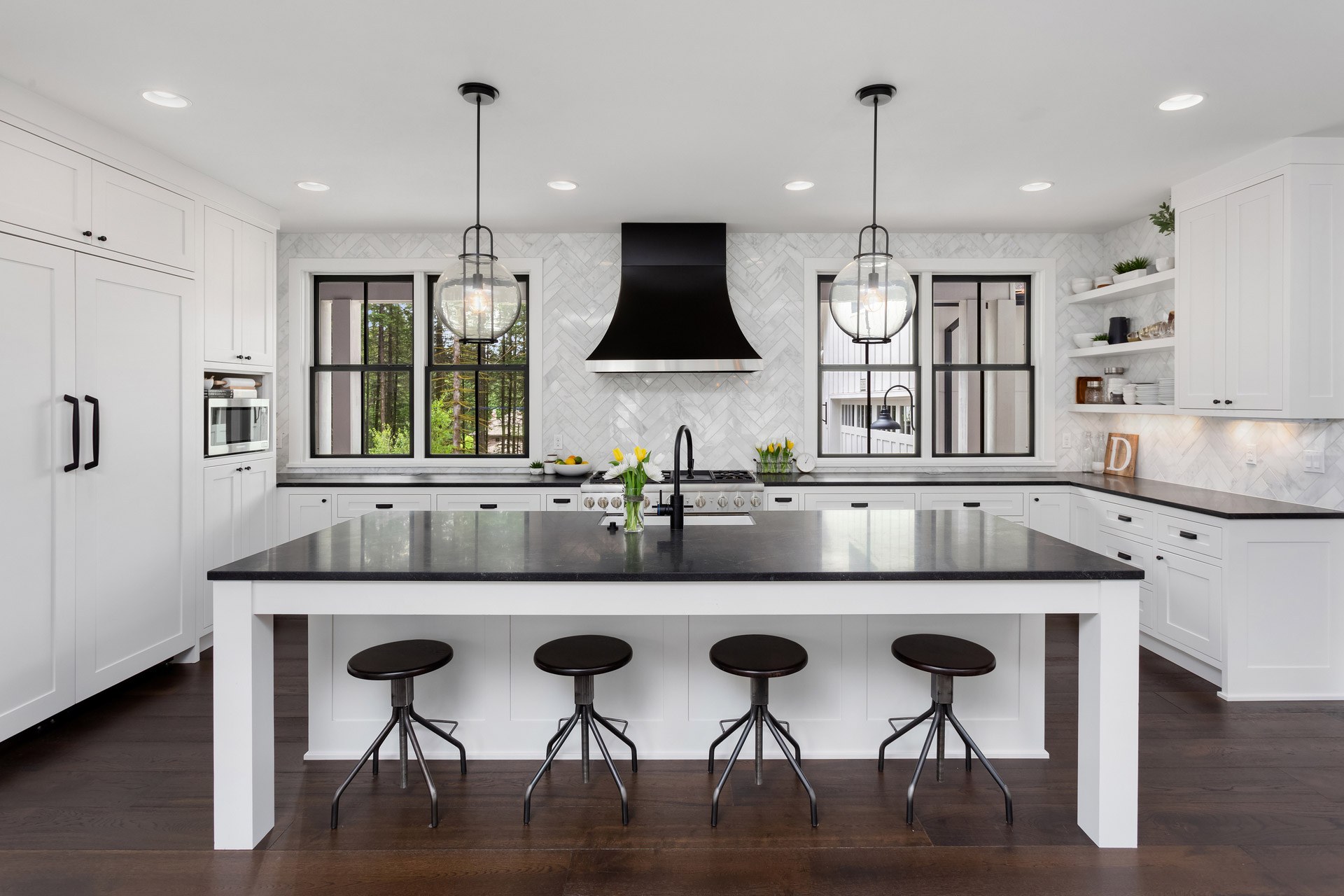 These kitchens, y'all!
If there's one thing we love about social media, it's the unending supply of inspirational content for remodeling your home.
Splashy colors, new appliances, and cutting-edge designs are everywhere on social, and it's fun to use them when imagining what your home might look like with a few choice updates.
Along with Pinterest, Instagram is our favorite platform for inspiration, and we've recently found a beautiful collection of kitchens on the 'gram that has us craving new cabinets, fresh paint, and a funky backsplash.
So let's look at some of the best kitchens on Instagram. If you see anything you like, take note, and use it when planning your next upgrade.
The classic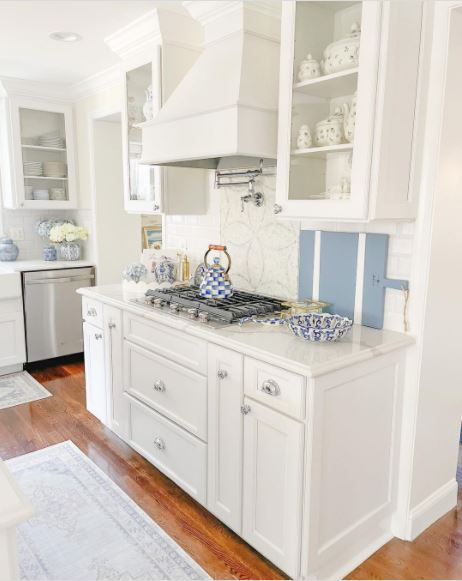 The color white and kitchens go together like peanut butter and jelly. White is welcoming and clean, and it makes any space feel bigger. Plus, when you use white in a room, you're able to add accent pieces that pop. This kitchen uses a beautifully stained wood floor and blue kitchenware to create a soothing yet elegant vibe.
White kitchens are timeless, and they aren't going anywhere anytime soon.
A dash of this, a splash of that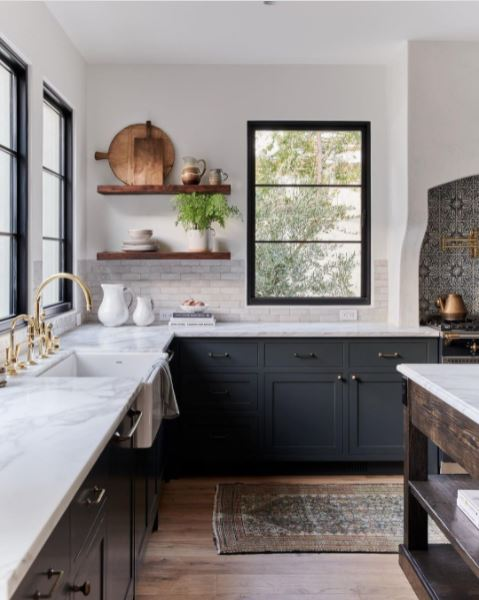 We LOVE this farmhouse-style kitchen. It has something for everyone: sleek, black-framed windows, a beautiful dark wooden island, and cabinets in the perfect shade of blue. Not to mention a gold faucet that creates a unique finishing touch. And have you seen that apron sink? #goals
If you're going for that magazine-worthy look, this is a great place to start.
The "power floor"
Sometimes, a great kitchen is all about the floor. This one uses a gray mixed pattern design to create just the right amount of visual interest. You don't always want everyone's eyes on your floor, but when done right, it's a bold and impactful move.
Don't be afraid to go beyond the norm with your floor. If you lack space, it can make all the difference.
Yin & yang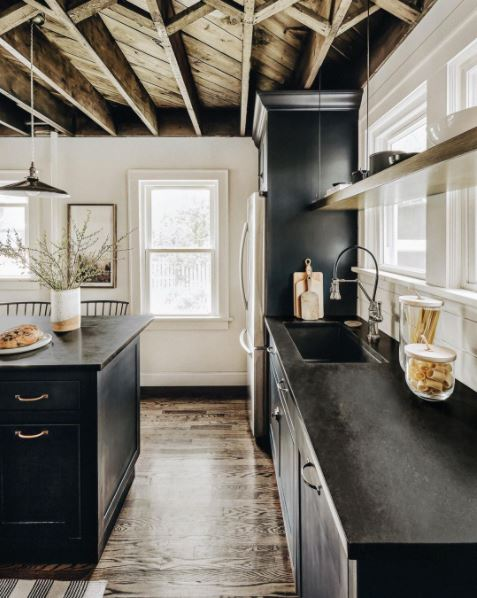 Black can be an overwhelming color, but this kitchen combines it with dark wood and white to create a beautiful balance of light and dark. The exposed carpentry above and stained floor below give this room a rustic and welcoming feel. And the black cabinets leap off the white walls to create an attractive contrast.
Ceilings don't have to be enclosed or finished, and this kitchen proves it.
Butcher block for the win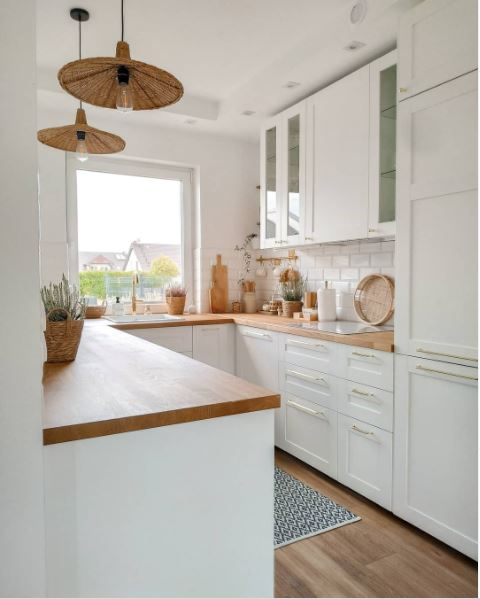 This classic white kitchen uses a sprawling butcher block countertop as its centerpiece. Bright white cabinets and a large picture window above the sink make it seem big. And the lightly finished countertop and wooden décor give it an extra dose of charm.
If you like to cook, check out butcher block countertops. They're attractive and functional.
Long live wood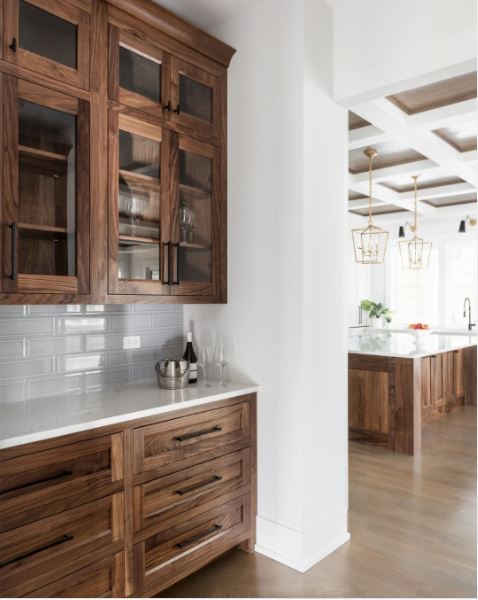 Don't be fooled. White isn't the only color that looks good on kitchen cabinets. This design from @lauracollanderinteriors uses a light stain and glass fronts to let the woodgrain pattern within shine. Gold light fixtures and stained coffered ceiling panels bring this white and wood paring to life.
Bonus: Stained cabinets usually look cleaner for longer than white ones, and that's a plus.
Green with envy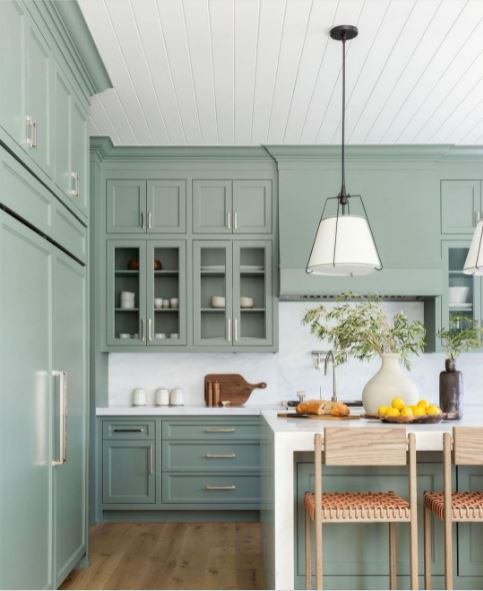 If you're looking for something different when it comes to #kitchendesign, this room might be your muse. A white clapboard ceiling sets the stage for stunning green cabinets below. And the hardware, chairs, and light fixtures are subtle yet unique.
P.S. Although it's really a gray-green, this color's called "Castle Gray."
The future is now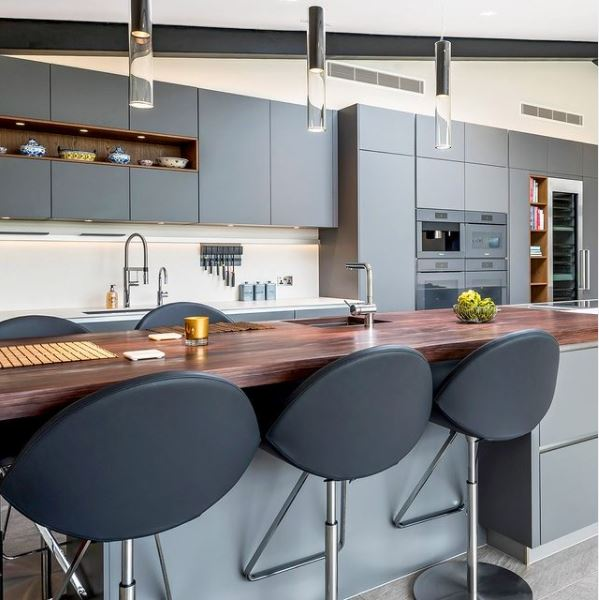 If #moderndesign is your thing, this kitchen checks all the boxes. KCA Kitchens says, "We designed this kitchen in a contemporary style with bold angles to complement the architecture of the property. The cool grey and wood colour scheme ties in with the minimalist interior running through the whole home."
We're not sure if it's the sleek butcher block counter, the spacey light fixtures, or the swanky chairs, but we're big fans of this style.
When accent is everything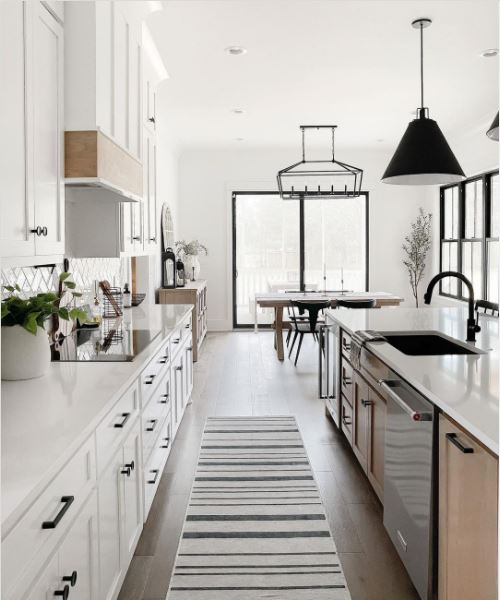 This design does so much with so little. By focusing on hardware and accent pieces, this otherwise ordinary all-white kitchen comes alive. The cabinet handle sets and sink faucet stand out proudly in a sea of white. The lampshades and black-framed windows complete the look from every angle. And the singular plant on the counter jumps off the screen.
Making a splash with plants, candles, or kitchen décor is easy when your palette is this clean.
Navy and gray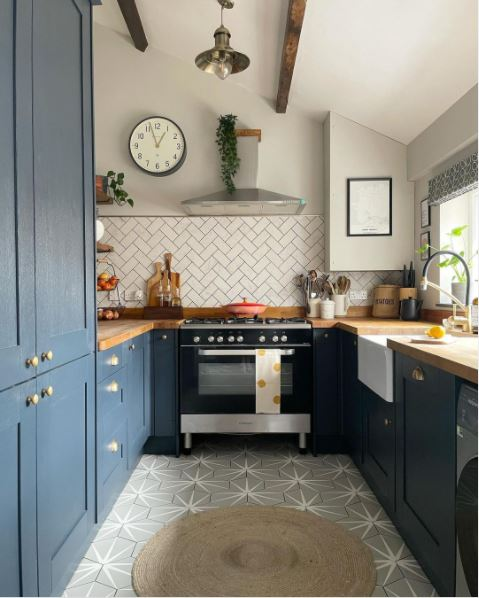 By using the classic pairing of navy and gray, this kitchen feels welcoming, warm, and oh so fun to cook in. A wooden butcher block countertop and apron sink give it a rustic functionality and farmhouse feel. And the oven is the star of the show.
This room was made for cooking, and that's just what it'll do!
Color is life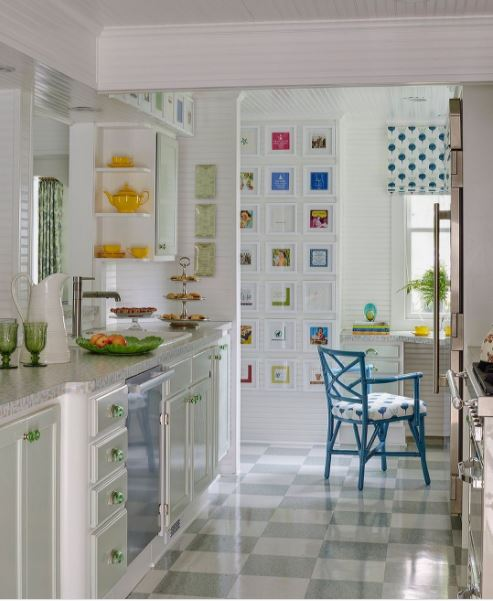 If you love color, patterns, and just a touch of 50's flair, this kitchen could be your culinary soulmate. A beadboard ceiling and walls provide a cottage-like feel, and the deliberate use of color in dishes, wall art, and cabinet hardware creates a vibrant personality that's hard to ignore.
*Floral patterned house dresses not included.
The power of powder blue
Powder blue cabinets do all the work in making this room a comfy retreat from public life. Blue is a welcoming color that often brings feelings of calmness and serenity. Using white as an accent color in the moldings, floor, and countertop enhances the peaceful vibe. And the sunny window above the sink is the proverbial cherry on top.
If you're looking for a fairy tale kitchen, this is it.
The perfect view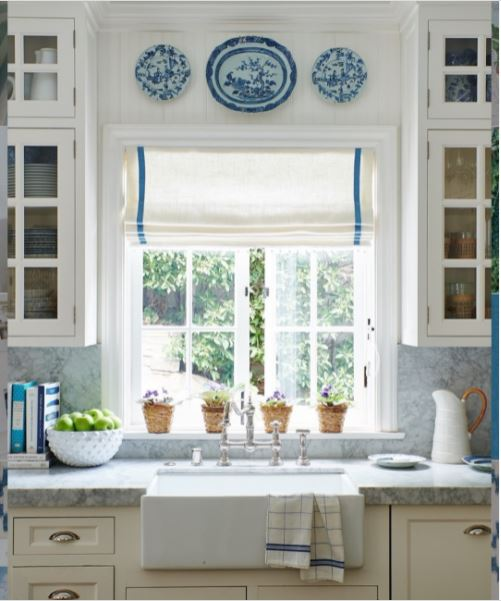 In this kitchen, it's all about the view. And that view's framed perfectly with an over-the-sink casement window — perfect for uninterrupted views in hard-to-reach spaces. A farmhouse sink and glass cabinet doors add an extra layer of cozy.
We could make memories in this kitchen all day long.
Explore more:
If you're feeling inspired and ready to start your next big remodel, let us know! Our expert Design Consultants are happy to discuss your plans and provide a free quote whenever you're ready.
If you're finished with your project, share it on Instagram and tag us! We love to see the amazing homes you create. #WindowWorld #MoreThanJustWindows
---