Ready to get started?
Window World offers free in-home consultations! Click below to schedule today!
Get started!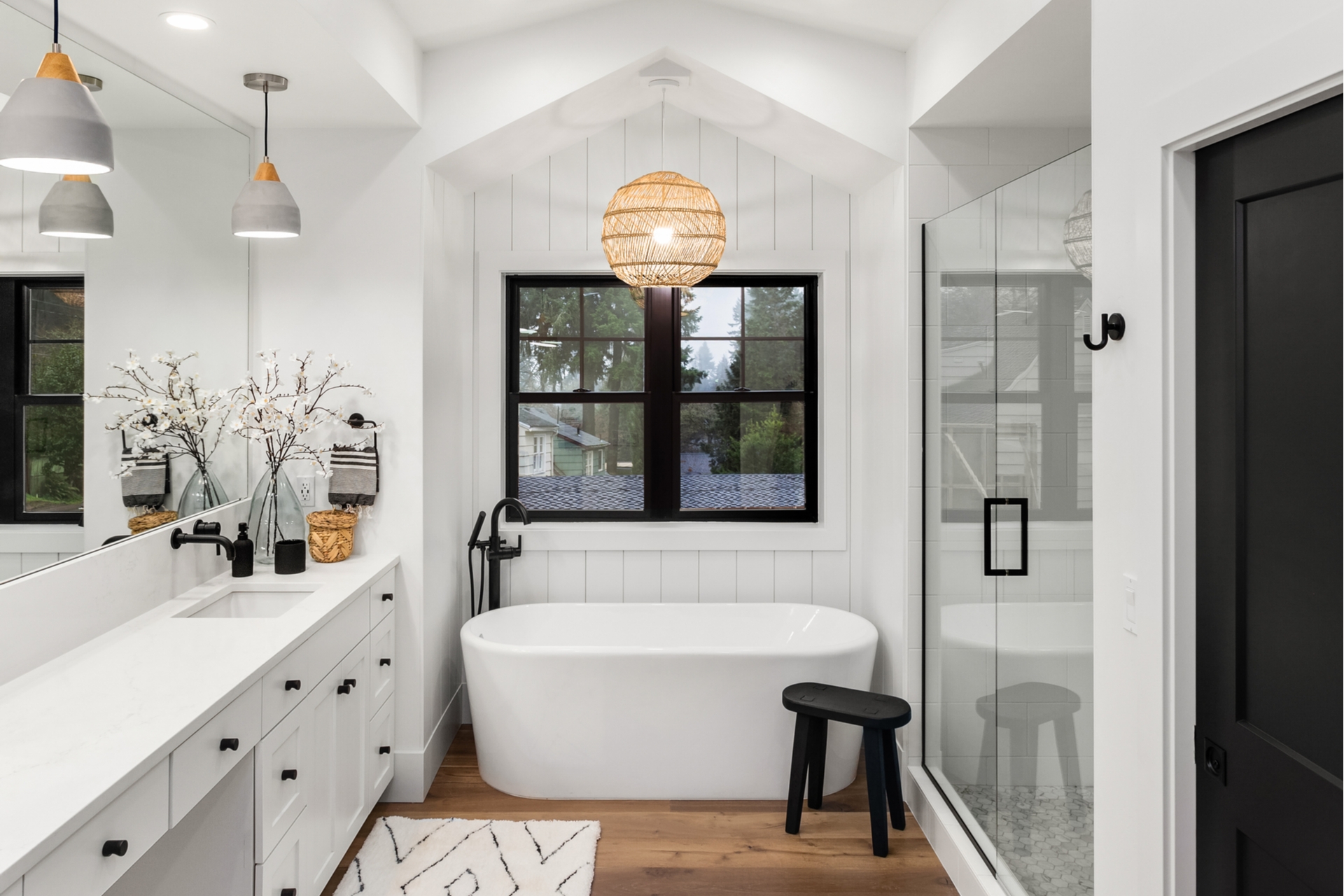 Move over HGTV, these #bathroom designs from Instagram are everything we need.
We all spend plenty of time on social media.
Funny cat videos, pictures from friends, dances we don't understand but can't stop watching — there's something for everyone. And that includes those of us who are ready to make a change with our home décor.
The good thing is there's plenty of inspirational home content online. You can find trendy new colors, clever DIY hacks, and unique decorating tips on every platform. And Instagram, a social network based on sharing pictures that make you go "Ohhhhhh," is one of the best when it comes to #homeinspo.
With that in mind, we've created a list of our favorite Instagram bathrooms. Some of them feature new color combinations we hadn't thought of. Others show us how to get the most out of a small space. And all of them are just plain gorgeous.
So, grab the popcorn, kick up your feet, and let the scrolling begin.
Small but welcoming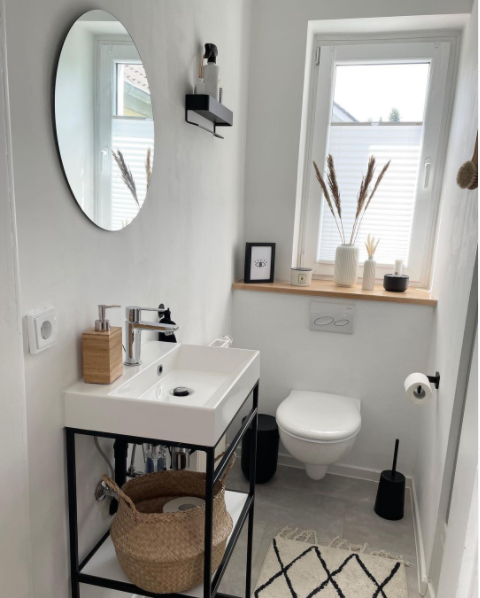 Mirrors in fun shapes (especially circles) have become a popular trend in bathroom design. We love how this one makes a small bathroom feel welcoming. The mirror's shape contrasts nicely with the rectangular window in the background. And the sleek line around the perimeter makes it stand out from the wall instead of blending in.

Brass & glass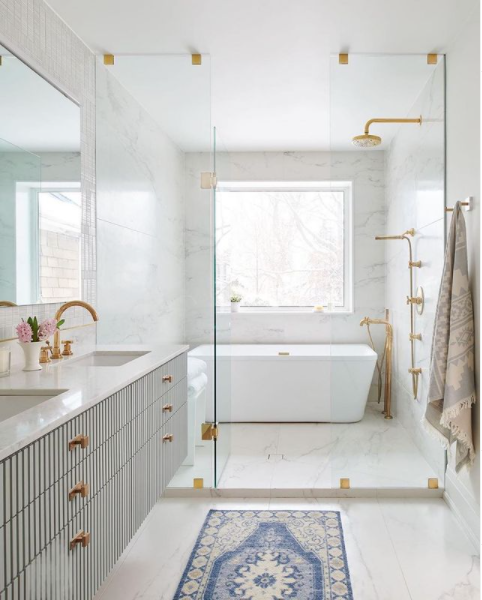 Never underestimate the power of brass and glass. We love how this home uses fluted details on the cabinet faces to stand out from the otherwise simple design. We'd eventually get tired of polishing all that brass, but the rug can stay forever.

When wallpaper's the key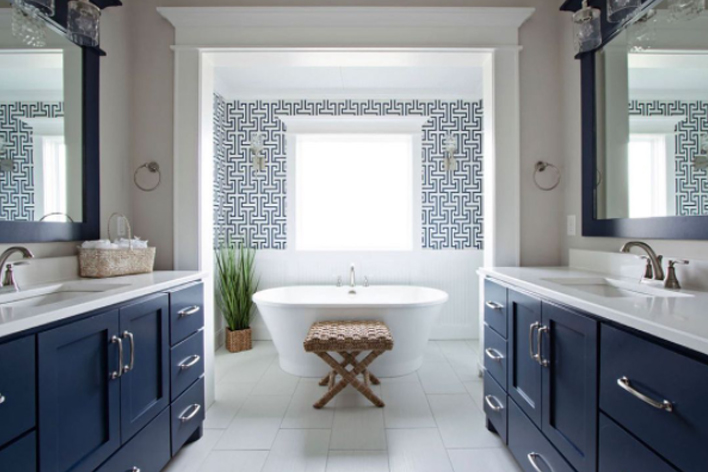 The symmetry created with the vanities in this bathroom spotlights the beautiful tub and bathing area in the adjoining room. Plus, the Greek key wallpaper both matches and stands out from everything else.

Clean & pure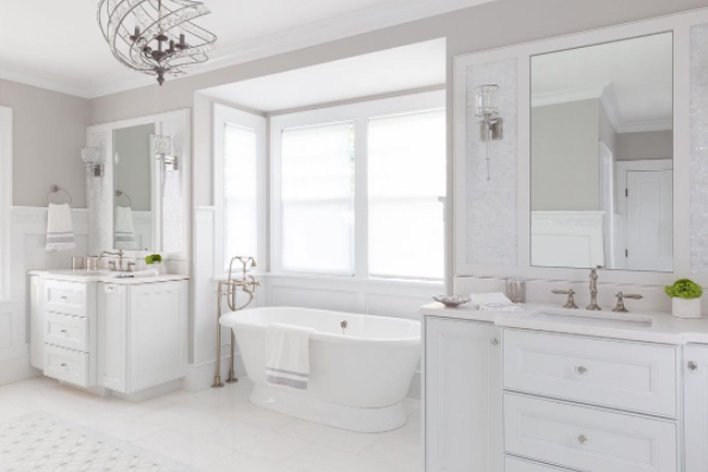 There's something classically elegant about an all-white bathroom. The color is inviting, clean, and peaceful. This master bath uses attractive fixtures, knobs, and plumbing to create a friendly yet sophisticated space.

Beach vibes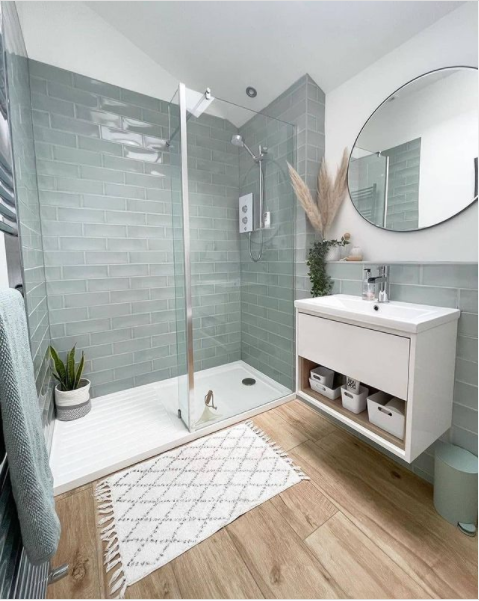 We love the welcoming, beachy feel of this bathroom. The green color pairs perfectly with white to make a smaller-sized room seem open and accessible. We also adore this shower. Escaping here to decompress after a long week would be an absolute dream.


The at-home spa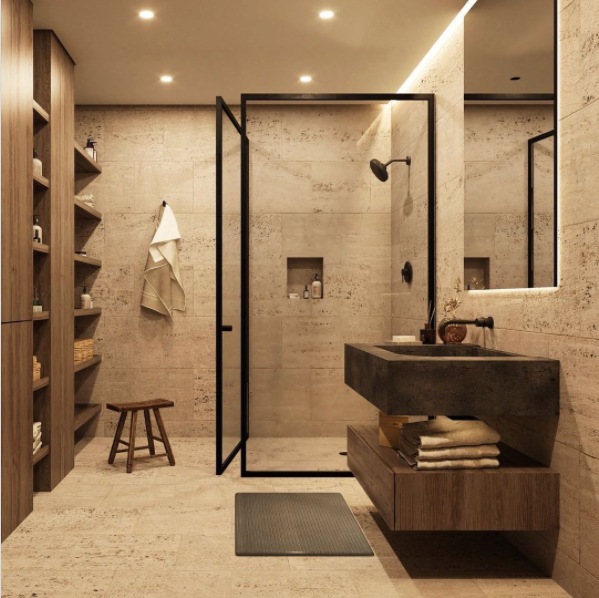 This bathroom screams luxury spa or all-inclusive resort. The enclosed glass shower is built right into the room, using the same wall tiles throughout to create a seamless transition. There's also ample storage on the wall. And just look at that sink!

The power of gray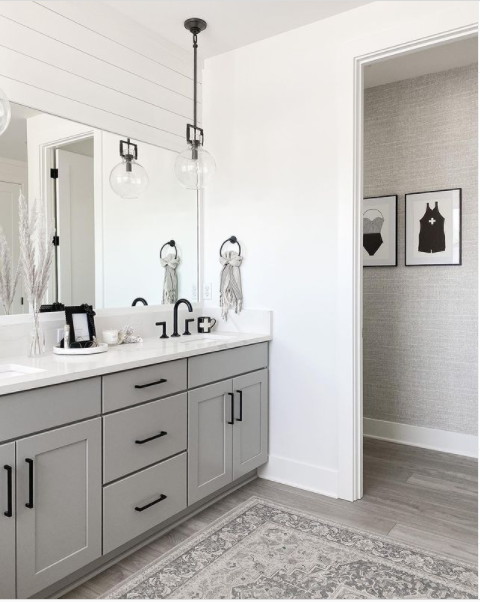 The monochromatic details in this room are everything. From the framed pictures on the wall to the carefully chosen rug, it all works.

A modern escape
If modern design is your thing, this image offers some wonderful bathroom remodel ideas. The freestanding tub, hardware-less cabinets, and sleek tile walls and floor make this a future lover's dream. And remember the circular mirror? We love how this one contrasts with the sharp, angular lines elsewhere in the room. A perfect choice!

A little nature, anyone?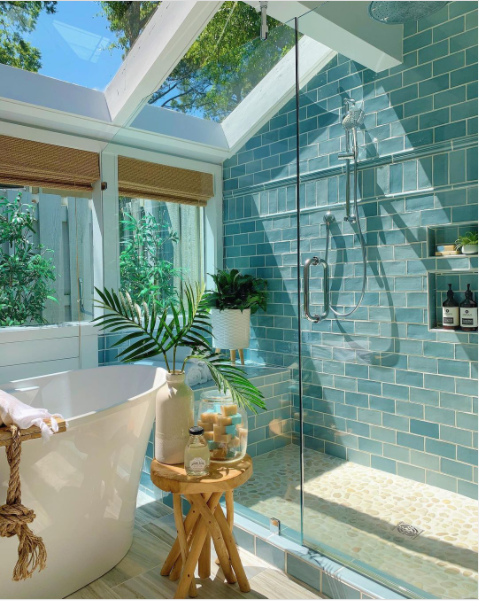 Leafy green plants, natural accent pieces, and lots of glass make this bathroom paradise for anyone who loves nature. We adore the turquoise tile they selected for the shower wall, and the floor tile is a perfect complement.

Shower is life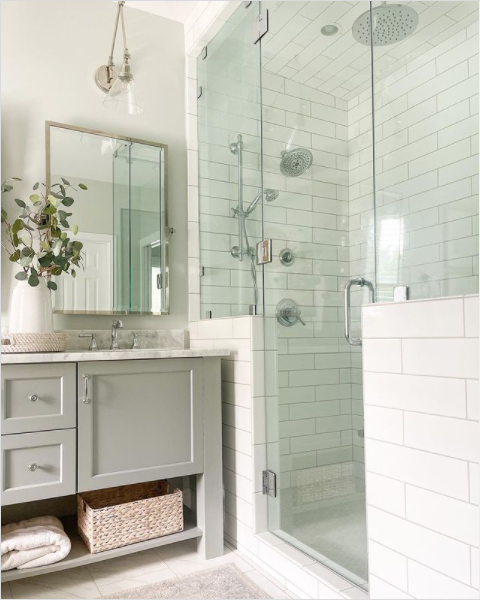 This bathroom's all about the shower. A glass surround makes the small space seem roomy and inviting, and the shower itself is a steam shower. (See how the glass goes all the way to the ceiling and floor?) Long hours at work will melt away the minute you step inside. The vanity and wall color also do a fantastic job giving this room some personality without making things feel cramped.

Details matter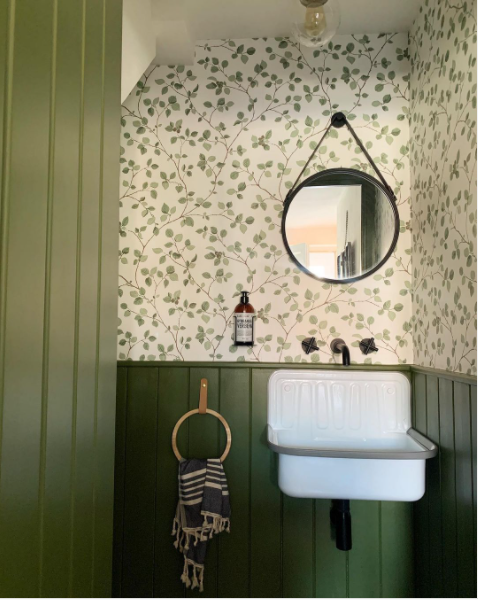 A bathroom doesn't have to be big to be memorable. This quaint little lavatory uses colorful wooden paneling, lively wallpaper, and a cast iron sink to create a lasting experience.

Now that's a tub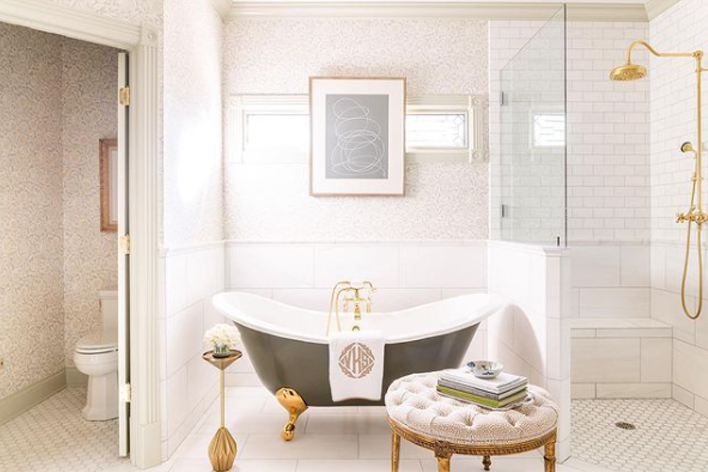 The original caption from this bathroom's designer tells us that "every space needs a grounding element, and the custom finish on this clawfoot tub really anchors this master bath."

We couldn't agree more.
When the stars align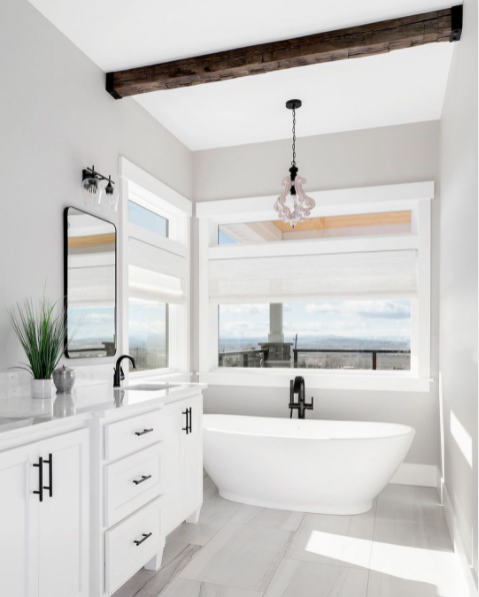 You name it, and we love it. The exposed wooden beam? The beautiful, open window design? The perfect wall color and trim? How 'bout those striking black fixtures and hardware? Yep, we love it all.

There's nothing like scrolling envy-worthy design pics to get you in the mood for your own home transformation. Whether you're building a whole new bathroom, looking for new siding, or just adding a window to bring in some light, our expert Design Consultants can help you find the perfect combination of features and style. Get started with a free quote today.
If you're finished with your project, share it on Instagram and tag us! We love to see the amazing homes you create. #WindowWorld #MoreThanJustWindows
---