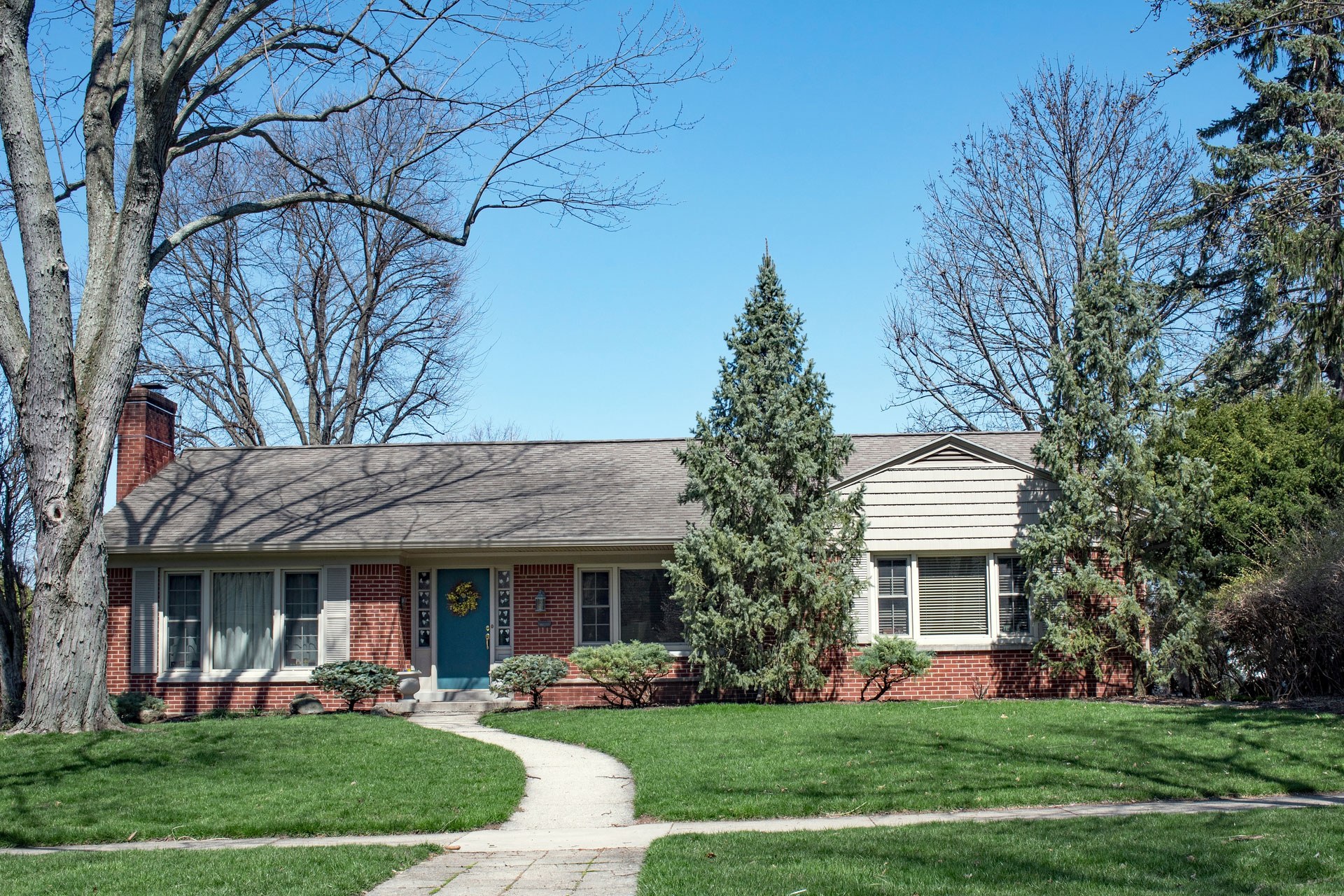 How to update the exterior of a ranch-style house.
The "ranch house" has been an essential part of American architecture and American living for nearly a century. Although some dictionaries define it as a home style appropriate for ranch living, the popular ranch-style home we know and love is said to have been born in 1932 by San Diego architect Cliff May. Hallmarks of the style revolve around the one-story design, often built with wood siding or simple brick with shallow-pitched roofs and deep overhangs.
After World War II, the style took off as these homes were quickly purchased by soldiers returning from war looking for simple, affordable homes to raise their families. The easy-living, ground-level designs made the most of outdoor living, usually opening out to patios used for relaxation and entertaining. Undoubtedly, the ranch home contributed to the popularity of outdoor barbeques and neighborhood gatherings.
By 1950, nine out of ten homes built in the U.S. were ranch homes. But what goes up must come down, and ranch houses fell from favor in the 1970s for two-story homes with more ornamentation and traditional colonial style.
However, a whole new generation of homeowners is appreciating the original ranch-style homes today and finding the simple architecture appealing for its ease to update and similarity to mid-century style homes. Ranch homes are now the darling of home improvement fixer-uppers. In fact, in a 2018 Harris Poll of more than 2,000 Americans, 41% rated the ranch home among their favorites.
It's clear the ranch house is here to stay. So let's look at a few ways to make the most of these popular, livable, and affordable homes.
1) Add differing heights in landscaping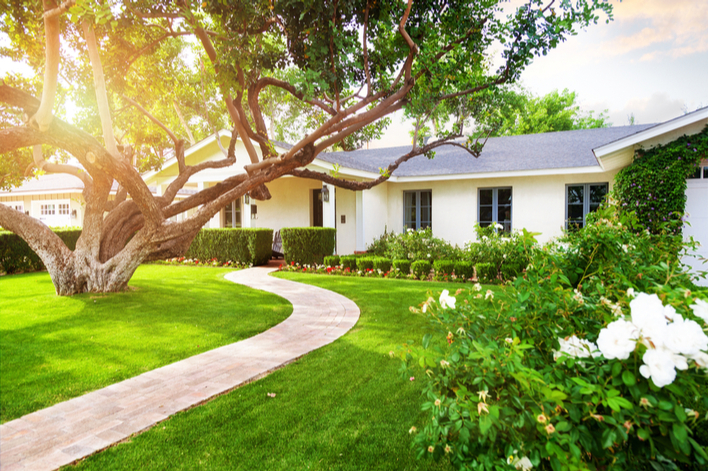 Since ranch homes are typically one story with horizontal lines and a shallow roofline, it helps to break up the flow with some vertical height elements like landscaping, potted plants, or decorative detail. Adding trees in the front yard can add interest, shade, and curb appeal, too.

2) Draw attention to the front door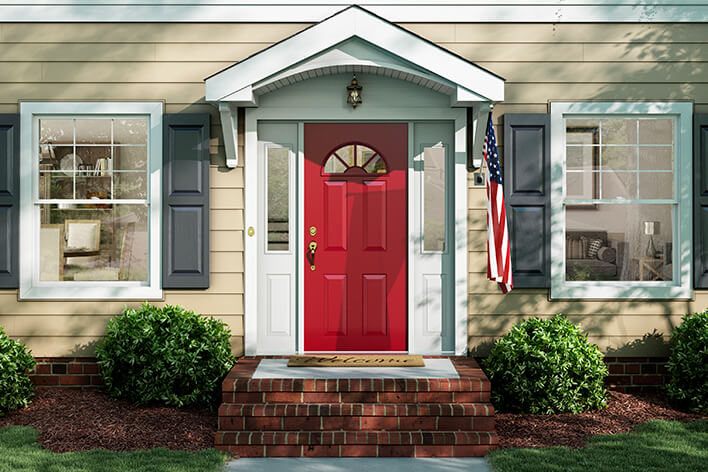 Typically, the façade of a ranch house is sleek and simple. But the doorway itself can set a modern, captivating tone. Contemporary single entry doors with a wide sidelite window can add attention, while double doors add a more formal tone. Spice up your exterior color palette with a bold door color like yellow, red, or turquoise to add a pop that draws the eye.

3) Add a porch or patio area to the front of the home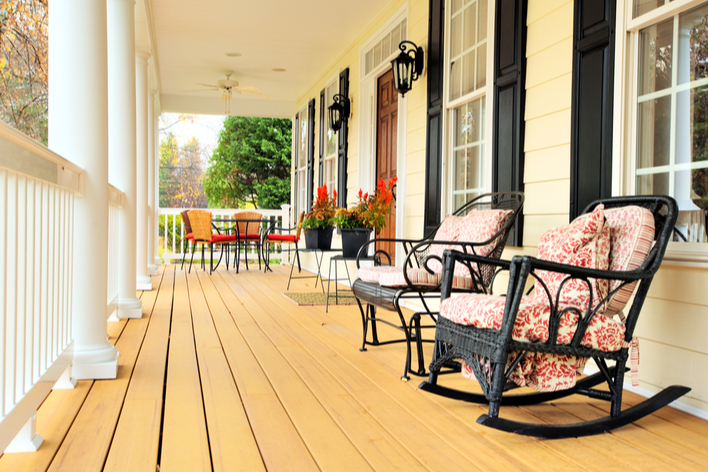 The thing about ranch houses is their connection with outdoor living. Sure, you'll often see sliding patio doors around back opening to an outdoor entertaining space, but how about creating a similar effect at the front of the home? A brick or flagstone patio next to the front entry or walkway can add personality, charm, and an invitation to meet the neighbors.

4) Horizontal lines in fencing and house trim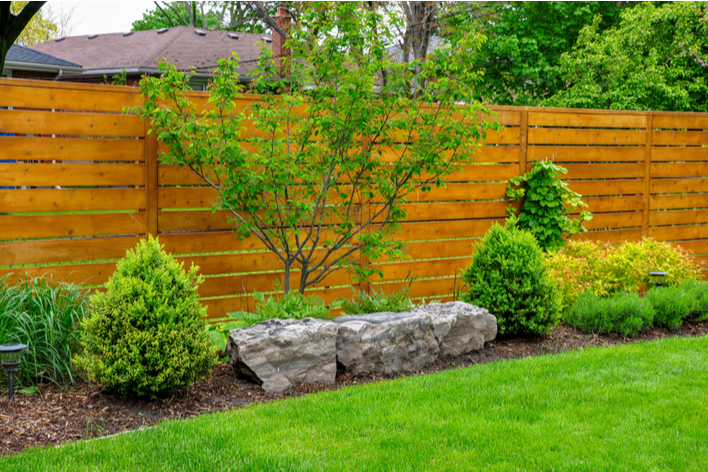 Ornamental fencing or house trim detail should keep the horizontal lines of the house itself. Wide horizontal planking adds a contemporary touch. Add some large, modern house numbers to make an easy decorative statement.

5) Open interiors by removing walls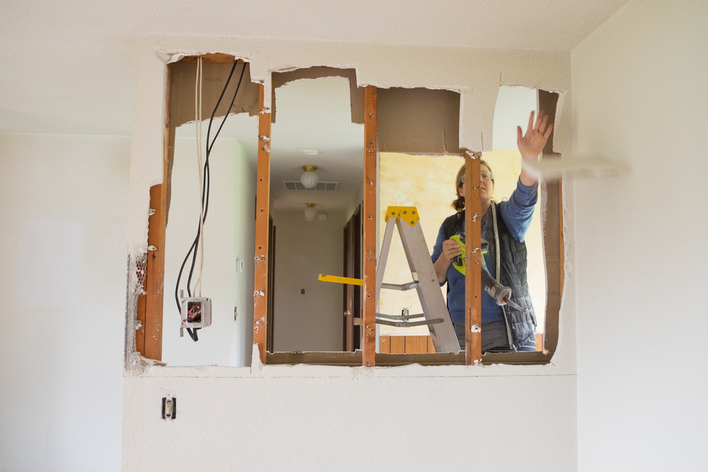 Although original ranch houses made the most of wide-open outdoor spaces, their interiors did not always keep the same open concept. Yes, some boasted great rooms rather than formal living and dining rooms, but if yours seems a little too confined, consider removing a non-load-bearing wall to open up space and sightlines.

6) Lift your ceiling to the roofline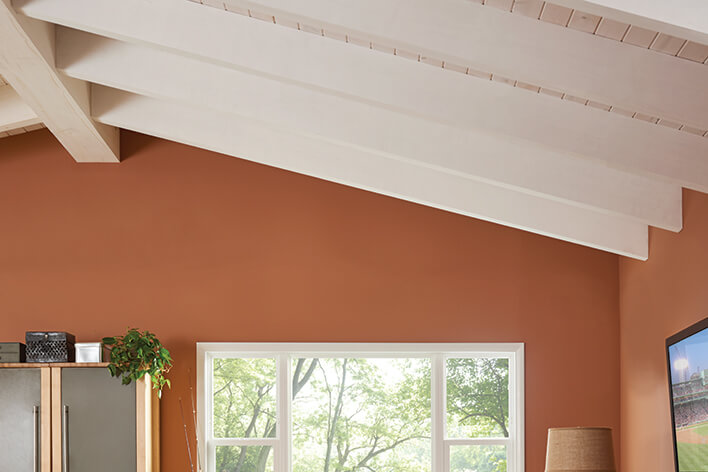 The low-slung rooflines of ranch homes present an opportunity to add a modern vaulted look by removing the ceiling and finishing off the trusses in the attic. This compromise trades a little attic space for an impressively open and airy den, kitchen, or bedroom.

7) Replace double-hung windows with casement styles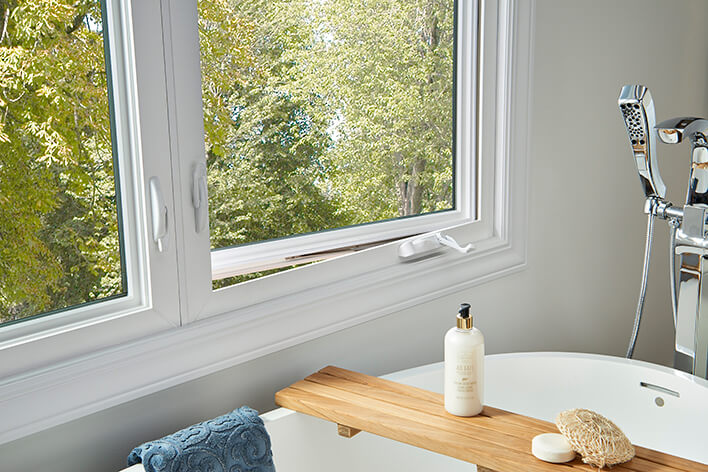 Add a clean, modern touch by replacing traditional double-hung, grid-style windows with new energy-efficient casement styles. The simple design makes the most of any view and is easy to open and close with a crank handle. Also, consider combining large picture windows with awning-style windows below to allow for ventilation.

8) Frame windows in a natural wood look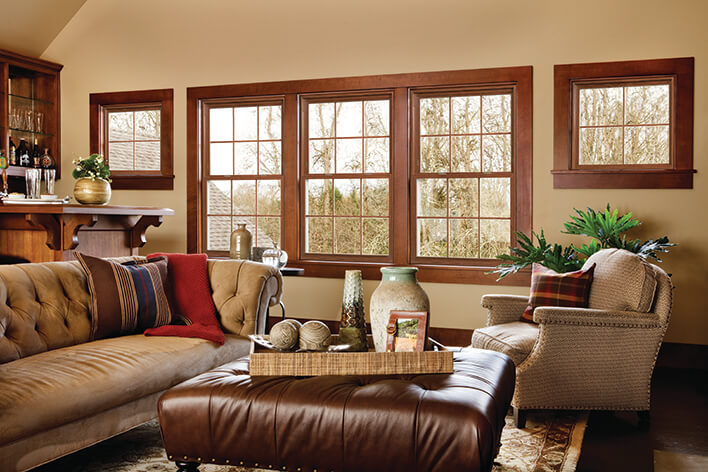 One feature of original ranch homes was the use of wood paneling in living areas rather than wallpaper. Although you may not want the heavy look of wood throughout the house, using natural wood tone window frames can give a room the casual mood ranch homes are known for.

9) Consider replacing traditional windows with a bay or bow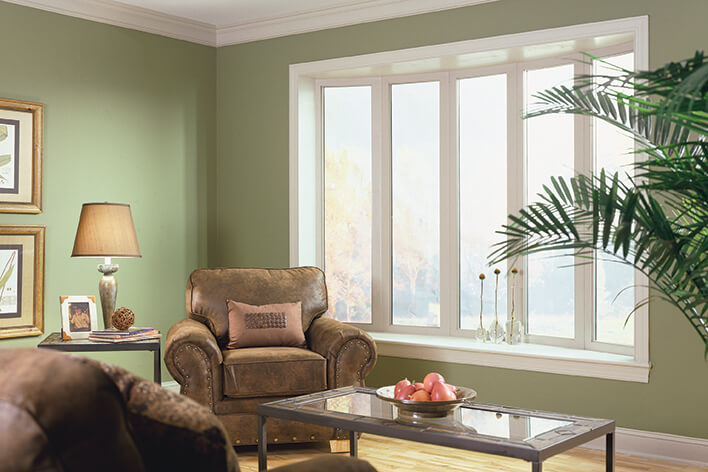 If you want to pay homage to true ranch-style design, add a bow window to your living or dining room. The look creates interest both inside and out while adding lots of natural light.

10) Add a gable above the entryway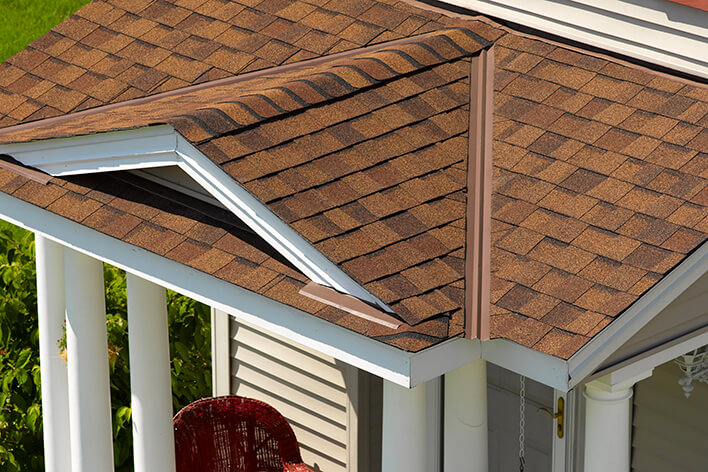 If you find the one-story, simple design of a ranch home exterior a little too plain, adding a gabled entry can make a charming difference in curb appeal. The gabled roof can incorporate a front porch or patio or simply define the front door area.

Window World's extensive product line of entry doors, patio door designs, and window options are excellent choices for updating ranch homes, or any home, with beauty and energy efficiency. Discuss your ideas with a free consultation. Over 25 years of experience make Window World a name you can trust with your most important investment — your home. Contact your local store today.
---