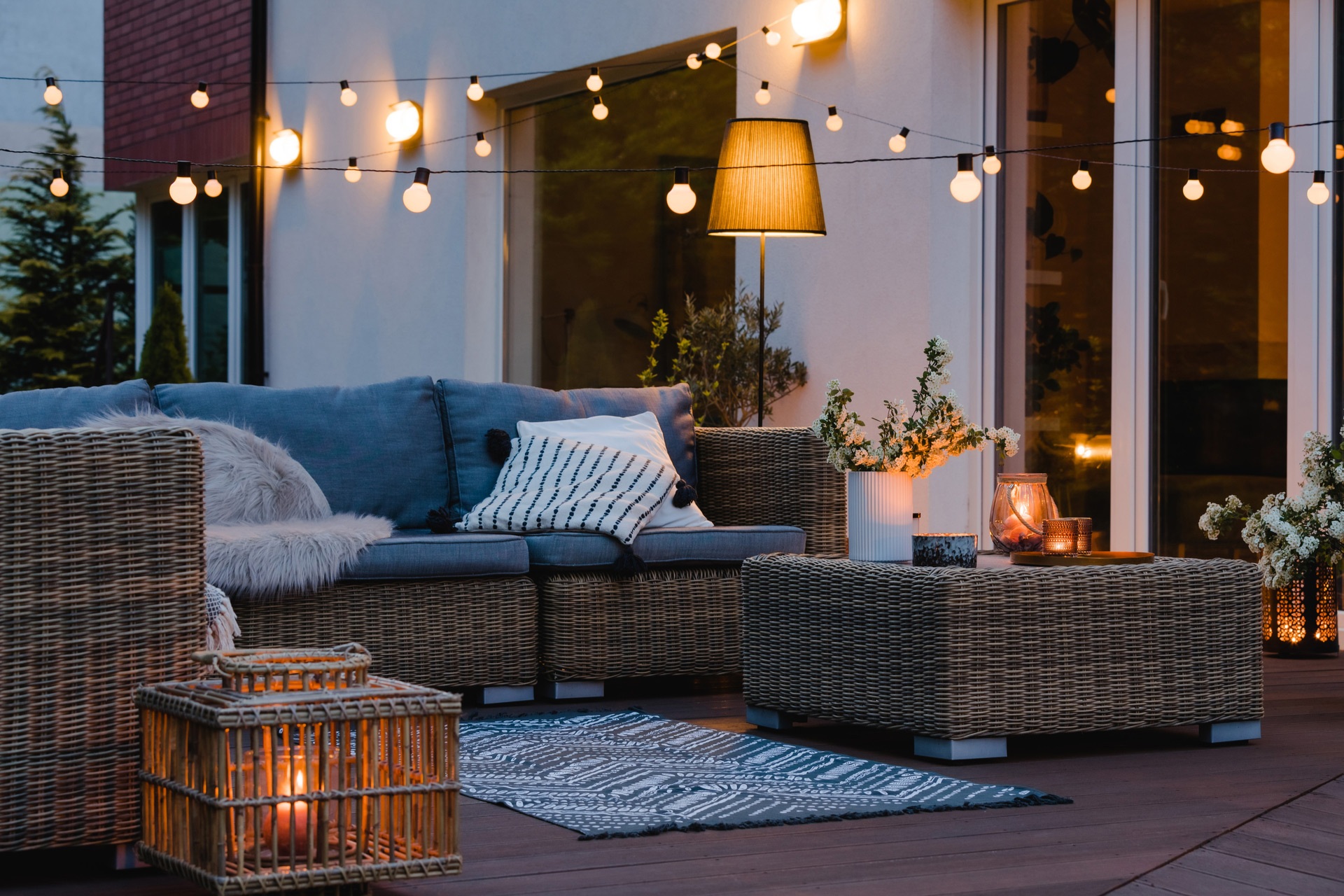 Make your patio the place to be this summer with these trendy backyard ideas.
With everyone spending most of their time inside lately, it's no wonder that outdoor living spaces have gotten so popular among homeowners.
Outdoor kitchens, fire pits, pergolas, and more have become common additions for homes around the country. And as the weather warms up, there's really no better place to be than outside in the elements taking it all in.
If you're ready to spend some time fixing up the patio or you'd like to create a brand-new outdoor space, there are tons of options for inspiration. Let's look at seven of the most popular trends for the backyard and beyond.
1) A patio door: The key to transitional living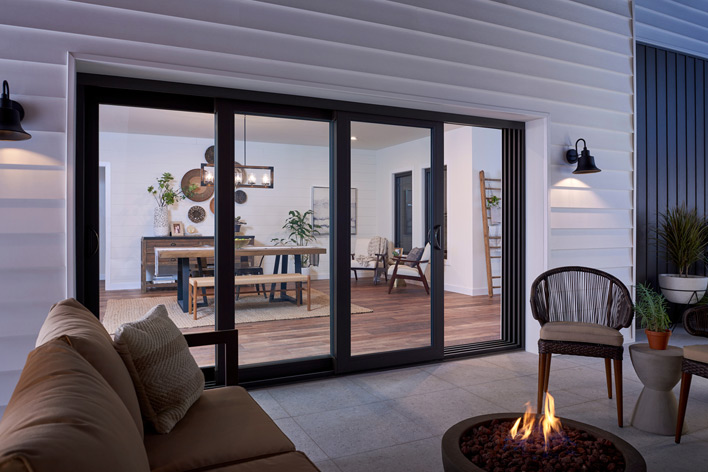 Patio doors not only provide excellent views when you're inside the home, but they also create a seamless transition to the outdoors without sacrificing the security and function that a traditional door provides.
A new patio door can upgrade the backyard and spruce up the adjoining room inside at the same time. There are a variety of materials and features available, but your biggest decision here is what style of door you like most.
Sliding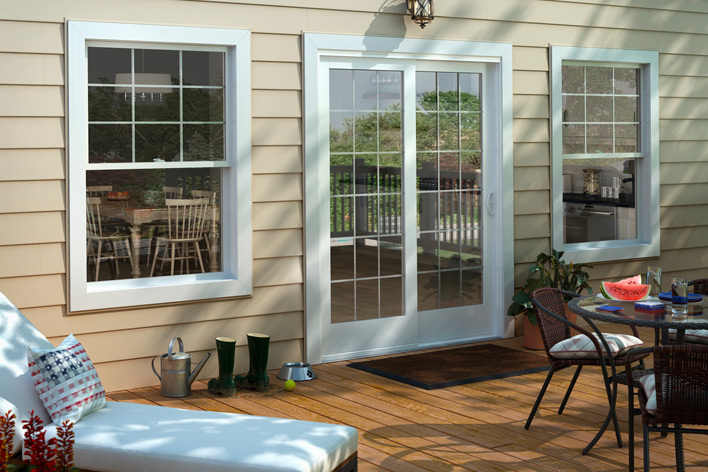 One of the most fashionable choices, sliding patio doors offer easy entry, classic styling, and plenty of natural light. Instead of swinging outward from the house like a hinged door, a sliding patio door opens from side to side, which means it's a clever choice for small backyards where functional space is limited.
If you have a longer wall to work with, multi-panel sliding doors can open things up in remarkable fashion, removing sightlines to encourage transitional living when the weather is right.
Hinged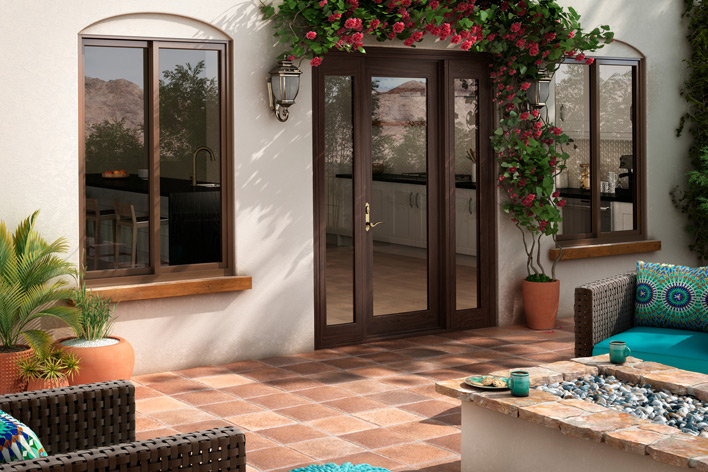 Hinged patio doors can be set up to swing in or out when opening. This gives you some freedom to play with the space you have and how you use it. If you regularly enter the house through the patio door, you'll probably want it to swing into the home. And if you only use the patio door when it's time for entertaining or relaxing outside, an outward swing makes the most sense.

Folding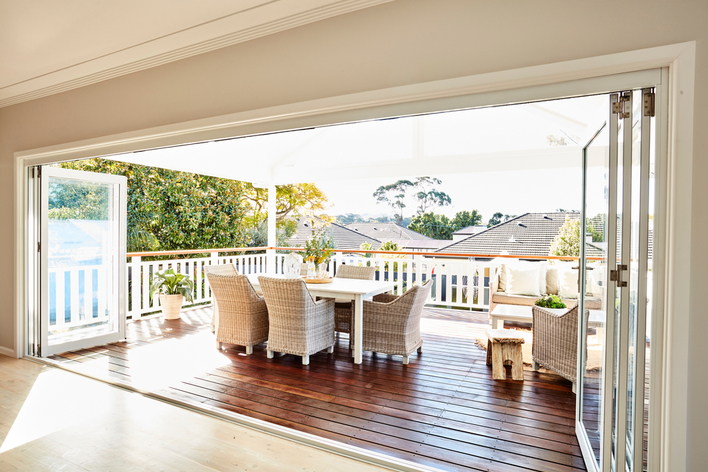 Although they look like a multi-panel patio door when closed, folding patio doors are designed to slide and fold together like an accordion when opened. This design requires a bit more space than a traditional sliding door but creates an immersive view when fully open.

2) Outdoor kitchens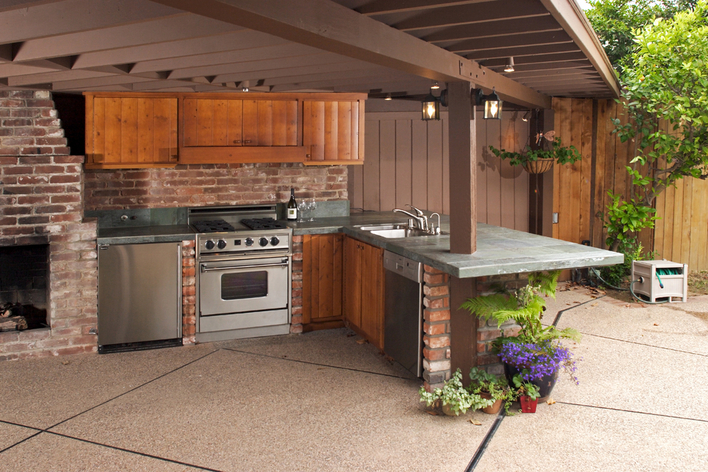 An outdoor kitchen can be an impressive patio upgrade if you've got the budget and the space. It's not cheap, but you don't have to go all out to get the perks of one either.

Depending on what you're willing to spend, an outdoor kitchen can consist of anything from a BBQ with a fridge to a full kitchen, complete with food prep areas, a sink, a stove with gas burners, a grill, and even a wood-fired outdoor pizza oven. The sky's the limit, really, and anything you do to make preparing a meal outside a bit easier will score you a win in this category.
3) Comfortable tech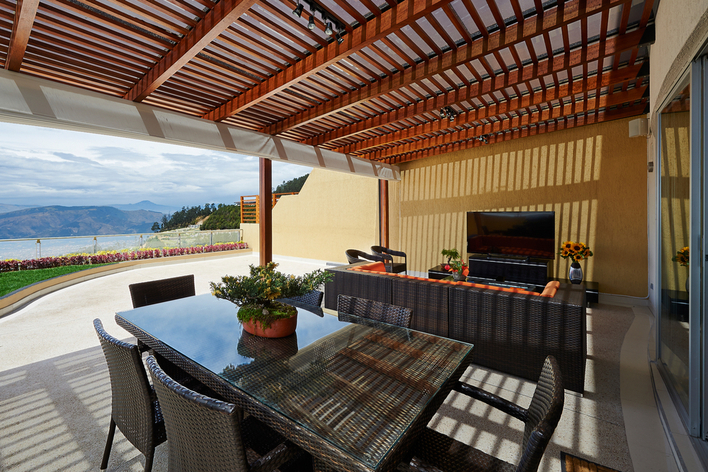 Another backyard trend for 2021 is technology. Smart speakers, smart lights, video projectors, and outdoor TVs are a great way to get the whole family to spend more time outside. And there's really no better way to enjoy a movie or your favorite music than under the stars at home. You'll never be far from the restroom, and you won't have to drive anywhere when things are done.

Bonus tip: Make sure your outdoor internet connection comes in strong with a Wi-Fi extender.
4) Multi-purpose (and weather-friendly) furniture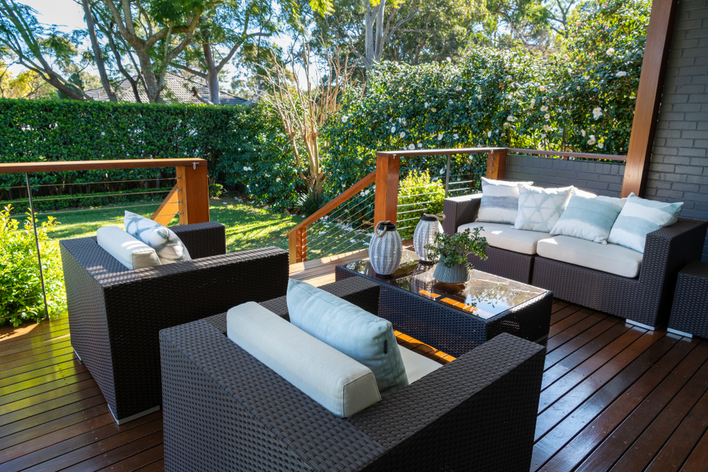 One of the easiest upgrades to make for an outdoor living space is patio furniture. And the trend right now is an emphasis on versatile pieces that can be used in different configurations. Many of the newest options are modular and can be moved around your deck to create unique spaces. This flexibility makes setting things up for a birthday party or entertaining friends a cinch.

And don't forget to look for outdoor furniture that's weather-friendly. Not only is it durable, but the fabrics used are typically easier to clean than most, making constant maintenance a thing of the past.
5) Fire features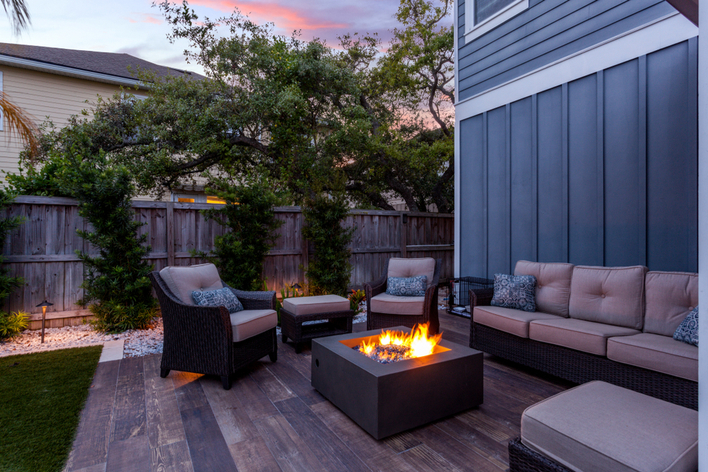 One of the most popular outdoor trends right now, fire features have been popping up across the map, especially in climates where the weather doesn't always agree with kicking back in a lounge chair. There are many options for bringing some warmth and ambiance to the party, including fire pits or fire bowls, outdoor fireplaces, wood-burning chimineas, and patio heaters.

Fire pits are the current leader in this category, but never underestimate the effect a few well-placed tiki torches can have when the lights go down.
6) Pergolas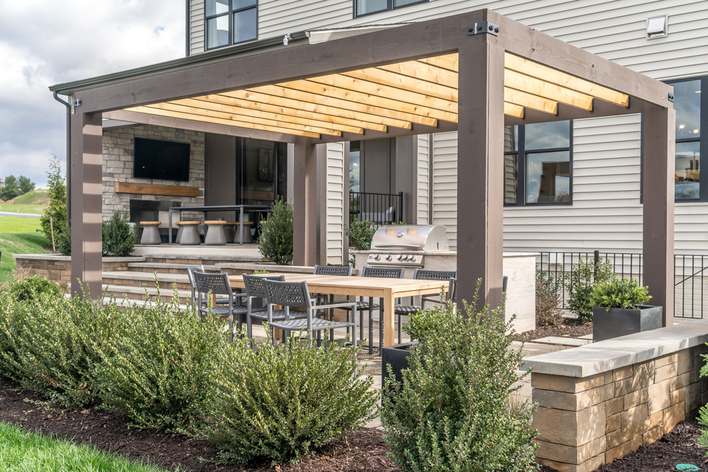 Houzz calls 2021 the "Year of the Pergola," and we couldn't agree more. If you're looking for a gamechanger, it's an excellent backyard idea. Offering shade, privacy, and style, a pergola is an excellent addition to your deck or patio and one that has become increasingly popular over the past few years. Not only that, but pergolas can be relatively affordable to build and install, and they look amazing in nearly every setting.

7) Edible gardens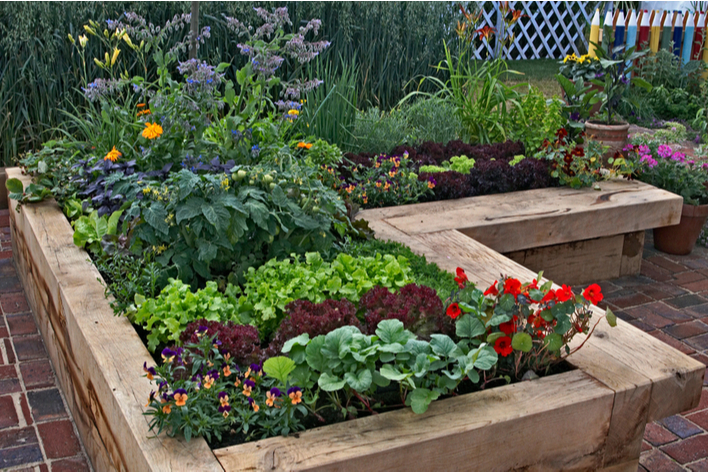 An edible garden is exactly what you might think: a garden that grows plants you can eat.

In addition to being an attractive way to bring some greenery into your backyard, edible gardening is a wonderful way to provide a few of your own veggies and herbs without having to rely on the grocery store.
Some of the trendiest things to grow right now are peppers, onions, eggplants, and beans. And for adventurous eaters, there are lots of edible flowers that can add color and flavor to your functional garden. No matter what you decide to include, be sure not to treat anything with harmful pesticides or herbicides. If you need to use something to keep bugs or pests away, go organic and always read the label carefully before use.
If you're looking for more tips and tricks on how to enjoy your home this summer, check out the rest of our blog. And when you're ready to get started on a remodel outside, we'll be there to help. With a variety of exterior products available and years of award-winning installation and service, you can trust us to help take care of your greatest investment.
---