Back to Blog
Everything You Need to Know About Exterior Home Remodeling
Ready to get started?
Window World offers free in-home consultations! Click below to schedule today!
Get started!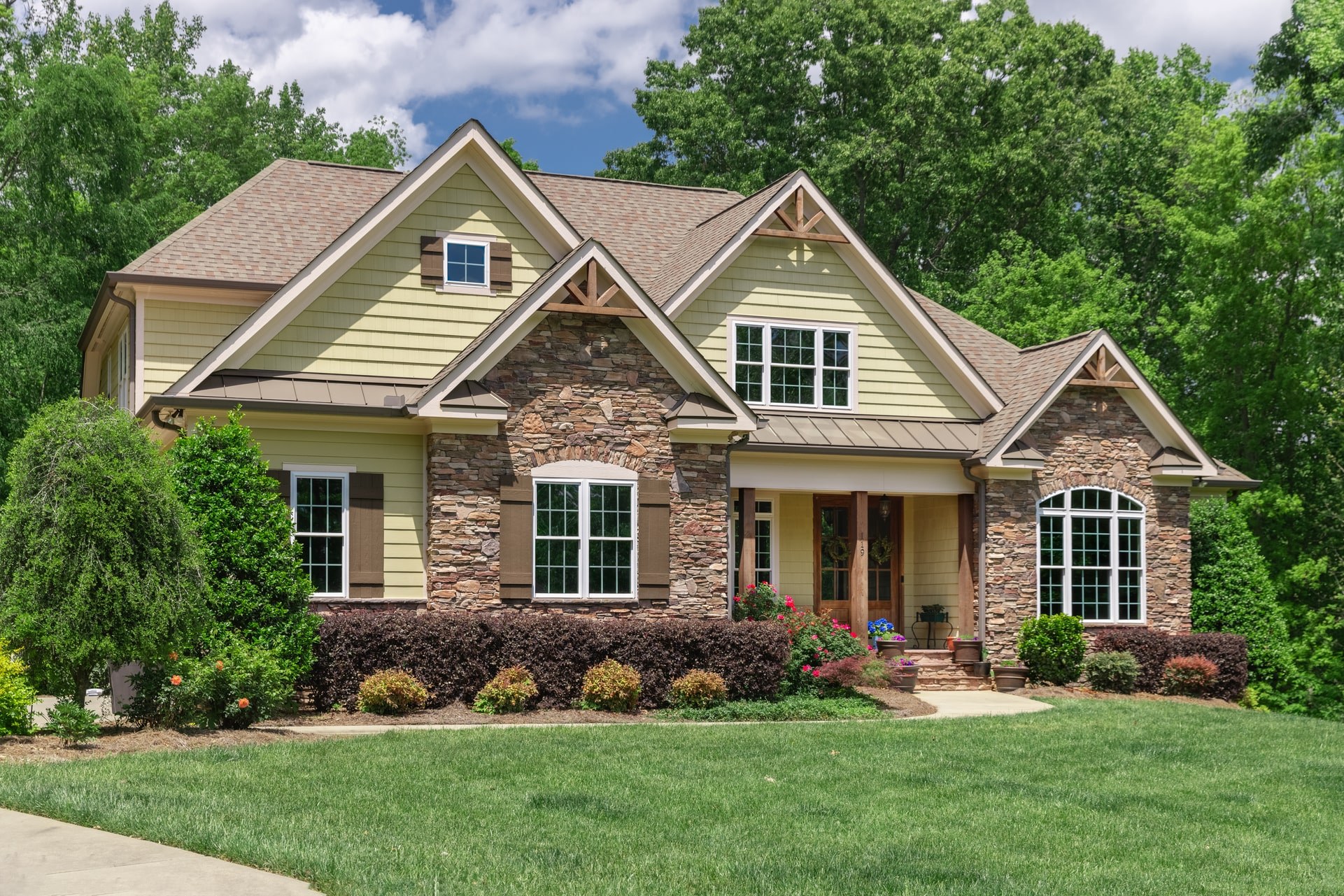 Is it time for your home's exterior remodel? Whether you're dealing with chipped paint, drafty windows and doors, or a yard in need of some TLC, we've got you covered. In this ultimate guide, we'll walk you through the details and ideas for enhancing your home's curb appeal and personal enjoyment while considering the essential factors, including cost and labor decisions.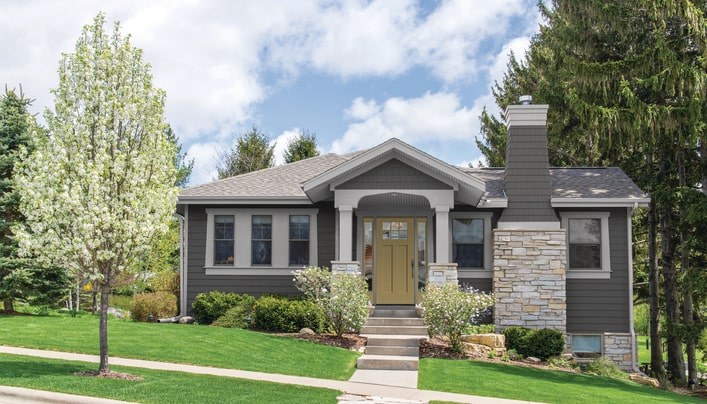 Why remodel your home's exterior?
There are compelling reasons to consider upgrading your home's exterior, whether it involves enhancing its physical features or the surrounding landscape. Here's why investing in such improvements is a great idea:
Elevating Curb Appeal: Enhancing your home's curb appeal not only makes it more inviting for guests, but it can also increase the resale value if you decide to sell in the future. A well-maintained exterior can leave a lasting impression, making dinner parties and gatherings more enjoyable.
Personal Enjoyment: Owning a property brings a sense of pride, and part of that joy comes from living in a beautifully maintained home. Returning to a well-kept yard and flawless siding can enhance your daily life and overall satisfaction with your property.
Safety Considerations: Sometimes, home exterior remodeling is a necessity for safety reasons. For instance, if your roof is leaking, prompt replacement is crucial to prevent water damage, health hazards, and other potential issues that may accumulate over time.
Extended Maintenance Freedom: Upgrading your home's exterior can provide long-term maintenance benefits. Materials like vinyl siding and high-quality wood or asphalt shingle roofs can last for up to 30 years or more with proper care. By renovating sooner, you can delay future major maintenance projects, saving time and money in the long run.
Energy Efficiency: Aging siding and roofing can result in higher utility bills. Insulated vinyl siding and a new roof can significantly improve energy efficiency by preventing air from escaping through cracks and vulnerabilities. An exterior home remodeling project can reduce drafts and potentially save you up to 20% on your monthly energy costs.
Whatever your reasons for remodeling happen to be, use those reasons to decide exactly where you want to spend your money. Since you don't have an unlimited budget, picking the best upgrades for your goals is always a wise idea!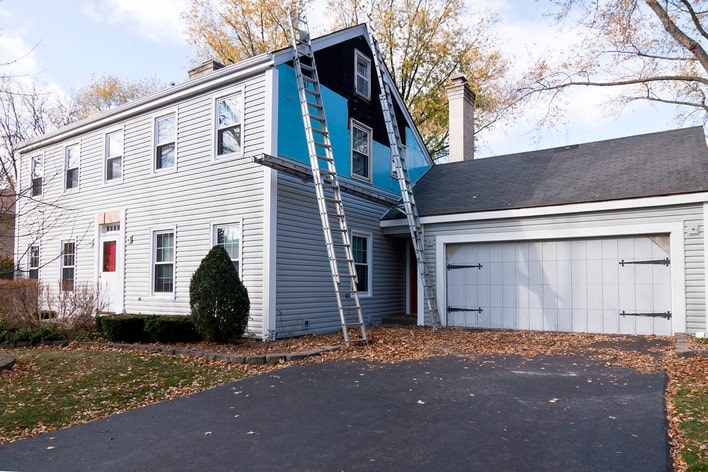 Remodel yourself, or hire the experts?
Before you embark on your remodeling journey, consider whether to take the DIY route or enlist the help of professionals. Planning ahead can help you make an informed decision that aligns with your project's needs and your budget.
There are pros and cons to both approaches. Improving your home's exterior yourself:
Could save you money, depending on the project and your experience with the upgrade in question.
Might be faster since you can buy the supplies you need and get to work right away instead of waiting for an installer's schedule to open up.
Gives you total control over the project and the results.
However, there are also advantages to hiring experts to tackle your remodeling project, such as:
Experts might have the skills and experience needed to complete a more complex or difficult upgrade – odds are you don't know exactly what's involved with replacing your home's roof, for example.
Calling in installers might also save you money. The right installation team will be less likely to make mistakes (again, depending on the project), or they may be able to get you great materials for your project at a steep discount.
Many exterior home remodeling installers can accomplish bigger projects quickly – it's faster for a team of installers to replace your home's siding or install several windows compared to trying to do it all yourself!
Of course, hiring experts will cost some cash. But the right installation team can help assist with your home exterior remodeling project without breaking the bank. You just need to know who to call!
Big and bold exterior home remodel ideas (and what they cost)
Maybe you've saved up for a while, and you're ready to improve your house – somehow. But you're not quite sure what to remodel. Here are a handful of big, impactful exterior home makeover projects to get your imagination going.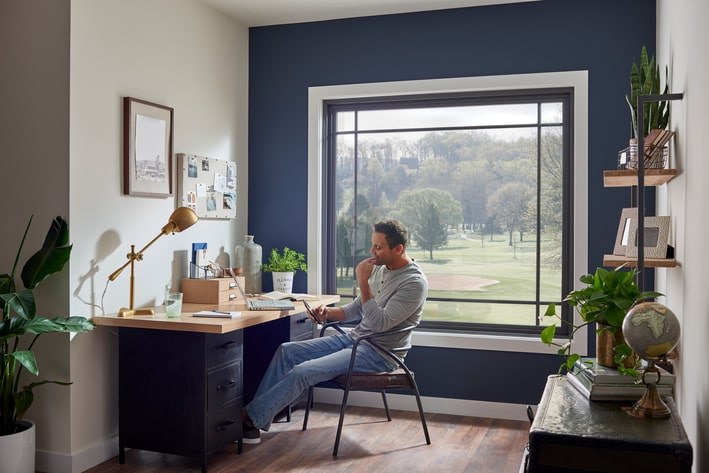 Upgrade your windows
According to Remodeling magazine's annual Cost vs. Value report, replacing your windows can be a wise investment. Like front doors, your home's windows can also heavily impact your energy bill. If your current windows are cracked, old, or otherwise less-than-ideal, replacing them with energy-efficient windows could be the best exterior home remodeling idea to pursue. New windows will simultaneously lower your monthly utility fees (effectively paying for themselves over time) and provide several extra benefits!
Replacing old, dirty windows with expansive picture windows, for example, will let in plenty of natural light and boost curb appeal. Just be sure to choose high-quality, energy-efficient windows with ENERGY STAR insulating glass; they're great for keeping your home cozy in the winter and cool in the summer.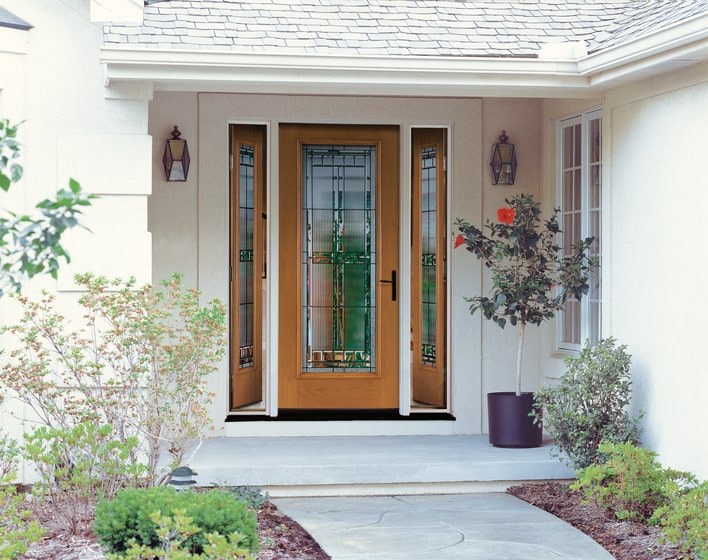 Install a new front door
A new front door could be just the ticket to give your house a facelift. Alongside your front porch and yard, your front door is essentially your property's first impression for guests and prospective buyers alike. Making this seemingly simple change can transform your property, from boosting curb appeal to saving on utility bills.
New entry doors are some of the most worthwhile investments you can make, offering benefits for curb appeal, utility bill savings, and more.
You might consider replacing your front door with a new model if your current one is drafty or warping. Certain models blend the functionality and insulating power of fiberglass doors with the outer appearance of wood – they're the best of both worlds!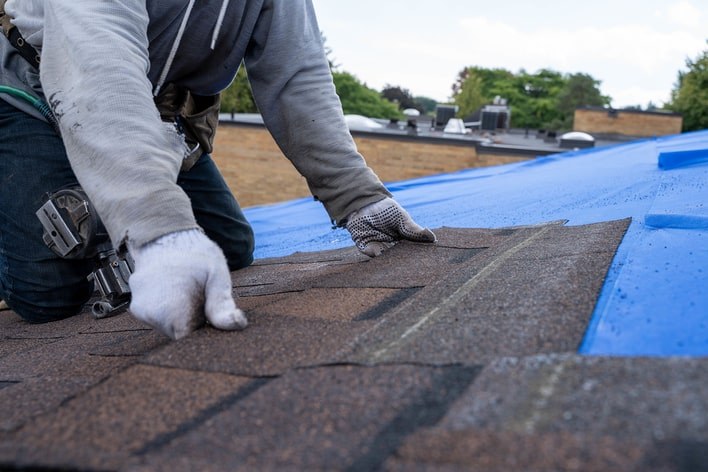 Replace the roof or siding
Replacing your house's roof is a pricey but often worthwhile exterior transformation project, especially if your current roof is missing shingles or starting to sprout leaks here and there. A new roof will keep your home safe and comfortable, especially in the wet or wintery months of the year. Plus, modern asphalt shingles are both attractive and durable, and come in a wide variety of colors.
The same goes for siding, which heavily affects your home's aesthetic, but also provides long-lasting durability, protection, and maintenance freedom. Vinyl siding is America's most popular and is available in a multitude of panel and trim colors. Vinyl siding also scores high in the Cost vs. Value report. Additionally, new composite siding blends the durability of synthetic cladding with the look of real wood.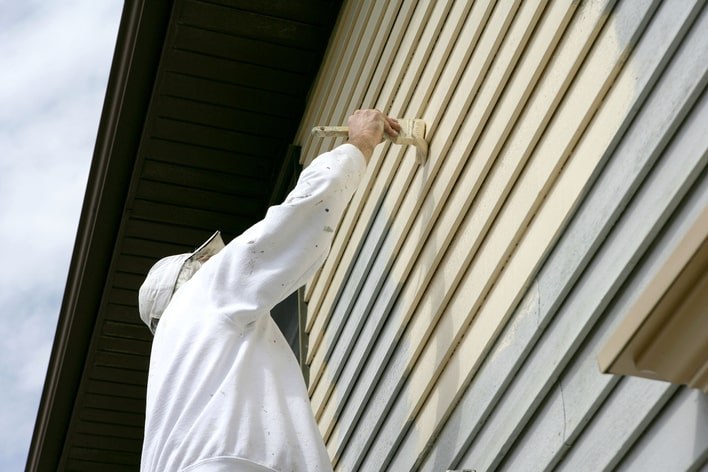 Give your house a new coat of paint
A fresh coat of paint is a stellar way to make your home look like new – even if it's 20, 30, or 40 years old! Depending on your home's current paint color, you can repaint with the same shade or opt for something completely different.
But don't forget that a good paint job can provide extra siding protection for your home, too. The right paint, in fact, can safeguard your siding from the elements for years to come. However, think carefully before painting over vinyl siding as this could void your manufacturer's warranty.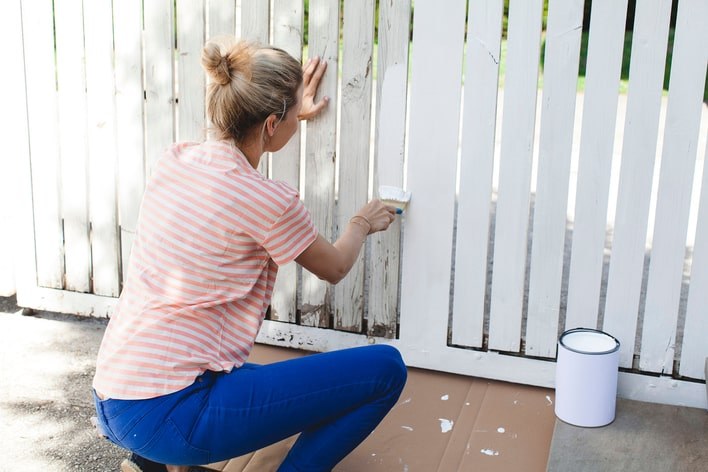 Refresh your garden or front yard
Your front yard or garden is just as much a part of your home's exterior as its siding and windows. That's why it could be wise to refresh it from time to time – planting new grass, setting up new flowering plants, and repainting the fence around your property are just a few ideas.
The great thing about this remodeling project is it can be as expensive or cost-effective as you like! If you have a green thumb, a few hundred dollars and a bit of time outdoors could result in a beautiful, lush front yard or area around your porch, making your property look significantly more attractive and welcoming in no time.
The Key Takeaway
In short, revamping your home's exterior can make it look better, work better, and be worth more. Whether you're thinking of a new paint job, better windows, a fancy front door, or a major roof and siding redo, each choice helps make your home the best it can be. Just remember to plan carefully, considering things like how it looks, your happiness, safety, and energy savings. So, as you start this cool, new project, we hope your home becomes a comfy and stylish place that everyone notices. Cheers to making your home's exterior look amazing!
You aren't in this alone. Whether you're planning a complete overhaul or focusing on specific areas, our expert advice and guidance can help you make the most of your investment. No matter what you choose to do, you can get help from your friends at Window World. Use our store locator and contact your local franchise or visit the showroom for advice on products ranging from windows and front doors to gutters and more.
---