Back to Blog
Celebrate Window World's 25th Anniversary With 25 Company Facts
Ready to get started?
Window World offers free in-home consultations! Click below to schedule today!
Get started!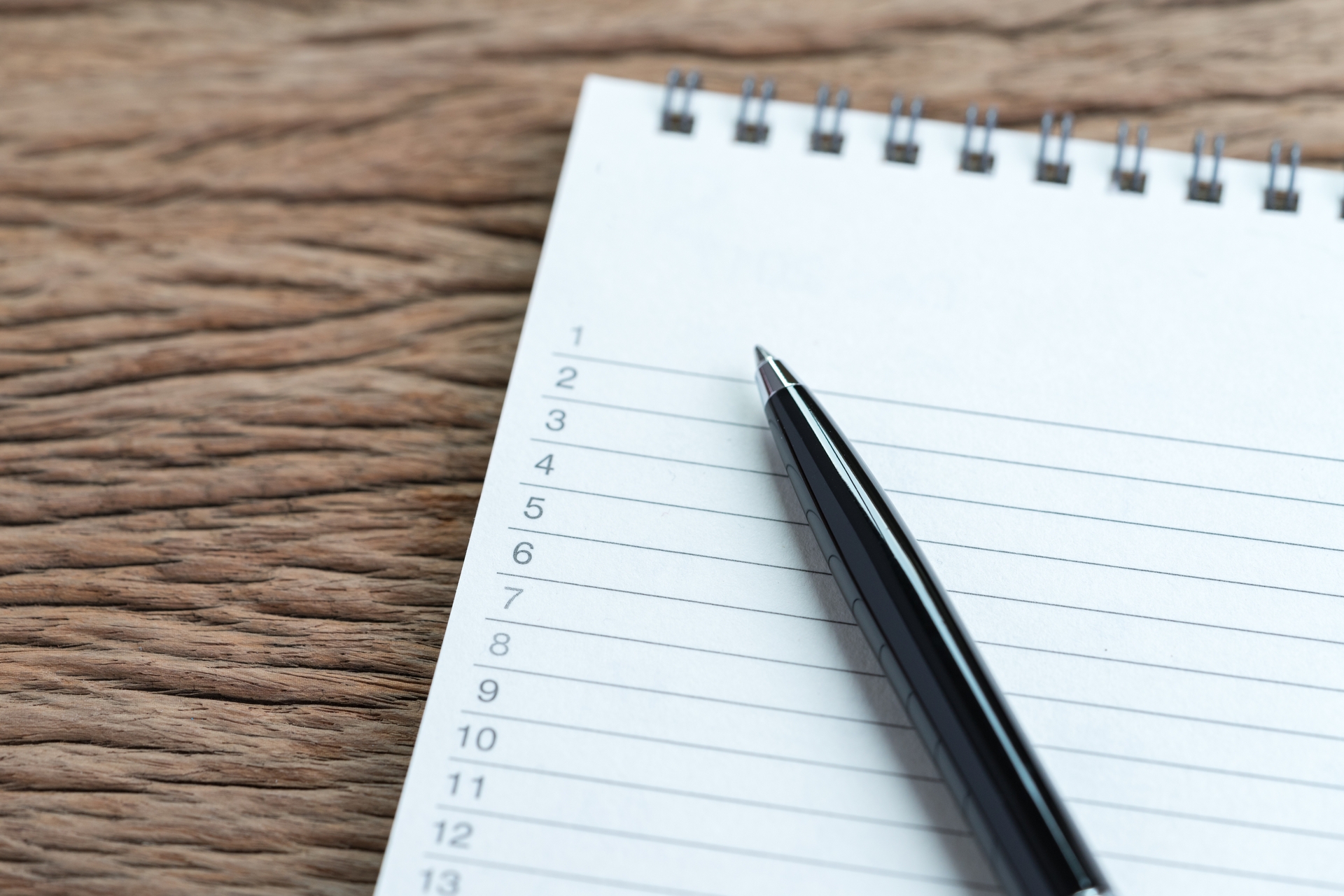 America's largest exterior remodeler turns 25.
In 2020, we celebrated our 25th anniversary, and we couldn't be happier to be where we are today. To celebrate this special occasion, we looked back at our 25+ years in business and came up with some fun and interesting facts about the company.

1) We're from North Carolina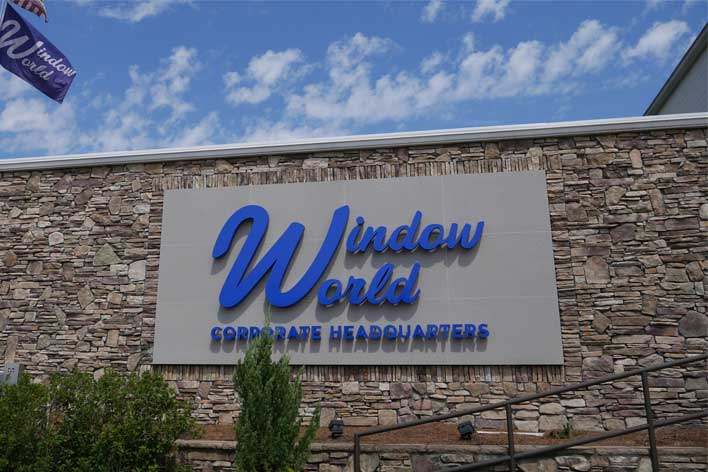 The corporate office is still located in the very state where we got our start: North Carolina.

2) We started in a roadside stand
Believe it or not, America's largest exterior remodeler used to be a one-person show working from a roadside stand in Wilmington, North Carolina. We've come a long way since then, but we never forget where we started.
3) Now we're a national company
With over 200 locally owned franchises in 48 states, there is a Window World store in nearly every part of the country. Find yours.
4) And we're still growing …
We've sold and installed over 20,000,000 windows since 1995, and we've sold a million windows each year since 2009. If you first got to know us through a window purchase, there's so much more to discover.
5) We do #MoreThanJustWindows
We sell and install windows, siding, shutters, patio doors, entry doors, garage doors, storm doors, impact products, roofing, and more!
6) And it's "Made in the USA"!
We proudly source our home design materials from the USA, and we're committed to following this tradition.
7) Did we mention we're #1?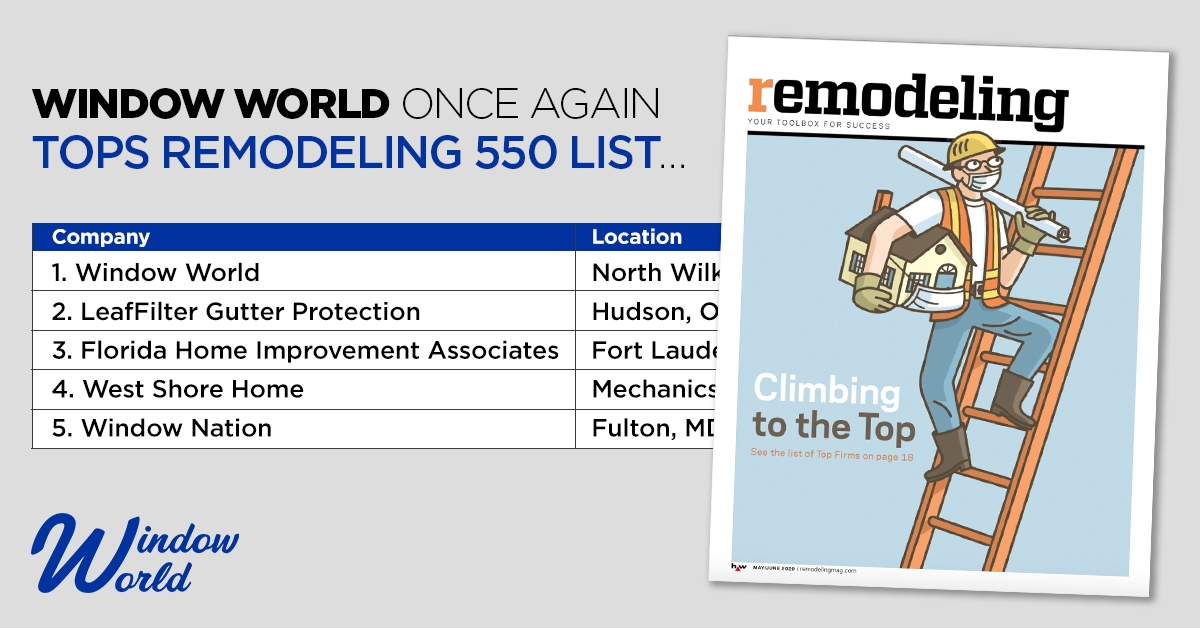 We've been ranked the No. 1 window company and replacement contractor on prominent industry lists from Qualified Remodeler and Remodeling magazine for over a decade. Check out the results (and find out who we beat) in the Top 500 and 550 lists.

8) Our products have the seal of approval …
For over 100 years, Good Housekeeping has been one of the most respected forces of consumer advocacy in America. Each year, the Good Housekeeping Institute evaluates our windows, siding, and entry doors to give you peace of mind and ensure that our Seal-approved products are of the highest quality. Even better, Good Housekeeping provides a two-year warranty on every product it endorses.
9) AND we're customer-approved
J.D. Power is a global leader in customer insights. For years, people have looked to the company's annual rankings for advice and information before making a substantial purchase.
Window World is proud to have won the J.D. Power award for "Highest in Customer Satisfaction with Window and Patio Door Retailers, 5 out of 7 Years."
Window World Chairman and CEO Tammy Whitworth says, "Receiving the J.D. Power Award demonstrates that our customers are satisfied with their overall experience with Window World, from the initial conversation with a sales representative to the final product."
10) Not to mention our industry accreditations …
In addition to the Good Housekeeping Seal and our J.D. Power awards, Window World has received important accreditations from prominent members of the remodeling industry.
All Window World products with the ENERGY STAR label prevent greenhouse gas emissions by meeting strict guidelines set by the U.S. Environmental Protection Agency. And because our windows and doors have met or exceeded the standards for performance ratings, we also carry the prestigious AAMA Gold Label.
11) And an impressive warranty
All of our windows and patio doors come with a manufacturer's lifetime limited warranty, good for as long as you own your own home! See our warranties page for full details.
12) Plus, we really do want to help
Window World started in 1995 with a simple promise: "Superior products. Professionally installed. At a guaranteed low price." Our founders knew the hassle and high-pressure sales tactics that homeowners were up against in those days, and they were determined to create a better experience for everyone involved.
13) We've been on TV with Montel Williams
14) We have a design center!
Using our Visualizer, you can upload a picture of your home and experiment with different windows, siding, and doors to get the exact look you're after. Save your projects to work on later or pay a small fee to have a professional help you with the design. Seeing what new Window World products could look like in your home has never been easier!
15) "We don't just stand behind our windows; we stand on them."
You may have seen your local Window World owners standing on top of their windows in advertising. This has not only become a great way to showcase the integrity and durability of our windows to customers, but it's also become our "thing" over the years.
16) The MerleFest music festival is in our backyard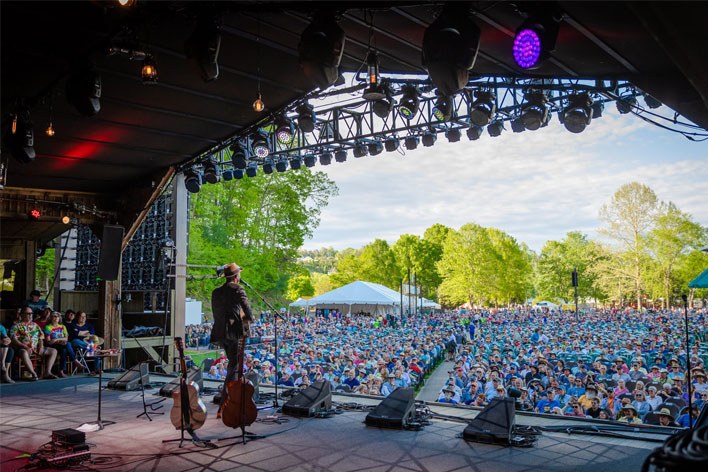 When it comes to music festivals, MerleFest is a pretty big deal. And as a native of North Wilkesboro, North Carolina, Window World shares a home with the country's largest Americana and string music festival.
Window World has been the presenting sponsor of MerleFest since 2015. In that time, the company has helped provide constant support for the local community through its sponsorship of the event, including contributing funds that brought a 30,000 square foot addition to the local community college.

17) Window World loves to give back!
Inspired by the premature birth of their first child in 1999, Tammy and Todd Whitworth decided to create Window World Cares to support the efforts of St. Jude Children's Research Hospital.
Since it began in 2008, Window World Cares has raised over $12 million for the hospital and has hosted numerous events for the kids and families of St. Jude at the campus in Memphis, Tennessee.
18) We support our military …
At Window World, we believe in fostering a culture that supports and honors our military in communities across the country. That's why we established the Window World Military Initiative in 2020. Not only do we want to help veterans and their family members find exciting new careers at Window World locations, but we also want to support them as they make the transition from military to civilian life.
19) And we use our corporate jet to show it
We support the Veterans Airlift Command, a nonprofit organization that arranges free air transportation for wounded veterans and their families. As a member of that network, Window World's corporate jet has provided transportation for over 115 missions, transporting 360 people around the country (including veterans and their families). Once, we got the incredible honor of flying the two gentlemen in the video above on the exact same day.
20) We're partners with Team Red, White & Blue
Window World partnered with one of the nation's largest post-9/11 veteran based nonprofit organizations in 2020. Along with Team Red, White & Blue, we hope to enrich the lives of America's veterans by connecting them to their community through physical and social activity. With stores in 48 states excited to help and participate, this was a match made in Heaven.
21) Look up! It's a bird; it's a plane; it's … a Window World parachute!
Our friends from the All Veteran Group regularly promote our relationship with the military through exciting parachute demonstrations at college football games, racing events, and more.
22) We've got a deep connection with racing and fast cars …
Window World has long been connected with one of racing's most respected and accomplished families: The Andrettis. Our relationship started with John Andretti, and today we sponsor his son, Jarett, in the GT4 America series as well as numerous sprint car events.
23) In fact, we even built a race car!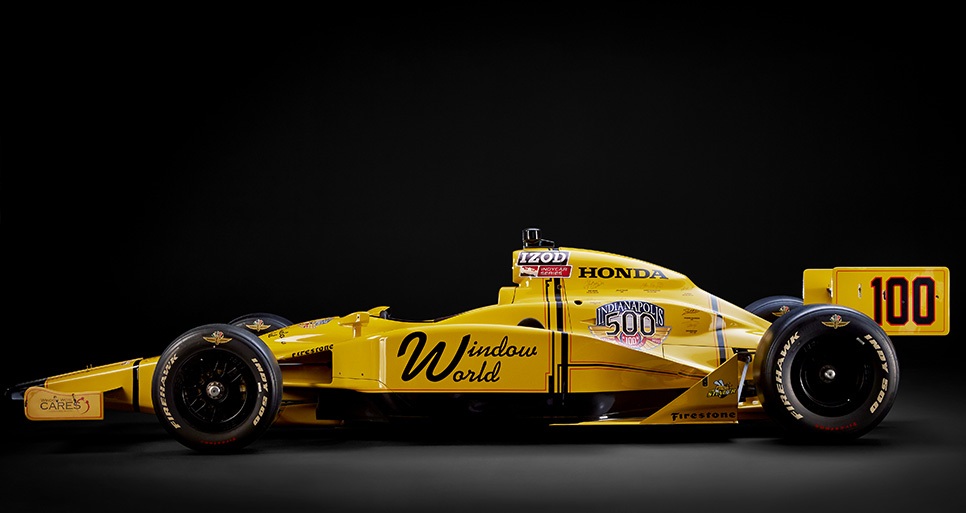 In May 2011, Window World commissioned the construction of The Stinger race car, a modern-day interpretation of the 1911 Marmon Wasp and a tribute to over 100 years of racing. In 2016, The Stinger was auctioned at an event that raised over $1,000,000 for St. Jude Children's Research Hospital.

24) Not to mention three Orange County Choppers!
Do you remember that popular television show on the Discovery network that followed "The Teutul Family" as they made their signature brand "Orange County Chopper" motorcycles for various clients? Well, Window World has had three amazing bikes built by OCC.
Fun fact: The first bike was a "Window World Chopper." The second was the "St. Jude Dream Bike," and the third was built to honor the Veterans Airlift Command.
25) We saved the best for last: Window World Owners are amazing people
We once raised over $300,000 for St. Jude during an impromptu auction with our franchisees on a company trip.
"It was truly a sight to behold. People were jumping up and down, shouting, clapping, and whistling. I was completely taken aback by everyone's generosity and eagerness to come together to do so much good for an organization we care deeply about," said Chairman and CEO Tammy Whitworth.
If you're looking for something to hit you in the feels, the video below should do the trick.
As we celebrate our 25th anniversary, get to know us by browsing other posts in our blog, or check out our image gallery to see some of the exciting solutions available for your next home remodeling project. When you're ready to talk to someone, we offer free virtual and in-home consultations.
Editor's Note: This post was updated in January 2021.
---