Back to Blog
Ideas for Using the 2023 Pantone Color of the Year in Your Home
Ready to get started?
Window World offers free in-home consultations! Click below to schedule today!
Get started!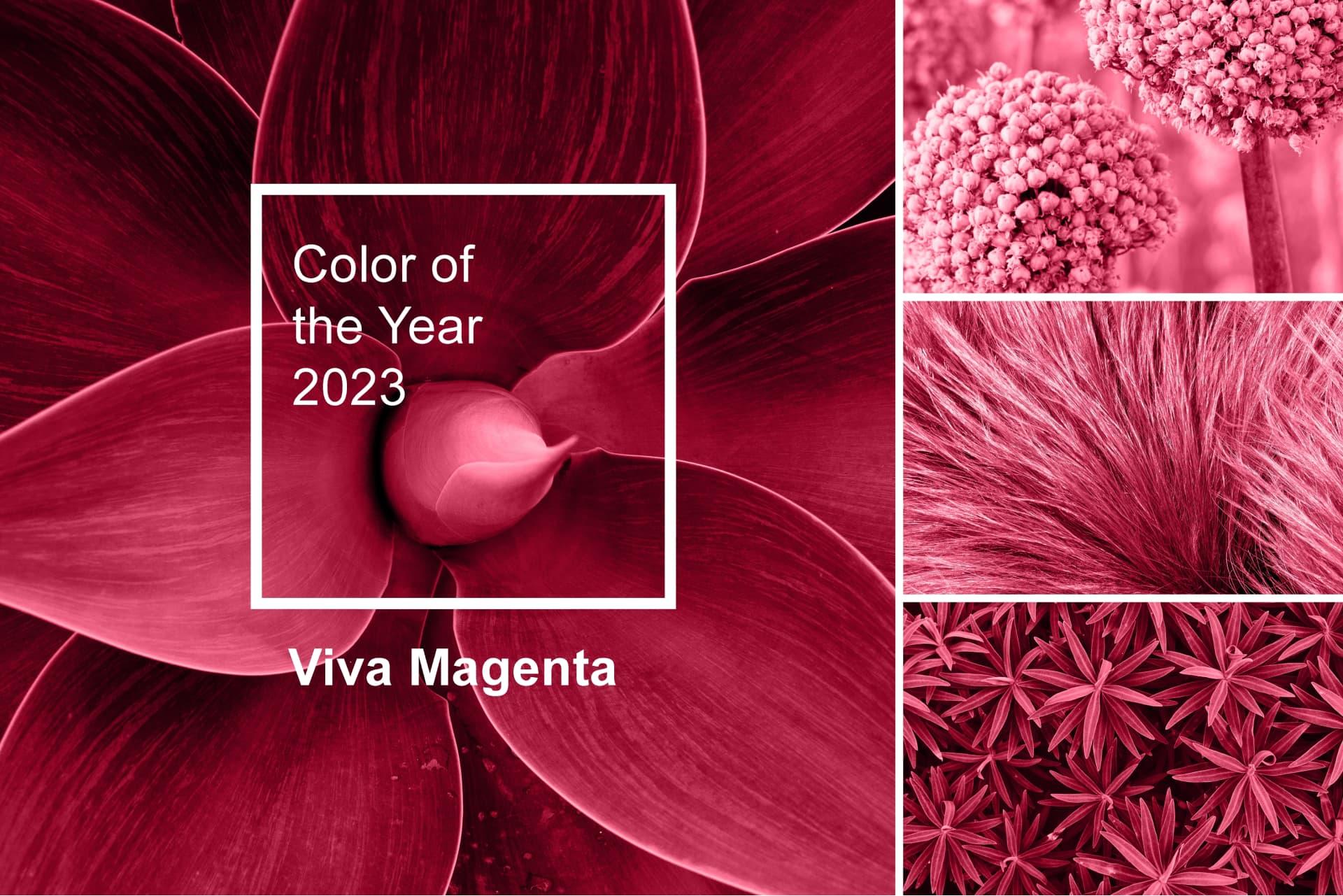 Ideas for Using the 2023 Pantone Color of the Year in Your Home
Consider Viva Magenta to brighten anything from your front door to kitchen décor
This year's Pantone Color of the Year has a definite wow factor that grabs the eye and lifts the spirit. It possesses a free attitude that speaks so well to boho décor. Viva Magenta.
PANTONE 18-1750 fits into any setting and is ready to make its debut in your home, whether it appears as an accent color in living room wall art, a fun pop of color added to your coffee table décor, or as showstopping upholstery on a modern couch.
What color is magenta? And why is Viva Magenta so special?
Executive Director of Pantone Color Institute, Leatrice Eiseman, says "In this age of technology, we look to draw inspiration from nature and what is real. PANTONE 18-1750 Viva Magenta descends from the red family and is inspired by the red of cochineal, one of the most precious dyes belonging to the natural dye family as well as one of the strongest and brightest the world has known. Rooted in the primordial, PANTONE 18-1750 Viva Magenta reconnects us to original matter. Invoking the forces of nature, PANTONE 18-1750 Viva Magenta galvanizes our spirit, helping us to build our inner strength."
In layman's terms, Viva Magenta is a deep crimson red with pink undertones perfectly balanced between warm and cool. It's said to promote optimism, joy, and strength.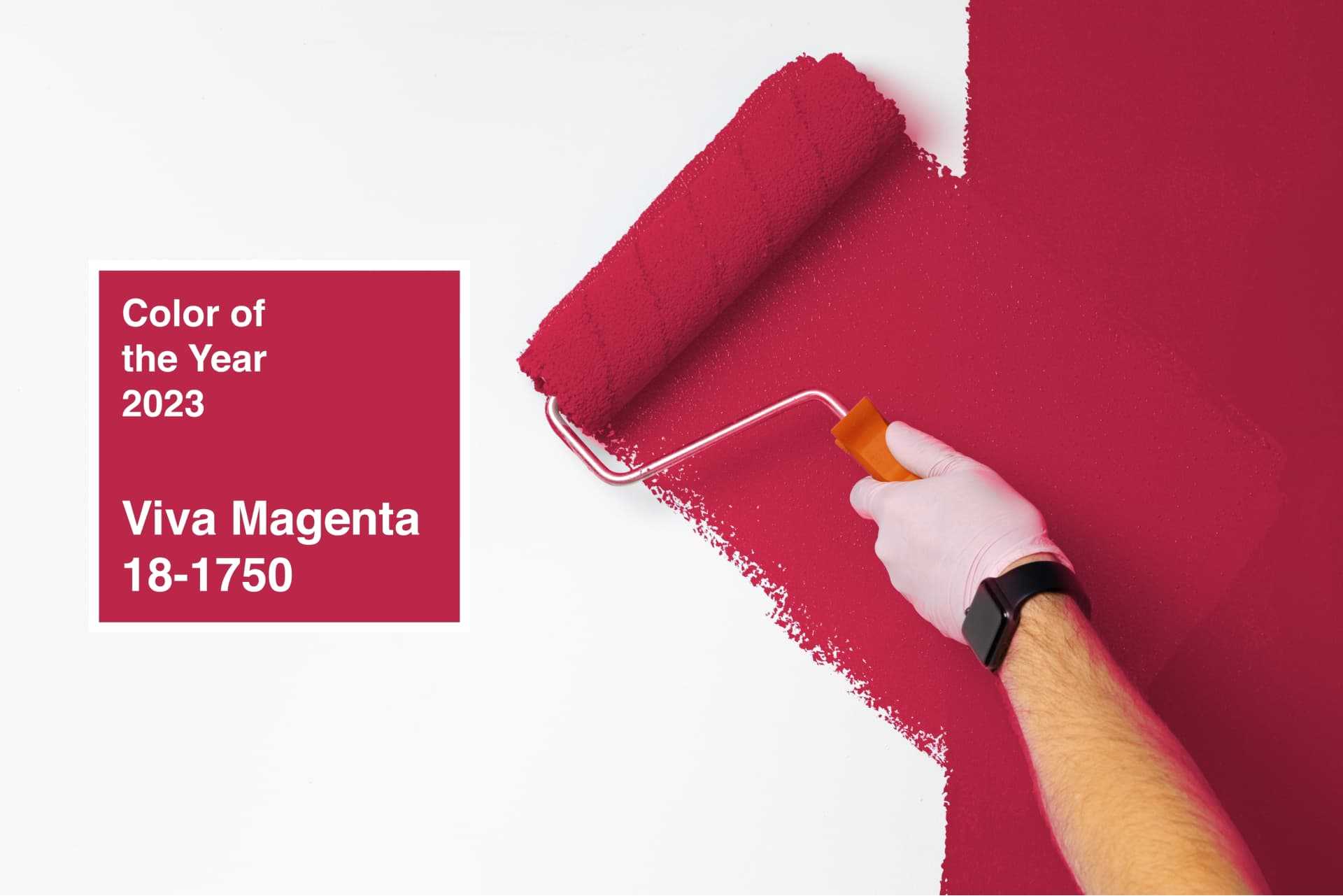 Who is Pantone, and why should you care about their Color of the Year?
In 1963, the Pantone Matching System was created. This groundbreaking tool absolutely transformed the printing industry in its ability to recreate accurate and consistent colors. For instance, instead of asking a manufacturer to produce something in light blue and hoping their idea of light blue is the same as yours, suddenly you had the means to ask for the exact Pantone number from its Matching System and eliminate the guesswork. Today, there are more than 10,000 color standards in Pantone's System used in printing, textiles, plastic, pigments, and coatings.
As expressed by leaders at Pantone during their Color of the Year Presentation, the color is reflected by what is happening in the world — the entire world — and what our global citizens will be experiencing in the year ahead. The selection of Viva Magenta reflects the feeling of hope and promise as the world emerges from the past years' pandemic. It reflects the emotional aspect of the global culture.

Six fun ideas for bringing Viva Magenta in your home
1. Start at hello. Let your front door reflect your optimism.
Red has long been a traditional entry door color. Rev it up a bit with some unabashed pink tones. This shade works with every neutral color palette used in your siding and trim. It also sets off any entry door décor like a basket of spring flowers or a holiday wreath.
2. Serve it in the kitchen. Boost your appetite with color.
Color has long been researched by restaurants and food suppliers. The results show that red makes you hungry and impulsive. So put a little Viva Magenta on your kitchen counter in the form of dinnerware, cloth napkins, dish towels, or flowers. In the dining room, consider adding a set of magenta placemats or candles. Cranberries aren't just for serving with Thanksgiving turkey. Add some sauce to other dishes or throw some in your salads. Bon appetite!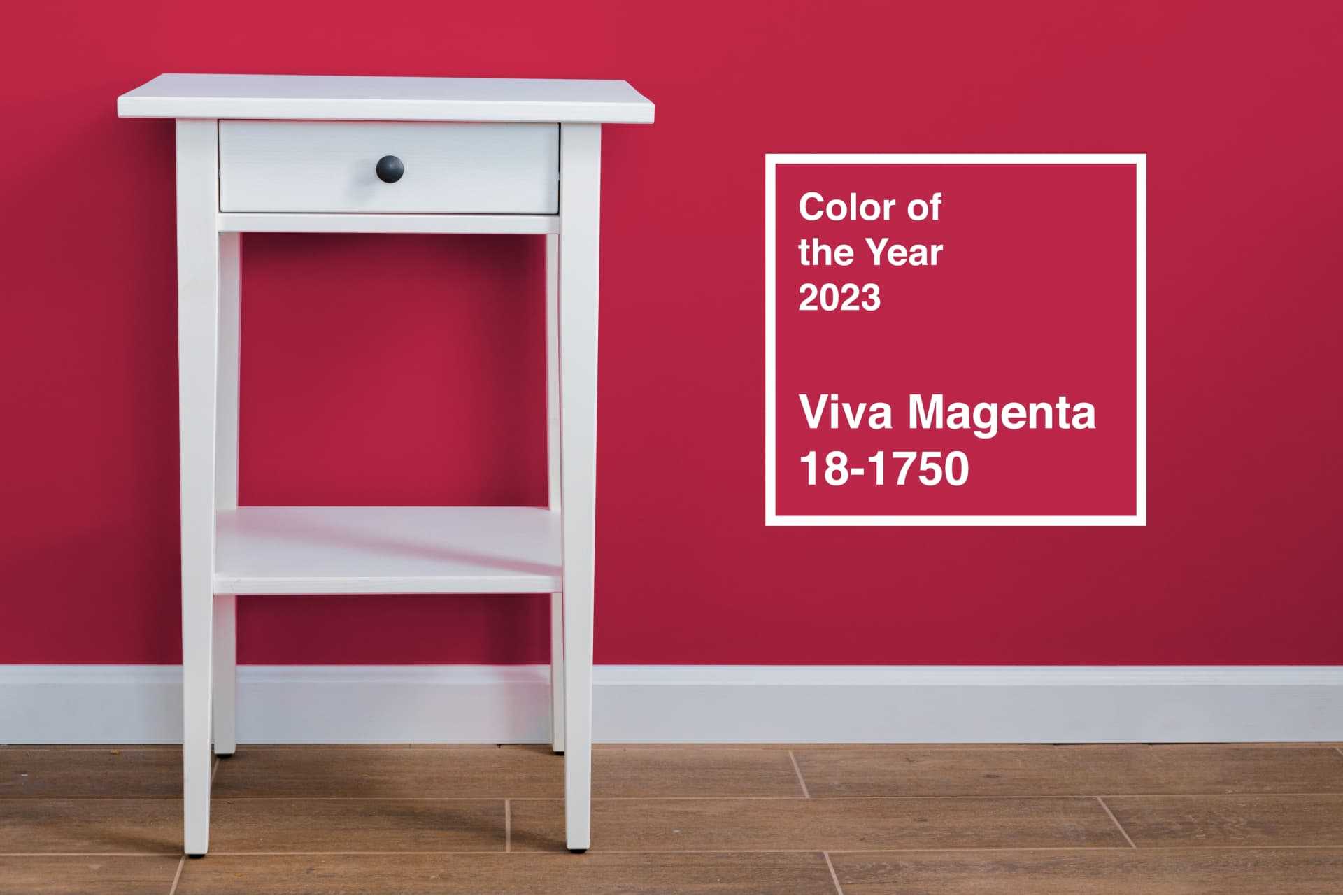 3. Paint an accent wall.
Is there a small wall in your living area or at the end of a hallway that can stand alone in salute to Viva Magenta? As we've mentioned, this shade works well with any neutral, and whatever you hang on a wall of this color is going to make a statement.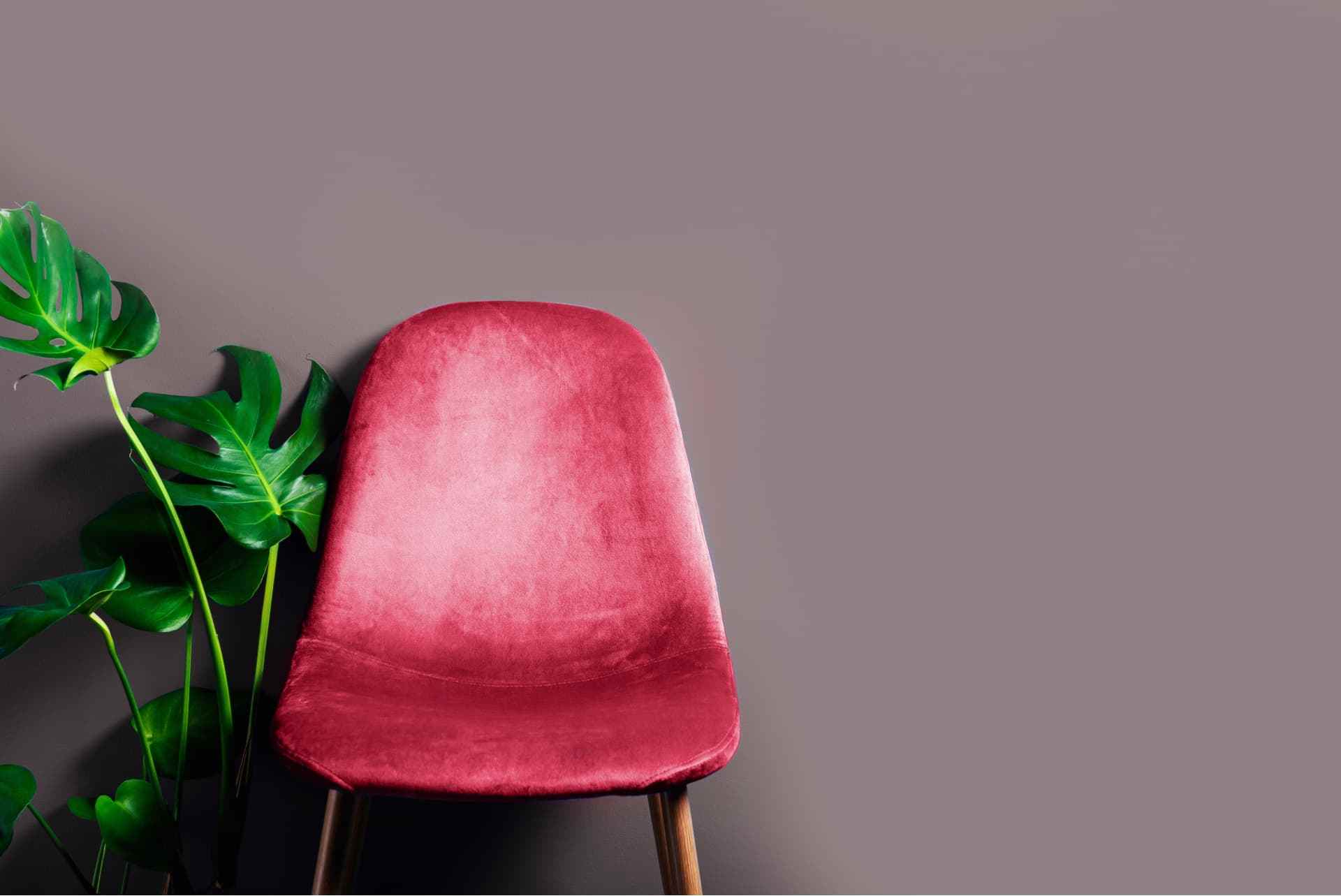 4. Pair it with natural greenery.
Magenta is the complementary color of green. Ever notice how the rich magenta blooms of a fuchsia plant add natural pizzazz to a coffee table or a dining room centerpiece? Put any greenery in a magenta vase or pot and it instantly catches the eye.
Outdoors, you can jazz up a deck or patio with planters full of magenta geraniums, petunias, or begonias. Coleus is a very hardy plant that often features magenta in its leaves. Add a few magenta throw pillows to your seating, and you'll set a perfect outdoor scene spring through fall.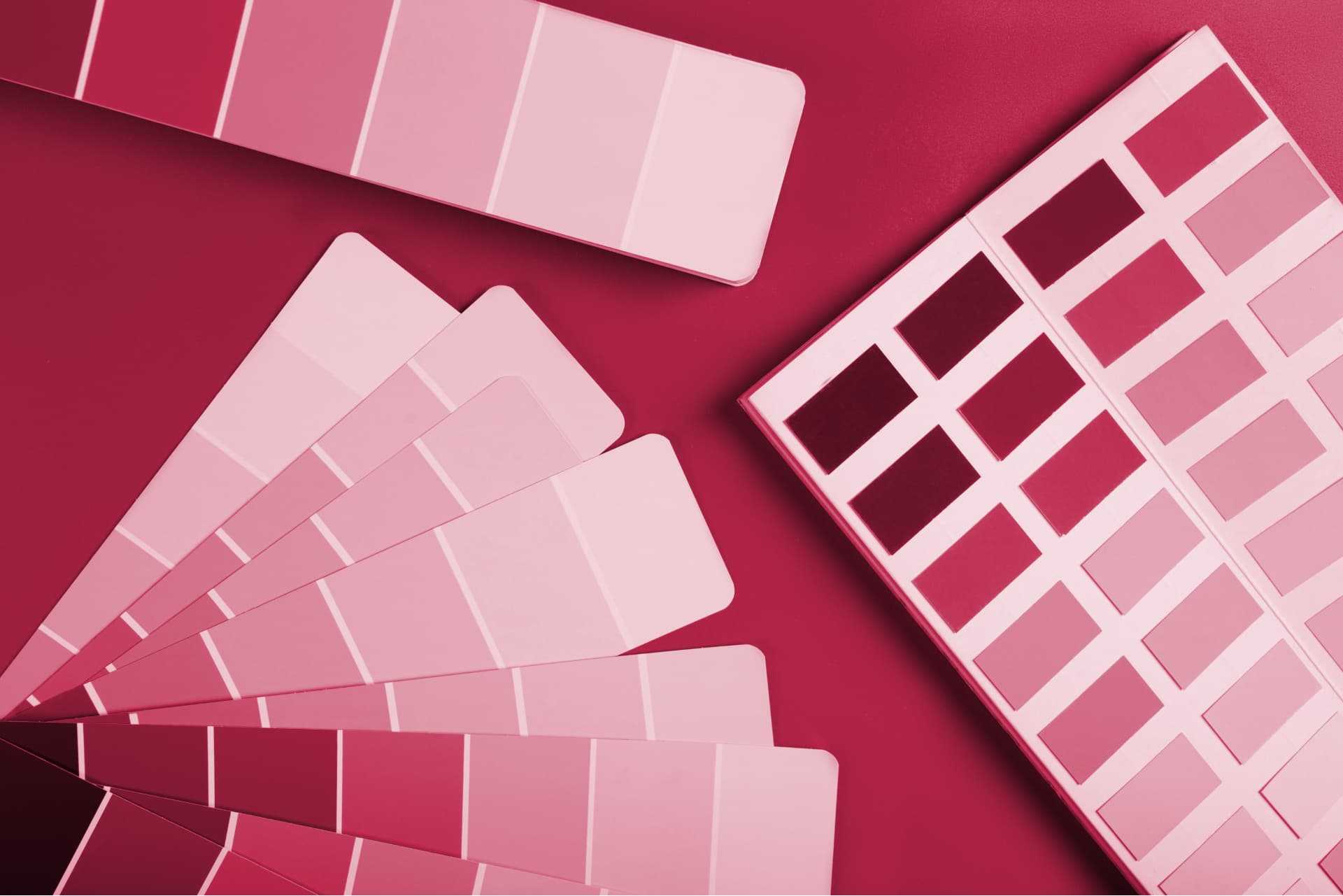 5. Add the color of love to the bedroom and bath.
No doubt, Viva Magenta stirs the heart and passion. Add some deep pink pillows and a fleece throw blanket to a white comforter or on a black and white duvet. Upholster a side chair or a vanity bench.
Add fluffy towels and a rug to your bath or just a pretty bowl of pink soaps and a candle. A small powder room would look divine with magenta wall paint or wallpaper (look for something in peel and stick). Add a gold-framed mirror and accent lighting, and give your guests the royal treatment.

6. Let magenta bloom in windows and wall art.
As Viva Magenta was selected for its ties to nature, it makes sense that you'll find it blooming in floral fabric treatments that frame the outdoor scenery through windows in dining rooms or breakfast areas. Wall art of flowers or Audubon-style bird illustrations can incorporate this deep shade.
Viva Magenta is also dynamic in modern graphic patterns. It plays well with black picture frames in large singular pieces or in a series of collage picture frames. Place a glass magenta decorative piece on a wall bracket, and it will pop against any wall color.
As you consider ways to update your home with color inside and out, drop by your local Window World store. We're here with the best products to transform your home's exterior with new entry doors, shutters, replacement windows, and siding. We'd love to discuss your ideas, including color themes, with a free consultation and quote. Find the store near you.
---