Back to Blog
The View From Here: How One Man Became a Multi-Franchise Window World Owner
Ready to get started?
Window World offers free in-home consultations! Click below to schedule today!
Get started!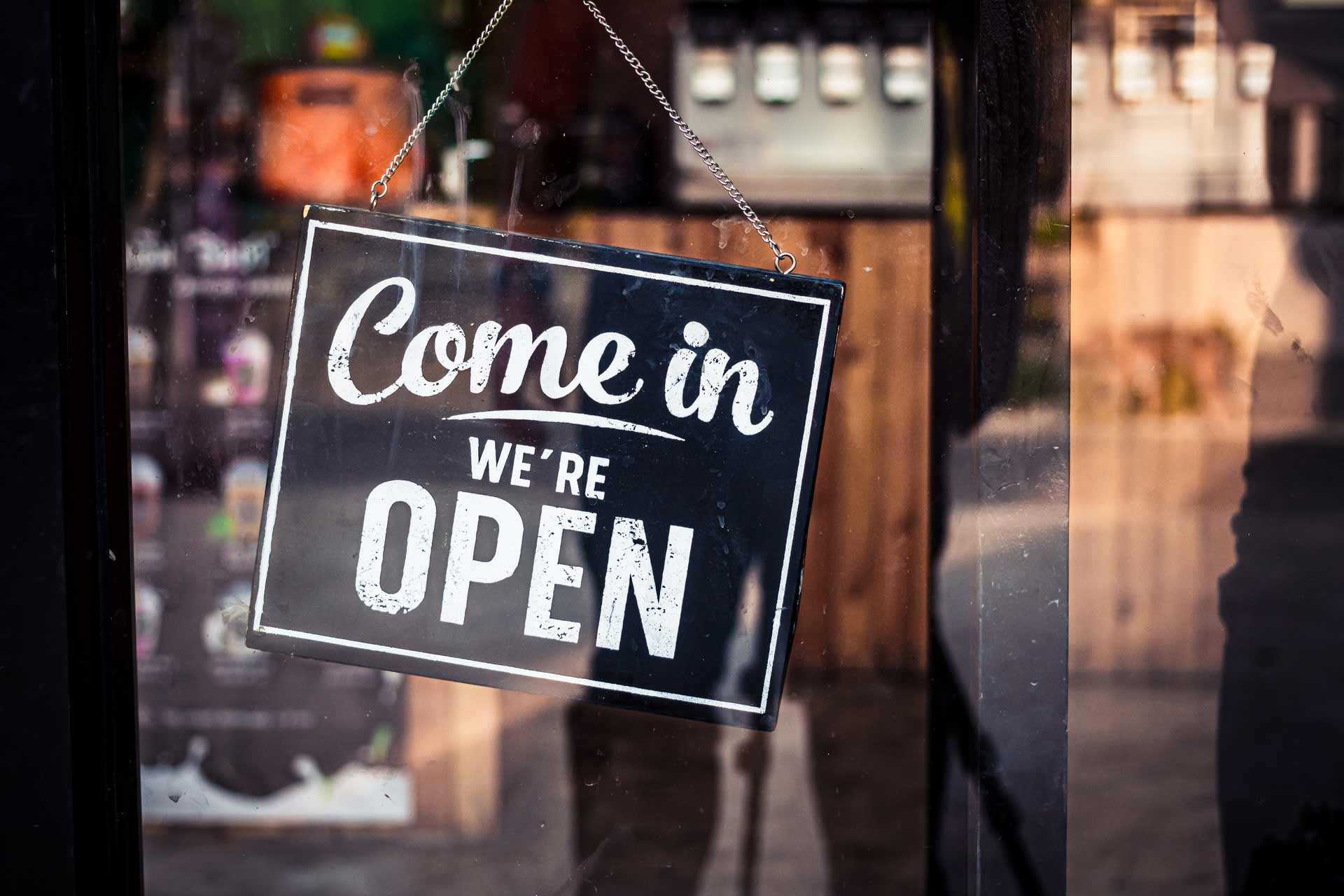 Window World franchisees are inspiring, extraordinary business owners, and we are proud to have them as part of the Window World Family.
A change of plans
Greg Deathridge didn't set out to become a Window World franchise owner. The original plan was to get a decent-paying job at Xerox or IBM after he graduated from college. Like many young men, he says, the thought to go into business for himself, let alone the home improvement business, never crossed his mind.
But that's exactly what happened.
"Who would think I'd become a millionaire selling windows?" wonders Greg. "I would've never thought that."
Now Greg co-owns four Window World locations (three in Virginia, one in California). He says those who ask are always surprised when they learn just how successful his business of selling windows really is.
"People are shocked when they see my revenue," says Greg of his approximately $20 million company. "We do sell windows, but we sell a bunch of them. And we sell doors … and we sell other things. We're in the home improvement industry … I'm not just selling windows."
Dressing for the job you want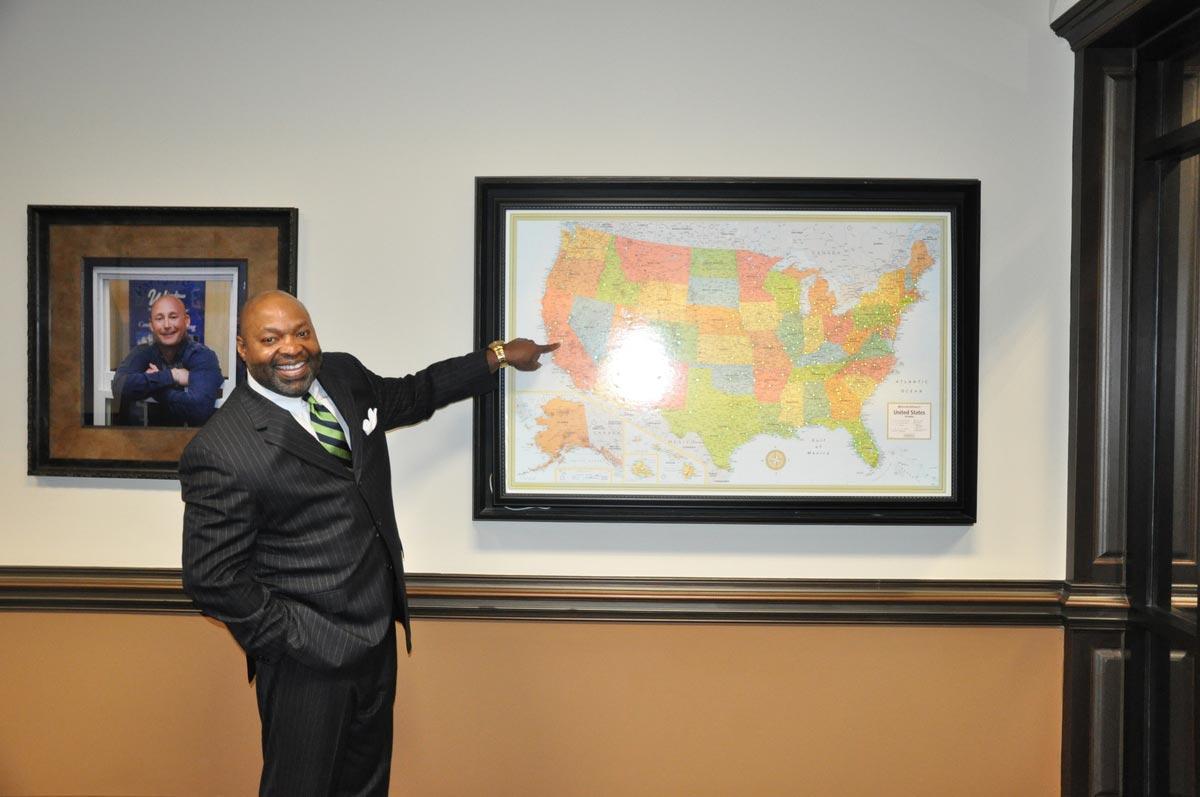 This success may never have been if not for the advice of a tailor. Greg was getting his pants hemmed his senior year of college when he told the tailor of his career plans. That decent-paying job at IBM or Xerox seemed like a good plan; that's what everyone else was doing. But the tailor asked Greg a question that arguably changed his life.

"He said, 'Since you're young, why don't you start your own business? Why don't you go work for yourself?'" explains Greg. "A lot of minorities, of course, a lot of young folks period, they don't really think that way."
Greg says that conversation inspired the thought, and his support system helped turn that thought into reality. Two of his older cousins were in business for themselves and encouraged Greg to become an entrepreneur. Not only were they family, they were his mentors. Greg's like-minded group of friends also helped.
"Birds of a feather flock together," says Greg about his group of friends in school. "We learned the things entrepreneurs do. We'd go out for happy hour, we'd go to places where we thought the successful people went, and so we learned how to act, look, dress like them, and that became a part of our life."
The climb begins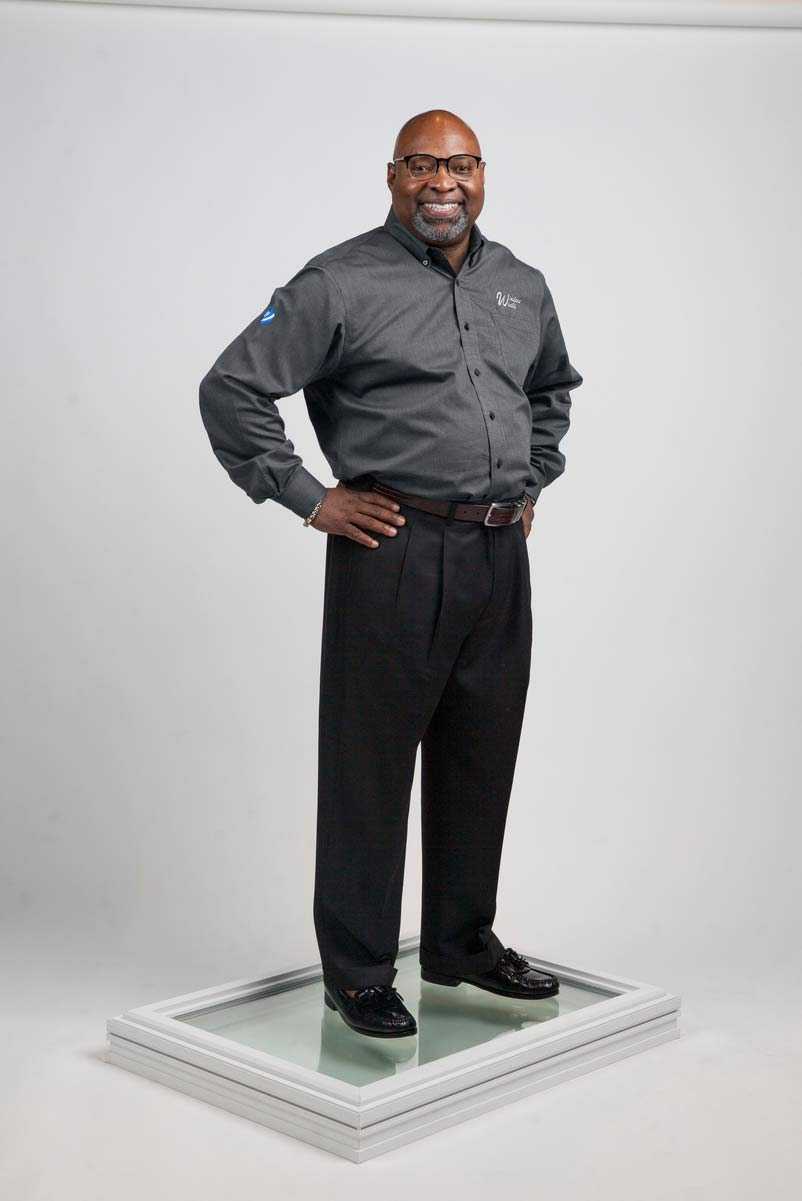 After three years as a letterman in football at Middle Tennessee State University, Greg graduated from The University of Tennessee Chattanooga with a degree in political science. He started his career out of college in the financial business as an investment broker, and then he bought a majority interest in an engineering firm. After serving as president of that company for 10 years, he started looking at getting into the home improvement industry.

Greg opened his first home improvement dealership in Middlesboro, Kentucky. It did well, so four other stores (all mainly focused on the coatings business) soon followed. It was when Greg started to consider diversifying his holdings that he learned about Window World.
"We were looking for a business that you could build in a community, run it, sell it, and in your old age drive by the business and say, 'I used to own that business, and it's still thriving today.' — and it's still a part of the community."
The Window World Appeal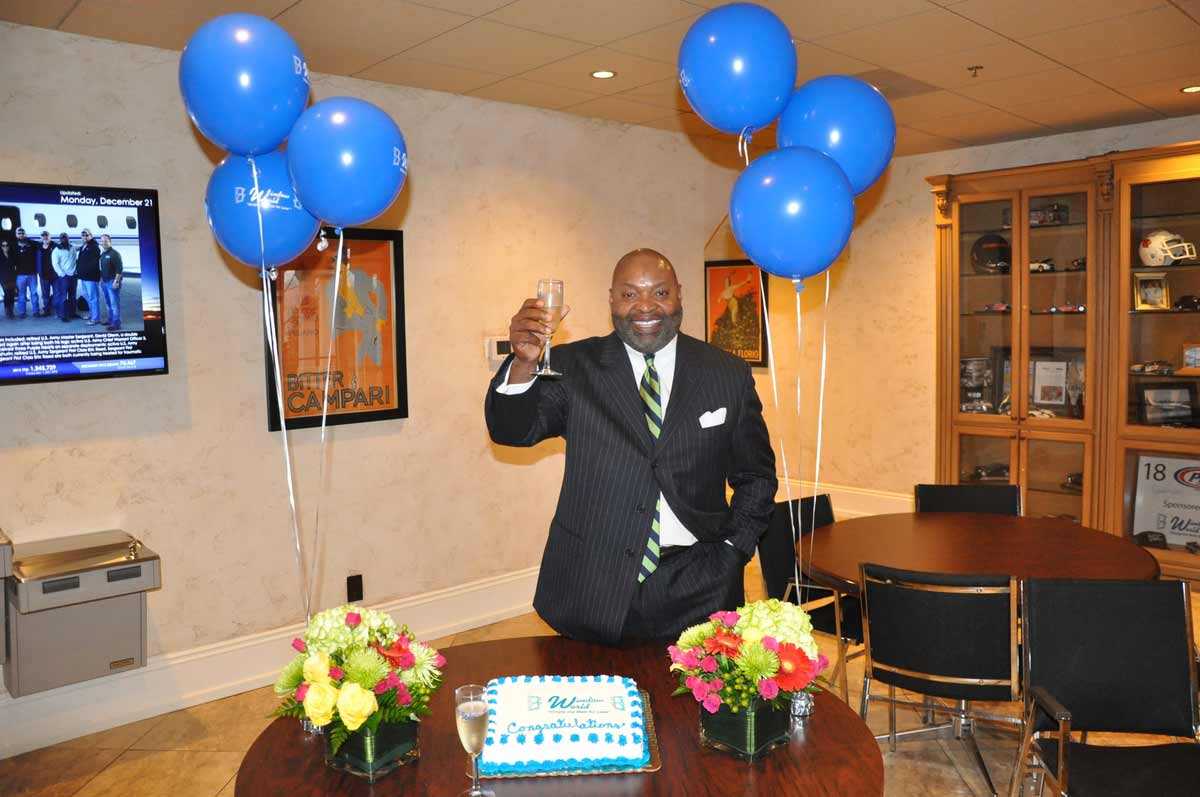 Window World of D.C. opened in Chantilly, Virginia in 2002. The store was a success, and Greg and his business partner, Melinda Hawks, opened several other locations. In addition to the store in Chantilly, they also own Window World of Winchester and Window World of Central Valley in Virginia, along with Window World of Fresno in California.

"This Window World model has been the best, most sustaining business model that I have owned," says Greg. "We knew after six months that this was a sustainable model."
It's safe to say business is booming. One of the biggest problems Greg considers to be facing the industry, however, is finding talented workers and entrepreneurs to keep up with that business. He says young college graduates seeking business opportunities seem more interested in starting an app than sinking their tool belts into the well-established home improvement industry.
"You've got built-in customers," says Greg. "People are going to buy homes. If you're the guy who can work on people's biggest investment, you'll always have work; you can always make a living and have a good livelihood. And that's something I had no clue of coming out of college."
The issue may be even greater when considering the lack of diversity in the industry. Greg says he is one of a few African Americans who own home improvement companies that earn over $5 million in revenue. He says the opportunity is there, young minority members just need to reach out and grab it.
Improving Homes. Changing Lives.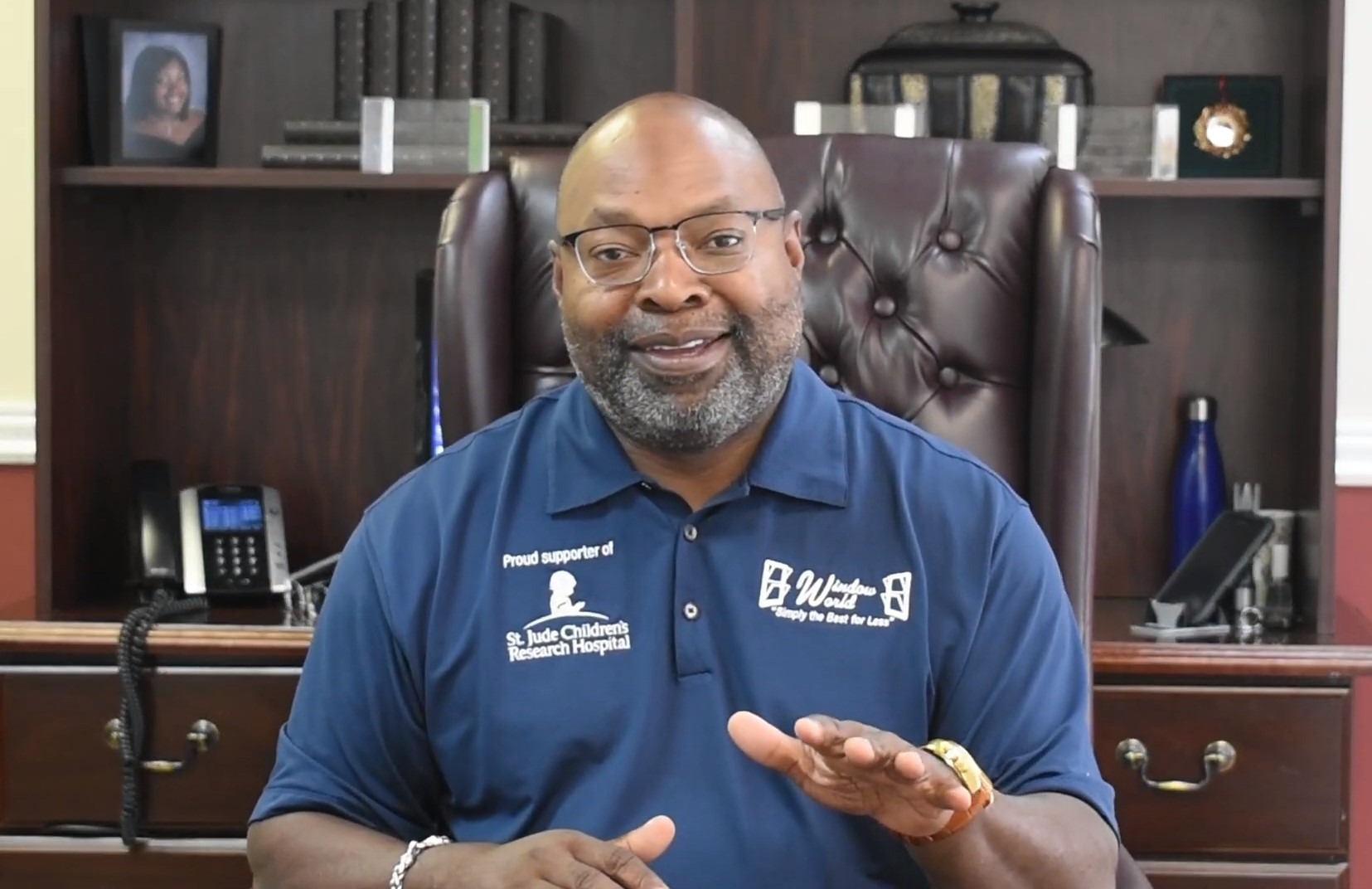 "We'd obviously like to see more diversity in this industry; we think we will. As time goes by, people see some of the things that we've been doing, some of the wealth that we've been able to build. This has been a good vehicle for wealth building."

It's time to get this conversation started. Greg wants to introduce the prospect of getting into the home improvement business to young minority members, particularly those in underserved communities. He believes the reason young people don't seize the opportunity to get into this promising industry is that they don't know about it, and they don't see it as a viable business. He encourages professionals to spend time in colleges and business schools talking about their business models; in fact, it's a goal of his own to do just that.
Part of that support needs to come from family members as well. Greg proudly talks about his daughter, Taylor, a recent graduate of Spelman College and a budding entrepreneur herself. With Greg's know-how and support, Taylor recently opened a haircare business in Atlanta. That's enough to make any parent proud, and Greg is no exception. But it is also gratifying for Greg to think about how proud his parents would be of his success, and his daughter's, if they could see him now.
"My parents are passed on, and my mother passed at a time right when my company started doing pretty good. She got a chance to see some of that," says Greg. "If my mother was living and knew that I was able to get (Taylor) through school, paid, no school debt … and this business has been able to do that … my mother would be so proud."
It's this business, Window World, that helped Greg create a comfortable home for his family. It allowed him to provide his daughter with the tools she needed to build a bright future. His tailor-made inspiration led him down a successful path. Now, Greg wants others to experience the same type of achievement.
"I'm happy where we are. We've built a good company, really good income, earned a living. We help a lot of people … What would make me happier?" says Greg. "I think if the Lord called me today, called me tomorrow, I got to do what I wanted to do."
---