Ready to get started?
Window World offers free in-home consultations! Click below to schedule today!
Get started!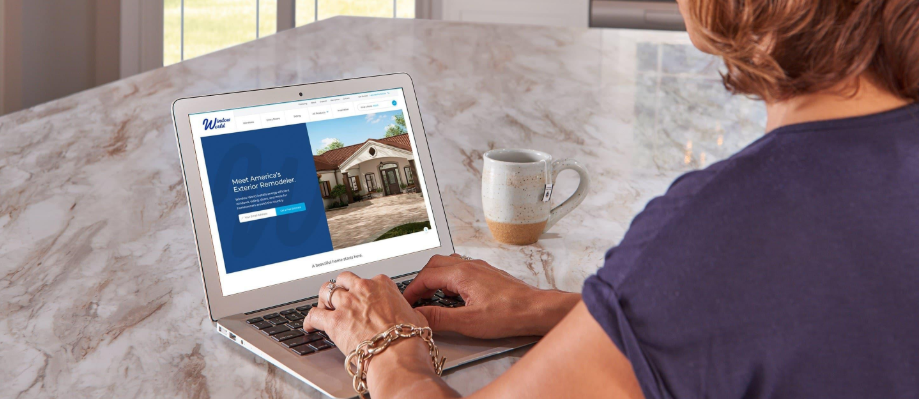 There are few things in this world more exciting for a company than a brand new website. For Window World, that excitement comes today. Get to know the latest design below and check out some of the fancy new clickables within.
The look
The new WindowWorld.com is strikingly handsome. Using soft blues, neutral grays, and hints of teal, we've created an aesthetic on the new site that is both engaging and friendly. Not to mention, it looks goooooood.

The page layout is brand new too, with a header menu that features everything you could need in one clearly defined location. Product pages showcase features, custom options, and a gallery which we've never had before. Everywhere you look, it's NEW, NEW, NEW!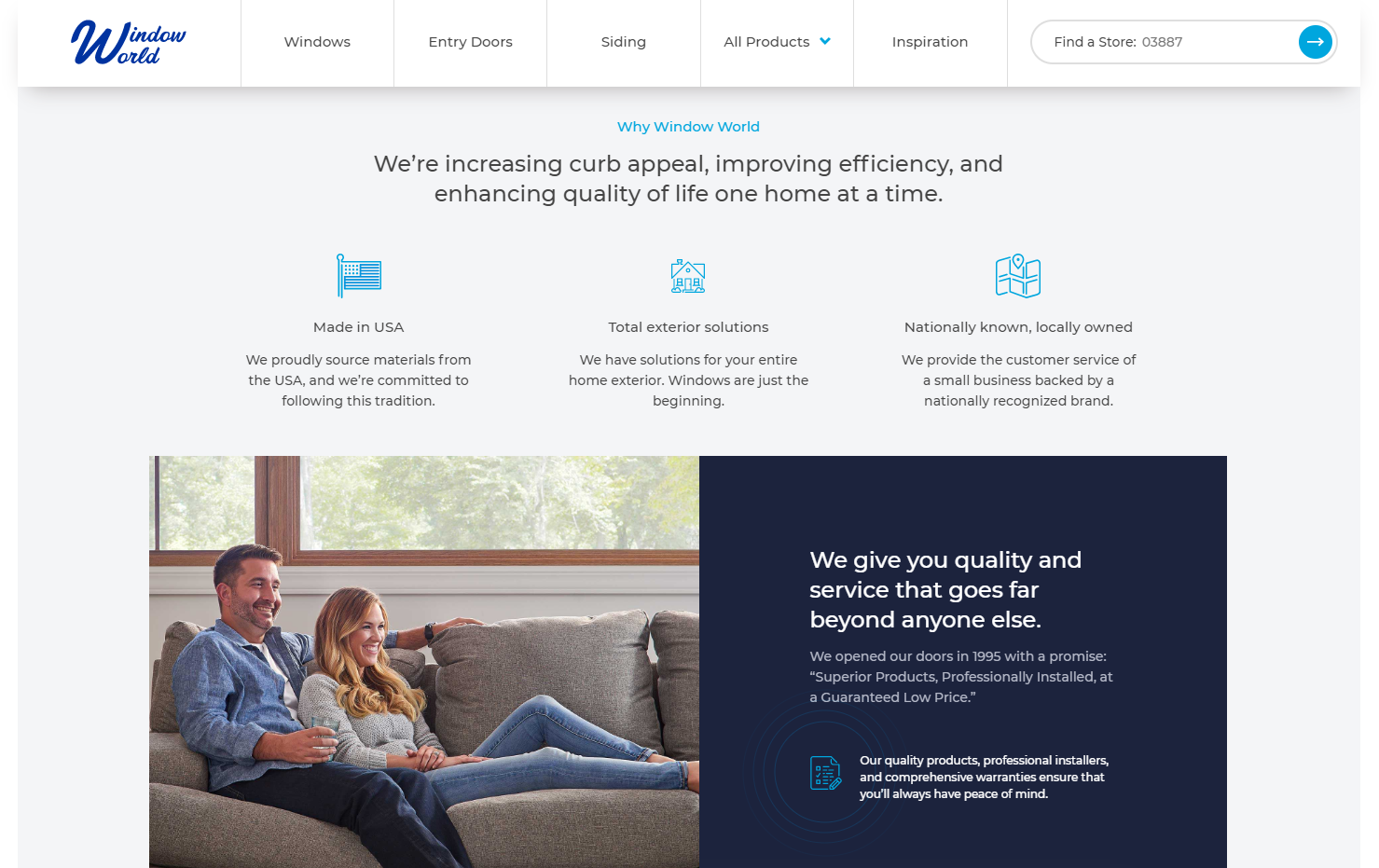 The copy (or words) you'll see has been written from the ground up to be approachable, educational, and eternally relevant. In particular, product descriptions are carefully crafted to inform and inspire.
As you click through each product page, you'll learn where it goes in the home, how to operate it, and which stylish features it comes with off the showroom floor. You can even shop additional style options like grid patterns, hardware, and colors until you've found the perfect match for your home.
Bonus: The new customization features work wonders when you need to gain a few style points on Mrs. Ogilvy next door. 😉

"The Window World Difference"
Taking center stage on the homepage is the unique in-home sales process that separates Window World from its competitors.
Over and over again, Window World is applauded for its no-hassle, upfront consultations. In fact, the 2018 Windows and Patio Doors Satisfaction Study from J.D. Power outlined the courtesy of our sales staff and speed of checkout as defining factors in our victory.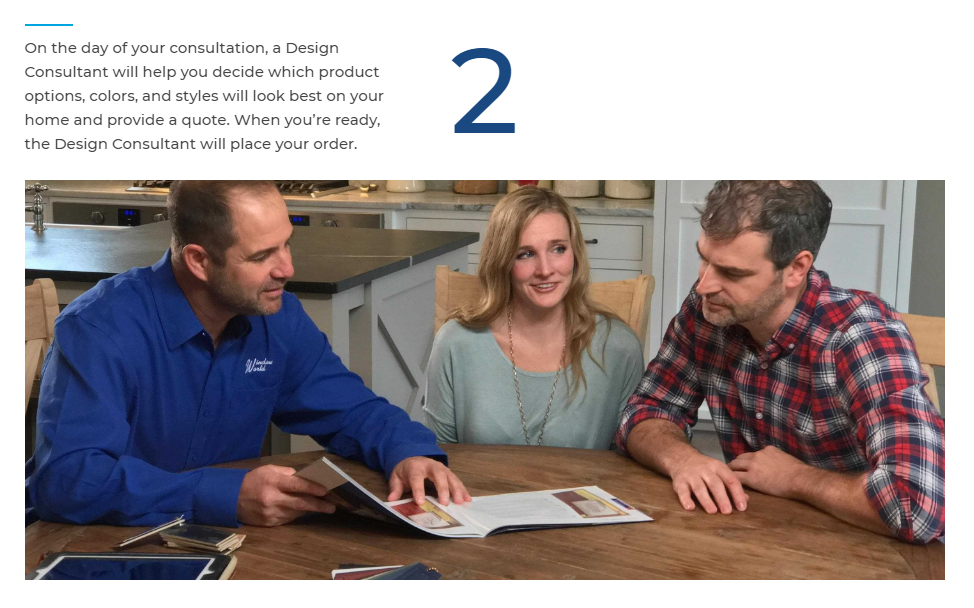 Getting new exterior products from Window World only takes a click or a phone call to get started. Once you've contacted your local store, you'll schedule a free in-home demonstration where you'll sit down with one of our highly trained Design Consultants to discuss what products, features, and styles might look best and provide the greatest value for your home.
It really is as easy as 1,2,3.
New products
As America's Exterior Remodeler, we are unbelievably excited to showcase our full product offering on WindowWorld.com for the very first time.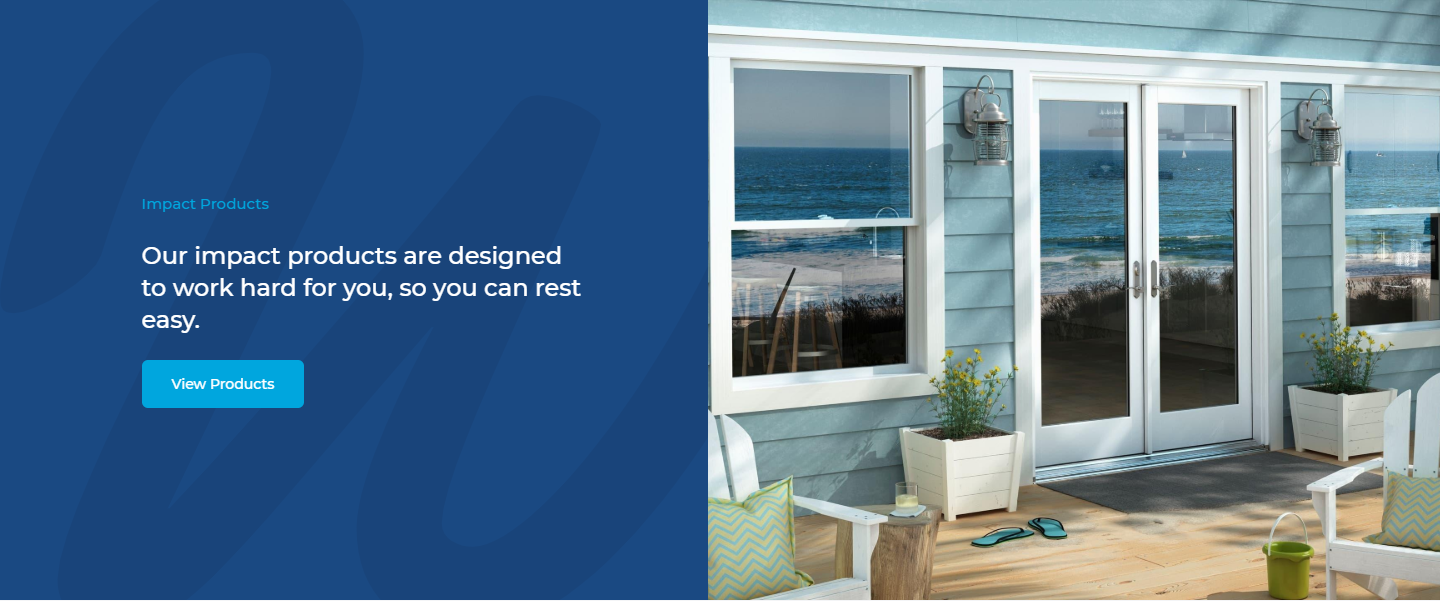 This is a big deal for us because while we're known for our windows, vinyl siding, and patio doors, we also carry a variety of additional products including storm doors, shutters, and even impact products for those living in weather-affected areas.
Finally, a place for every homeowner in America to learn what lots of people already know: We're #MoreThanJustWindows.
Inspiration galore
We know the shopping process for homeowners looking to remodel lasts around six months. During that time, it's helpful to visit websites, attend home shows, and speak with industry professionals for advice and ideas.
Enter the Window World Blog.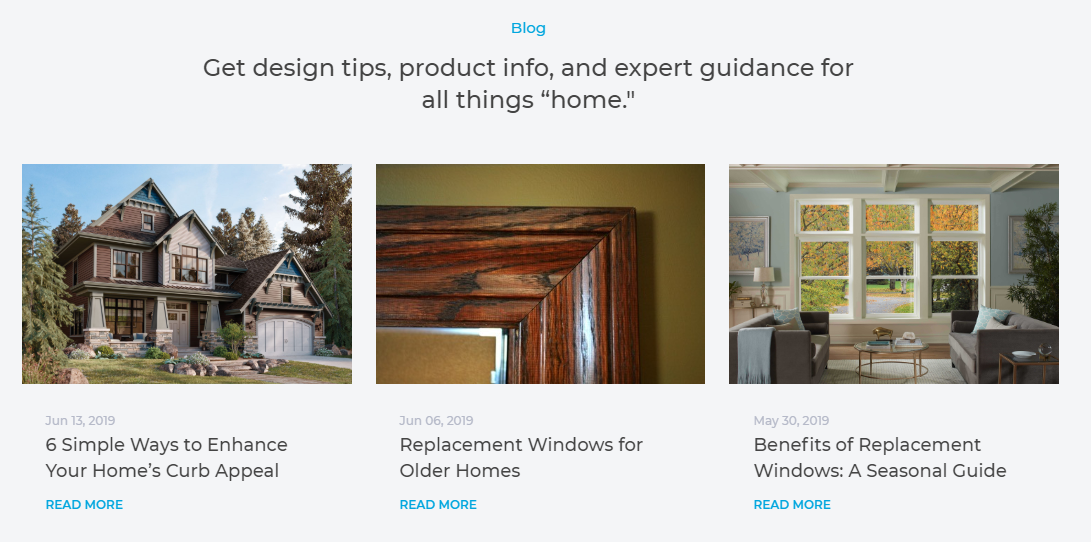 It's a place to share all the tips, tricks, and advice that come from nearly 25 years in the business. We've long yearned for a way to share those insights with you, and it's a joy to have a forum where we can provide help when it comes to remodeling your home.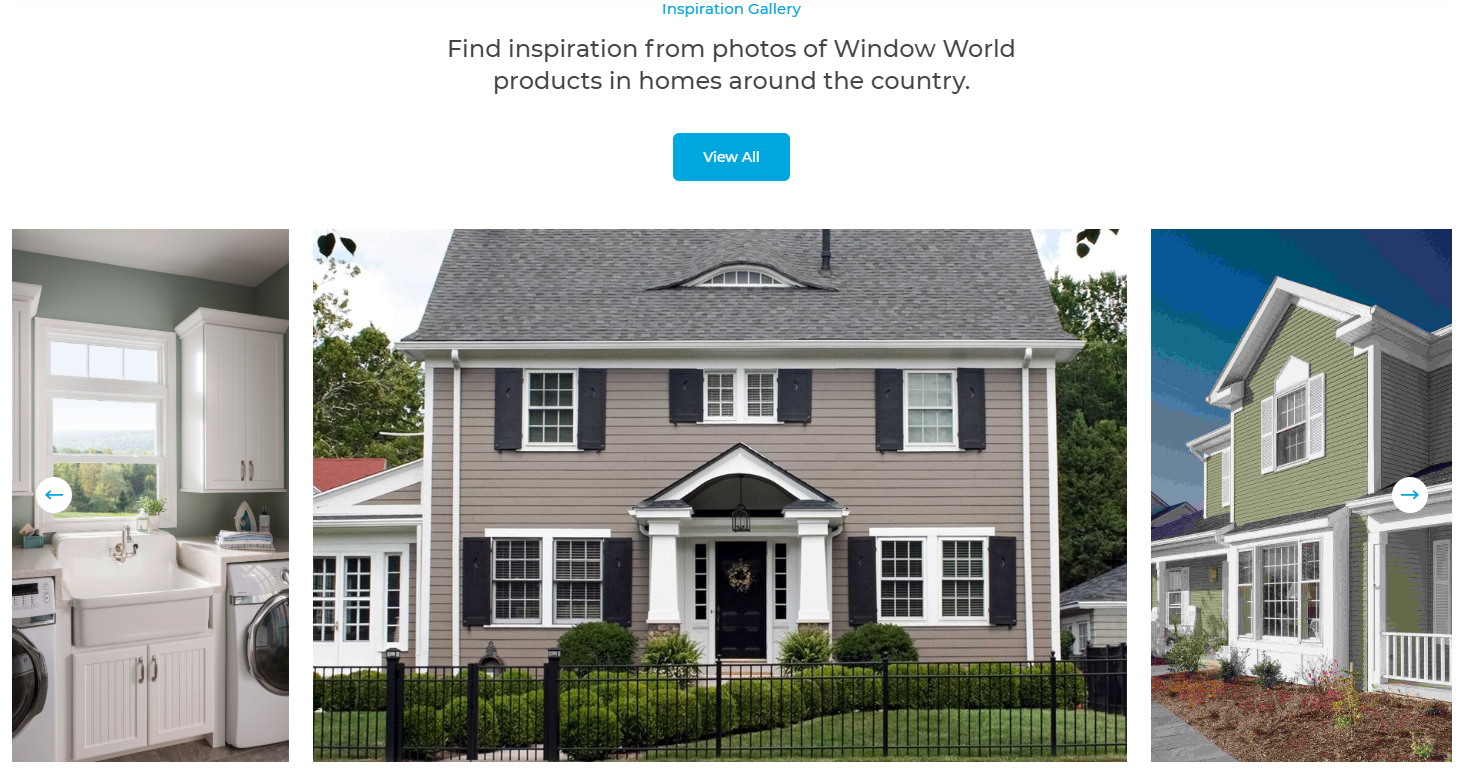 In addition to the blog, our Inspiration section features an all-new photo gallery where you can browse through 100's of beautiful images. The aim here is to provide a place for inspiration and encouragement because we all know how easy it is to start a project after looking at someone's Pinterest-perfect idea first.
We hope you'll find inspiration for your next home remodel everywhere on the new WindowWorld.com. Click, drag, and scroll to your heart's content. And when you're ready to take the first step, we're here for you.
---