Back to Blog
The Andretti Connection: Window World's Relationship With Racing
Updated March 2023
Ready to get started?
Window World offers free in-home consultations! Click below to schedule today!
Get started!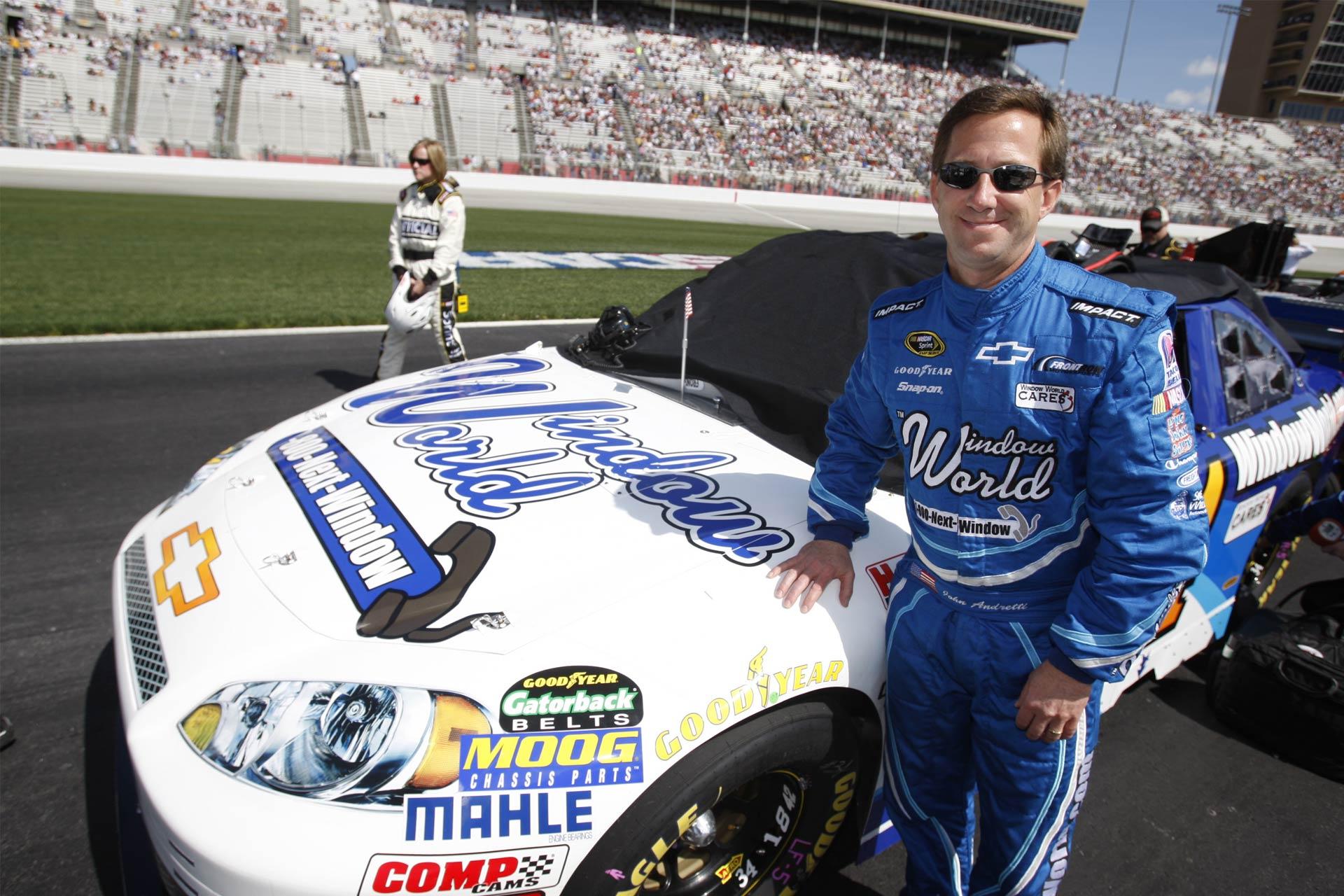 Racing and Window World were both born and bred in the hills of western North Carolina. It was only a matter of time before the two found one another …
Where it all began
Stock car racing got its start during the days of prohibition. Enterprising bootleggers looking to move their supply of illicit moonshine across state lines found they needed fast cars with modified suspensions to escape the police.
To meet that need, bootleggers began modifying their own "stock" cars to reach higher speeds, hang onto curvy roads, and carry much more cargo than they should. As the cars got faster, bootleggers began racing against one another for money and bragging rights. Many of those early unsanctioned races took place in Window World's very own backyard of Wilkes County. Sharing our birthplace with racing eventually led to a relationship with one of the sport's most well-known and respected families: The Andrettis.
"The" Andretti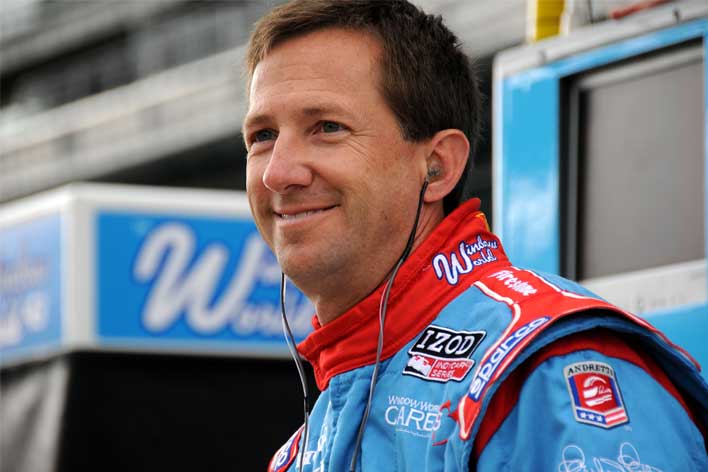 It all began with a phone call from the one and only John Andretti. Well, a few missed phone calls, to be exact.
As the story goes, Todd Whitworth, the late husband of current Window World Chairman & CEO, Tammy Whitworth, had been getting calls from a persistent John Andretti in 2008. John was already familiar with Window World on a local level. Still, he wanted to get to know the company better so that he could start the conversation about a possible partnership down the road.
Failing to get Todd on the phone, John left message after message introducing himself as "John Andretti" and telling him he wanted to talk racing. Refusing to believe that he was getting calls from a famous race car driver, Todd eventually gave in and returned his call.
"Is this THE John Andretti?" Todd said.
It was.
Start your engines!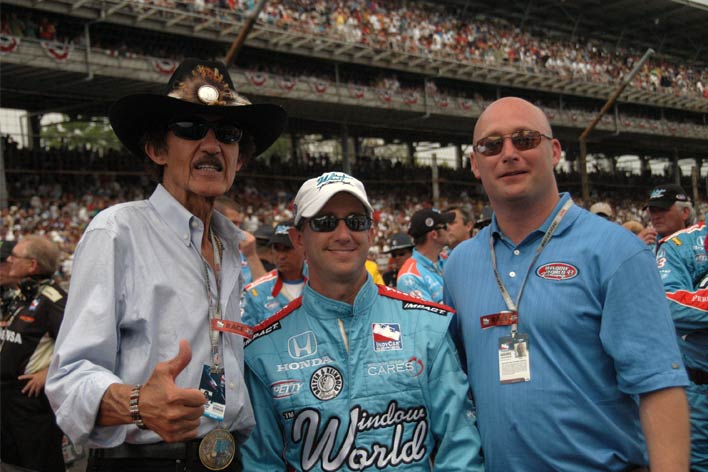 After their initial phone call, Todd invited John to the corporate office in North Carolina to talk sponsorships. Knowing Todd had a penchant for fast cars and racing, Andretti thought Window World might be interested in becoming an associate sponsor on his car in the upcoming Daytona 500. After hearing John's pitch, Todd took a moment to reflect before excitedly throwing his proposal down on the table and exclaiming, "We're in it for the primary!" (the most premier sponsorship placement available).
Window World went on to sponsor Andretti in three Indy 500 races as well as the NASCAR series. The company's relationship with racing grew through its friendship with John, starting as a source of fun and excitement and eventually becoming a successful partnership.
"Getting involved with this sport has been a real thrill and a business success story for us," said Todd Whitworth in 2010. "We got our feet wet with the Daytona 500 and felt it was pretty successful, so we added a few more races in the season. Then the opportunity to partner with John Andretti and Richard Petty for the Indianapolis 500 was something you can only dream about."
More than just racing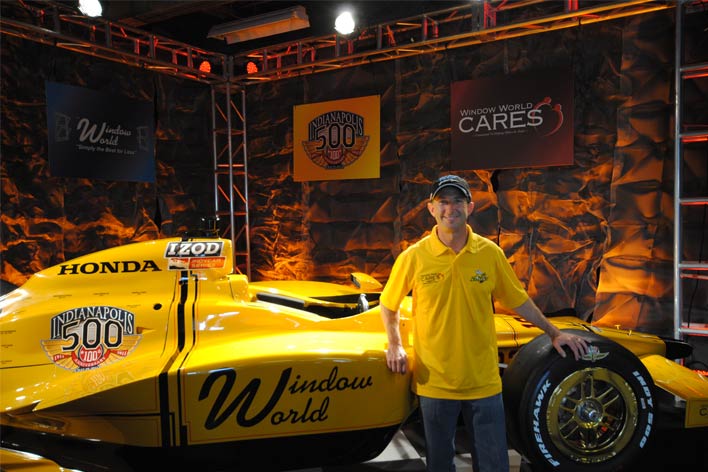 As the relationship continued to grow on the track, it became apparent that both parties had more in common than just racing. Both were deeply devoted to a higher mission: Helping others and giving back. With this common bond in mind, an idea was born that would honor racing and support St. Jude Children's Research Hospital at the same time.
In May 2011, Window World commissioned the construction of The Stinger race car, a modern-day interpretation of the 1911 Marmon Wasp and a tribute to over 100 years of racing. Once completed, John shuttled the car thousands of miles around the country in a quest for the signature of every living Indy 500 veteran. For over four years, The Stinger visited races, museums, and home shows around the country. With each signature collected during its tour, Window World donated $1,890 to Window World Cares, directly benefitting the kids and families of St. Jude.
"There's never going to be a piece of racing memorabilia that's going to be as important as this," NASCAR Sprint Cup driver Tony Stewart told USA TODAY Sports. "That's because of all the people that are on that car. There are so many names, and there are some who have passed recently, and there are names of guys that won't be around 10 years from now. It is such a one-of-a-kind piece of memorabilia. I don't know of any single thing out there that could compare to it."
The Stinger was auctioned in 2016 as part of a gala event for St. Jude. In total, the car helped raise over $1,000,000 to support the hospital's lifesaving work. Today, The Stinger sits in the Indianapolis Motor Speedway Hall of Fame after being donated by the auction's winner, The Century Club. It lives on as a rolling piece of history for generations to come.
The next generation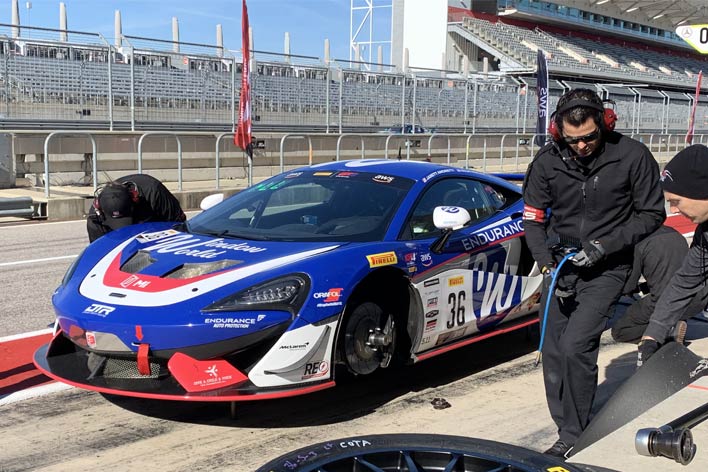 Today, Window World's involvement with racing continues through its sponsorship of John Andretti's son, Jarett. Jarett races under the Window World colors in numerous events, including Sprint Cars, the popular GT4 America series, and the Indy Lights.
Having lost John to colon cancer in January 2020, Jarett has taken up his father's mission of spreading awareness and preaching early prevention of colorectal cancer by encouraging regular screenings. The #InIt2WinIt and #CheckIt4Andretti social media campaigns have done a spectacular job increasing awareness of the disease and influencing others to stay ahead of the curve.
"I've run into people all about the world that say they found something early, and they had it checked because of John," said Marco Andretti. "The whole family hears those stories, so he saved countless families."
Not only has Jarett picked up the racing torch from his father, but he has also made it his mission to improve the lives of others every day. It is an honor to call him a partner and a friend. We enjoyed watching Jarett take two checkered flags in 2022 and look forward to many more wins in the years to come.

Learn more
For more information on Andretti Autosport, visit their website. Stay up to date with coming races in the GT4 America series, and be sure to look out for the #36 Window World Car on the track.
Help Jarett spread awareness for colon cancer prevention and screening by using the #CheckIt4Andretti hashtag and remember to get yourself screened regularly. You can follow Jarett on his social media for any racing news, updates, or results.
If you're ready for new windows, doors, or siding, we're here for you with virtual and in-home consultations available. Window World products have earned the Good Housekeeping Seal and are Energy Star rated. But you don't have to take our word for it. Just listen to what Window World customer, Jarett Andretti, had to say about using Window World products in his childhood home!
---