Ready to get Your New Windows?
Window World offers free in-home consultations! Click below to schedule today!
Get started!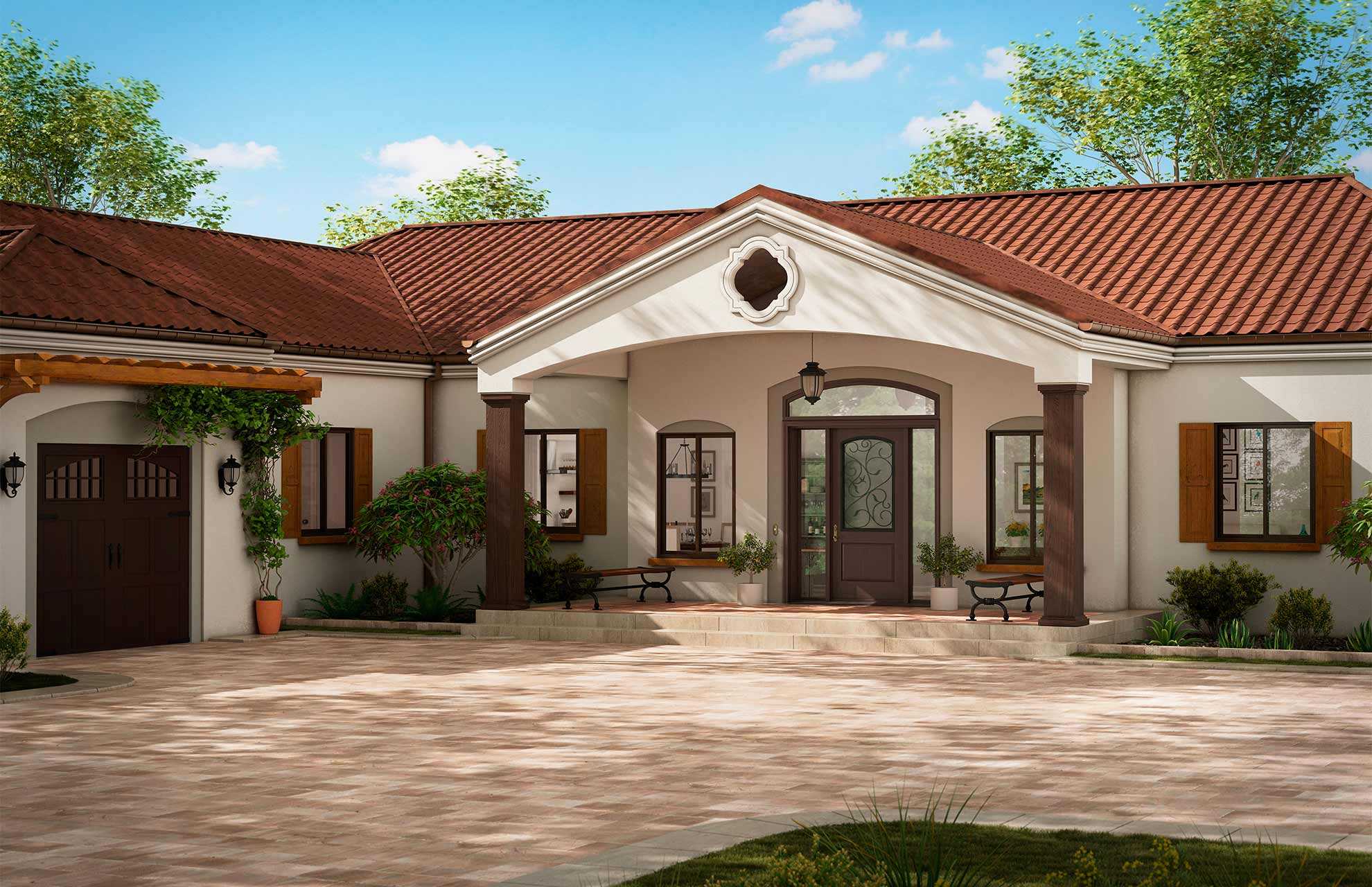 Three reasons these homes speak to the heart.
Southwest home architecture covers a broad range. You'll find many names that reflect this style, including Mediterranean, Spanish Mission, Hacienda, Pueblo, and Adobe.
This fusion style of design stems from the rich history of Spanish Colonial mission churches and Native American Pueblo people. Naturally, these home designs are popular throughout southwestern states, including New Mexico, Arizona, Nevada, and California. Still, you'll also find them throughout Florida and many other areas of the country.
If you appreciate nature's splendor and an environment that is relaxed and refined, this may be the style for you.
There are many reasons Southwestern home styles are so distinctive and appealing.
1) Southwest celebrates nature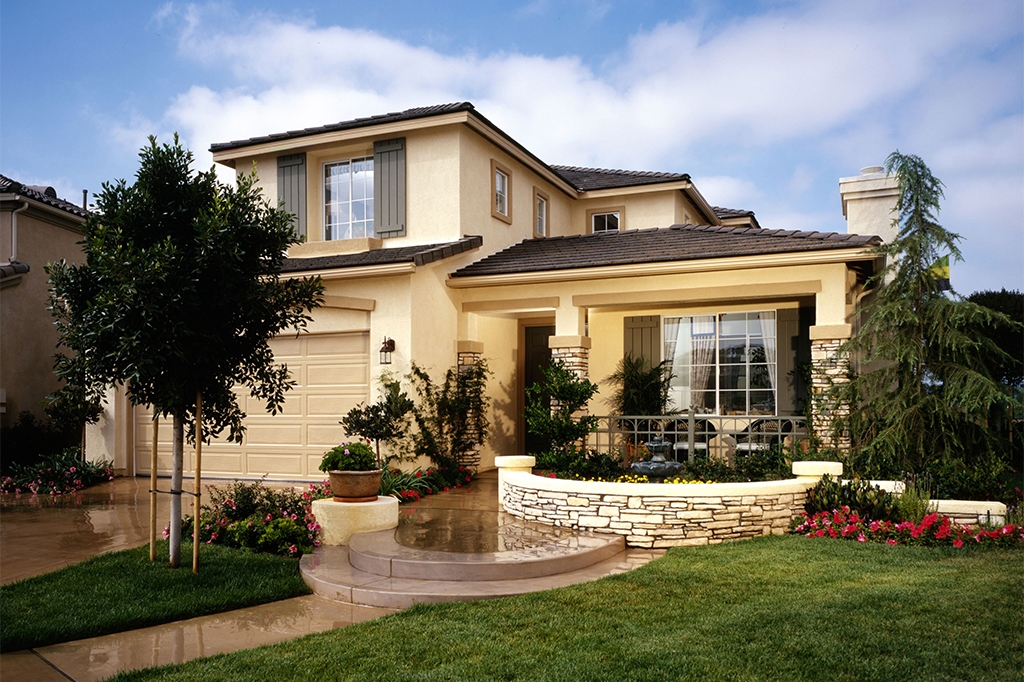 These homes tie beautifully to the natural landscape because everything about this style begins with nature.

The elements are organic, derived from the land, and dried by the sun. In fact, traditional Pueblo-style homes were designed to accommodate the natural desert environment. Thick clay walls with minimal windows absorbed the intense heat by day and released it to provide interior warmth at night. Today's thermal technology in siding, windows, and doors eliminates the need for this brilliant construction. However, many design factors such as earth-tone stucco, rounded walls and corners, and asymmetrical architecture still reflect the Pueblo influence within Southwest style.
Other distinctive features include Spanish inspired red-tile roofs and Adobe-style flat roofs. You'll find wrought iron accents and arch shapes throughout in entryways, hallways, and fireplace mantels. Arched windows and casement windows with arched transoms mimic the beauty of sunrise and allow plenty of natural light. Along with prominent use of stucco, building materials often include rustic wood and stone featured both inside and outside of homes.
2) Southwest celebrates comfort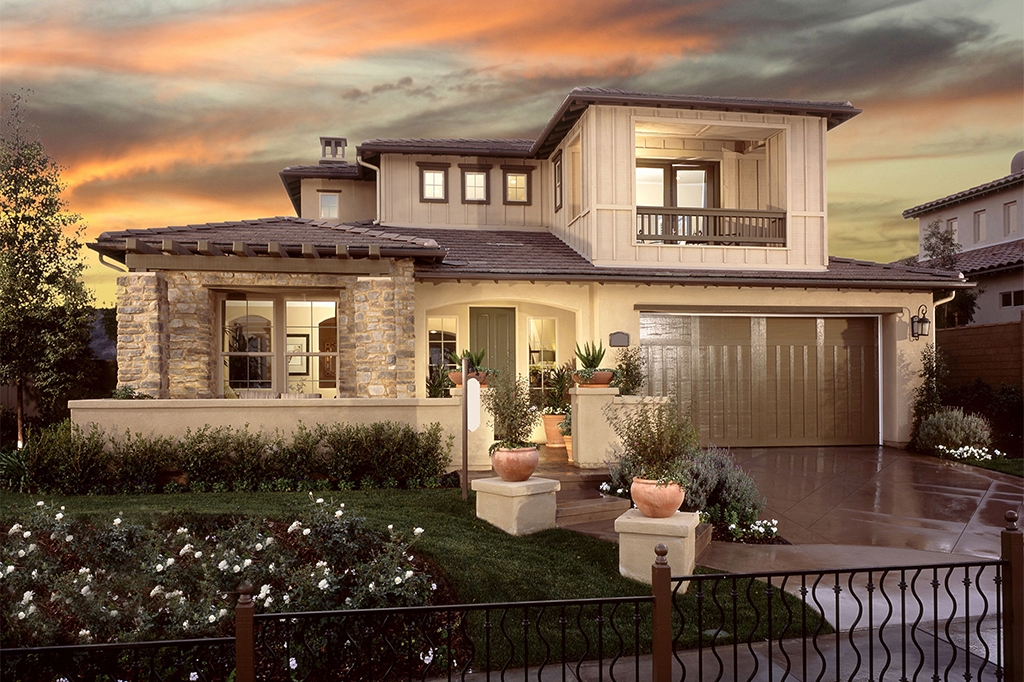 There's nothing fussy or formal here. Southwest-style homes are the epitome of casual comfort — easy to live with and easy to love.

The seamless transition from indoor to outdoor living highlights the casual spirit of these homes, once again paying homage to the beauty of nature. Sliding windows highlight scenic views and invite evening breezes inside.
It's easy to feel at home in a setting characterized by large beams, oversized fireplaces, and expansive kitchens with ornate terra-cotta backsplashes.
The simple interior designs and natural textures in building surfaces work well with décor that features pops of color, including bold area rugs and throw pillows on comfy, relaxed furniture.
3) Southwest celebrates life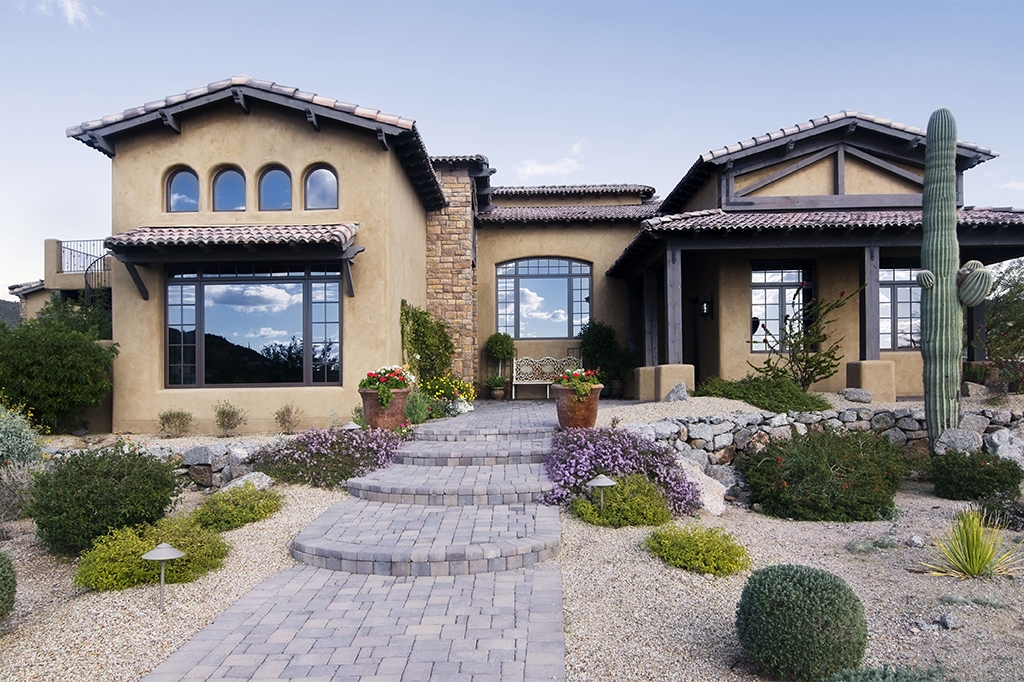 There is something about Southwest style that says "welcome," even before you step inside. Entryways are often flanked with planters overflowing with color that lead to ornate, multi-paned entry doors of leaded glass with iron details.

The casual nature of these homes and open architecture invites celebration, whether it's an intimate dinner for two or a family movie night. Southwestern style provides the perfect environment for sharing great times.
The living and entertainment spaces continue outside through hinged patio doors leading to porches. Courtyards and walled gardens invite family and friends, lively conversation, outdoor dining, candlelight, and music. Margaritas around an outdoor fire bowl could be the rule of the day.
Then again, a quiet evening inside by the hearth with the dog and a good book could be a celebration by itself in a home that celebrates life daily.
No matter what your personal home style preference is, the professionals at Window World would love to listen to your ideas. Window World is here for you with a free consultation, virtually or in your home. Contact your local store today.
---