Back to Blog
A Window World Marriage: Spouses Say "I Do" to a Personal and Work Partnership
Ready to get started?
Window World offers free in-home consultations! Click below to schedule today!
Get started!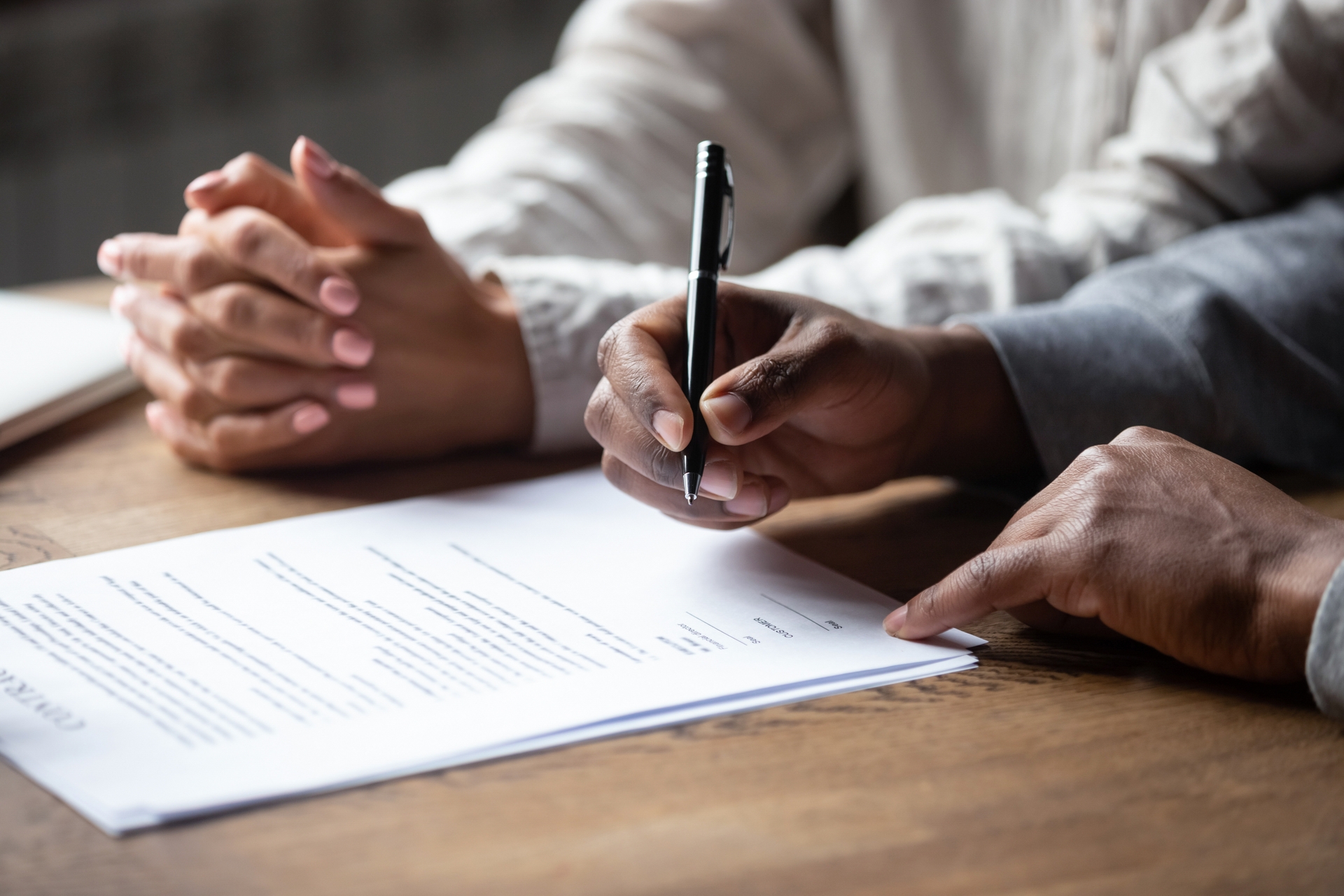 "I love working with my wife, and I wouldn't have it any other way." – James Eller, Window World of Roanoke
James and Jamie Eller of Roanoke, Virginia, share a kind of round-the-clock partnership that might not work for everyone. Eight years after getting married in 1994, the couple took another big plunge. More than a husband-and-wife duo, they were now owners, with a partner, of a Window World franchise. In 2005, they bought the store outright and made the decision to run it together.

All hands on deck
In the early years, James ran the store while Jamie worked from home, handling payroll, billing and taxes, and tending to their children until the youngest started preschool. It was a juggling act, but it gave them the flexibility to follow their own path in life while they solidified the family business.

After almost 20 years with Window World, they now work alongside each other every day. Jamie continues to do accounts and payroll while sharing human resources duties with James. He oversees most of the marketing, manages the sales team, works with the general manager, and handles the majority of the installation duties. They currently operate a franchise in Roanoke along with a satellite store in Lynchburg. The Ellers' son, Cole, now works in sales full-time, and their teenage daughter is starting to help out at the office. Their stores have developed into a classic family business.
24/7 commitment
James said for spouses who are also partners in a small business, the two roles inevitably intertwine, and it can be difficult to separate work time and personal time. Some married couples will find it daunting, but many will thrive if they can commit to working closely on common goals.
"I love working with my wife, and I wouldn't have it any other way," said James.
The two say they both get along well, and they use humor to defuse any tension that might grow out of a trying day.
"We have a joke between us whenever we have a bad day and one of us threatens to quit," said James. "We always follow it up by saying, 'You can't quit without firing me first.'"
Their conversation during the evening meal is often a reflection of how the workday went. If "shop talk" takes over, Jamie said, "One of us will have to raise their hand and say, 'I don't want to talk about business anymore.'" She said the solution to separating the two lives can often be as simple as going for a walk.
Building on the bond of marriage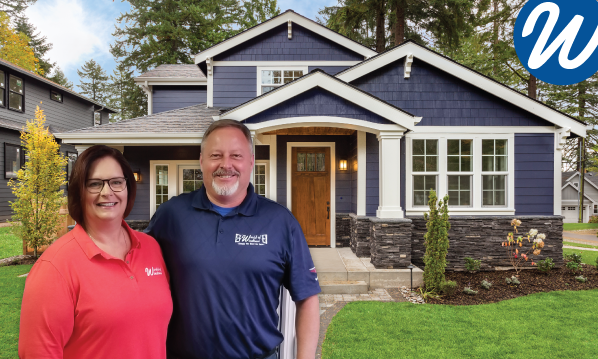 Many married couples already possess some of the fundamental traits that are key to a successful business partnership. One of the biggest advantages is an already established level of mutual trust.

"The biggest thing is you have someone you can trust," said Susan Waddell, who has owned a Window World franchise in Charlotte with her husband, Tim, since 2010.
With her accounting degrees, Susan was a natural fit for the financial and administrative side of operations, while Tim directs his time to installation and most of the sales. Sometimes they share sales duties. Because of their preferred hands-on style, the doors are rarely truly closed. They regularly read and respond to business emails and texts off-hours. They will also bring each other up to speed on the day's business over dinner. It helps when you do what you love. Susan said couples in business together can promote a healthy work-life balance by setting boundaries. She said she and Tim make a concerted effort to schedule personal time, and they try to keep weekends free.
As with James and Jamie Eller's enterprise, the Waddell's Window World franchise is also assuming the traditional architecture of a family business. Their daughter, Ashley, is now the office manager, and Ashley's husband, Trevor, is the sales manager. The Waddells are preparing the couple to take over the business when they retire.
Growing with the business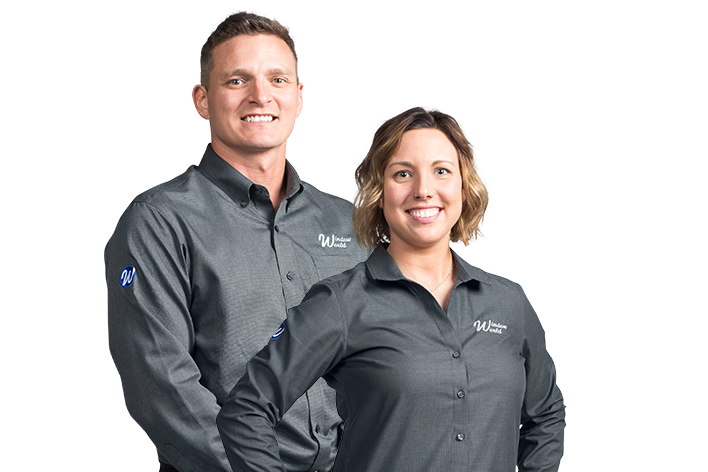 Carter and Melissa Broer, each in their thirties, have a slightly different story, as both their marriage and business are younger. Still, the same personal and professional commitment to each other has fueled their success. The pair had been married only three years when they moved to Fargo, North Dakota, to open their Window World franchise in 2017, leaving family behind.

In the beginning, Melissa handled the office side of the business and Carter focused on sales. For about six months, the two went out on project installations together. Now that they have hired some reliable installers, Carter has settled in with sales and project management responsibilities, and Melissa sees to scheduling, accounting, and other office operations. They now have more than a dozen employees, and Carter's younger brother has come on board as a project manager.
Working together so intimately day in and day out can pose its challenges but is also balanced out in positive ways. Whether there are ups or downs, the couples share them together. As partners, they've mastered the skill of compromise. Carter said he and Melissa acknowledge and appreciate that they have different strengths and weaknesses, a dynamic that benefits both the marriage and the business. Carter's construction background gives him a practical view of the process, while Melissa is the creative force with a good eye for detail and design. They have been able to quickly and steadily tap into the corporate business model, allowing them to triple their business in just three years of ownership. With Window World's affordable, quality products and the company's support for brand awareness and marketing, Carter said, "If you follow the system, it's pretty hard to fail."
For married couples considering buying and operating a Window World franchise together, Melissa Broer offers this piece of advice: be realistic.
"You should be comfortable spending every waking moment together," she said. "If they are committed to do it, I would 100 percent say go for it. I don't feel like there is a better franchise out there to be a part of than Window World."
---