Back to Blog
A Family Tradition: Generations of Window World Success
Ready to get started?
Window World offers free in-home consultations! Click below to schedule today!
Get started!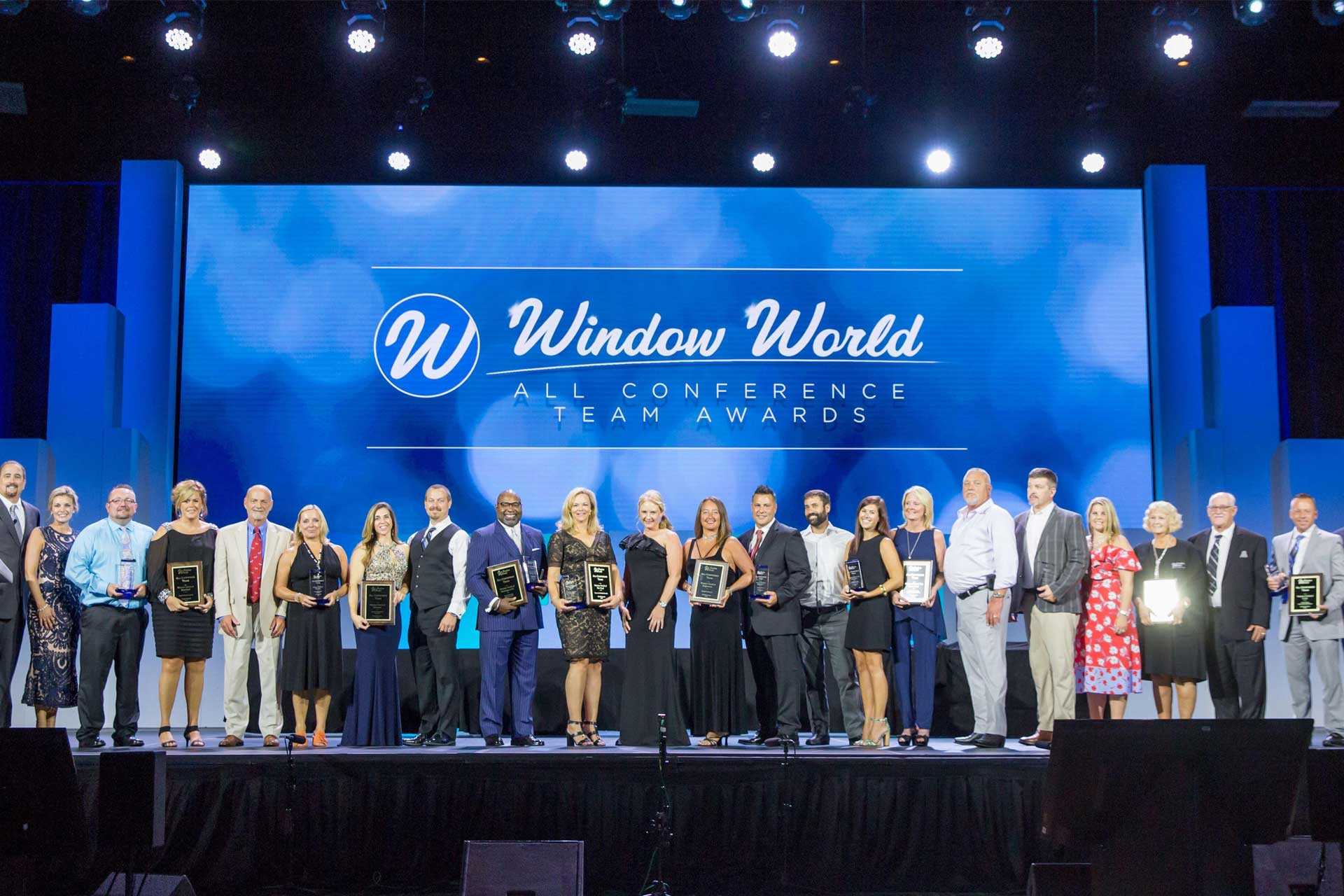 Multiple eras of Window World owners see success for their families.
The Window World Family is an intricate network of hard-working men and women determined to meet a common goal. Many of these family members laid the foundation for a successful franchise, all of them are holding the framework solidly in place, and many others will go on to watch the company grow for many more years.

The Window World Family is not only made up of individuals, but individual families. In many cases, generations of families are working together within the franchise — and they plan to ensure the success of future generations as well.
Meet the Morans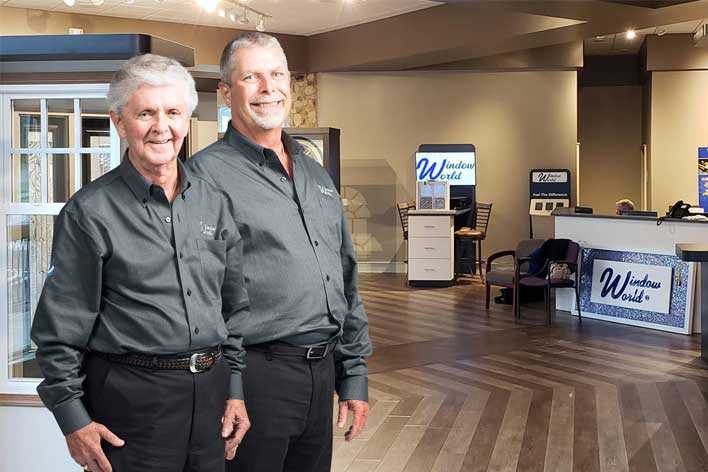 Father-son duo Fred and Pat Moran own multiple Window World franchise locations throughout Ohio, Pennsylvania, and Michigan, working alongside their wives and Pat's children.
They opened their first Window World location in Youngstown, Ohio, after deciding to go into business together. Fred was retired from a career in the remodeling industry, but he wasn't quite ready to call it quits. Pat already had many years working in the window business under his belt. Together, they grew an empire.
"I got my work ethic from my dad," shares Pat. "I saw him go into business for himself and work hard every day. Work hard, play hard … that's what I've learned."
Fred, in return, has also learned quite a bit from his son.
"I've learned how to run a successful business in the window industry, which can be demanding. Pat's ability to be in the business for so many years is an inspiration," explains Fred. "We take pride in the fact that we have a great company that's stable and self-sufficient."
Fred oversees the payroll, while Pat is responsible for the day-to-day operation of the business. They have separate roles, and they agree that's the way it works best for their business relationship. They also say they agree 95 percent of the time, but every big decision calls for a discussion.
"We normally discuss something, and I'll ask how much it costs," jokes Fred.
It's all hands on deck when it comes to the Morans' fleet of franchises. They're grooming Pat's son and daughter to take over the business eventually. Both members of the younger generation had their own careers before coming on board, and Pat emphasizes he did not push his children to join the family business.
"We're providing an opportunity for generations to come, but we're not giving it to them. They're earning it," says Pat. "It's a great legacy not only for your children, but your grandchildren."
"The ultimate goal is to continue what we've been doing, do a good job, keep the customer base satisfied, and get a lot of referrals," says Fred. "The goal is to continue what we're doing; only do it better."
Family Business Benefits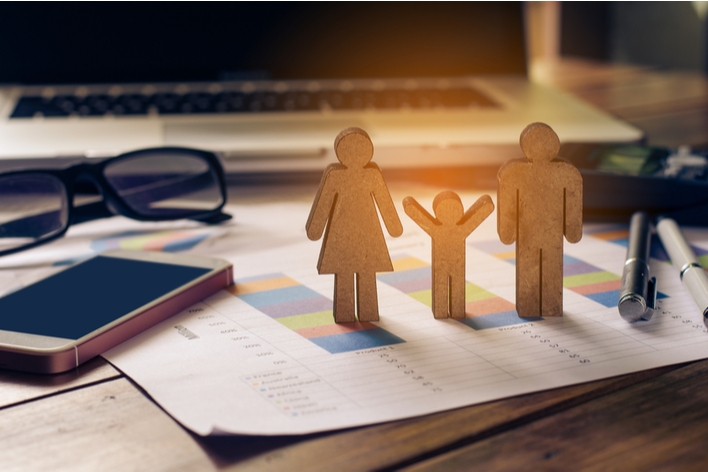 Many Window World locations are owned and operated by multi-generational families. Family-run businesses play an integral part in the United States economy, and the personal values of each family help shape the structure of their businesses.
According to SCORE, a nonprofit organization dedicated to helping small business owners, family-owned businesses employ 60 percent of the U.S. workforce. A publication released by the organization in 2018 also revealed that 74 percent of family-owned businesses report having strong values and positive company culture.
Not only can the owners of family-run businesses pass along success and stability to their children, but they also can pass down a sense of pride and a strong work ethic.
From Upstate to the Lowcountry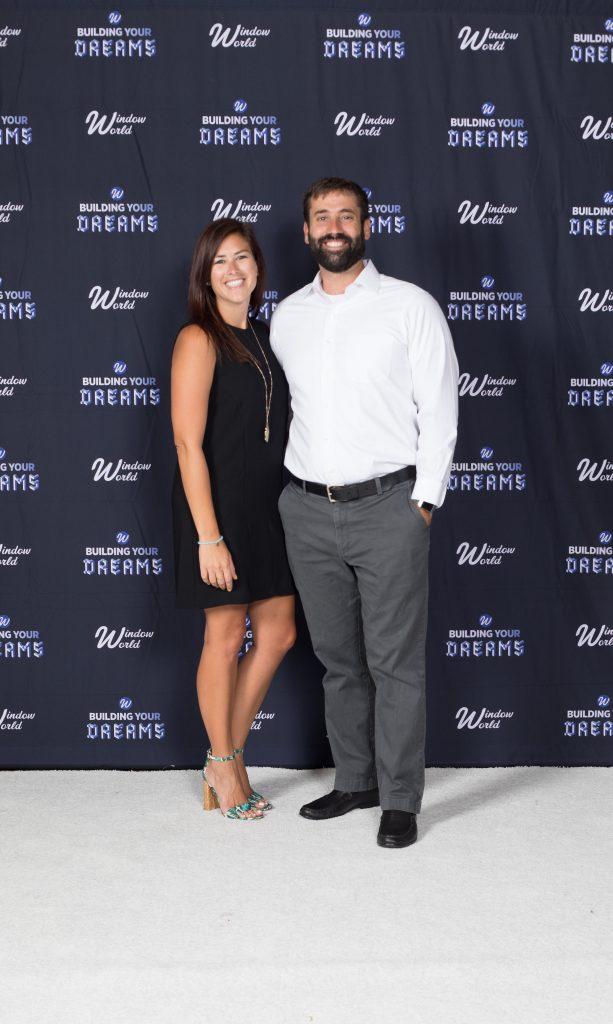 Manda Ala grew up in a Window World family — her parents, Gary and Teresa Williams, opened one of the franchisor's first locations. Window World of Upstate in Greenville, South Carolina, continues to be a successful venture for the Williams family. Manda didn't always intend to follow in her parents' footsteps, but when it came time to start her own family, she and her husband Brad decided it would be a great idea to follow their example.
"I worked in real estate, and my husband was at a crossroads while working for a logistics company," explains Manda. "We were about to have our first baby, and the opportunity became available to open a Window World franchise with my parents. We had seen their success, and we thought it would be great for us as well."
During a heart-to-heart in a hot tub, Brad made a deal with his father-in-law … and, just like that, the young family's future was set. Brad and Manda partnered with Manda's parents to open Window World of the Lowcountry in Charleston, South Carolina.
"It felt great when they joined the family business because I knew they would be assets to the company," says Gary. "I had a lot of confidence in both of them."
Manda explains she doesn't work together on day-to-day operations with her parents, but they have similar roles between their stores. They constantly run ideas by each other, and the younger generation looks to the seasoned pros for advice.
Meanwhile, Manda's younger sister Anna is fresh out of college and works with their parents at the Upstate location.
"I wanted my girls to be taken care of when I retired, so it was always my vision," says Gary.
Now Manda and Brad have two daughters and, as of this posting, a third daughter on the way. They enjoy the freedom ownership gives them to spend time together as a family, but they also appreciate the stability they will be able to offer their children. Gary feels the same way.
"I wouldn't have it any other way," gleams Gary. "I love it. I'm glad we're a team, and I'm thankful for everything. I'm very lucky."
"We really are lucky," agrees Manda. "Look at us."
With exciting market potential, multiple product offerings, and the backing and support of a national brand, Window World is a wonderful choice for anyone wanting to own their own business. If you'd like to learn more about becoming a Window World franchise owner, visit WindowWorldFranchise.com.
---