Back to Blog
Window and Door Ideas To Transform Your Home Inside and Out
Ready to get Your New Windows?
Window World offers free in-home consultations! Click below to schedule today!
Get started!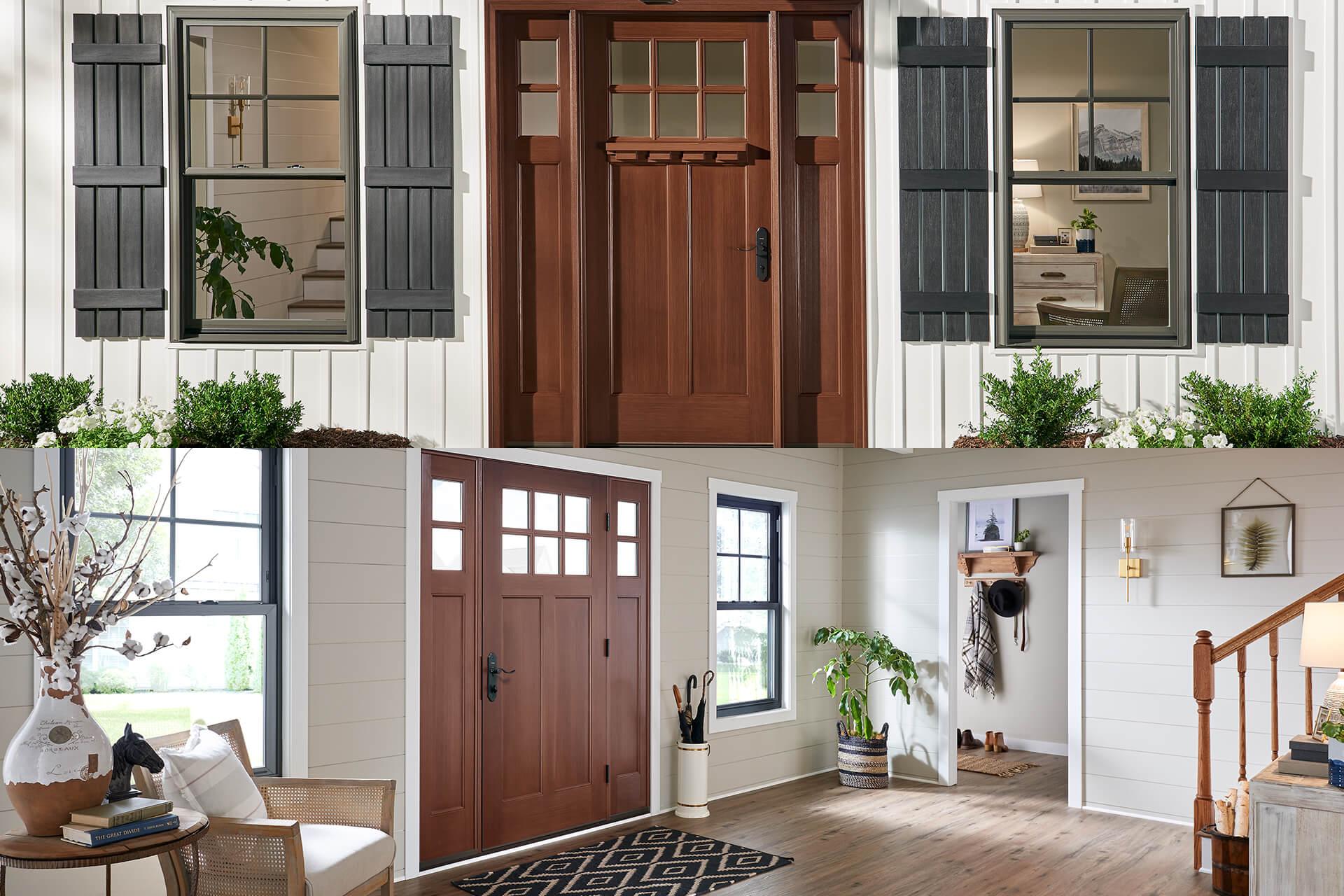 There are two sides to every door and window design.
Exterior home design ideas such as window and door replacements can have a significant impact on your home's curb appeal. On the flip side, let's not forget how they also improve a home's interior. Added natural light, improved energy efficiency, and dramatic focal points are just a few of the interior benefits of exterior renovation. It's important to consider both sides of the story.
We've all spent a lot of time indoors lately. It may have sparked your own ideas about changes to make indoor life more enjoyable. As you think about what you'd like to update on the inside, remember how your ideas affect the outside too.
Let's start at the front door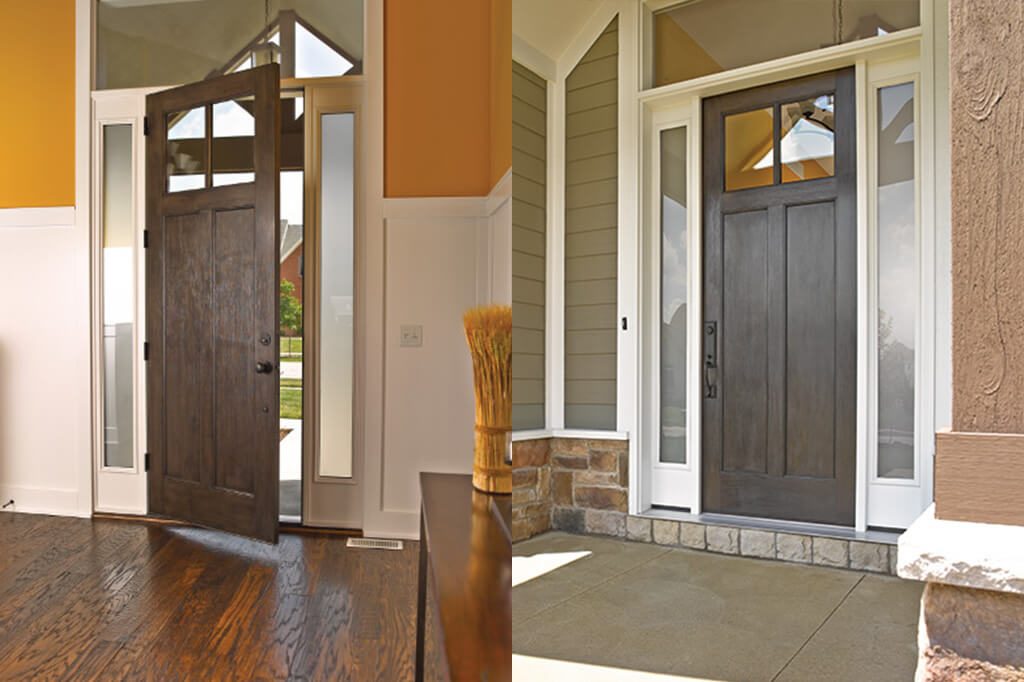 Your entry door is your all-important first impression and a worthwhile investment in your home. Entry door options are as varied as the homes and the people who live there.
Open up. One update that transforms inside and out is the replacement of a solid door with a multi-paned window design. The glass has a welcoming appeal to visitors while allowing natural light in at the same time. If privacy is an issue, consider frosted or leaded-glass.
Expand your vision. Think beyond the standard door dimensions for your entry. Is there room to add sidelite windows on both sides and perhaps a transom window above? The effect makes an impressive formal statement inside and out.
Make it modern. Mid-century homes can benefit from a sleek, modern door paired with a full-length sidelite on one side. Bold exterior paint colors such as lime green, bright yellow, orange, or blue add a touch of personality. Inside, the door color can be a tamer shade, perhaps the same as your interior trim and molding, allowing your walls and décor to make their own statement.
Make it a double. Double front doors make a grand entrance from the exterior as well as a focal point for the foyer. For daily use, you'll probably use only one of the doors for access and secure the second with a bar lock in the floor.
Split the difference. Dutch or split doors are a charming blast from the past. Open the top half to say hello or let a breeze through — truly a two-sided experience. When employing a split door, carefully consider your exterior color as it will become a part of your interior décor when the top section is open.
Dress up the details. Don't forget your options for door hardware, both inside and out. Handles, knobs, and door knockers can make a strong statement, like a fabulous necklace worn with a simple black dress.
Looking in and out of your windows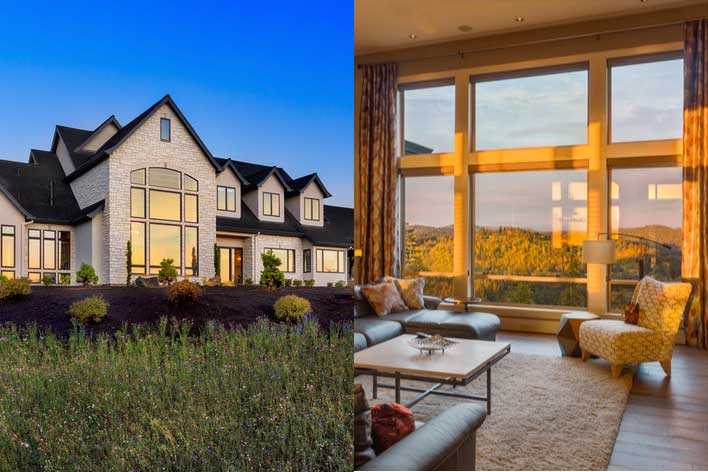 As you consider upgrades to your windows, especially replacements, it's important to see both sides of the story. Expanding or adding windows can transform your home in amazing ways, changing the whole look and feel within.
Keep your balance. Make sure your window ideas will blend with the rest of your home. When you replace a room full of windows, consider the balance they have on the rest of the house. Also, consider how new window grids will blend with the old ones.
Updating window styles on the back or sides of the home may offer more flexibility. Windows in a corner room can be extended to meet one another in the corner, creating a sunroom effect. Transom windows can be added to existing windows in rooms with higher ceilings.
Frame your thinking. Think of your windows as the most important work of art in your room, framing an extraordinary landscape or possibly camouflaging something unsightly. If you have a beautiful yard that brings you joy, expand your windows and let it work its magic inside your home as well. If you'd rather not see what's out there, consider acrylic block windows that allow in light, but keep out prying eyes.
Curtain up. Some window treatments are purely decorative accent pieces, while others are necessary for privacy at night or to help reduce sunlight during the day. Here again, the window treatment options are endless — draperies, plantation shutters, and blinds are just the start. They can add warmth and personality to any room, but remember to think about how they will look from the outside of your home, too. It's always good to strive for uniformity.
Planting natural privacy. Window boxes not only dress up your home's exterior but can also be planted to provide privacy and color for the inside of your home. Another way to add privacy is to place potted plants on a window sill or in a bay window. Three-sided garden windows allow you to house multiple plants with optional shelving — a perfect opportunity to look outside while you wash the dishes.
If you're ready to discuss all the ins and outs of home remodeling, talk to your friends at Window World. We'll be happy to review your ideas for doors and windows whenever you're ready. We're here for you now with a free consultation virtually or in your home. Contact your local store today.
---