Back to Blog
The Farmhouse Look: What Makes Its Popularity Grow and Grow?
Ready to get started?
Window World offers free in-home consultations! Click below to schedule today!
Get started!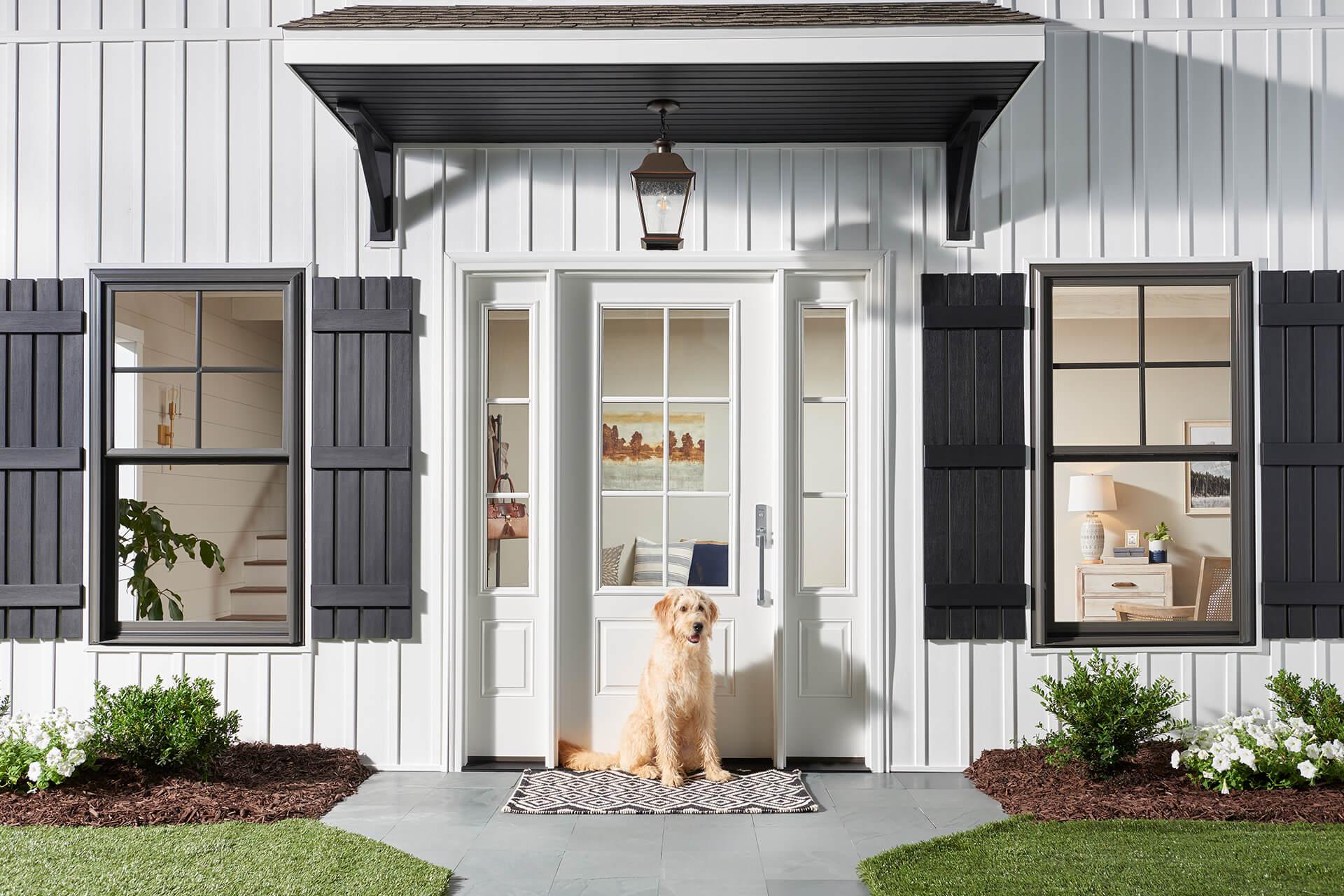 5 reasons Farmhouse home designs are so appealing.
The Farmhouse-style home gets its roots from the rural homes of Midwest America in the early 1900s. Set miles away from bustling towns and cities, Farmhouses are self-described — built to house farmers and their families. Today, you'll find a bumper crop of Farmhouse homes blooming in subdivisions, suburbs, and countrysides, and the reasons really aren't that surprising.
1) We feel right at home here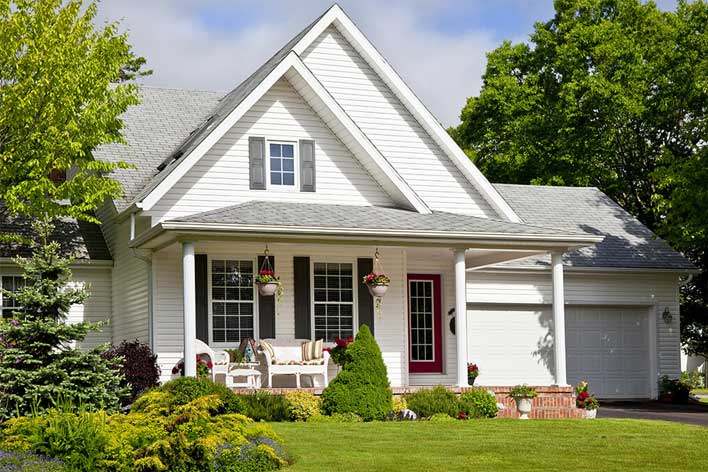 Leave your work boots at the door and come inside. Socks or bare feet are welcome. This is where contemporary meets cozy. There's nothing stuffy or pretentious about these smart designs.

Like a Mason jar full of wildflowers, these up-to-the-minute designs feel entirely down to earth. And they even seem to have a green thumb for raising families and spirits.
2) Those big front porches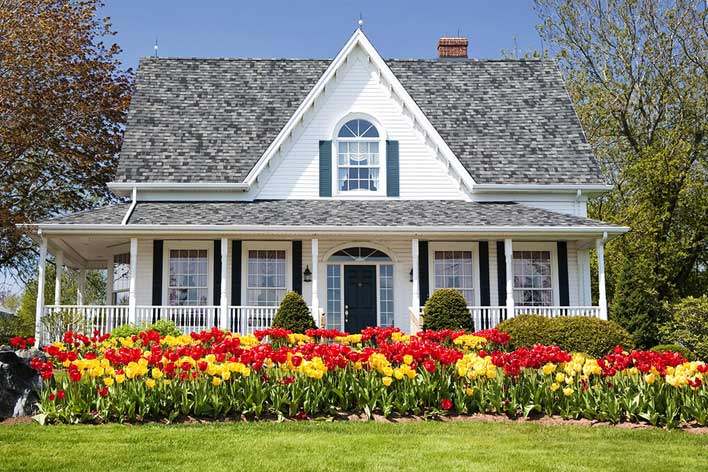 Nothing says "welcome" quite like a wide front porch or wrap-around veranda. These open-air extensions of your living space are often graced with personal touches like old-fashioned rockers, daybed swings, or sky-blue ceilings. Before you even swing open the entry door, your home has already said a lot about the personalities inside.

3) Wide-open spaces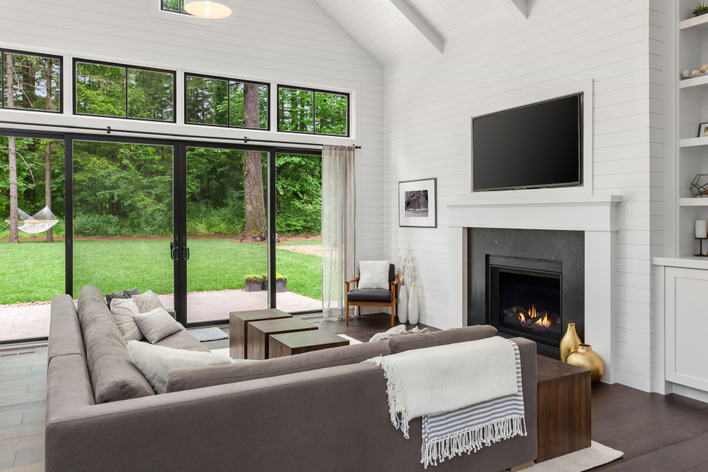 Farmhouse designs feature lots of open interior space, with wide-planked floors and expansive windows to flood rooms with natural light. The fresh decor includes lots of white walls, roughhewn beams, open shelving, and shiplap.

Architectural salvage and flea market finds are décor treasures. Rustic metal light fixtures overhang the kitchen island. Casual fun can be practical, too, as the whole family washes up at the pretty apron-front sink before lending a hand with dinner.
4) Dressed to refresh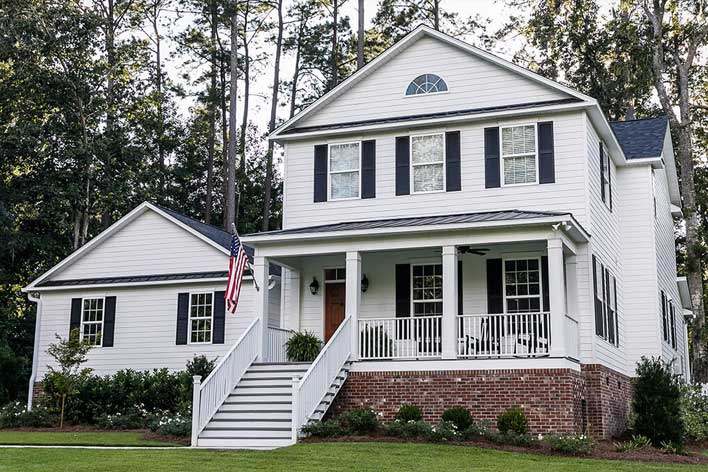 These homes seem to pop against any lush green setting. Their fresh exterior designs are usually wrapped in a crisp white and trimmed in traditional black shutters. Sided in wood or vinyl — sometimes with vertical panels — the homes have a multitude of sparkling multi-paned windows reflecting sunlight by day and glowing like a lantern by night. The steep roofs, sometimes constructed of silver or bright red metal, feature interesting gables and dormers.

5) Timeless, yet totally "today"
We're willing to bet that Farmhouse design will stand the test of time with its modern conveniences and old-fashioned sensibilities. These homes check all the boxes for livability and love-ability. The fresh warmth and welcoming simplicity of Farmhouse design are qualities that we can enjoy forever.

Let's plant a few ideas. If you're looking to understand which design style fits you best and new ways to update your home's exterior, the professionals at Window World will be glad to help you with your vision. When you're ready, Window World will be there for you.
We're committed to serving you now and in the future. Your health and safety are our number one priority. Feel free to contact us with any questions. Free consultations by phone are our pleasure.
---