Back to Blog
How Window World Works to Make Every Day a Veteran's Day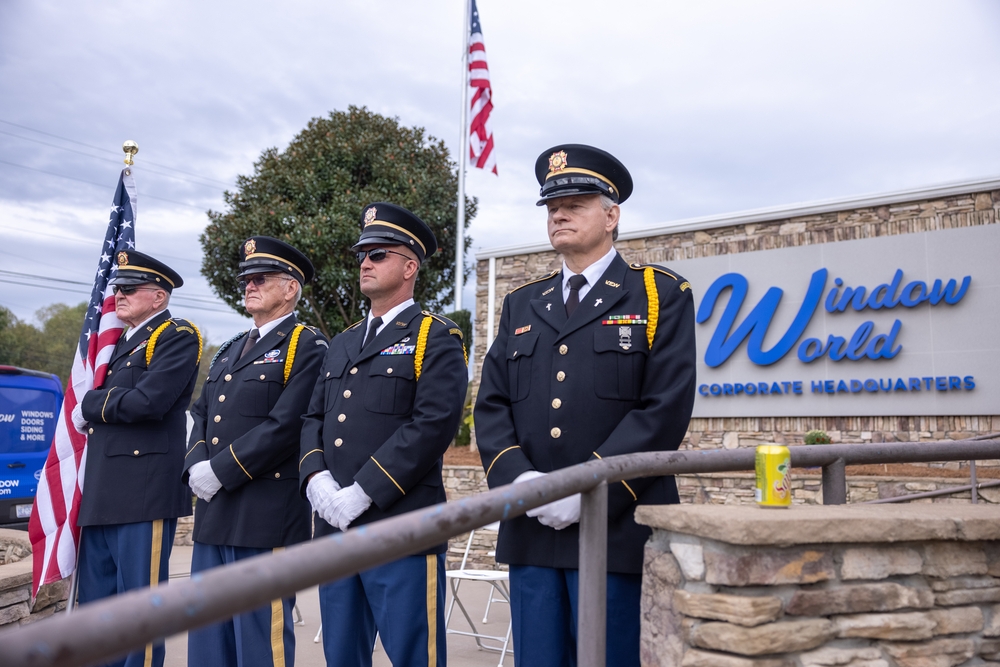 Among companies that support veterans, learn about the importance of Window World's three-pillar approach.
Support for the military men and women and their families who sacrifice so much for our nation is something that's in our blood and in our hearts at Window World. From our corporate office in North Carolina to our franchises throughout the nation, the people of "America's Exterior Remodeler" strive to serve those who have served us so well. And we do it by doing more than "talking the talk." We walk, run, work, and even fly to help these important Americans.
The nationwide corporation established the Window World Military Initiative (WWMI) to assist veterans, active-duty service members, and their families across our entire system of more than 225 store locations. The franchise owners and their employees take pride in serving the ultimate defenders of our freedom with the assistance they need and deserve.
Window World is known as a charitable company that not only supports veterans but also as a company that hires veterans and gives back with their time and talents. The WWMI features three pillars of support: career assistance, community outreach, and partnerships with like-minded organizations of veteran support.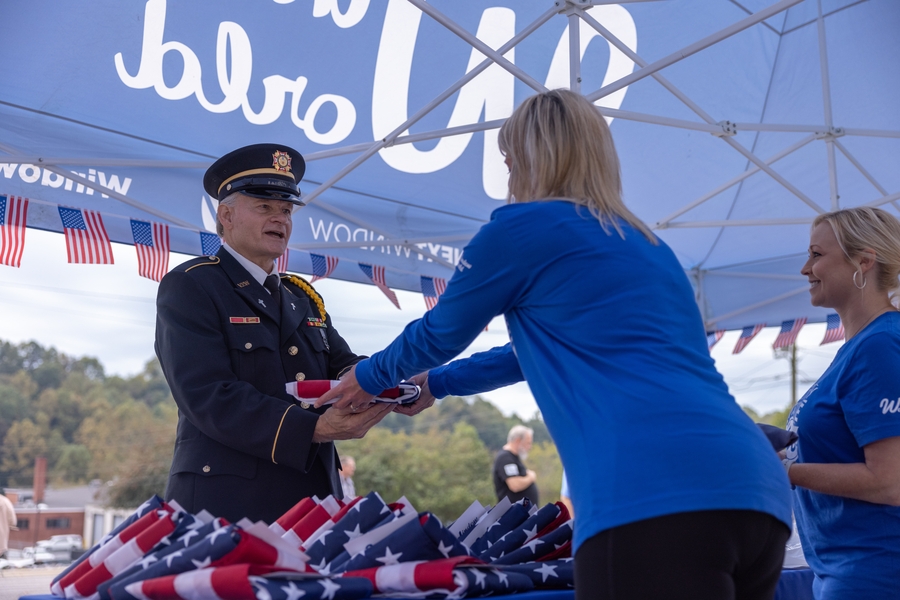 1. Careers – Providing vets "a home for good" as they return to the civilian workforce
Says Tammy Whitworth, Window World Chairman and CEO, "When we are trying to recruit vets, we want them to know that this is not a job, it is their second career, and it's a home for good." There are companies that hire veterans, and then there's Window World.
Window World is a designated Military Friendly® employer. "Military Friendly" is the standard that measures an organization's commitment, effort, and success in creating sustainable and meaningful benefits for the military community.
"Window World is honored to have so many military veterans working through­out our franchise system, and we'd like to see even more veterans in our ranks," says Jamie McBride, Board Member and WWMI Director. "Military men and women are de­cisive, strategic thinkers, trustworthy, and seasoned team leaders. They are just what we need at Window World."
In addition to vast employment opportunities within the Window World system, veterans' skill sets make them unique­ly qualified for franchise ownership. To make a franchise opportunity accessible to veterans, Window World offers special military start-up incentives, including substantial discounts for all qualified U.S. veterans interested in owning a franchise. This discount for military members is Window World's way of inviting veterans to seek a career in a system that is as dedicated to excellence as they are.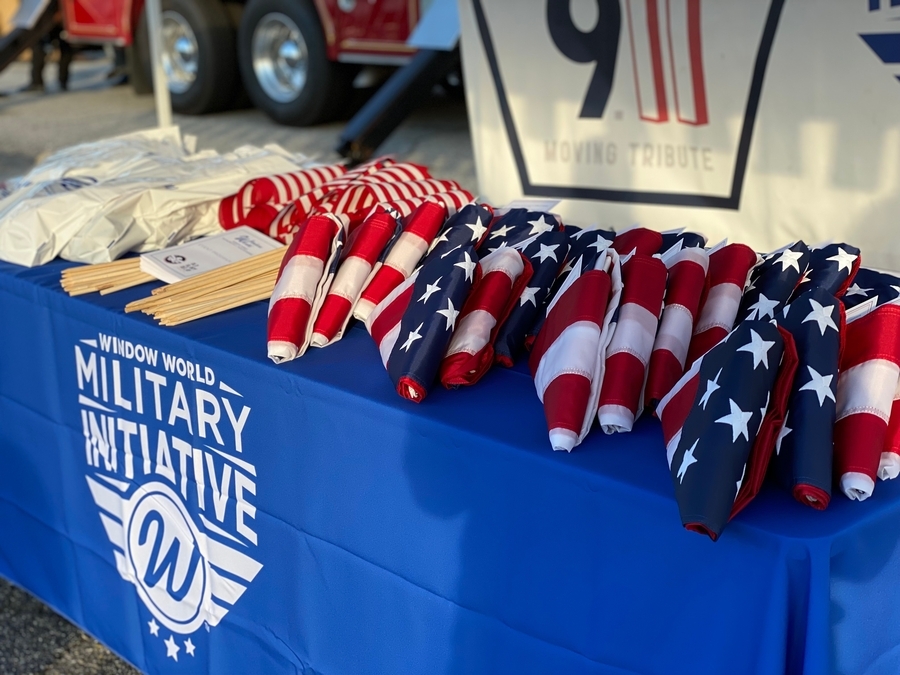 2. Community Outreach – Reaching out to where there is local need
Franchise owners and employees are very involved in community projects that serve veterans and the military community. This includes charitable support, exterior home remodels, volunteer work, and local projects.
One example of this selfless giving is the work done at Luke Airforce Base in Glendale, Arizona, the world's largest fighter wing. Its child development center, which supports 231 children of active-duty military personnel, was sorely in need of a teacher's lounge upgrade. Ninety staff members use the lounge daily. Window World employees donated cabinetry and furnishings and rolled up their sleeves to complete a full renovation to improve the facility for the hard-working staff.
Another outreach program that serves our military is the Pups4Patriots™ program through American Humane. The pro­gram provides free, specially trained service dogs, including rescues, to veterans diag­nosed with post-traumatic stress or trau­matic brain injury. Window World recently gave the program a grant to cover the costs associated with training service dogs.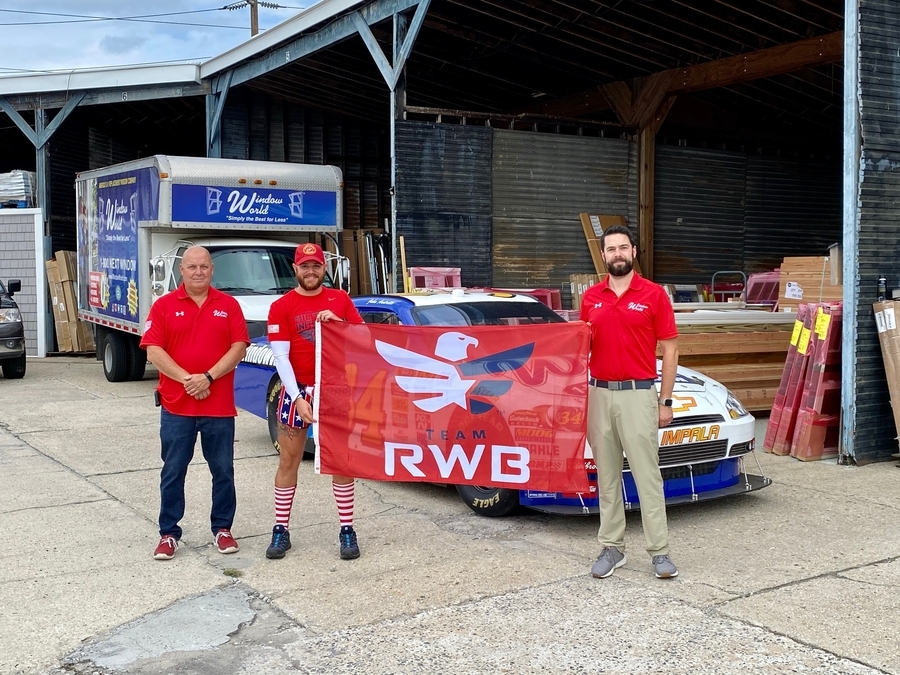 3. Partnerships – Working together to multiply support
Window World puts our support behind organizations devoted to veteran and active military member assistance. For one organization Window World gives it wings.
Veterans Airlift Command (VAC) is a nonprofit organization that facilitates free air transportation for wounded warriors, military spouses, and their families for medical and other compassionate purposes. All flights are made available through a national network of volunteer aircraft owners and pilots.
As a member of the VAC network, Window World provided its corporate jet for more than 115 missions, transporting 360 people around the country. In total, Window World has contributed more than $2.5 million in flights and donations since 2008.
Window World also supports Team Red, White & Blue (RWB), an organization that enriches the lives of veterans by connecting them to their community through physical and social activities. Window World joined Team RWB in sponsoring a tribute to 9-11 that featured the movement of the American flag from community to community throughout the country from sunrise to sunset.
In this season of Veterans Day, it's good to remember the sacrifices that our veterans, active military members, their spouses, and their families make every day of the year. When you're looking for help with your home's exterior remodeling — from windows and doors to siding and roofing — depend on your friends at Window World and know you're supporting a business that supports our nation's heroes.
Drop by your local Window World store, or schedule a free in-home consultation and quote.
---