Back to Blog
Doubling Down: Window World CEO Steps Up After Tragedy
Ready to get Your New Windows?
Window World offers free in-home consultations! Click below to schedule today!
Get started!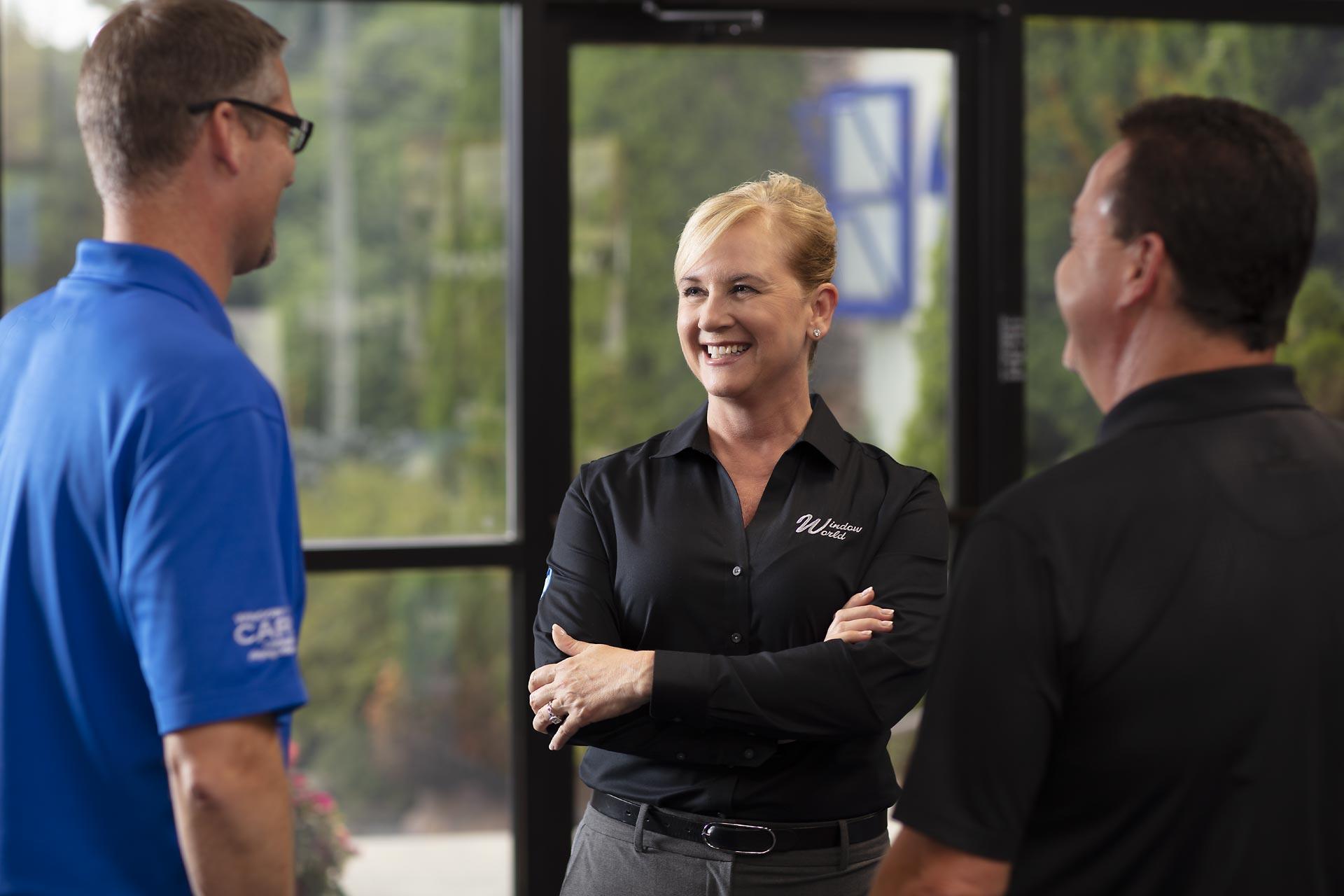 "I thoroughly believe respect has to be earned, not just given or demanded."
- Window World Chairman & CEO Tammy Whitworth
A twist of fate
The worst day ever at Window World, the franchise helmed by Chairman and CEO Tammy Whitworth, is easy for her to cite because of sad circumstances in 2010. "The day Todd died, because of the uncertainty, being scared," she said about her late husband, Todd Whitworth, age 40 at his death and at the time Window World's chief executive.
"It was very sudden. I was in shock for a long time, but I felt I had to be strong for my three kids," then 11, 9, and 5, "and for Window World. All I knew was I loved the company, and I loved these people who had become family. I had to continue Todd's vision."
So began Whitworth's journey in leadership, a remarkable growth story that has led to Window World's debut on the Franchise Times Top 200+ list this year, with $739 million in systemwide sales for 2019. That's double the sales 10 years ago when she became the company's reluctant CEO.
Her first move was to form a board of directors, enlisting people who had been close advisers to her husband. At the time Window World was a licensed operation; Whitworth and the board decided to convert to franchising in 2011 to gain consistency around the country. Whitworth immediately formed a franchisee advisory council and gave it power.
She counts that decision as the company's turning point, "because it helped me get to know them and them get to know me," she said. "We committed to getting their feedback. Pretty major things are taken to them. We really gave them some power, and instead of being the big, bad corporate," operators are side-by-side contributors.
One window at a time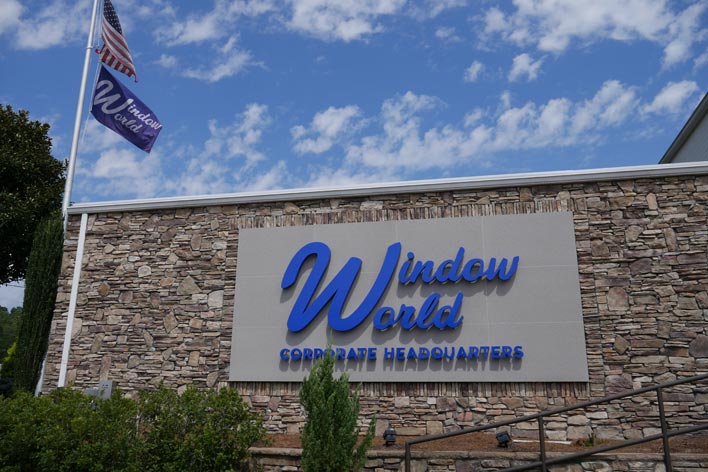 When Window World started, "we just sold windows," Tammy says, with a straightforward installation price of $189 each no matter the size. It was counter to "gimmicky" and "outdated" sales tactics at competitors, as she calls them, where sellers might start at a really high price and then drop it, or "somebody would come hijack you for four hours in your house" to make a sale.
"We just pride ourselves on being honest and transparent. That was the beauty of how Window World was founded," says Tammy.
Most jobs could be finished in a day, and then customers had other needs, so vinyl siding, gutters, patio doors, and entry doors were added to the product mix. Roofing services are the most recent addition, which now puts Window World into a completely new category in home remodeling that has its own risks, especially an acute shortage of reliable labor.
Window World is now in 48 states, with the West being wide open but the Southeast pretty packed, with 233 units and a planned push into Puerto Rico and Mexico next. Board member Jamie McBride, who also serves as marketing strategist at Window World, said the franchise will hit $800 million in sales this year and could hit the billion-dollar mark in a few years, save for the perennial problem of finding contract installers.
Rising to the challenge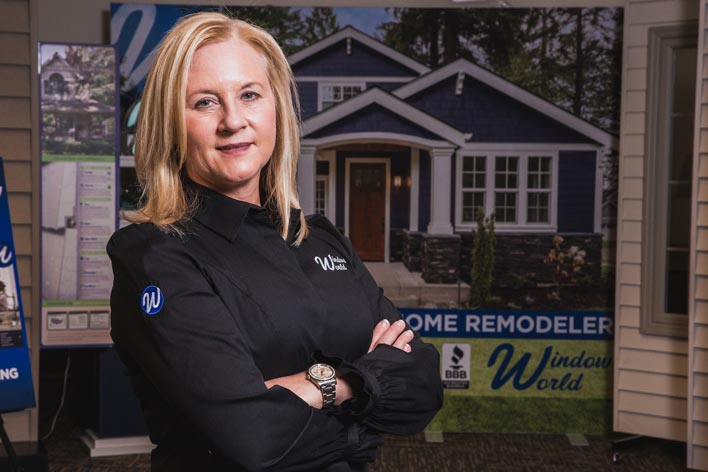 Whitworth is quick to pass around props for the track record. "I will take no credit for most of these ideas because I came into this career kind of late," she said, noting her only role at the time of her husband's death was to lead Window World Cares, its foundation.
"I didn't plan on being a CEO or leading a national company, but life happens. I felt like I had to do everything possible to help make Window World as successful as it could be."
But some parts of the CEO job stink, in her view. Take the photoshoot in the company's North Wilkesboro, North Carolina, headquarters, where a sprawling warehouse sits in the lush hills of the Blue Ridge Mountains. Dressed in a tailored black skirt, mid-heel pumps, and a gray shirt with the Window World logo, she endures the banter aimed at putting her at ease but can't wait to be done and change into a more comfortable outfit.
She sits for the interview, uneasily at first, in her huge office with deep, tufted leather couches, a massive wooden desk, and an enormous side table covered in leather. "I inherited this from my husband. It's a little masculine," she said.
The lobby, too, looks baronial, with two huge tufted leather couches and a 6-foot square coffee table where King Henry the Eighth would look right at home. Two large portraits of Todd Whitworth hang on the walls. "We have Todd looking over us," she said.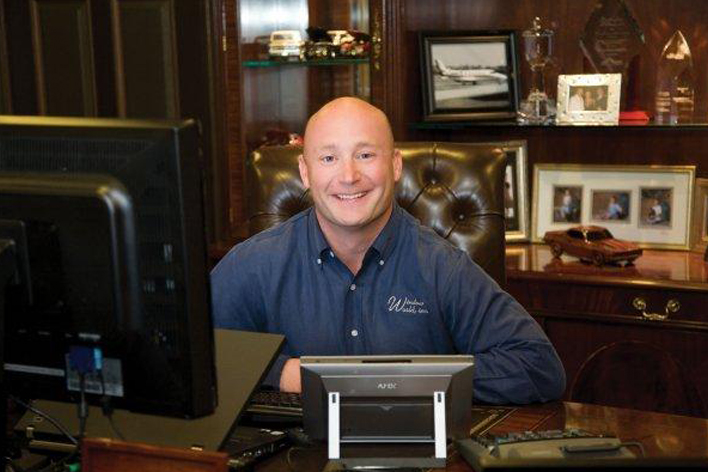 Her late husband was a natural salesman, charismatic, and "a whiz at numbers," she said, even trading siding with a jeweler for her engagement ring. "He could sell ice to an Eskimo." And she isn't like that? "Nooooooooo. I hate this stuff," she said, gesturing to several pages of typed notes prepared for the interview. Her recently hired PR firm, 919 Marketing, arranged for the publicity and urged her to submit Window World's numbers to the Franchise Times Top 200+ ranking for the first time, for which she seems not particularly grateful.
But she talks with ease on other topics, especially the company's charitable efforts on behalf of St. Jude Children's Research Hospital in Memphis. Last year, the franchise's total contribution to the hospital reached $12 million, with franchisees and corporate employees traveling to Memphis for a Window World Day that she deemed transformational.
She shows off three gleaming motorcycles displayed in the anteroom to her office, created by Orange Country Choppers, which also made two street-legal versions of each bike that were auctioned off to raise proceeds for St. Jude. One bike is an homage to her late husband, with cobalt blue swirls and handprints of their three children and an image of Todd.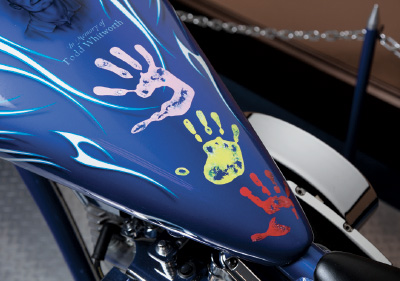 "Todd was a car and speed enthusiast, and my two boys, I'm afraid, are going to have his lead foot," she said.
Her own hobby is showing horses, which she took up when her oldest daughter, now in college but then three years old, started riding lessons, and Whitworth began as well.
The pastime became a lifeline in 2015 when Whitworth was diagnosed with breast cancer. Now cancer-free, she found her biggest motivation during treatment was in the paddock. "I turned to the horses. That was the only way I could breathe," she said. "That was a special time. That was the thing I looked forward to most," riding Megastar.
She even met her fiancé among "horse people," as she calls them, and by now, well into a lengthy interview, she is much more relaxed and shows a scrappier side. "I'm actually engaged, for five years," she said, getting a surprised reaction at the length of time and adding with a laugh: "It ain't broke so we don't need to fix it."
Collaboration is key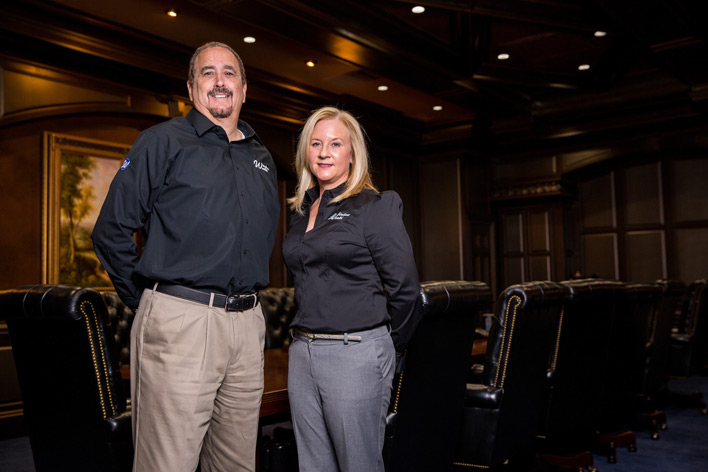 At last, Whitworth starts to show her leadership style, very different from her late husband's but obviously effective. She takes the team approach, she said, gathering everyone around the table to hash out the upside, the downside, and the best move forward in every decision.
"I don't like yes men or women," she declared. "I know I don't know everything. So, if someone acted like I did, I would not have a lot of respect for that person." In the early days, one of her inherited management team members was a yes man, she said, and she soon parted ways.
Her confidence as a leader has "kind of grown too," bit by bit along with the company. A fundamental reason was getting to know the store owners, whom she calls "the smartest, most clever, most loyal" people ever. Although she had worked in Window World's first store, in 1998, and did every job there, franchisees at first didn't know it.
"I thoroughly believe respect has to be earned, not just given or demanded," she said, adding, "it's been a nice journey" now that she believes she's there.
Asked about her franchise's competition, she even shows some swagger, sounding more like the successful CEO she is rather than the reluctant one 10 years ago. "We're the largest in this industry," she said, meaning home remodeling. "We're the best. So, we don't need to worry about them. They need to worry about us."
This article originally appeared in the October 2020 issue of Franchise Times. Edits have been made to the version displayed here.
---