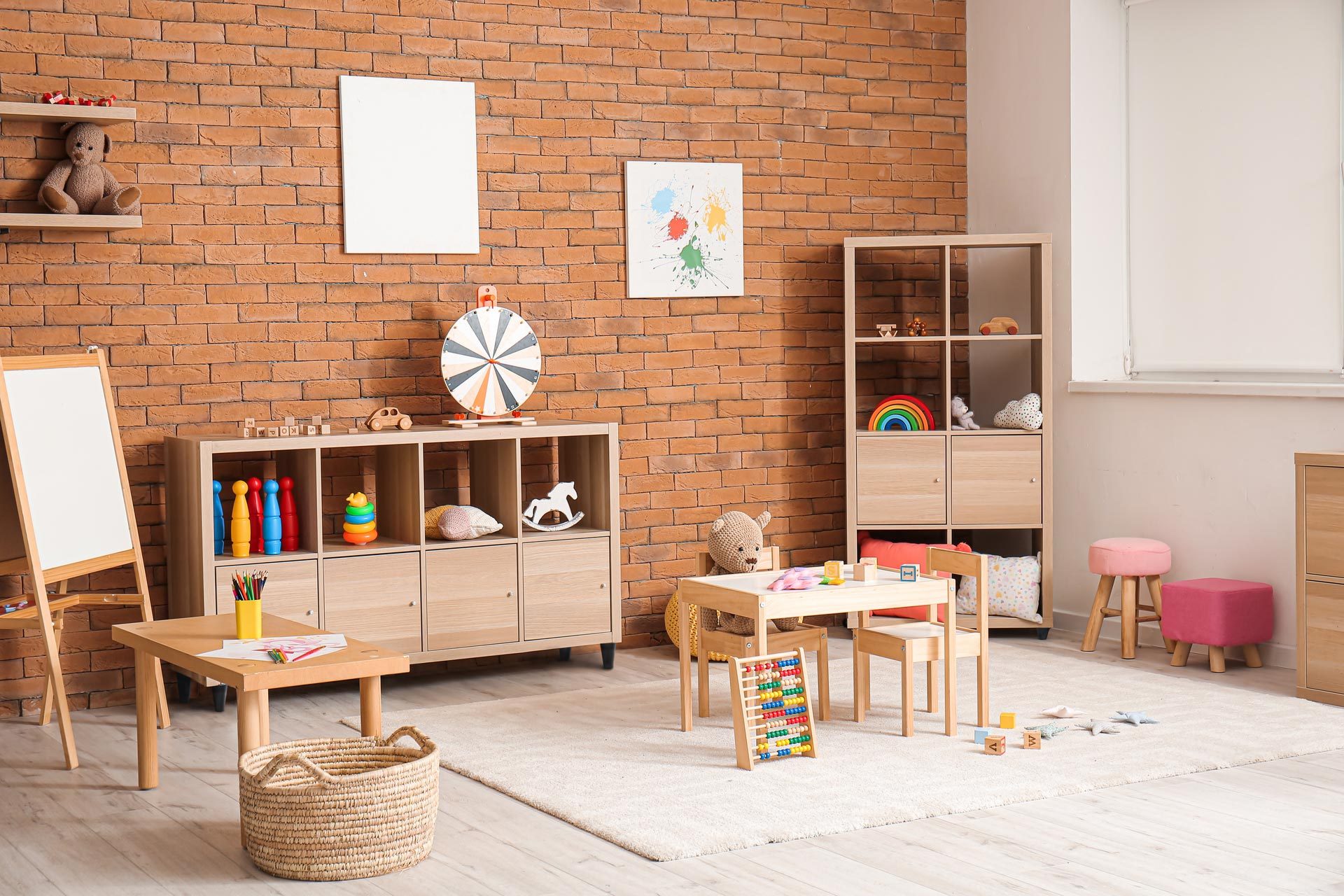 How to become the coolest parent in town.
Creating a kids' room in your home gives them their very own place to play, learn, and grow. And parents benefit from kids' spaces too! Having an area designed for and dedicated to the children frees up other spaces in your home like kitchen tables, living rooms, and hallways. Basically, kids' rooms are good for every member of the family.
By "room," we don't specifically mean four walls and a door. If you have an extra room, great. But corners, nooks, repurposed closets, basements, and attics could give you all the room you need to make kids happy.
If you're wondering how to create these special kids' rooms in your home, you've come to the right place. We've put together a list of the coolest kids' rooms you can create.
This is a great DIY project that reaps benefits all year long.
Create a playroom for kids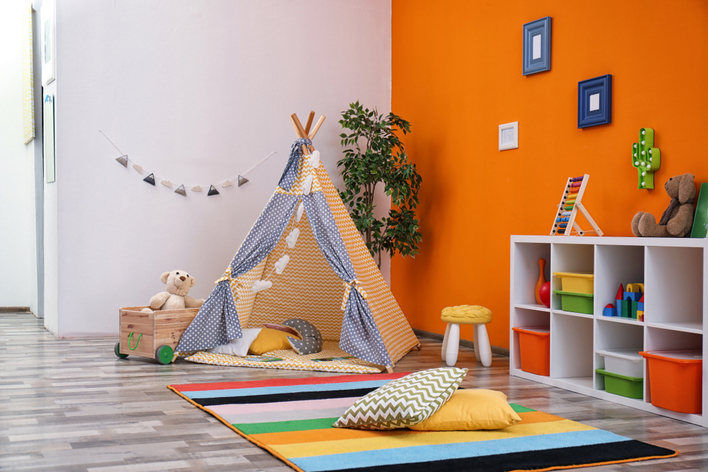 Flooring that's durable and scrubbable is a must-have in any kid's play space. You can also include chalkboard paint walls or peel and stick wallpaper. Basements and attics make great out-of-the-way spaces for kids' playrooms. And if you need to add natural light, consider adding a hopper window or a skylight.

More design ideas:
For imaginative play spaces: include a kids' sized tent and wall hooks for dress-up clothes.

For active kids: add an indoor slide, tumbling mats, and a climbing wall.
For quiet play: add floor pillows and bookshelves to create a reading nook. A bay window

and window seat also make a great place for stories and daydreaming.

For kids with LOTS of toys: include cabinets, bins, and storage ottomans for when it's time to clean up. There are tons of clever options.
Make space for a kids' game room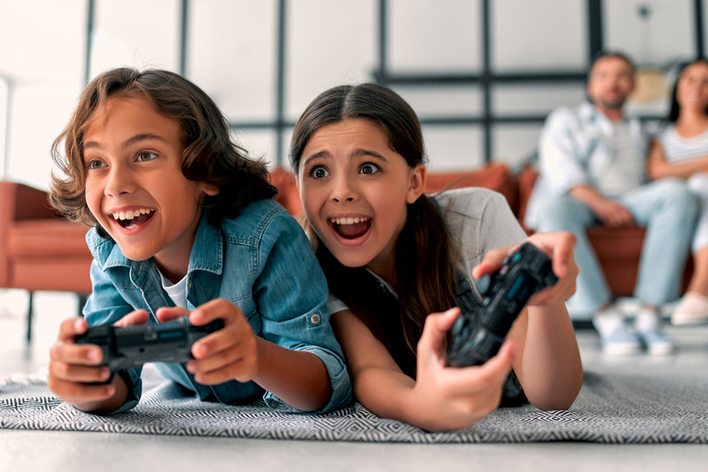 When we say "game room," we mean a space dedicated to competitive or engaged play. A walkout basement is great for this space to keep noise confined and occasionally let the games spill over to the outside.

Wherever you choose your game room to be, include a cozy seating area with a monitor for video games and a table and chairs for family board games, puzzles, and cards. You can also bring in a ping-pong table or pool table if you have space. A darts wall and arcade games can also make fun additions. Because game rooms can have a lot of games, we suggest you designate a closet, shelf, or cabinet for storage.
Depending on the age of your children, you may want to add a microwave and minifridge for snacks. Your game room can be a perfect space to create a kids' escape room, throw birthday parties, or gather the family for a weekly board game night.
Get crafty with craft rooms for kids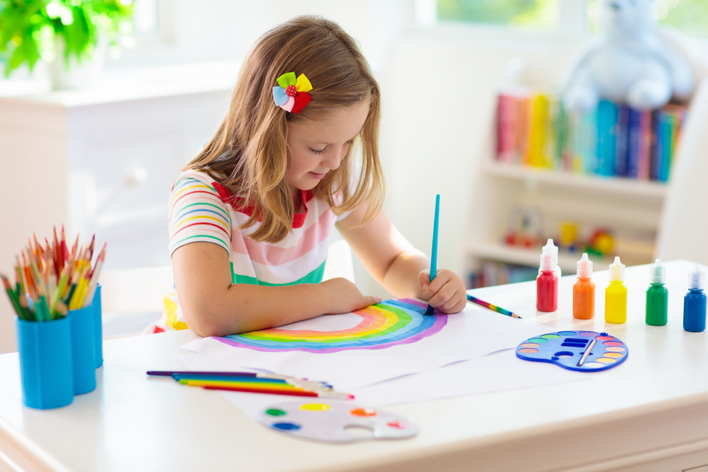 When creating a crafting space specifically for kids, be sure to have a storage area, like wall-mounted shelves, where you can keep any messy materials out of reach. Clear plastic storage bins and acrylic jars with labels are handy for finding what you need, and small drawer bins are great for storing craft supplies like crayons, beads, and markers.

When setting up a craft room for kids, choose a sturdy table that's easy to clean. Match with chairs or stools that fit kids and adults. If you're tight on space, consider a table that folds down from the wall. Once craft time is over, the table can double as a homework station.
Unless you want to end up with a Jackson Pollock floor, ensure the flooring is easy to clean. Add more inspiration with a free-standing or wall-mounted art easel, and use twine and clothespins to display finished artwork on walls.
To save space:
Consider hanging large rolls of craft paper on a wall or using file stackers for construction paper.

Spray paint Mason jars and fill them with everything a kids' craft room needs: markers, pencils, paintbrushes, etc.
Design a homework space for kids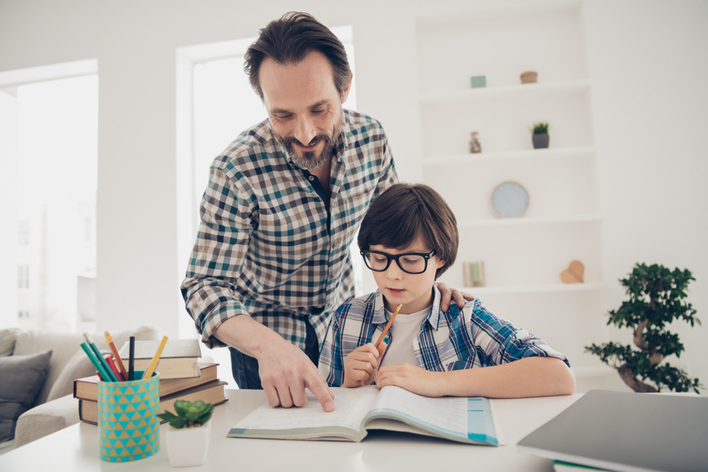 A kids' homework space can be as simple as a desk or table in the corner of a living area or a shelf desk hung on a wall.

Having the homework station out in the open, rather than behind a bedroom door, helps when questions arise and ensures safety as kids are working on computers. As long as the environment is kept free of noise from appliances, TVs, and other distractions, you should be fine creating a homework space anywhere in the home.
In any space where kids are doing schoolwork, it's important to make sure there's ample lighting. Keep any necessary supplies organized and accessible to prevent distractions. A wall-mounted calendar can help kids keep track of assignments, upcoming tests, and events. For young kids, hang a chalkboard or magnetic board with letters and numbers for learning.
We'd love to discuss any exterior remodeling ideas you have for your home, including windows, entry doors, siding, and more. Our professionals can give you a free consultation and quote. Find a Window World store near you today.
---