Ready to get Your New Patio Doors?
Window World offers free in-home consultations! Click below to schedule today!
Get started!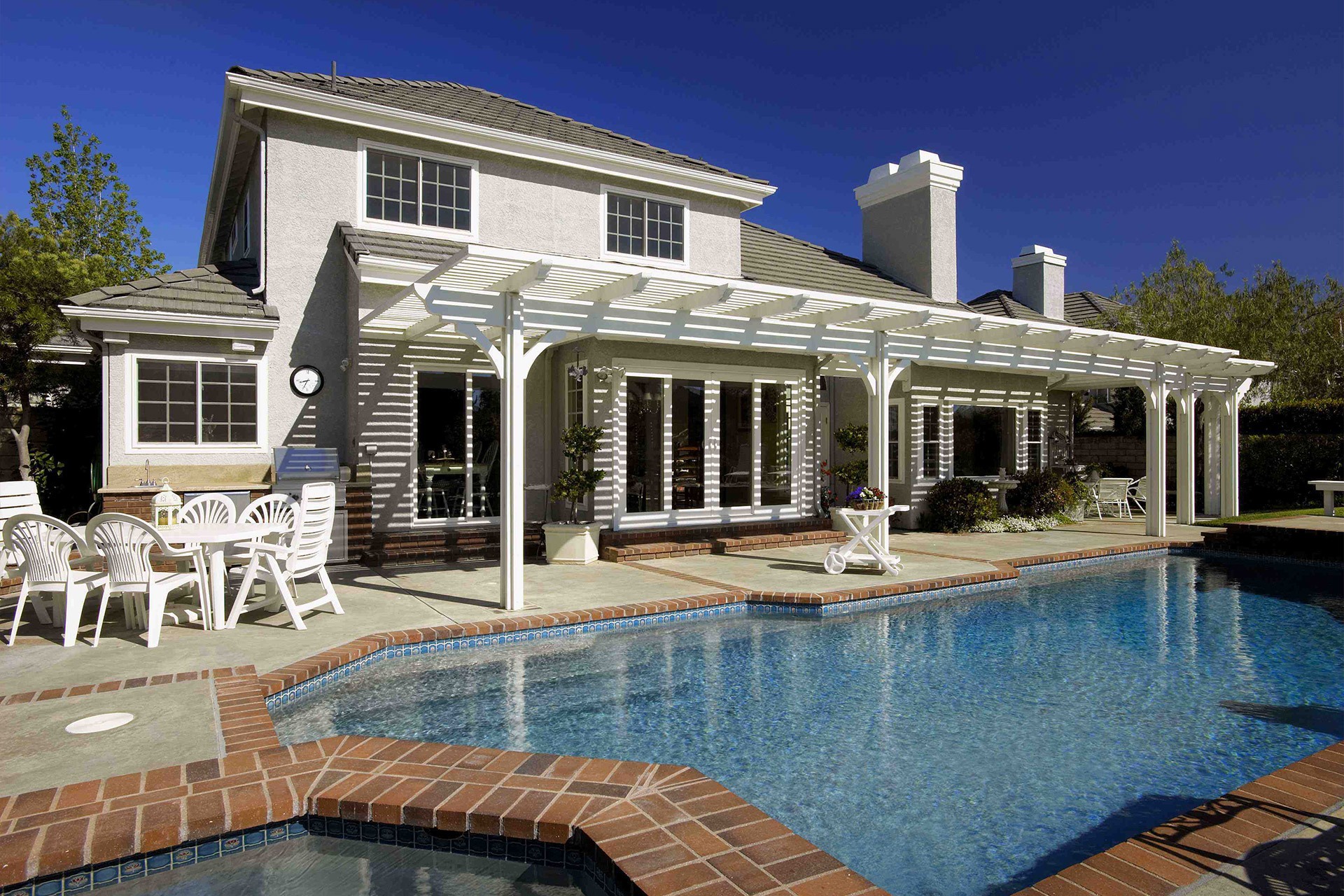 Nothing complements a beautiful outdoor living space like the perfect patio door. Homeowners are often surprised by the various options they have for new patio doors, but choosing one doesn't have to be a chore. Let this guide be a resource for your next project.
Sliding patio doors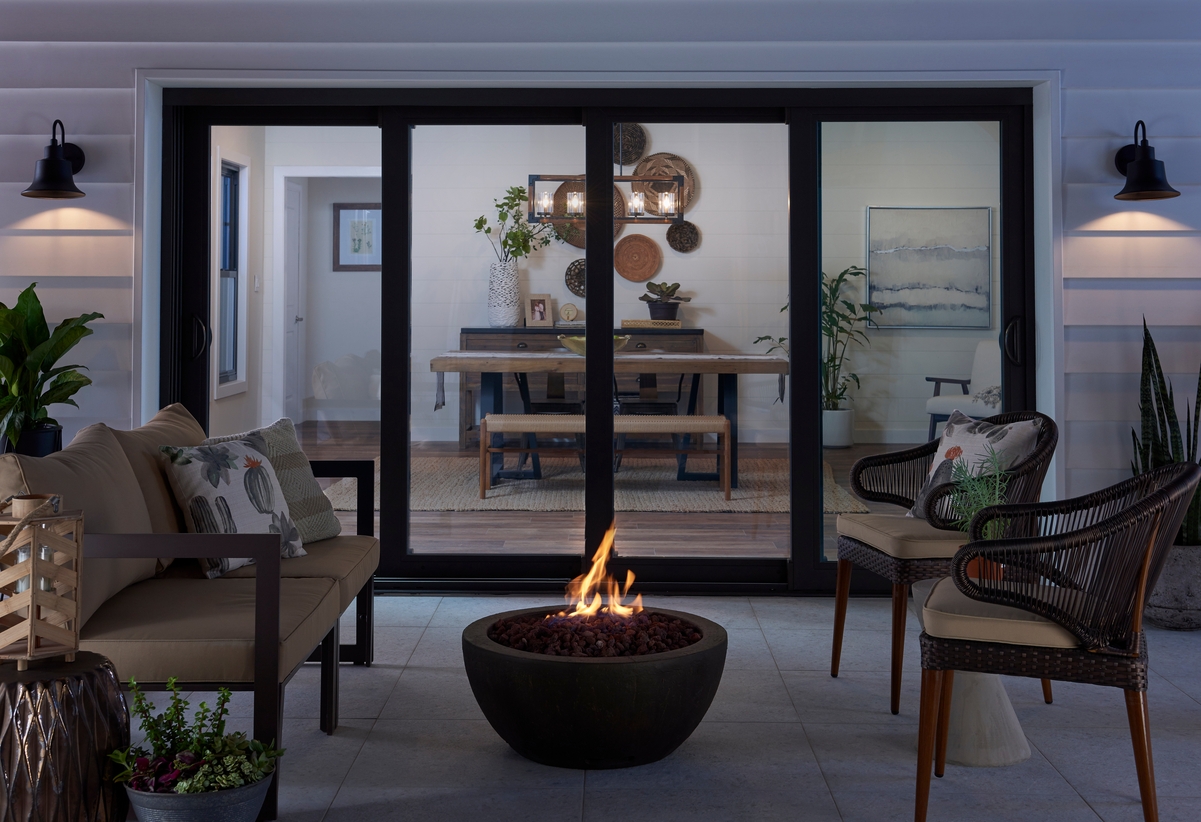 Offering natural light, easy entry, and classic styling, sliding patio doors are attractive and functional. These doors, with their timeless architectural appeal and thin rails for expanded glass area, are engineered to bring years of satisfaction. For example, Window World's sliding patio doors have a multichambered construction that makes them stronger and more energy-efficient.
We offer an array of colors, finishes, grids, and hardware to make each door unique. Our doors are engineered from premium vinyl material that is colored throughout and never needs to be painted.
Homeowners can choose from SolarZone™, laminated, tempered, or impact glass. No matter which one you select, the thermal performance of each of these options is enhanced by heavy-duty weather stripping on the sash.
French sliding patio doors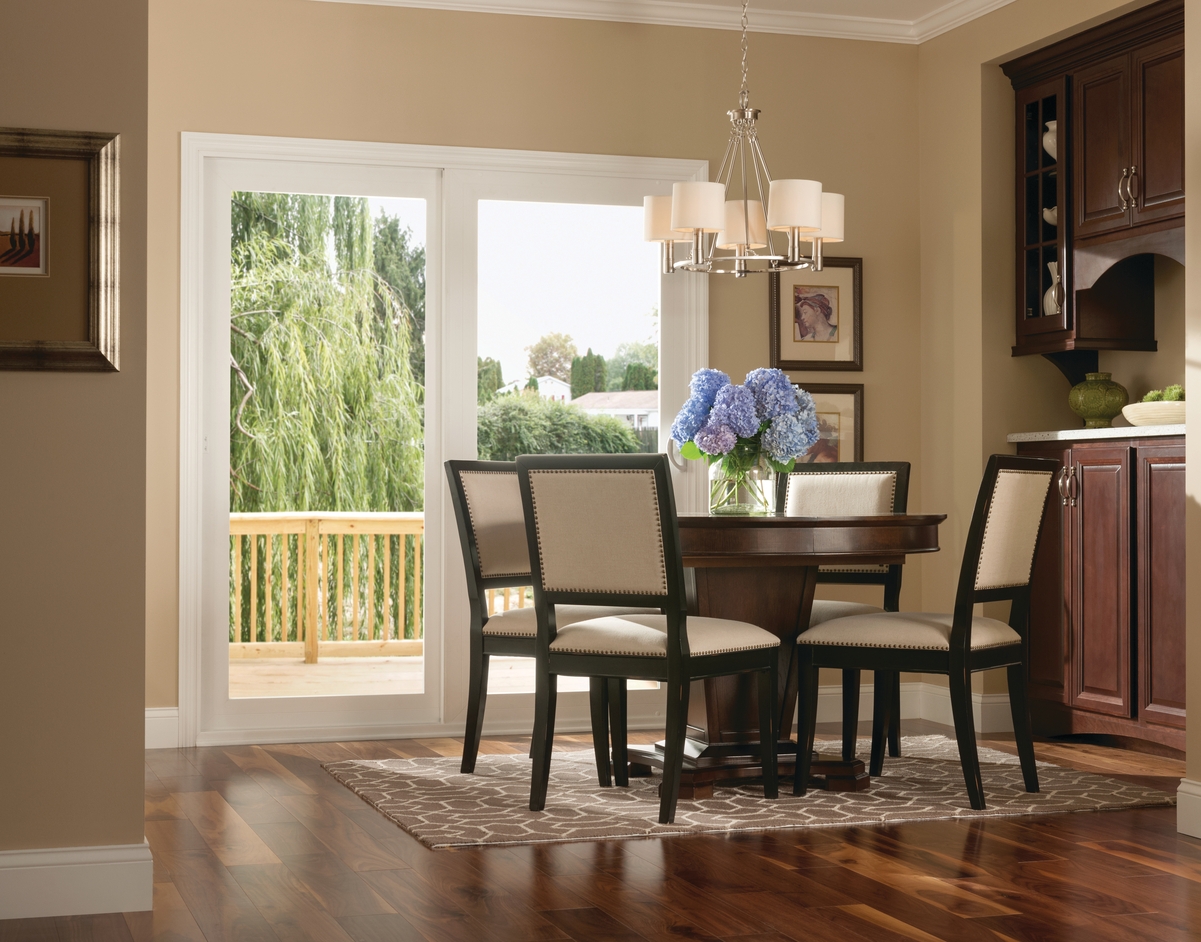 Our meticulously designed French sliding patio doors are the epitome of refinement and sophistication. They're a favorite among customers all over the country. These doors are practical and made from high-quality vinyl that won't crack, chip, or peel. They're strikingly stylish, with a range of options for colors, grids, and handles. Most importantly, if space comes at a premium in your home, the French patio door provides the space-saving convenience of sliding doors and the elevated style and authentic proportions of classic French doors.

Our French patio doors are weather-stripped for weathertightness, and the Warm-Edge Spacer System keeps edge-of-glass temperatures consistent even in extreme conditions.
Hinged patio doors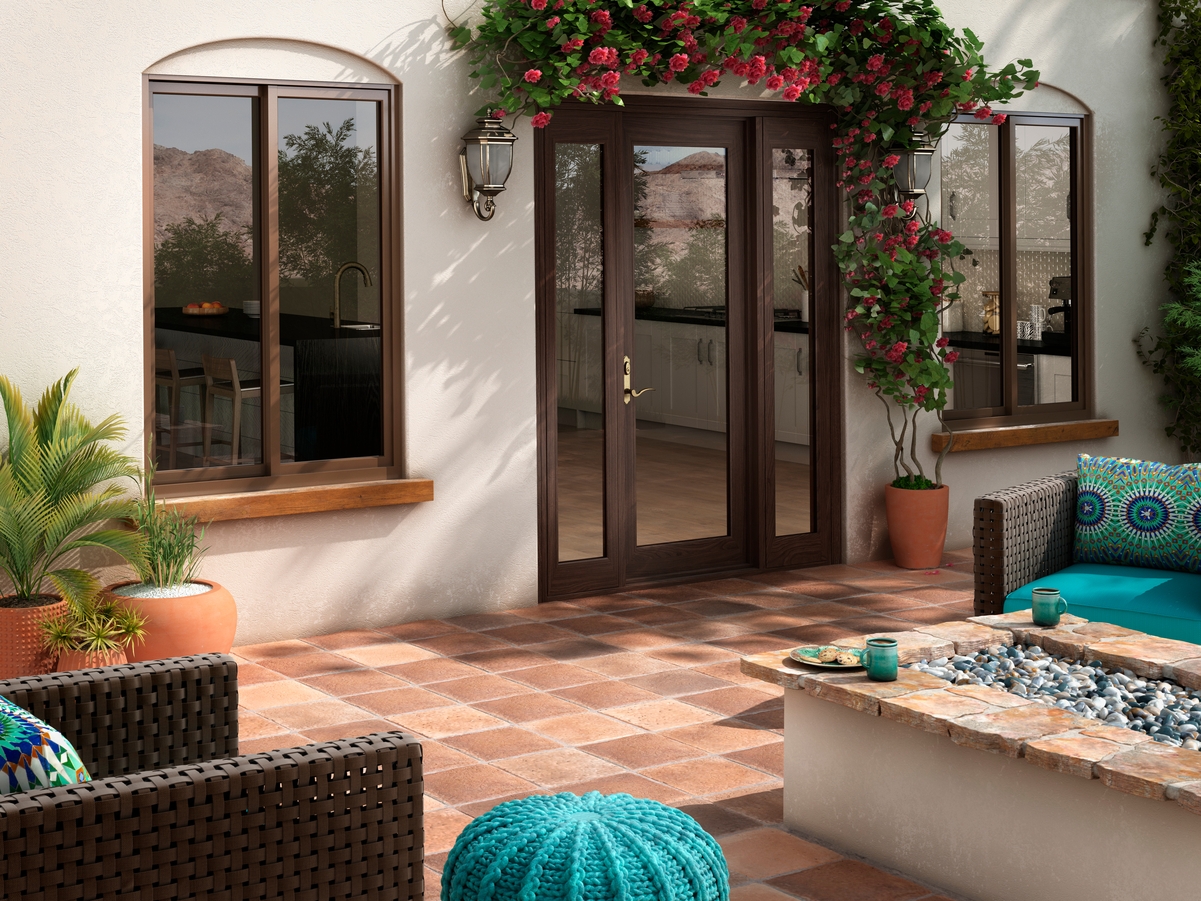 Hinged patio doors present homeowners with superior craftsmanship, remarkable durability, and impeccable style. Like our other versatile doors, you can select your preferred colors, glass, and grids from a variety of options. Our hinged patio doors are even available with vented sidelites for increased natural airflow.

The boxed construction keeps the doors strong and sturdy when the unit is open, and the durable door stile and edges offer additional dependability for lasting enjoyment. For more security, these doors include a series of special multi-lock gears. Our hinged patio doors add easy access to outdoor spaces and increased light for the interior of your home.
Now that you know the types of doors we offer, consider the following questions before jumping into selecting a style, material or color:
Where will the door be placed in your home? If it's facing east, be prepared for bright morning light. If it's on the west side of the house, you can soak up the afternoon sun. It's also worthwhile to think about whether the patio door will be attached to the kitchen, living room, dining area, or another room in your house to ensure the style of the door suits your design and potential space limitations.
Will the patio door be used as a main entrance? How much traffic will the patio door see? Does it need to be easy for a child or senior family member to use on a regular basis or have safety features that restrict use? Is the area around the door conducive to increased traffic?
Do you want your patio door to be energy-efficient? Patio doors may be some of the largest windows in your home, which means they can be a primary source of energy loss and heat gain if they aren't efficient. Think about whether the higher upfront cost is worth the energy bill savings you'll receive over time — in many cases, it is.
How will the patio door fit into your outdoor living space? Given their size, patio doors are often a focal point that offer a framed, picturesque view into the house. Don't forget to think about the style and decor of your outdoor living area. You want your patio door to enhance the space rather than detract from it. So, if the style isn't a match or if the door has trouble opening all the way, consider other options.
Once you've made your decision, it's time to find an expert in your area. Fortunately, at Window World, we're more than just windows. With more than 200 locally owned stores across the country, our experts are equipped with the knowledge and professionalism required to help you choose a patio door for your home. Request a free estimate today.

Editor's Note: The images in this post were updated in August 2020.
---