Ready to get started?
Window World offers free in-home consultations! Click below to schedule today!
Get started!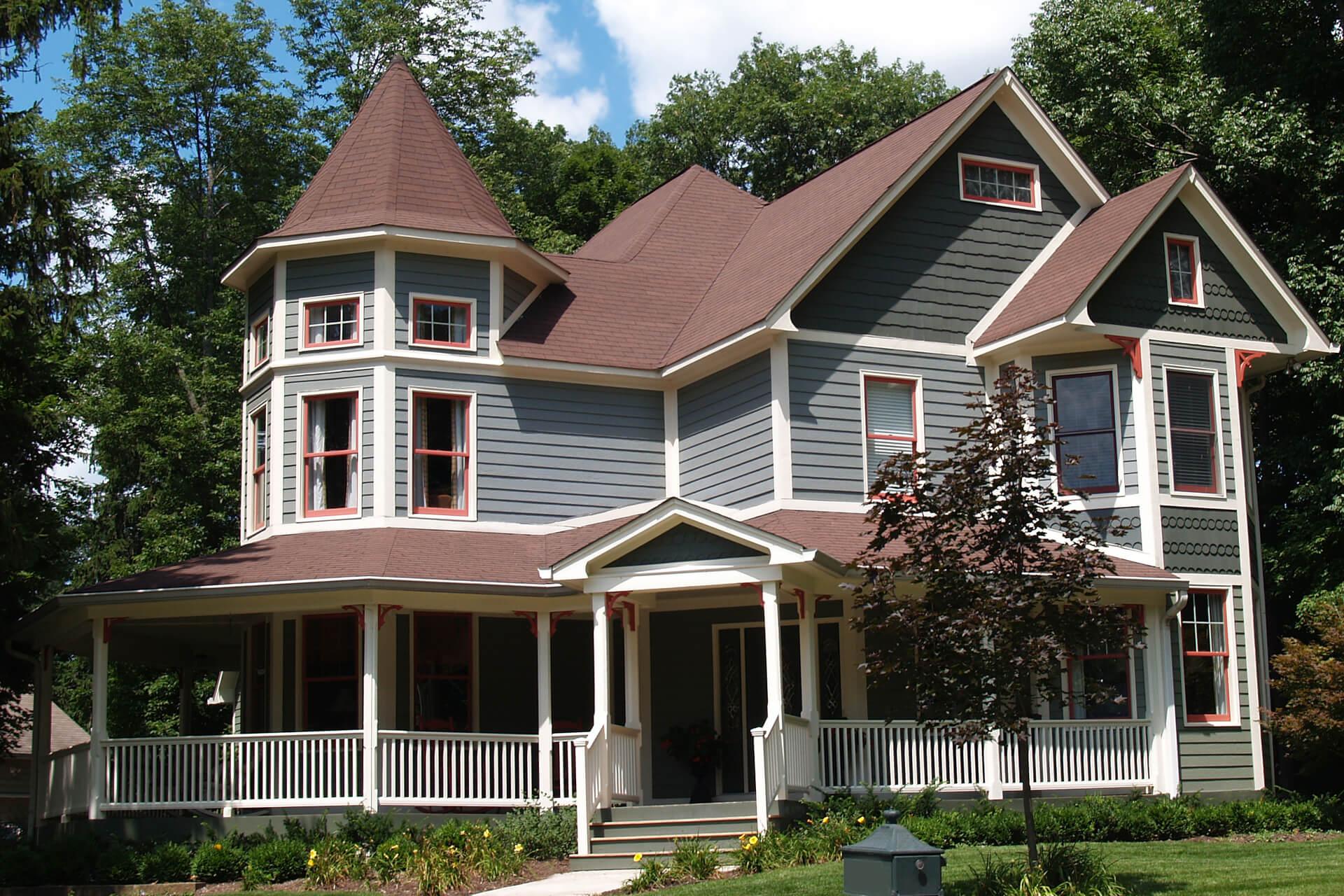 Why these homes stand out in a crowd.
Authentic Victorian-style homes boast of a life with all the trimmings. Dating back as far as the 1830s, these houses are as extravagant as the people who used to call them home.

Today, the elaborate architectural details of Victorian homes remain but are enjoyed more comfortably and casually by their occupants. You can still enjoy the feeling of having high tea with the queen while wearing blue jeans and flip flops.
Victorian style is an eclectic merging of many architectural period influences. And perhaps this is why there are so many reasons we love the look.
1) The royal treatment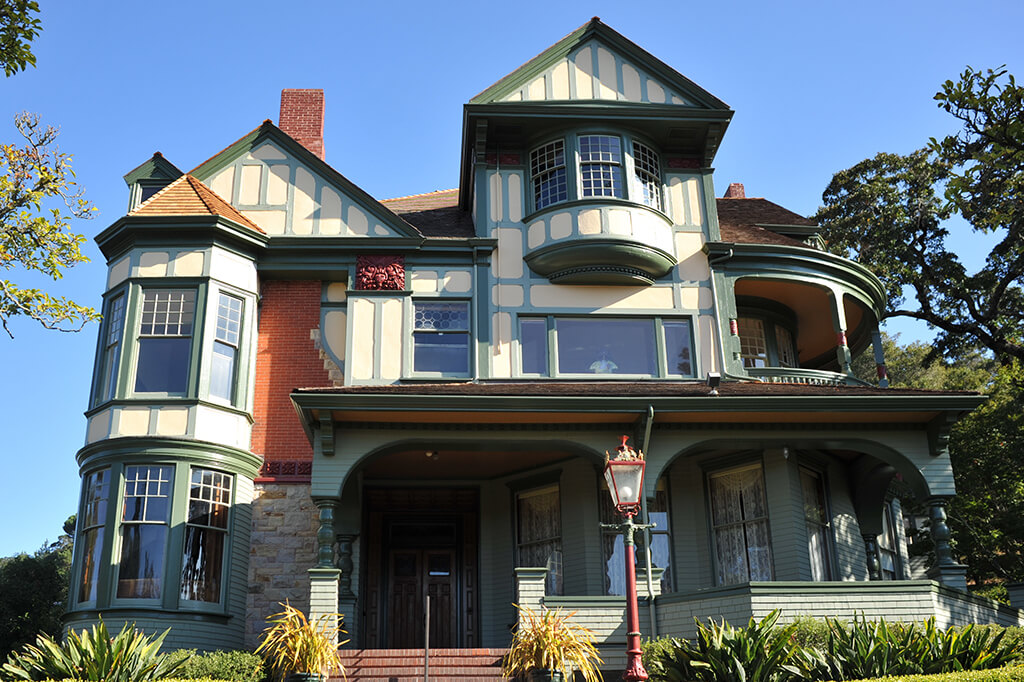 Victorian architecture emerged during the long reign of England's Queen Victoria (1837-1901). Its roots can be traced to Gothic Revival and Italianate, among others. The British Empire spanned the world at that time, so Victorian-style homes were found in Britain, North America, India, Australia, and New Zealand.

Architecture featured at the Centennial International Exposition in Philadelphia (the first World's Fair in the U.S.) further promoted Victorian style in America. In the Eastern states, many were constructed of brick or stone, while the booming trend of wood-constructed Victorian homes in the San Francisco area was partly due to the abundance of timber in the Northwest. (Think of those colorful "Painted Ladies" homes featured in the opening of "Full House.")
With such widespread popularity, it's understandable that a Victorian home can take on many different elements and features. However, the word that most often comes to mind with any of them is "grand." They typically stand two to three stories tall with a vertically commanding presence.
The wood or brick construction is heavily detailed with ornate millwork, brackets, and multiple siding treatments. The high-pitched roofs often feature front-facing gables with dormer windows also elegantly trimmed. Octagonal or rounded turrets with double-hung windows and pointed or coned roofs are a distinct Victorian feature as well.
Inside, the detail work continues with impressive foyer stairways and high ceilings with multi-layered molding in the formal parlors and dining rooms. Throughout, you can find interesting nooks and cabinetry. Pocket doors, butlers' pantries, and bay windows with window seats are just a few of the charming features.
2) The gracious welcome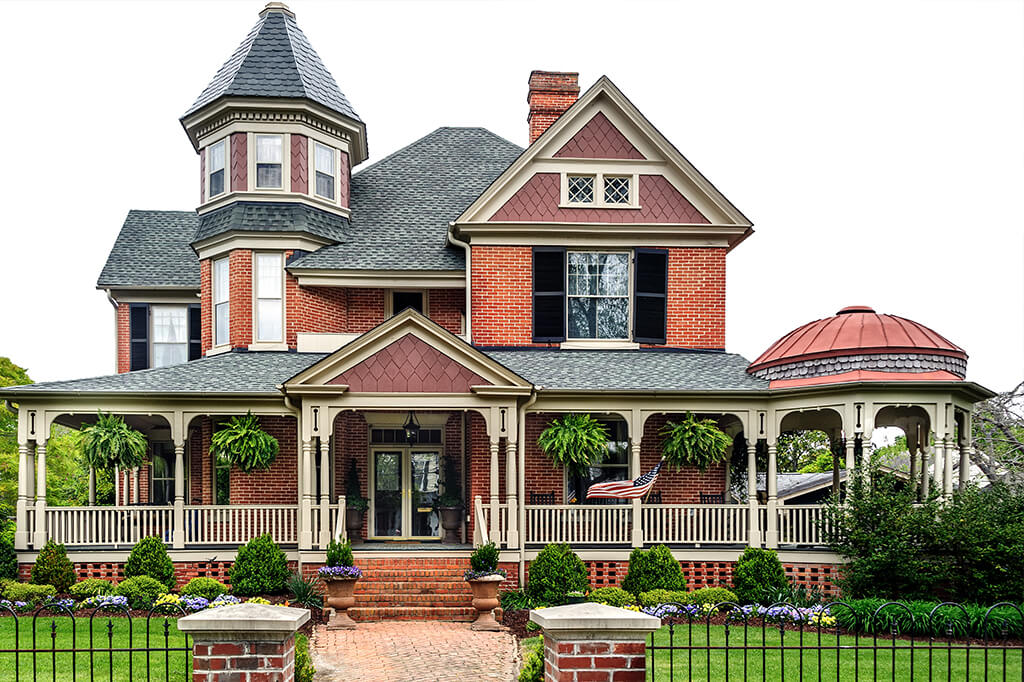 A large wrap-around porch with turned posts and decorative railings is often associated with Victorian design. Wood board floors, porch swings, and ceiling fans invite you to sit for a while. Entry doors are often trimmed with multi-paned windows or stained glass and open into large and welcoming foyers.
3) The fairytale whimsy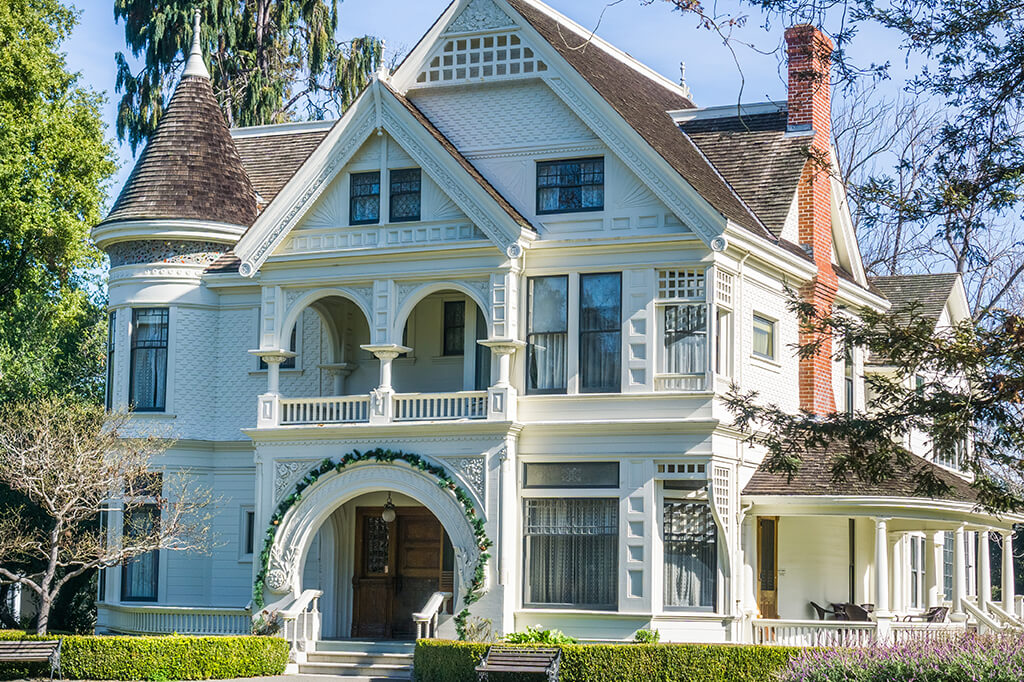 Victorian homes have often been described as fancy dollhouses or multi-tiered wedding cakes. Intricate and romantic, these homes are opulent and cozy at the same time. There's always something to explore, from the ornate chandeliers and impressive carved fireplaces in the living areas to the unexpected window seat hidden behind rich drapery.

The asymmetrical designs often feature a variety of window sizes and styles. Eyebrow windows above double-hungs, crosshatched windows, and transom windows above an entry door add even more detail. Siding can be ornate brick, traditional plank, scalloped, or shingle style, and often a combination of all.
Imagine the light-filled luxury of spending time in a third-floor tower, surrounded by windows. The flourishes of traditional Victorian home designs stir the imagination and inspire creativity.
No matter what home style appeals to you, the professionals at Window World will be happy to discuss any ideas you have to update your home's exterior, including a broad array of windows, entry doors, and siding that blend with Victorian design. We're here for you now with a free consultation virtually or in your home. Contact your local store today.
---