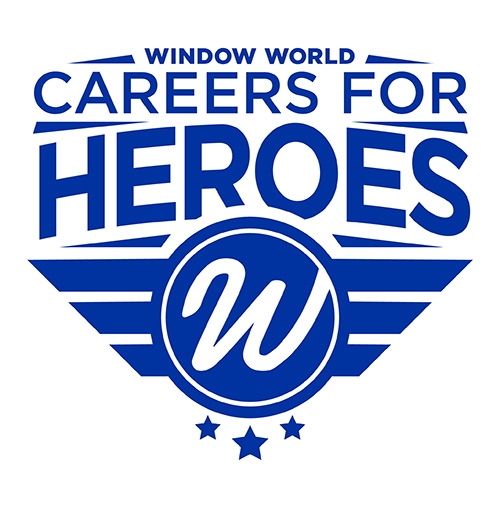 Pride. Passion. Purpose.
At Window World, we recognize the unique strengths and talents that veterans bring to our organization. Veterans distinguish themselves through work ethic, attention to detail, focus on teamwork, and commitment to achieving excellence. They know what it means to serve and thrive in challenging environments and are experienced in solving difficult problems while managing risk.
Coming soon in July 2019, Window World's veteran hiring platform, Careers for Heroes, will help support, educate, and hire veterans for the Window World system.
Stay tuned for further information...