Back to Blog
Popular Lifestyle Bloggers Remodel Their Home With Window World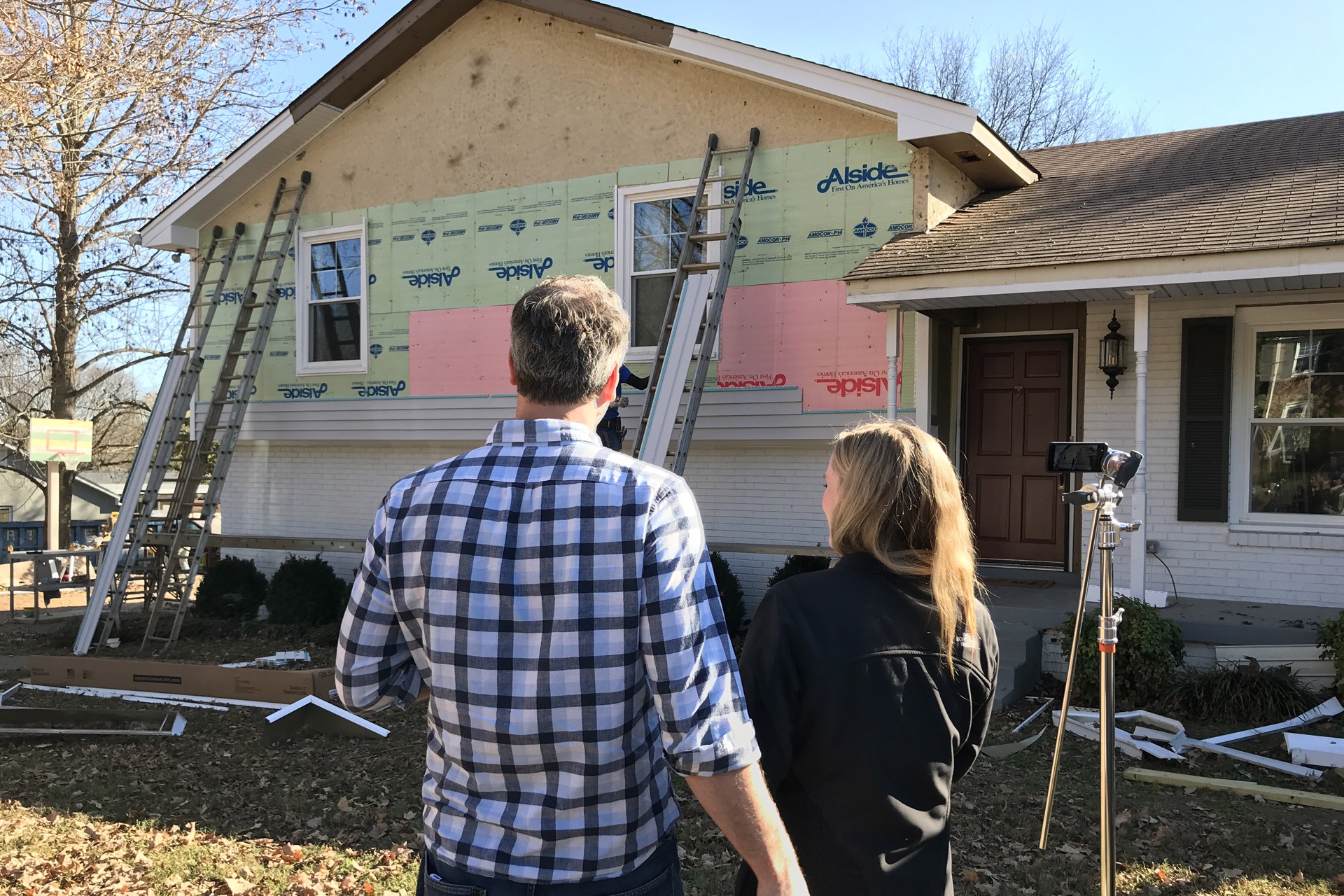 Learn what it's like to remodel your home with Window World by following along with these popular Nashville bloggers.
If you've ever wondered, "How should I remodel my home?" "What style would look good on my house?" or "How do I add curb appeal?", you're in the right place.
Our friends and popular lifestyle bloggers at The Handmade Home have one of the best home design blogs around. And over a few years, the couple remodeled their entire house with Window World, updating everything from windows and siding to shutters and doors.
Let's look at their remodeling journey and find out how you could do the same to your home. Not only do they offer great examples of how to transform an older house, but their style is impeccable, and you're sure to be inspired!
Meet the gang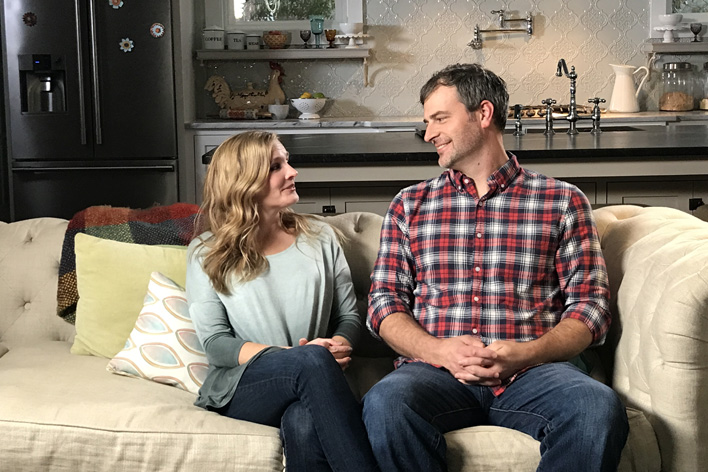 Jamin and Ashley Mills from Nashville, TN, are lifestyle bloggers who help average families update and remodel their homes with modern style. In addition to their day jobs running a full-service rehab, construction, and design firm, they're parents to a beautiful family with three kids and two very friendly rescue dogs.

The couple met while studying at Auburn University and have since fallen in love with helping others remodel their homes from top to bottom. They specialize in creating jaw-dropping transformations without breaking the budget. The pair also knows firsthand what it's like to buy a fixer-upper, and they've cataloged their entire home transformation on their website, TheHandmadeHome.net.
The Handmade Home meets Window World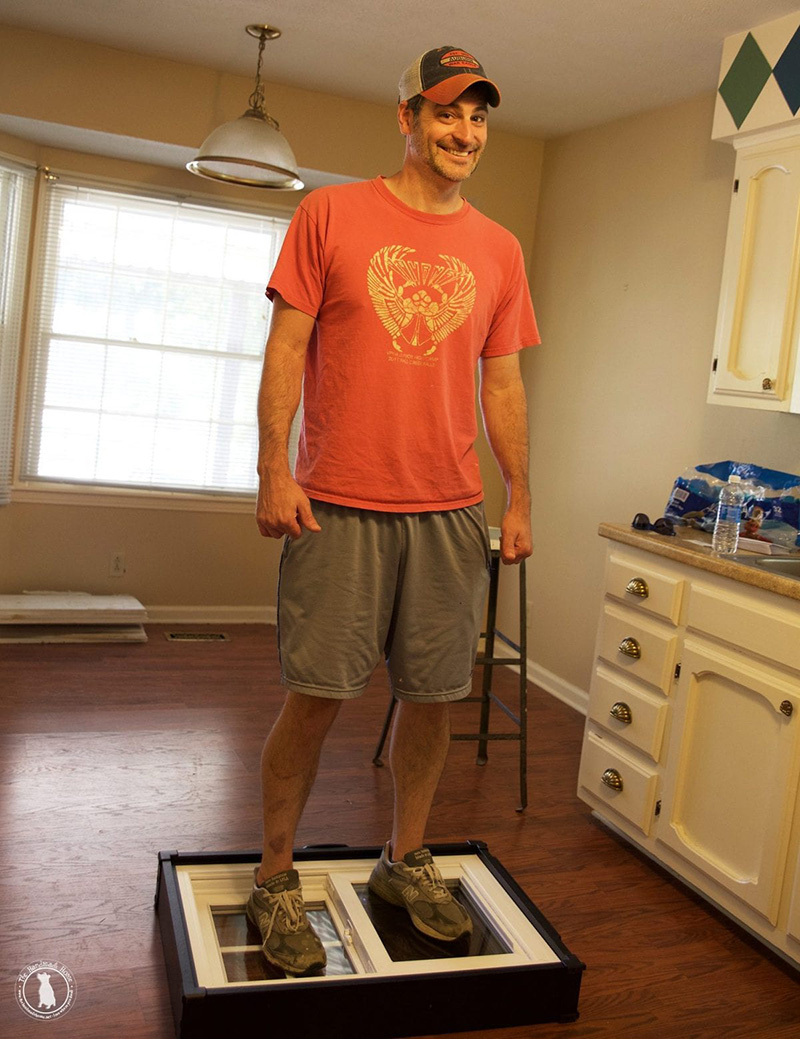 Jamin and Ashley first met Window World during an in-home consultation with their local franchise in Tennessee. Like any customer, the couple scheduled an in-home demonstration with one of Window World's professional Design Consultants.
During the visit, Jamin and Ashley were shown sample windows, given demonstrations on the energy-efficiency features of our products, and told about the lifetime limited warranty that would ensure free coverage on vinyl, parts, and glass for as long as they own their home.

The couple's number one concern when it came to new windows was safety. With a young family and an older home, the pair were worried that their older windows might cause issues in the event of an emergency.
"Our number one concern for new windows is actually the safety of our family. This house is covered in old storm windows, and the interiors were also painted shut. That means breaking through two difficult barriers in case of something horrible, like a fire … While it's not fun to think about things like this, the process would be very dangerous and life-threatening for our children if we didn't plan ahead and make our home safer in big ways like this."
Like many folks, window replacement wasn't something the Mills family knew a lot about. "Which window would be the most energy-efficient?" "What style of window looks best on a split-level home?" "And how does the window replacement process work?" These were all questions that were answered during their in-home consultation.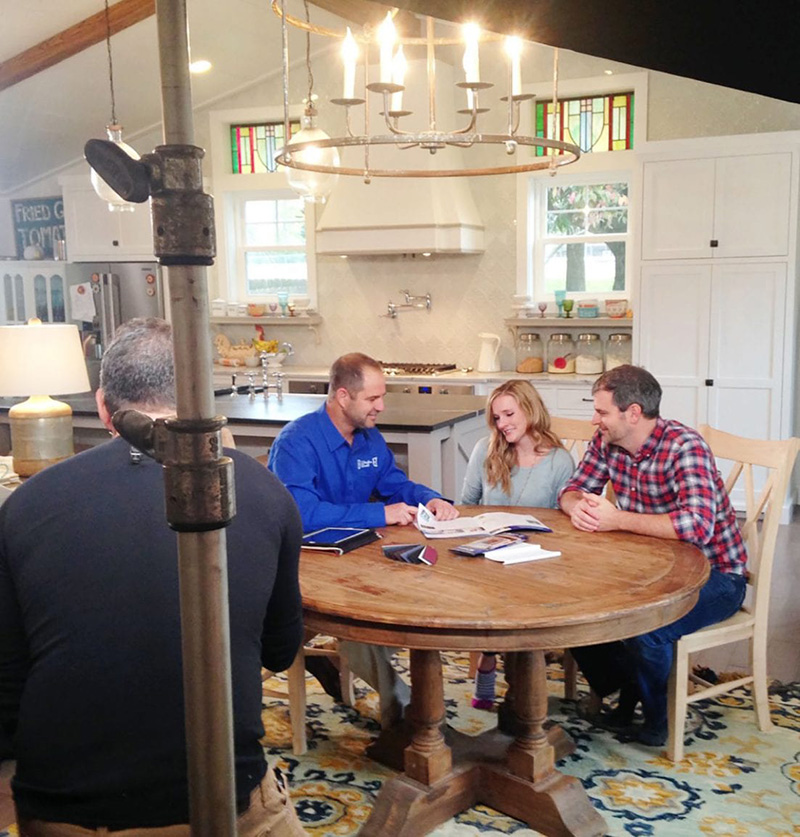 "… when Jason from Window World graciously arrived at our home and gave us a thorough presentation, I felt like I learned so much in the brief time he was there. That, combined with some research on my own before and after, and I felt like I had a better understanding of what to expect. In short, the people at Window World are totally honest with the options, process, and helping us with our budget. And this put our minds at ease."
With the consultation done and the new windows ordered, shipped, and ready to go, the family was ready for installation day. "It happened fast," Ashley said. "Once the initial windows were removed, and the new windows in, the outer casing (to make it energy efficient) was installed. It was smooth sailing from there. And as quick as one, two, three."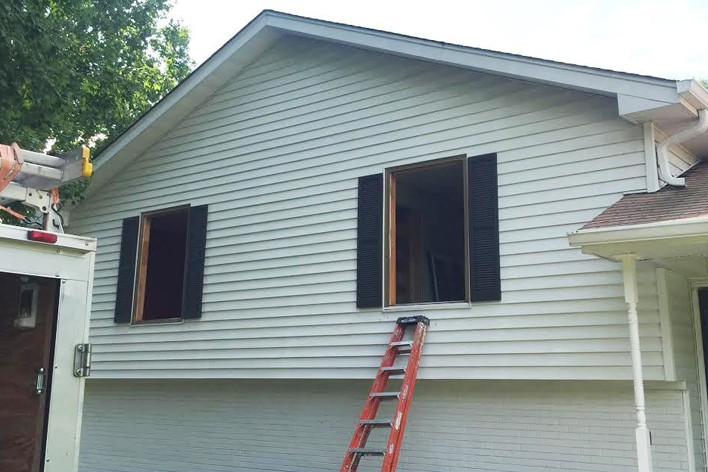 Once the crew was on-site, removing old windows and installing new ones, it wasn't long before Ashley realized what a transformation new windows could be both inside and out.

"From a purely aesthetic standpoint, we were fascinated by what the new windows did to the inside. People are sometimes hesitant to spend money on such an important investment. But it's one of those things that once you do it… we can't imagine not doing it. There's a striking difference between the amount of light it let in, the way the room instantly felt larger, and so many more awesome advantages like protecting our furniture… that we adore about these new windows."
Siding … And shutters … And doors … "Oh, My!"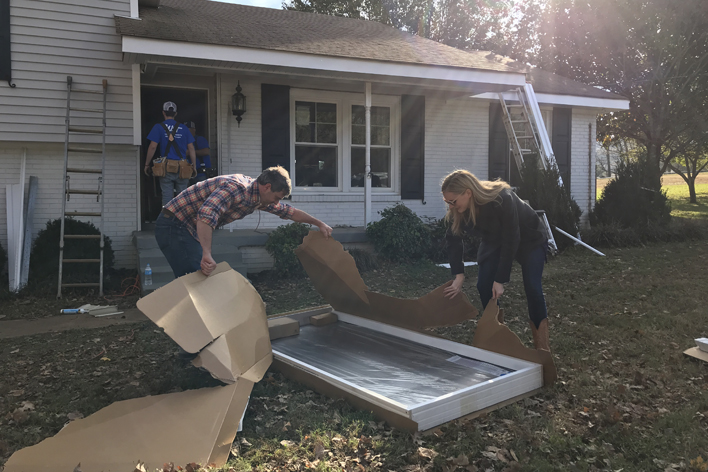 A few years later, it was time to work on the outside of the house, and one of the first things Jamin and Ashley wanted to explore was split-level siding ideas. "There's something that can be a little intimidating about choosing the finishes for the outside of the house," Ashley said. "We played with options and wanted to pick things that embraced the entire split-level feel while adding to its character. We didn't want to fight with it but bring it back to life."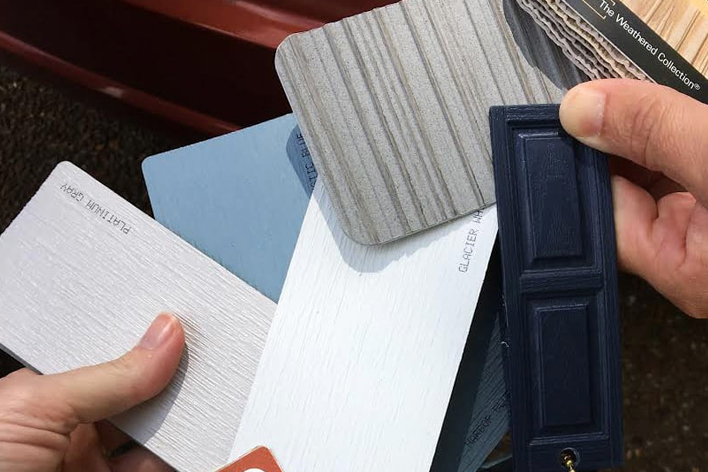 What would look best on a split-level home like theirs? And which shutters should they choose for their new color palette? Again, Window World was happy to help. It had been a little while since they had their windows installed, and the couple knew they wanted to continue the journey with us for the rest of their exterior makeover.

"Our next phase, once our main and upper levels were done, was a total makeover on the outside. I think out of all the stages of a renovation, this was definitely the most gratifying. Our home was long overdue for some outside love, and it was so nice to see it all happen so quickly."
The Mills Family Home was built in 1976, and the couple knew it was ready for fresh siding, shutters, and doors once their own impressive interior transformation was done.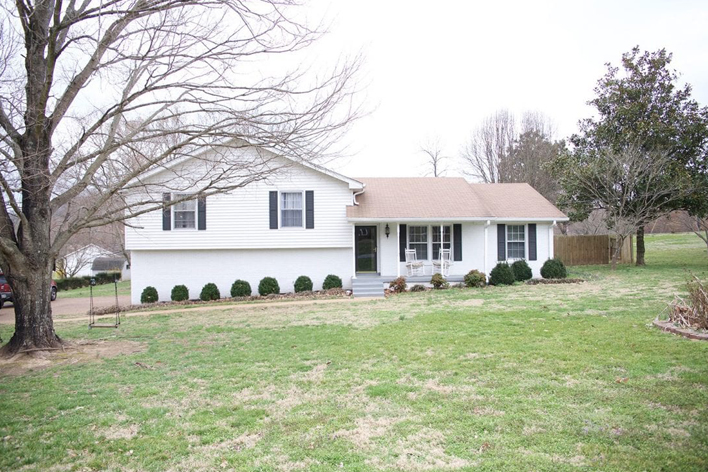 Luckily for all of us, Window World does #MoreThanJustWindows.
Just like before, a Design Consultant came to visit Ashley and Jamin to discuss their needs and wants for the exterior upgrade. Not only were things like sizes and features discussed, but the couple expressed their design ideas, including colors, textures, and hardware, and Window World delivered a custom-made package in return.

We loved being able to replace our old, dingy siding with new Window World colors. As you can see from the before and afters, it brought so much more wow to the curb appeal factor in our house … Those doors just might be my very favorite in the history of ever. This blue is everything. I picked it. They delivered. Nothing makes us happier than having so much fun personality on the outside when entertaining.
Before ...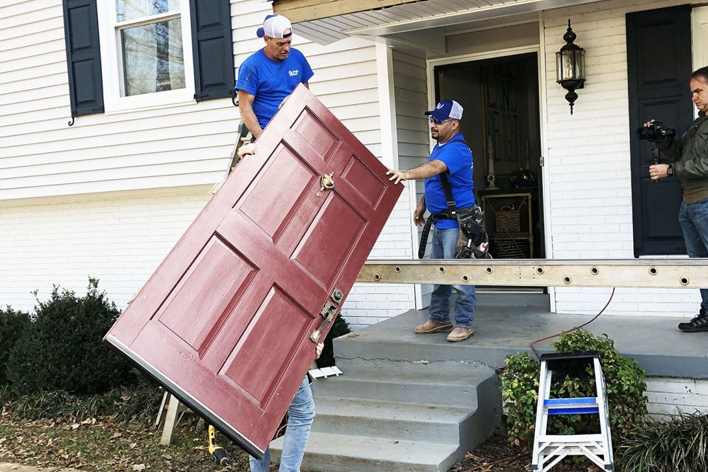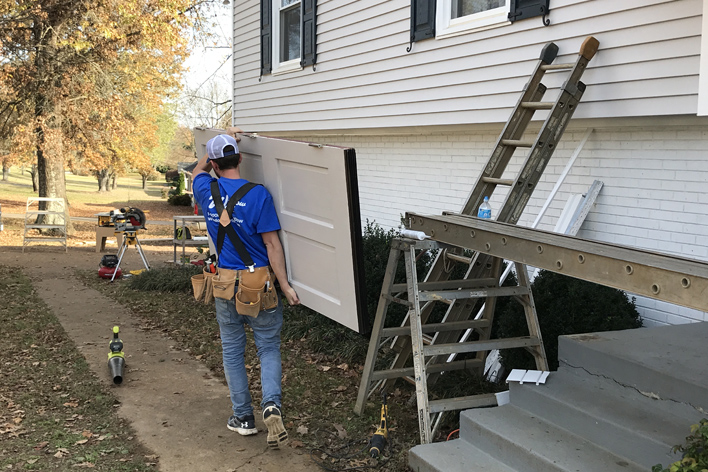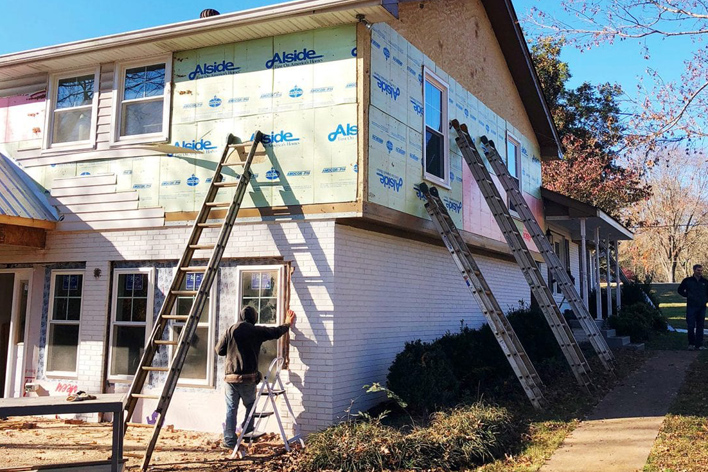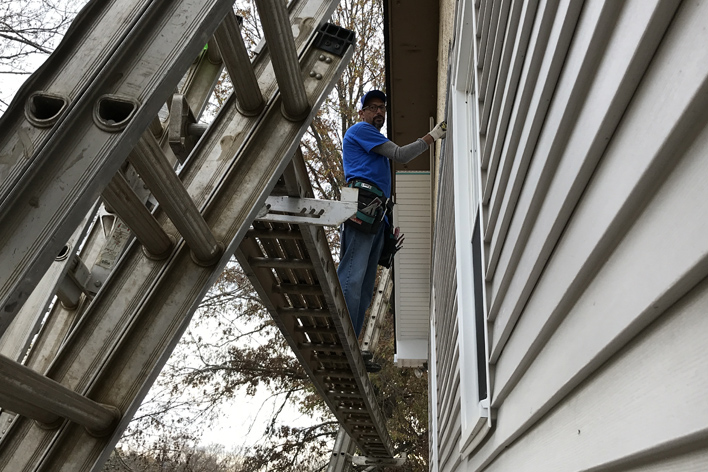 ... After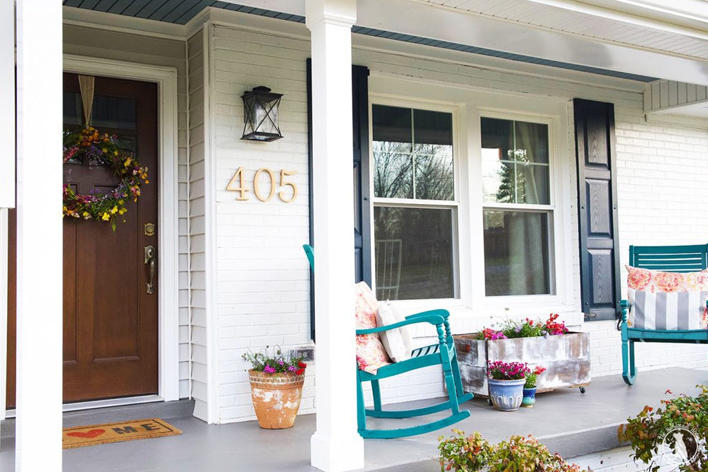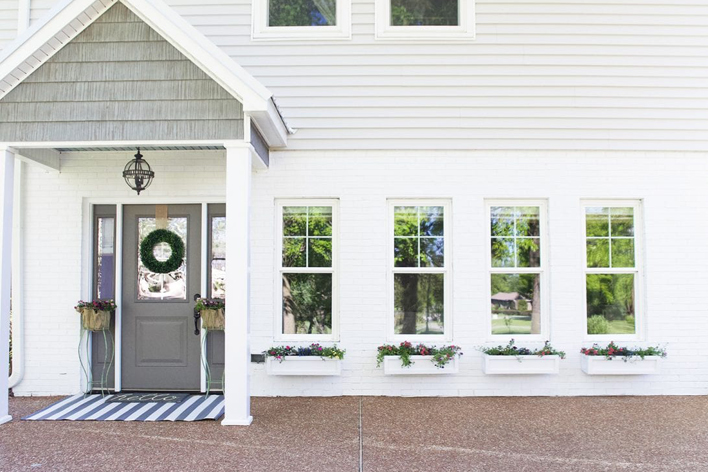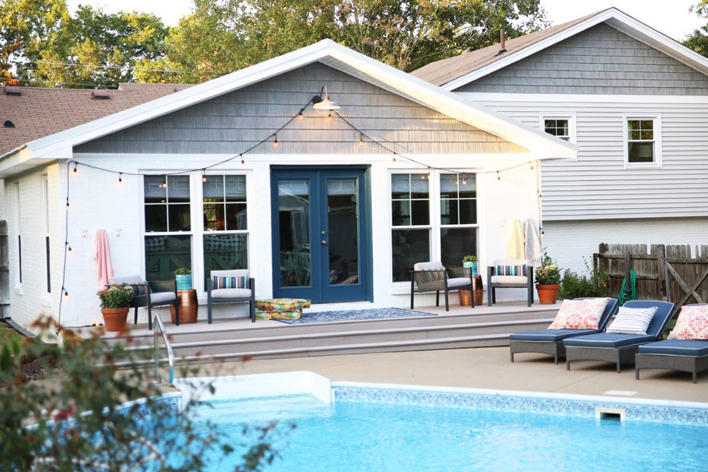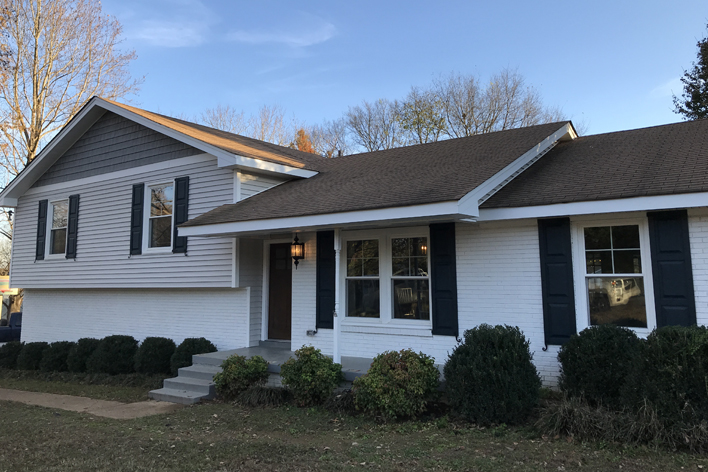 With the trucks loaded, the job site cleaned, and the Mills Family ready to get back to life in their newly renovated house, it was time to go our separate ways. It was a joy to work with Jamin and Ashley, and we couldn't be prouder of how their home turned out. It's become one of our absolute favorite family home transformations. And we think they'd agree. 😉
"Window World did it again, y'all. Their team was fabulous, and it all went down without a hitch. I can't tell you how much admiration I have for everyone, from the rep to the incredible crew to the amazing corporate office who was more than kind enough to work with us and bring this project to life. They were fantastic."
That "New Home Feeling"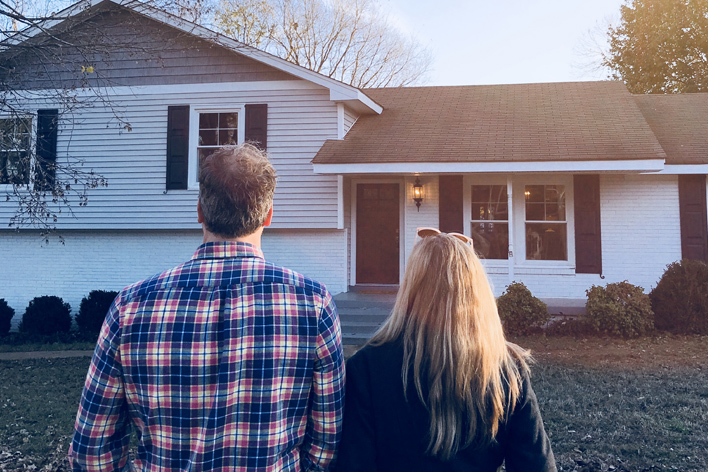 The photos above do an excellent job showcasing one family's journey with Window World, but you don't have to take our word for it!
Listen to Jamin and Ashley talk about their experience with Window World below. And be sure to check out their incredible blog when you're done. It's filled with inspirational ideas for everything from a new bedroom color to a full kitchen and bathroom remodel. And everything they do looks amazing.
Until next time, Mills Family!
If you're looking for more inspiration for your next exterior project, check out our blog, use our Visualizer to play around with colors and styles, or view our gallery. When you're ready for a free consultation to discuss options and prices, we'll be ready.
This blog was written about an established partnership between Window World and The Handmade Home. Some quotes were edited for grammatical accuracy.
---