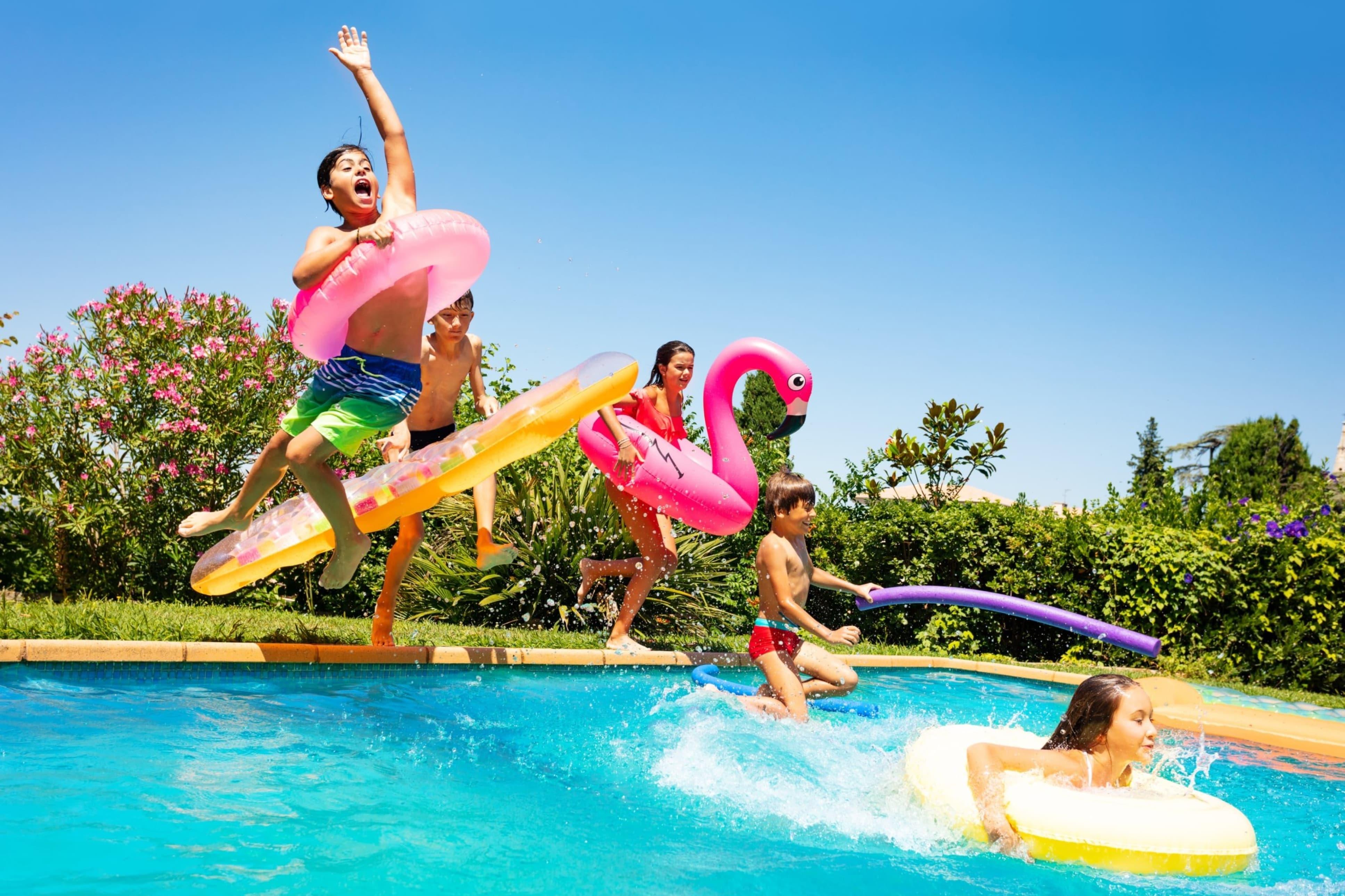 Diving into the Pool Party Season
School is out, and the summer pool party is in! The kids have spent the whole year gearing up for summer again, and, as parents, so have you. A "Welcome to Summer" pool party might be just the ticket for everyone to let off some steam! Little kids, big kids, teenagers, and adults can all do with a cool dip in a big blue pool. Do you have everything you need to throw the perfect pool party? We've got a few tips that might make a great addition to your party ideas.
Start With the Right Invite
Summer is all about hanging out with friends and family, and what better way than to invite everybody for a backyard BBQ and swimming? When it comes to throwing a pool party, start with a paper invitation with an easy upload for addresses and printing. Or head on over to an online invitation store where you can choose from a whole host of pretty pieces guaranteed to up your acceptance rate! And now that the invitations are sent, it's time to think about what food, drinks, props, games, and music you need to create a smashing success for your pool party.

Delicious Eat and Treats
One of the best things about summer is all the produce available at almost any grocery, farmer's market, or roadside stand. Dig out those trays from the pantry, lay them out on the patio table, and start filling them with food. Burgers, buns, potato salad, coleslaw, watermelon, peaches, and berries are just a few great pool party food ideas that sit nicely on covered tables outside. Or, if you want to keep the food inside and go back and forth, throw open the sliding doors, French doors, or hinged patio doors and allow your guests to drift in and out at their leisure.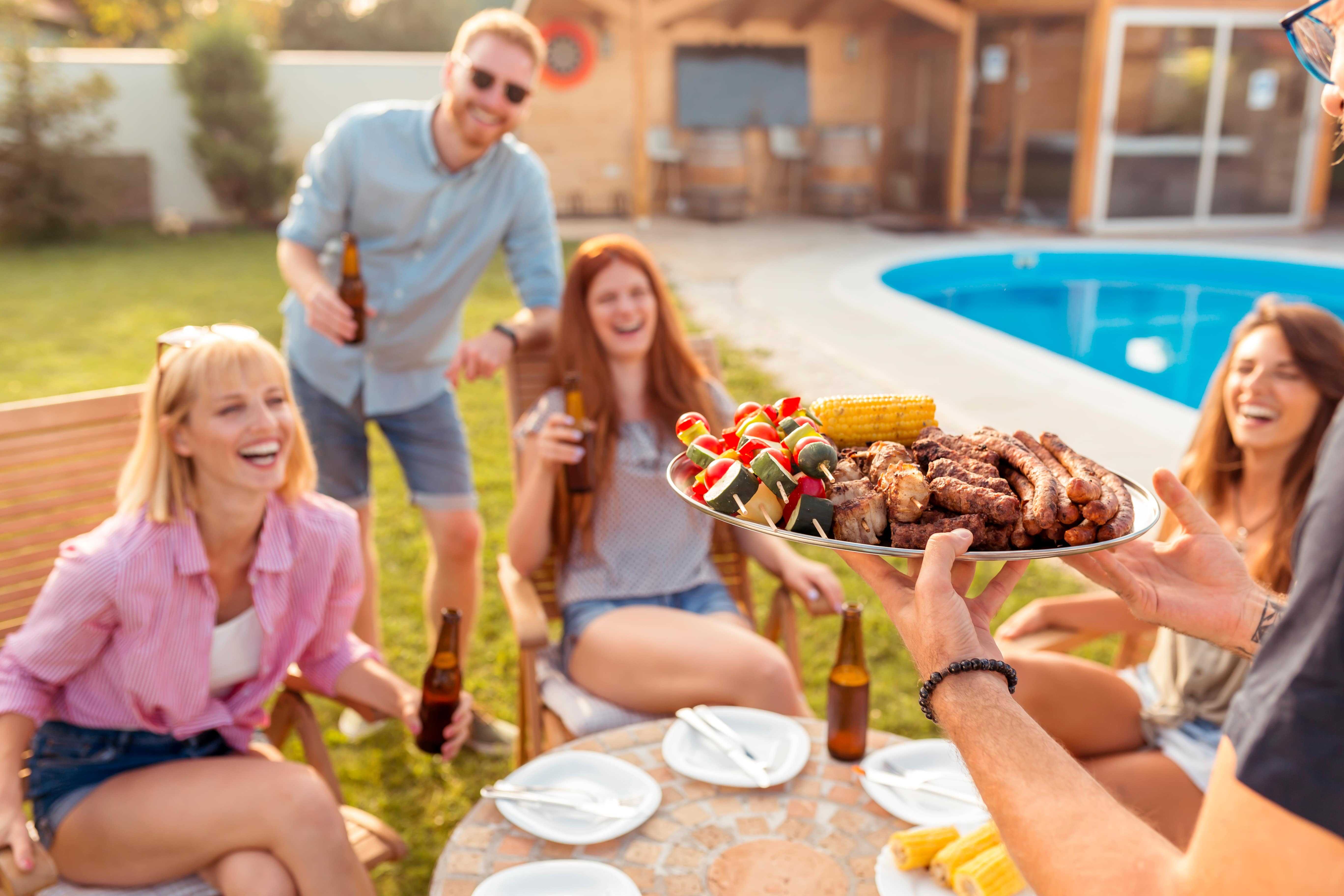 Fire Up the Grill
No pool party is complete without loads of people lining up beside the grill to give helpful advice to the chef! Be prepared for even the pickiest eaters with a platter full of hamburgers, turkey burgers, impossible burgers, and hot dogs – just waiting to add a little chargrill to the sides. Try new and exciting condiments like chipotle ketchup, grilled pineapple salsa, or a spicy mango chutney for party guests to add to their plates. Add sweet and savory sides like a watermelon, mint, and feta salad, or stick to everybody's favorite fresh potato salad with garden-picked dill. There is no end to the ways you can add flavor to your favorites!
Whip Up a Bevy of Beverages
Refresh any swimmer's palette with a mojito, freshly made and minted with a squeeze of lime. Add a little rum for the adults or simple syrup for the kids! Strawberry margaritas are another favorite poolside drink. Add a little umbrella along the top and serve in a long, lean glass, and your partygoers will line up to try one out.
Running out of room on the patio for all the things? Have the kids serve sweet sun tea and lemonade to their friends out the sliding kitchen windows! Let the little ones take orders like an old-fashioned carhop and make a game of it. It's a great way to involve everybody in serving friends and family.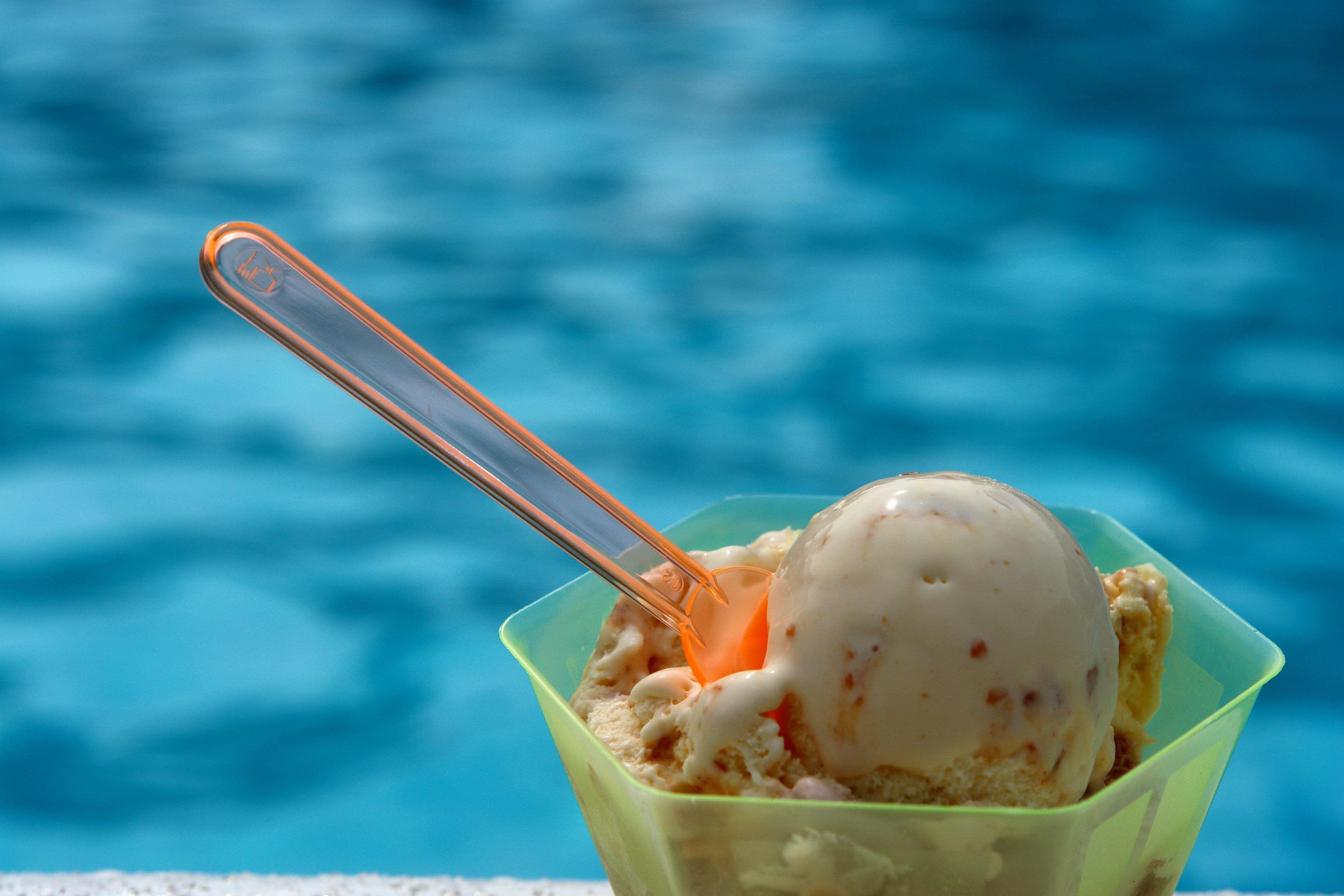 Well-Churned Homemade Ice Cream
Stop by any roadside stand in June, and you'll find a peck of peaches ripe and ready for the churning. Add them to your ice cream, mix them with some milk and sugar, and soon have some tasty treats that everybody at your summer pool party can enjoy! Summer is just not complete without a big bowl of homemade deliciousness.
Oodles of Pool Noodles, Games, and More
Looking for the best pool toys and games for your event? Take a quick trip to your local dollar store and stock up on pool noodles, beach balls, water guns, or pool flags for the backyard summer Olympics. Set up a net for pool volleyball using beach balls or set up the flags to encourage fun racing up and down the pool. Use noodles or boogie boards for the races to add a little challenge for the kids! Everybody loves water games, so fill some big bins with all the gear you need to get the party started.
Pool Party Games that Make a Splash:
Olympic Races
Marco Polo
Shark
Rubber Ducky Race
Greased Watermelon Polo
Coin Diving
Pick Your Pool Party Playlist
Your food, drinks, and games are good to go! Now it's time to turn it up – the music, that is. Reggae music, pop jams, and country all make great pool party music if you want to create your own playlist, or you can always search for and use one of the many popular summer playlists on your favorite music streaming service. Use smart speakers to blast your playlist, inside and outside, so everyone can join in the fun.
Sunscreen Station and Bug-Off Bay
Save everybody's skin with a sunscreen station that everybody can stop by on their way into the backyard or visit after drying off from the pool.
Nobody wants to swat bugs away while they're having fun. Bug-proof your pool party with bug spray and citronella tiki-torches around the perimeter.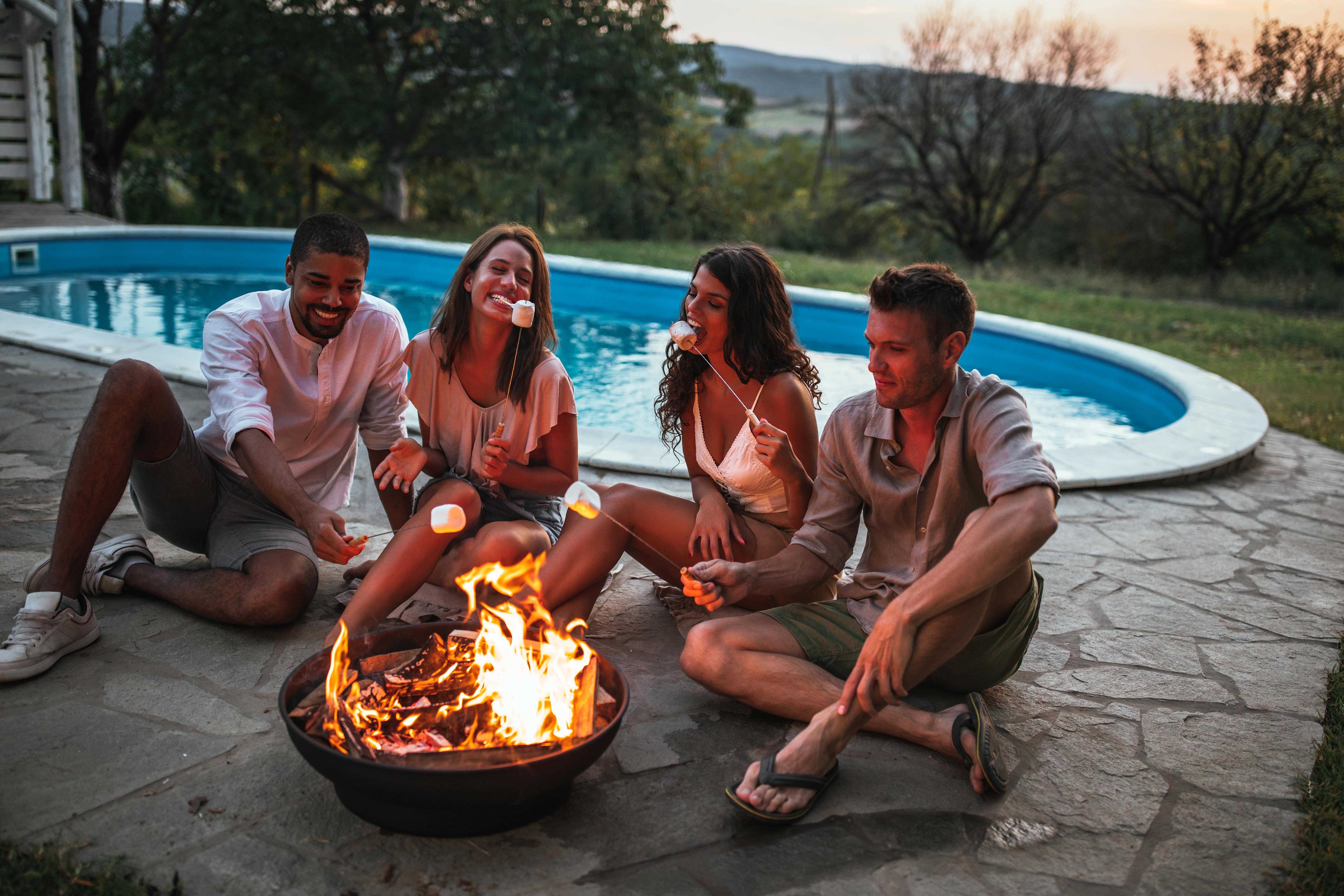 Fire Pits and S'mores Galore
Gathering around the fire pit is a picture-perfect way to end any backyard bash! Break out the chocolate, graham crackers, and marshmallows and send everybody off with an ooey-gooey treat (and summer pool party) to remember.
Looking for more ways to enjoy your summer, both indoors and out? Get started on a remodel that makes the trip from inside to outside simple and seamless. When you're ready, we'll be there to help. With a variety of exterior products available and years of award-winning installation and service, you can trust us to help take care of your greatest investment.
---